The Ultimate Post-Ride Recovery Meal
Don't ride on empty. Eat something that's good enough to feed the pros.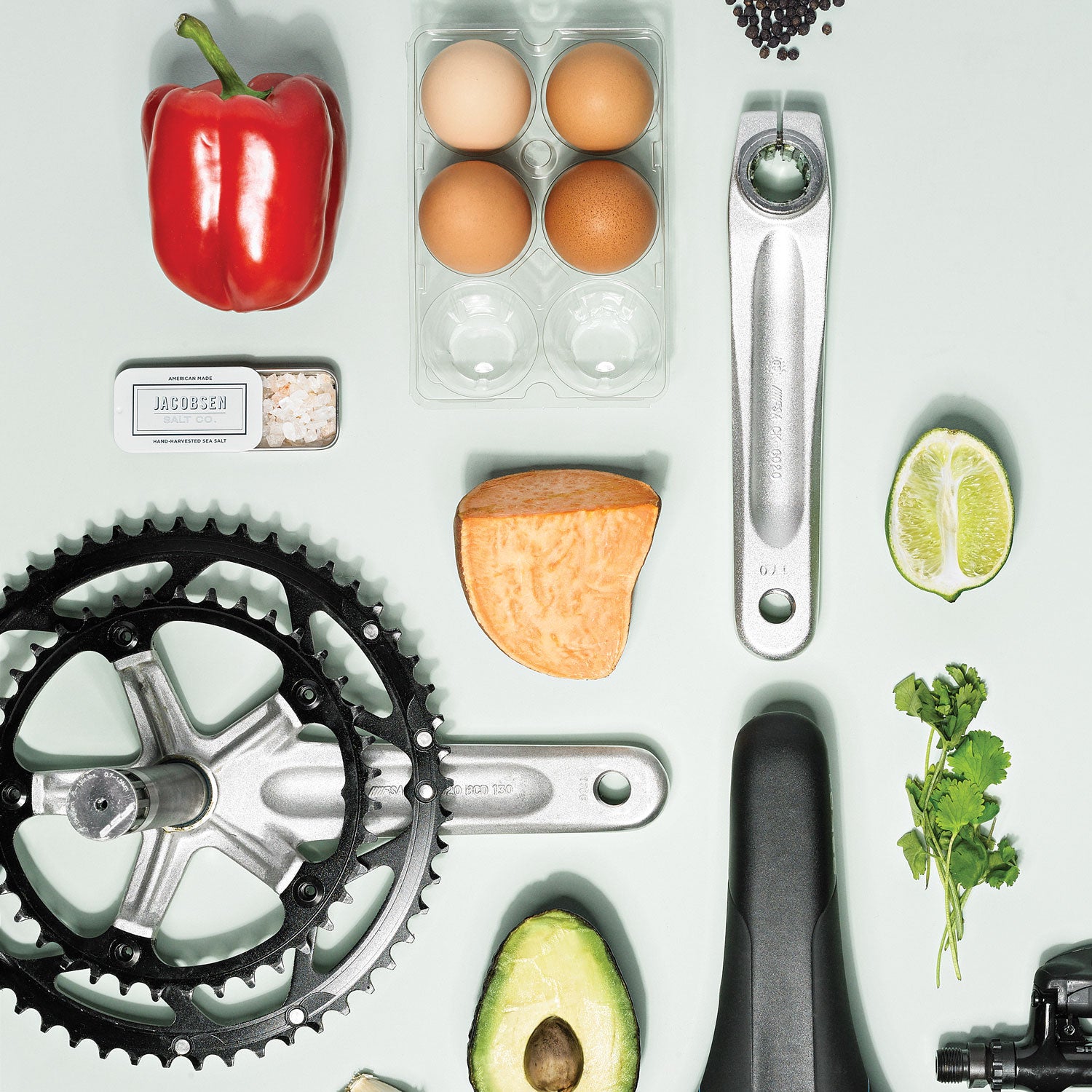 Heading out the door? Read this article on the new Outside+ app available now on iOS devices for members! Download the app.
Hannah Grant, a former chef for the Tinkoff cycling team, has made a career out of creating mouthwatering food for top-tier competitors. "It's challenging to make performance meals that satisfy hungry, exhausted athletes," Grant says. "It has to be delicious enough that you want to eat a lot, but also easy to digest." Grant likes to serve a hefty dose of carbs, plus enough protein to trigger the body's repair mode. "Think lower-fat versions of comfort foods with a little bit of sweet in there," she says. Grant's smoky-sweet egg crepe, inspired by a recipe in her forthcoming book Eat Race Win, hits the spot after a long training day and gets you ready for a repeat performance.
Stuffed Egg Crepe
Servings: 4
Prep and cooking time: 55 minutes
Ingredients
1 large sweet potato, peeled and chunked
1 small garlic clove
1 lime, zested and juiced
1 large avocado, halved and pitted
11/2 tablespoons olive oil
1 medium red pepper, seeded and thinly sliced
4 large eggs
1 handful cilantro, chopped
Salt, pepper, and cumin to taste
Instructions
To make the fillings, boil the sweet potato until tender. Strain and puree with the garlic in a food processor, seasoning with the lime zest, half of the lime juice, and salt, pepper, and cumin. Peel and slice the avocado, drizzle with the remaining lime juice, and set aside. Sauté the red pepper with one tablespoon of the olive oil until tender and set aside. To make the crepe, whisk the eggs with salt and pepper. Heat a skillet with the remaining olive oil on medium and pour in the eggs, rotating the pan so they form a thin layer. Cook until set, flip, and cook for 30 more seconds. To assemble the crepe, spread and layer with the fillings, roll up, slice, and serve.