The Supplement Scams Aren't Going Anywhere
Sports nutrition companies like Herbalife have been hawking health-in-a-pill for years with no evidence that their products work. And despite edging into possibly illegal territory, they're going to continue to get away with it.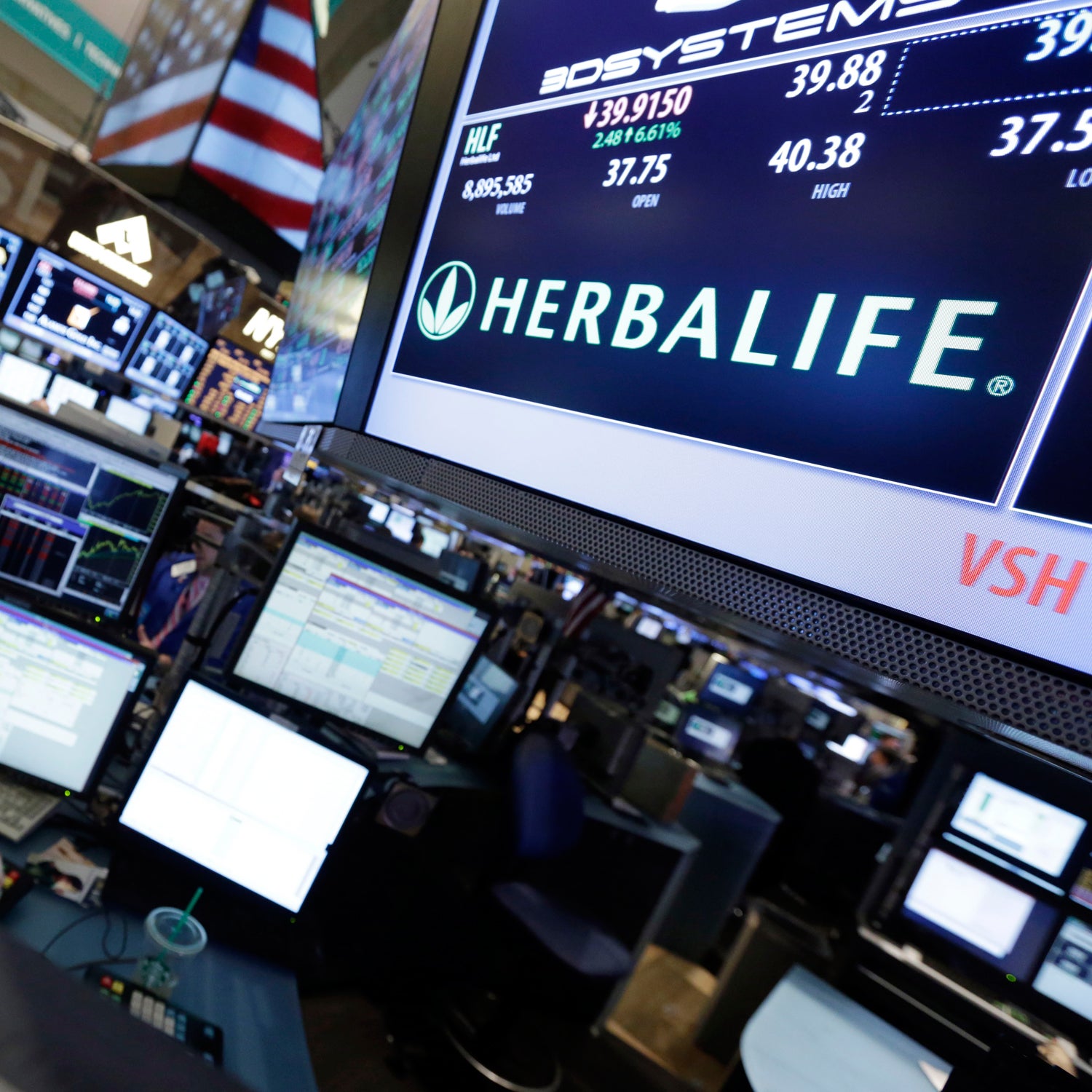 Richard Drew/AP Images(Photo)
Heading out the door? Read this article on the new Outside+ app available now on iOS devices for members! Download the app.
For a company its size—$4.5 billion in market cap compared, to, say, Pfizer with about $183 billion—Herbalife, the California-based marketer of weight-loss potions, cosmetic lotions, and dietary supplements, has been a frequent subject in the financial press, most recently on July 28 after releasing its latest quarterly report when the company announced that its earnings were below analyst expectations. The stock plummeted, losing over 13 percent of its value on July 29.
The money media wouldn't spend quite so much time following Herbalife, if not for a boys-in-the-sandbox slap match between high-powered financiers William Ackman, who runs Pershing Square Capital Management, and Carl Icahn, who runs an eponymous holding company. To make a very long and complex story short, Ackman has spent the last two years shorting Herbalife stock—betting it'll go down—and has vowed to destroy the company, accusing it of being a pyramid scheme. If Ackman wins, he might bury it.
The reason why that matters, and why you're reading about it on Outside's website, is that by going after Herbalife, Ackman is exposing the multi-level marketing (MLM) business model, and the dietary supplement business, to light in which neither wants to bask. The results could be far-reaching, including for people who buy sports nutrition products.
I explored the world of MLM in this story about one that sold, um, water. But the basic outline is the same no matter what product is being hawked. You buy goods from the company and try to resell those goods to others whom you also try to recruit as sellers themselves to build what's called a "down line." You get money from the company based on orders placed by your down line, so, if you manage to recruit enough people into selling the products, you could make some serious money. Shown graphically, the model looks a lot like a pyramid with the company at the top, you somewhere down a few levels, and your down line spread out below you.
[quote]No matter how often supplements or MLMs are debunked, people still sign up.[/quote]
The problem is, very few people actually make any money. In a Federal Trade Commission (FTC) mandated disclosure statement, Herbalife reported that in 2013, 77.8 percent of all its "members"—people who signed up to qualify to buy its products directly from the company—had no down line and received no money from the company. Herbalife argues that these members benefit economically by receiving discounts on the products.
Of 525,251 members reported in 2013, 199 received payments of more than $250,000. They obviously had big down lines. Good for them. But the vast majority don't. Again, most members got zero dollars, and the vast majority of those who did get some payment received less than $1,000 during the year. Those figures don't count any expenses members may have incurred in running their business, like gas, promotion, and so on.
A 2004 lawsuit settlement between Herbalife and members identified economic losses of $19,731,186.11 incurred by 2,653 current and former supervisors—a relatively exalted level of membership—an average of $7,437 each.
Herbalife, founded in 1980, has always been controversial. In 1985, the Food and Drug Administration sued the company for marketing suspect weight loss and nutrition products. Herbalife wound up having to remove some of those products from its line up. In 1986, it agreed to pay the state of California $850,000 after being charged with running an illegal pyramid scheme and making false medical claims for its products. The company, which admitted no wrongdoing, was forced to lay off employees and scale back to survive.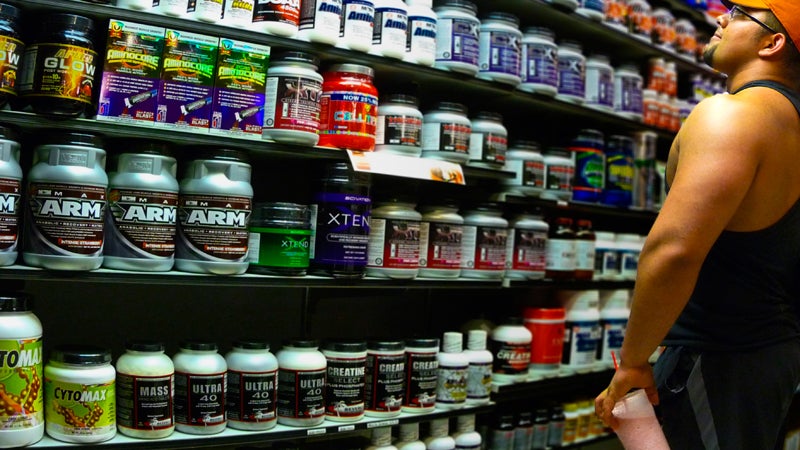 Then, in March of this year, in the midst of the Ackman controversy, the company announced the FTC was investigating it as a potential illegal pyramid.
Not only is the company's business model questionable, so are its products. In a search of the nation's largest database of medical publications, I was able to find exactly one study in a peer reviewed journal that demonstrated some performance advantage after using an Herbalife product. Elderly male cyclists showed an increased anaerobic threshold (the point at which lactic acid begins to build up in muscle) after weeks of using a product with L-argenine, a common sports supplement, but no improvement in VO2max (the amount of oxygen you can use during strenuous exercise). What, if anything, that meant for actual performance was left unanswered. I was, however, able to find a number of studies and reports tracing liver toxicity to Herbalife products.
The lack of proof of effectiveness of dietary supplements is certainly not unique to Herbalife—it's standard in the supplement industry. Very few products, from any company, have been shown to improve performance or health, assuming a proper diet, and, in fact, new research is showing that taking extra vitamins can actually hurt performance.
Ackman's financial shenanigans may heap lots of negative publicity not only on Herbalife but MLMs in general, and especially MLMs that sell nutrition or health products, but I think it's doubtful he'll crush the company, and here's why: Herbalife has managed to survive forty years through one scandal after another and Ackman's short-selling, fueled by his own PR campaign, isn't likely to bring it down now. Neither is the FTC investigation, because as sketchy as Herbalife's business model may be, it may not meet the strict definition of an illegal pyramid, a complicated formula set into law that allows a lot of sketchy MLMs to skate by.
Health product MLMs like Herbalife appeal to two primal hopes—health and wealth. Like many other health-based MLMs, Herbalife promises we can lose weight, be pretty, live longer and better, run faster, and make money by selling its products. No matter how often supplements or MLMs are debunked, people still sign up. That water company I wrote about is still in business, and still touting the supposed health-giving effects of the water. Xocai, a chocolate MLM, has been debunked but is still in business and MLM giant USANA is still publicly traded despite repeated charges it's a pyramid.
Second, Herbalife no longer makes its money in North America. It sponsors soccer great Cristiano Ronaldo and a number of other athletes around the world to promote its sports-related dietary supplements because most of its revenue now comes from Latin America, Asia and Europe, especially developing countries where both health and wealth—and often effective government regulations and a skeptical media — are often in short supply.
One bit of fallout from the Ackman/Icahn Herbalife war that could change the landscape and help protect consumers is legislation. Some in Congress, like Senator Edward Markey, are beginning to ask questions. That's why Herbalife recently tapped a former aid to vice-president Joseph Biden to represent it. But if you're waiting on Congress to act, well… I don't even have to finish that sentence, do I?
Brian Alexander is a writer and author based in California. A frequent contributor to NBCNews and Outside magazine, his work has appeared in The New York Times, The New York Times magazine, Wired, Esquire, The Los Angeles Times magazine, and many others. His most recent book is The Chemistry Between Us: Love, Sex, and the Science of Attraction, written with neuroscientist Larry Young. Follow him on Twitter at @BrianRAlexander.com
Lead Photo: Richard Drew/AP Images
Trending on Outside Online