The Supplements Experts Take
The world of capsules, pills, and powders is fraught with junk science and sketchy brands. Here's how the professionals wade through the confusion.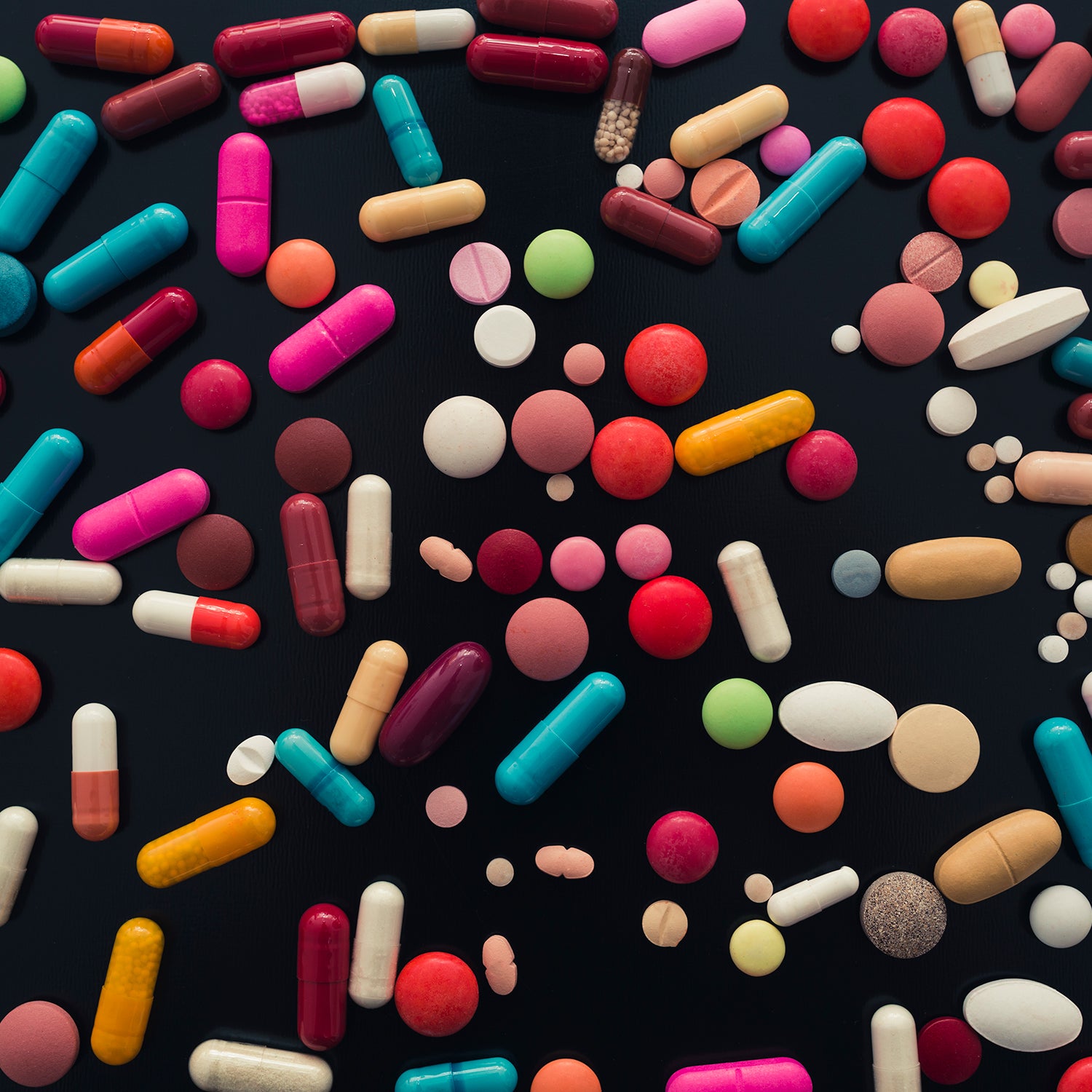 altmodern/iStock(Photo)
Heading out the door? Read this article on the new Outside+ app available now on iOS devices for members! Download the app.
"Supplements are notoriously unreliable," says Kyle Pfaffenbach, nutrition consultant for the Brooks Beasts track club. Research shows there are plenty of reasons to avoid them, including the possibility for contamination, bad ingredient lists, and the likelihood that you could be giving your body too much of a good thing. Because of that, Outside has often advised readers to steer clear of supplements altogether, making the case that you can get proper nutrition on a well-balanced whole-foods diet.
But there's a more nuanced reality. High performers are vulnerable to nutritional imbalances given the physical demands of training, and certain conditions may mean that some individuals need a little help readjusting their biomarkers or hormones. For such cases, vetted supplements can play a huge role in supporting overall health and performance. The key, according to the experts we talked to, is to do your due diligence in choosing brands and specific products well ahead of time.
The FDA doesn't regulate the supplement industry, but some third-party watchdogs have come in to fill the gap. A good rule of thumb is to look for options with quality assurance markings, like USP verification, the GMP stamp, NSF certification, and the Informed Choice checkmark. But still take the next step to read the ingredient list, even on bottles with those labels. "Remember that just because it's Informed Choice or NSF doesn't absolutely mean it's healthy or good for you," Pfaffenbach says. Stick with supplements for naturally occurring elements that have been tested for safety, and stay away from "proprietary blends."
We polled performance experts—scientists, nutritionists, exercise physiologists—on the supplements they take consistently and confidently for real results.
Kyle Pfaffenbach
Brooks Beasts Track Club Nutrition Consultant
"I take a multivitamin without iron, which can be rough on the stomach, because there is data to suggest that multivitamins can reduce mortality," Pfaffenbach says. "I don't rely on it, though. It's just as an insurance policy." He also takes 3,000 IUs of vitamin D, because it's lacking in our natural food chain. Plus, he lives above the 45th parallel, where research shows the skin makes very little vitamin D on its own. "Even if you spend time outside, there is still evidence to show that you aren't getting enough," Pfaffenbach says. Vitamin D also plays a role in muscle and hormone function, so it's particularly important for active individuals.
Pfaffenbach rounds out his daily supplements with a fish oil pill for the omega-3 acids EPA and DHA, which you can obtain only from fish. "There's evidence that moderate fish oil consumption is associated with decreased risk for cardiovascular disease and that it controls inflammation," he says. For special situations, Pfaffenbach works in Proferrin, a highly absorbable source of iron. "If my blood work suggested I was low in ferritin (a protein that stores iron) after several panels, or if I'm going to altitude to train hard, I would also supplement with that."
Marni Sumbal
Certified Sports Dietitian
"I only take iron," says Marni Sumbal, owner of Trimarni Coaching and Nutrition. "I obtain the rest of my daily vitamins and minerals from the food that I eat." Sumbal notes that supplementing with iron helps to manage her mood and fatigue during menstrual cycles that regularly get pretty bad. During particularly tough triathlon training blocks, she uses sports nutrition products like powders. "Right now, my go-tos include a custom blend from Infinit Nutrition, Carbo Rocket, Klean Athlete, Base Performance, and Clif."
Although Sumbal doesn't rely on supplements, many of the athletes she works with do. "I ask that my athletes get blood testing done first before using a supplement to ensure that they are taking exactly what they need and to monitor progress with regular blood work every three to six months." When looking for a trustworthy supplement brand, Sumbal looks for a seal of testing like NSF or inquires with the company about quality control. She also examines the ingredients label to make sure each supplement contains exactly what is needed and no more. "I try to avoid any types of artificial colors or sweeteners, additives, and boosters, and, of course, any banned substances."
Bob Seebohar
Certified Sports Dietitian and Certified Strength and Conditioning Specialist
"When I first became a registered dietitian, supplements were looked down upon," says Bob Seebohar, founder of eNRG Performance. "These days, with all of the various tests we have available, we are finding that some individuals need to supplement based on their genomics and specific biomarkers in their blood work." Seebohar takes omega-3 fish oil pills to keep triglycerides in check, due to a family history of heart disease and based on quantitative values from personal blood work. Lab results also showed that he's lower in vitamin D and has a single nucleotide polymorphism (SNP) on a gene that affects folate metabolism, so Seebohar supplements with vitamin D and methyl folate. His labs have also shown that his DHEA levels are low for his age, so Seebohar supplements with DHEA, a hormone produced by the adrenal gland that's not available in foods.
Seebohar also takes anti-inflammatory curcumin for health and performance reasons, because it's difficult to acquire enough through foods, as well as a probiotic to support gut health. Based on competitions and training, he uses BeetElite to improve oxygen delivery to muscles and beta alanine to help the body's buffering capacity with high-intensity movements.
Mike Bracko
Exercise Physiologist and Certified Strength and Conditioning Specialist
"Generally speaking, I get my nutrients from food," Mike Bracko says. "I used to take many more vitamins and minerals, but I didn't feel better or worse whether I took them or not." Now Bracko sticks to a simpler supplement routine. "I have difficulty falling asleep at night, even though I do all the right things before bed, like no electronics," he says. "As such, I take a small dose melatonin pill one hour before bed to help me fall asleep and stay asleep." By improving the quality of his shut-eye, Bracko says he sees enhanced fitness and athletic performance as a result.
Bracko also takes a probiotic from Canadian brand Natural Factors that he says helps prevent the stomach bloating he experiences regardless of a healthy diet. Finally, he takes glucosamine for osteoarthritis in both knees, which makes his knees feel less swollen. Bracko also considers caffeine a supplement, which he consumes in the form of coffee in the morning and before his workouts and sessions with clients. "It masks fatigue and gives me the energy I need to have great training sessions."
Abigail Allen
Chief of Pediatric Orthopedic Surgery at Mount Sinai Hospital
"The only thing I take daily is a prenatal vitamin, even though I don't need one for prenatal purposes. I simply like the vitamin 'plus' aspect of taking it," says Abigail Allen, who is an avid cyclist. "Everything else I get is through food." In choosing brands, she tries to avoid any that use too many buzzwords on the label. "A lot of 'natural' items can be bad for you, especially if consumed in excess," Allen says. For training and racing, she uses UCAN Lemon-Lime Hydrate powder, NUUN hydration tabs, and energy chews to replenish electrolytes and provide a quick source of carbs. "I like the things that keep me energized and balanced," Allen says. "I eat an energy chew and take a swig from one of my water bottles (one with plain water, one with UCAN mixed in) every five miles while riding my bike."
Lead Photo: altmodern/iStock
Trending on Outside Online