Why Your 30s Are the Best Time to Be a Runner
When you're in your fourth decade, you're still young enough to run a personal best. But it's also the beginning of the end.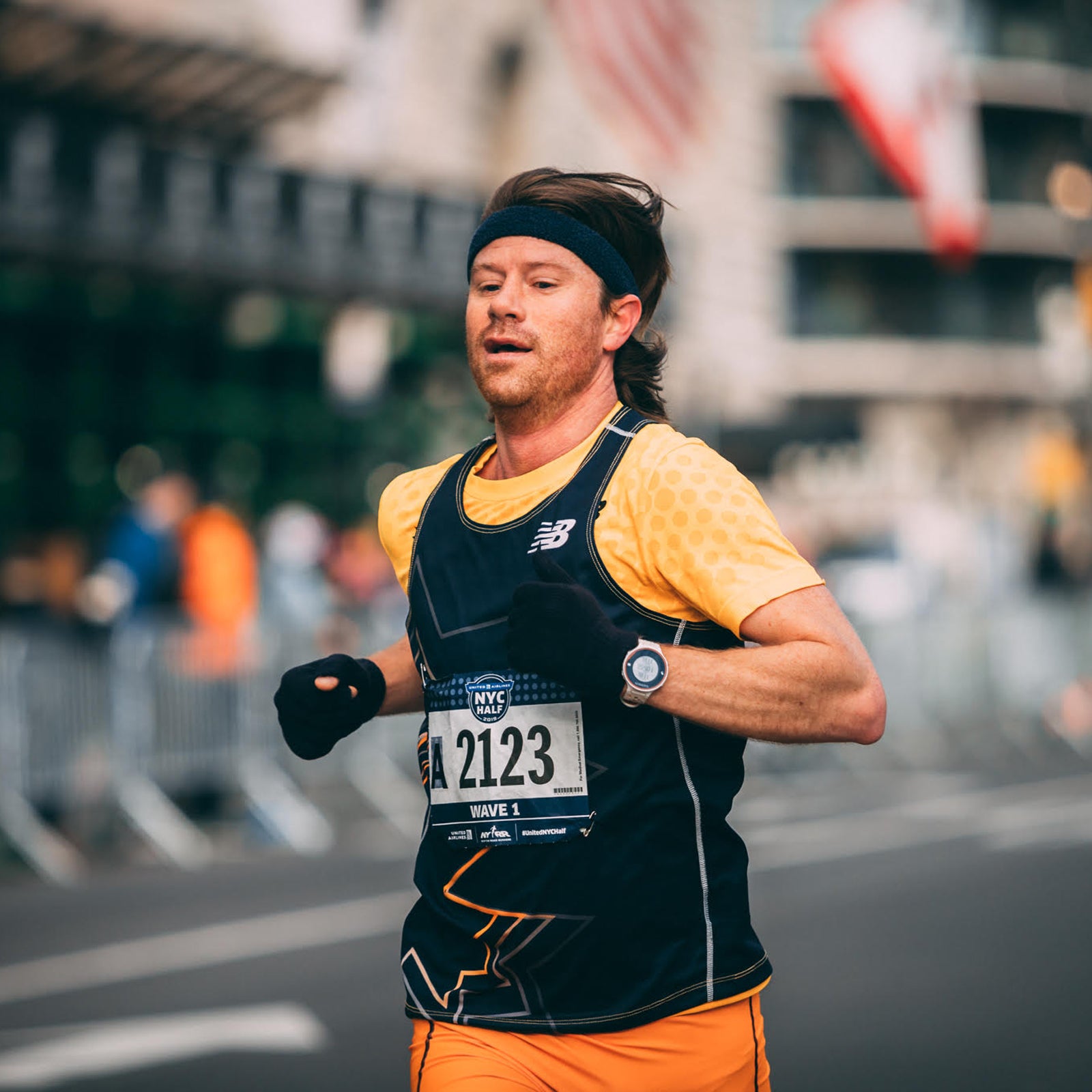 John Tran(Photo)
Heading out the door? Read this article on the new Outside+ app available now on iOS devices for members! Download the app.
I am 36 years old. I try to remind myself that unless I drop dead in the near future, I'll eventually get to a point where 36 will seem impossibly young. For the most part, I still feel young now, although I keep having that unnerving experience where someone I perceive as much older turns out to be my exact contemporary. When it first hits you, it's a sobering feeling to realize that you're the same age as Homer Simpson.
Thankfully, I spend a lot of time thinking about professional distance running, where a 36-year-old athlete can still be in their (late) prime. Shalane Flanagan was 36 when she won in the New York City Marathon in 2017. So was Mary Keitany when she broke the tape in the same race the following year. Meanwhile, Mo Farah is still going strong: the two-time defending Olympic champ in the 5,000 and 10,000-meters, bless him, is only six months younger than me.
Nonetheless, these runners are very much on the bell lap of their competitive careers. Before the 2018 NYC Marathon, there was some speculation that it would be Flanagan's last race. She didn't exactly dispel those rumors when she assessed her fitness by quoting a lyric from country singer Toby Keith:
I'm not as good as I once was, but I'm as good once as I ever was.
I think that's an apt description of what it's like to be a runner in your mid-thirties. You're becoming increasingly aware of all the ways your body can—and will—betray you. Last summer, I was doing 400-meter repeats when, seemingly out of nowhere, I pulled my hamstring and had to take a week off. This had not happened before. Even when you don't get injured, there are ominous signs. Your pace on recovery runs, for example, is somehow 30 seconds per mile slower than it used to be.
But you still get those immortal days when you surprise yourself with a personal best, if not in the mile then in a senior-citizen distance like the marathon. It doesn't have to be a race. Maybe you're doing 800-meter repeats on, say, the first cool afternoon in September and, after weeks of shuffling through the summer soup, there's a resurgence of speed. You've still got it after all. The thrill is almost illicit—you sense that you're getting away with something.
If I'm still doing this decades from now, I will (hopefully) have adjusted expectations. At the moment, however, I'm still naive enough to believe that I can run faster than ever before, even as I recognize the signs of impending senescence. Call it elegiac optimism. If the conditions are right, what type of performance can I still squeeze out of this bloated version of my younger self?
I am fortunate enough to have squandered most of my twenties by smoking vast quantities of cigarettes and drinking lots of booze. Unlike some of the thirtysomethings who I now run with, who set ridiculous benchmarks when they competed in college, I'm not burdened by a past life as an all-American. There are ex-pros like Anthony Famiglietti and Lauren Fleshman who are still racing, post-retirement. I don't know how they do it. (Though they can tell you.)
On the other end of the spectrum, there are runners who, after being at it for years, will suddenly, miraculously, experience performance breakthroughs in their forties. Roberta Groner, a 41-year-old nurse and mother of three, recently ran a marathon personal best of 2:29:06, hitting the 2020 Olympic qualifying standard. It's people like her who would make me feel guilty about deciding to prematurely hang up the shoes. That's the other tantalizing aspect about running in your thirties: you never quite know when the party is supposed to end.
It does end eventually, though. It doesn't matter how much foam rolling you do or how many green smoothies you drink, you will slow down. As far as I can tell, it takes a certain psychological resilience to keep trying to run fast after that. When I speak to masters athletes who are still competing past their prime, they often say that they relish the routine, the sense of structure they get from training and racing. Beyond that, it's about acceptance—the last of the five stages of grief.
But I'm not there yet. While I still have a shot at improving, I feel almost obligated to go for it. It's a gift, after all, to be able to do this while I'm still stupid and, yes, young enough to try and run faster than it might be reasonable to expect.
Enjoy it while you can, in other words. Or, to quote the guy who was sort of known as the Toby Keith of his day:
This thou perceiv'st, which makes thy love more strong,

To love that well which thou must leave ere long
Lead Photo: John Tran