Advice from Our Fittest Real Athletes
Serious careers? Check. Committed to their families? Check. Able to beat the pros at their own game? You know it. Five hard-charging desk jocks who manage to do it all share the secrets of their success.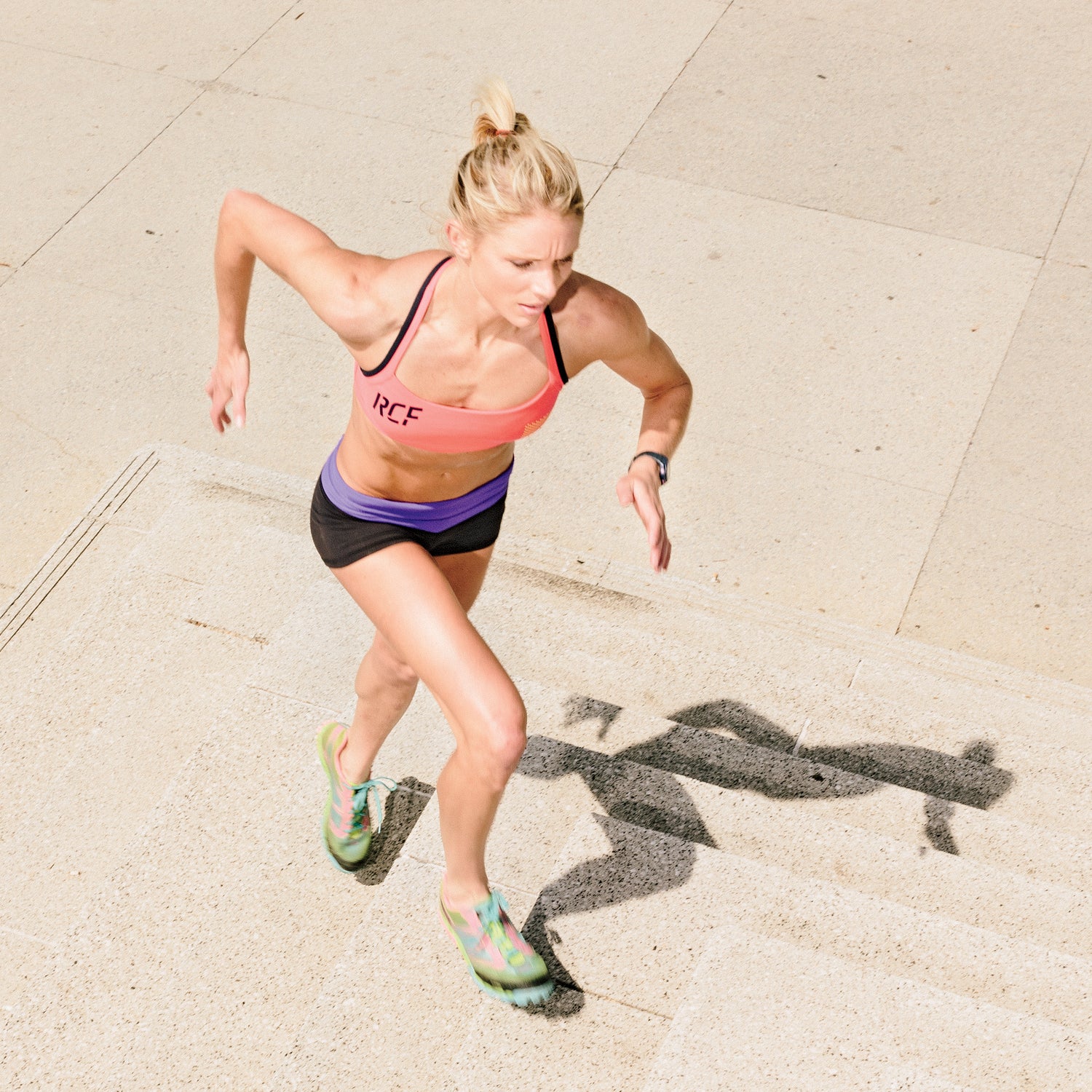 Ryan Lowry
Heading out the door? Read this article on the new Outside+ app available now on iOS devices for members! Download the app.
Pros are so lucky. They get to devote their lives to the sport they love, and completely focus on training and eating well. Wouldn't it be nice if we could all be so successful? Look—you can. It's not that laundry list of obligations holding you back from being an amazing athlete, and our 2014 Fittest Real Athletes are living proof. They're power players at home, in the office, and competing alongside the pros themselves. And they're nice enough to share how they do it all, so start taking notes.
Train with a Buddy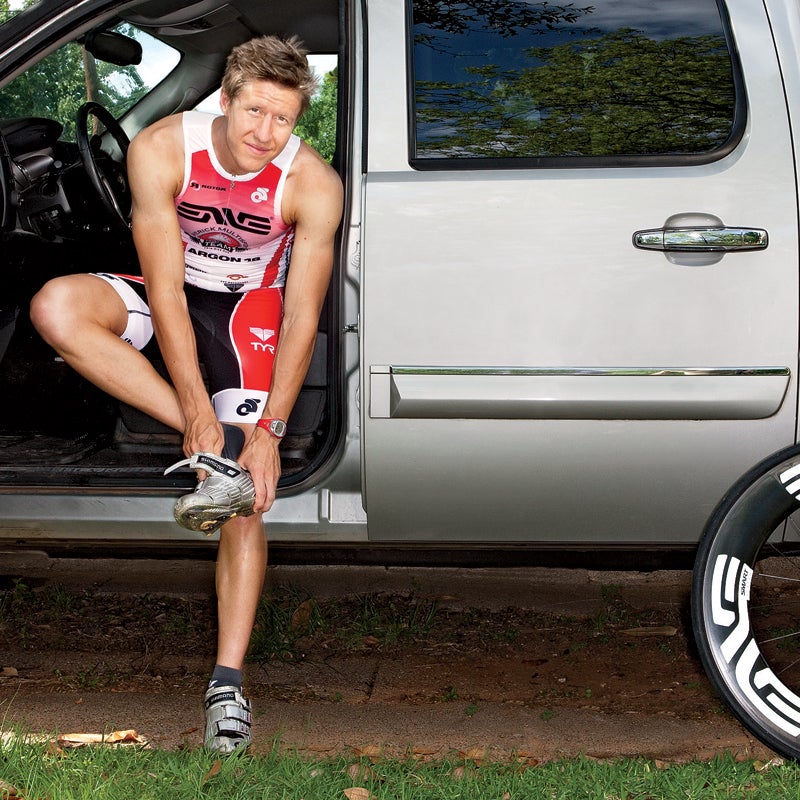 Case Study: Ironman Clay Emge, 30
Bona Fides
Last year, Emge, an engineer at an oil and gas company in Tyler, Texas, won the 25–29 age group at the Ironman World Championships in Kona, Hawaii.
How He Does It
Emge has always been a strong runner—he completed a one-hour 22-minute half marathon in college. After getting into triathlons in 2009, he steadily improved his multisport performance through committed training: 6 A.M. swims at the YMCA, lunchtime runs and strength training, and grueling evening bike rides. But when he missed qualifying for Kona by just ten seconds in 2012, he decided to ramp up his approach—especially on the bike, his weakest discipline. "Realizing I was that close to something most triathletes only dream of made me dedicate myself to making it the following year," he says. Emge began riding with a friend who was also targeting Kona and was a strong cyclist but a slower runner. "He pushes me on the bike, and I push him on the run," says Emge. "Having a partner makes it that much more bearable—and makes you faster and more competitive, too" He also does weekly group rides. "I would never have won my age group at Kona without those steps," he says. "I'm not motivated enough to push myself to the limit."
Follow His Lead
Endurance coach Jesse Kropelnicki, who has guided several Ironman champions, strongly endorses working out with partners, particularly as a way to address weaknesses. But he cautions that doing so can result in overtraining. "If you're working on improving one aspect of your sport, you need to decrease volume in others," he says. "A triathlete who adds two hours a week of swimming needs to cut back on biking and running. Your body can only handle so much stress."
---
Be More Efficient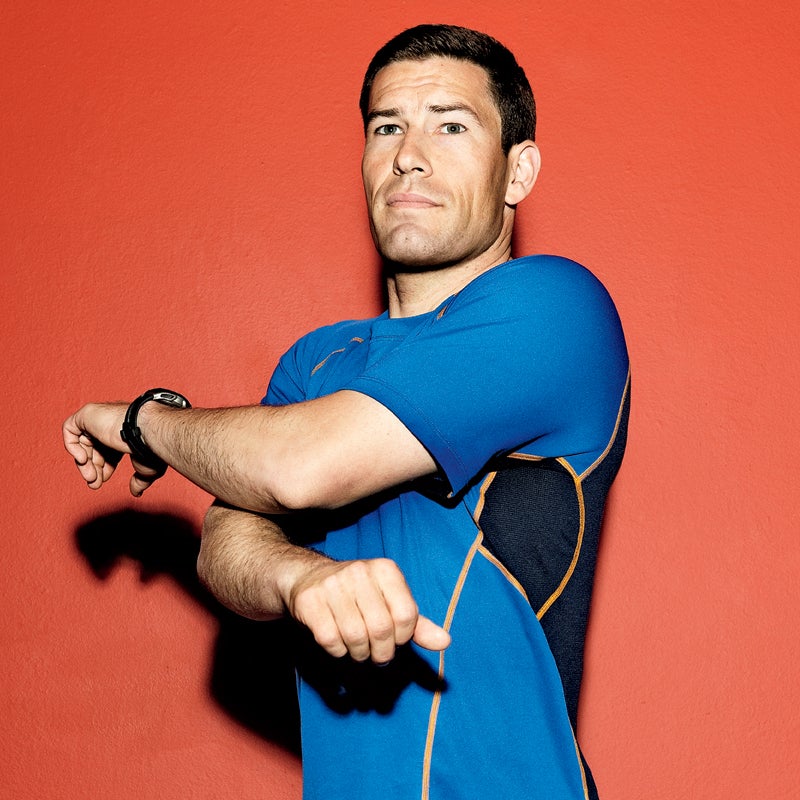 Case Study: Endurance Runner Blake Benke, 37
Bona Fides
In 2009, Benke, who lives in Connecticut and works in financial services on Wall Street, finished tenth place at the notorious Badwater Ultramarathon, a 135-mile race through California's Death Valley. Last September, he completed the 153-mile Spartathlon in Greece in 28 hours and 29 minutes, earning him 13th place—the top American finish.
How He Does It
Benke has a 90-minute commute and two small children. Finding the time to train takes discipline, which he developed at the U.S. Naval Academy and later as a Marine in the Iraq war. It also demands creativity. "I think part of the fun is making it all fit," Benke says. He uses the seams in his schedule to train. He works from 
8 a.m. to 6 p.m., "with no breaks," but will often run eight miles from his lower Manhattan office to Harlem to catch a commuter train home. Usually, he does his longer runs on weekends. "Then, as soon as I get home, I'm taking my kids to birthday parties, giving them baths, and doing everything I can to pull my weight," says Benke, who is currently training for November's JFK 50 Mile race. "It helps that I really only need about six hours of sleep."
Follow His Lead
"If something is important to you, you'll find time to do it," says David Allen, author of Making It All Work: Winning at the Game of Work and the Business of Life. "And often it will benefit the other things in your life." Pack your day, as Benke does, and you can't afford to waste a single moment, which helps you focus. "If you're with your kids all the time but looking at your phone constantly, that's no different than not being there at all," says Allen. It's all about balance. "If one part of your life starts to suffer, it's important to reevaluate and figure out what needs to change."
---
Set Goals—and Stick to Them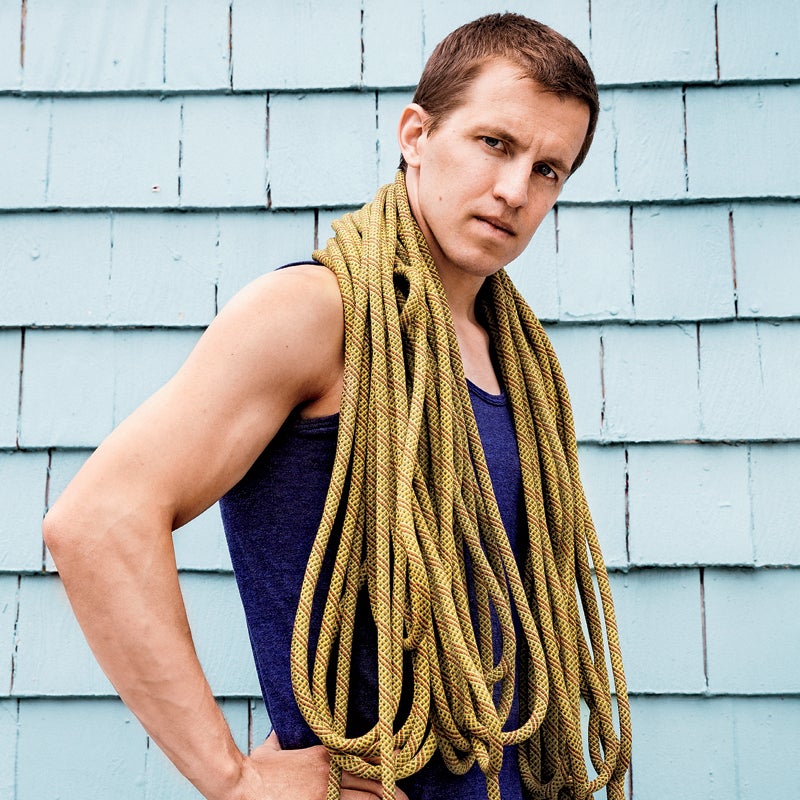 Case Study: Climber Andrew Palmer, 27
Bona Fides
In October 2013, Palmer, a Boston-based data analyst at creative agency Digitas, climbed Jaws II, 
a 70-foot Class 5.15a route at 
New Hampshire's famed Waimea crags. He was the fourth person 
to scale Jaws and one of a small number of Americans to send 
a 5.15a climb.
How He Does It
Palmer relies heavily on detailed goal setting, a habit he picked up 
in Richmond, Virginia, where he began climbing at 13, and honed as a student at Dartmouth College. These days he spends three nights 
a week at the climbing gym, training evenings from 8 to 10:30, always with a specific objective in mind. "I keep track of every workout," he says. "If I'm not improving, I analyze variables like diet, sleep, and stress. If none of those things are to blame, I'll take a different approach." Almost every weekend, Palmer travels to Waimea—with a plan. "I'll set a big goal, but start with smaller goals. When I was working on Jaws, I'd have a goal 
to make it a quarter of the way 
up, then halfway, then to just stay 
on the wall for a minute longer."
Follow His Lead
"He's doing everything correctly," says Edwin Locke, professor emeritus at the University of Maryland business school and author of New Developments in Goal Setting and Task Performance. "He has a distant goal, some proximate goals, a plan to reach his goals, and a way to evaluate his goals." Locke especially likes that Palmer tracks his progress on paper. If you do that and still can't figure out what's hampering your headway, he suggests reach-ing out to an expert like a coach or boss for help. "And make sure that the goal is for you," he says. "If it's 
to impress somebody else, you'll fail 
or get hurt, or when you reach the goal it will feel empty."
---
Multitask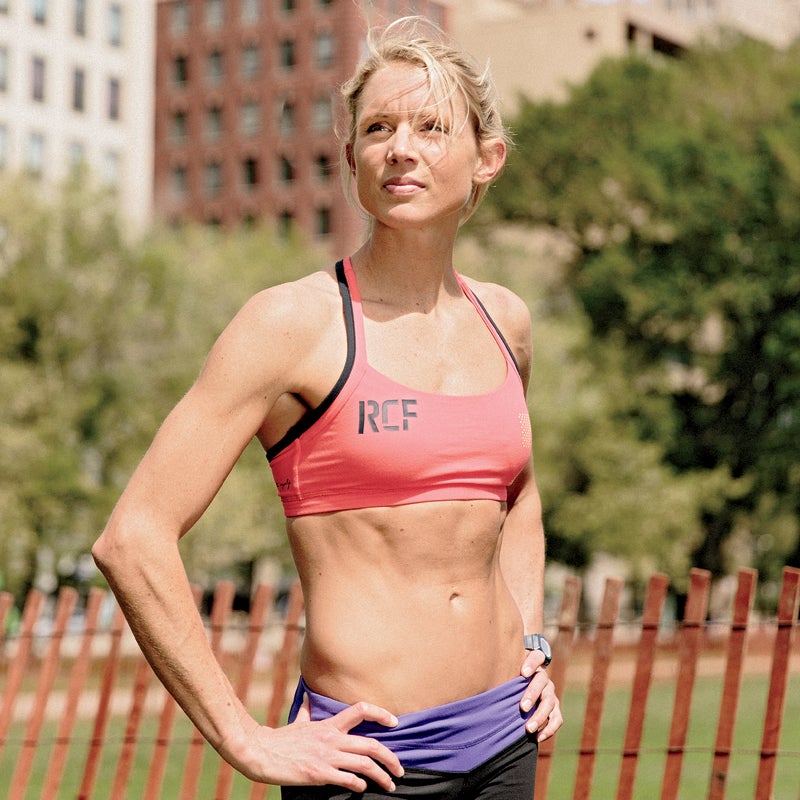 Case Study: Obstacle Racer Amelia Boone, 30
Bona Fides
Bankruptcy attorney Boone was 
the top woman and second-place overall finisher in the 2012 World's Toughest Mudder, a 24-hour event that had competitors completing 
300 obstacles over 90 miles. Last year, Boone won the Spartan World Championship, a 14-mile course 
with some 40 obstacles.
How She Does It
During her interview for this story, Boone was rolling around on a lacrosse ball to smooth out some knots in her back. So goes training for a Chicago lawyer who occasionally puts in 80-hour workweeks at Skadden, Arps, Slate, Meagher and Flom, one of the country's largest firms. Boone has become a master at getting fit while cranking out billable hours. "I'll do phone calls as I walk home," she says. "And I always tell people that a conference call is the best time to get in a ten-minute squat test." Of course, she also has to find time for dedicated training sessions. She often wakes up at 4 A.M. to go for a run or work out at her local CrossFit gym. If her ever changing work schedule allows, she plans to tackle at least 
20 obstacle races across the country this year—up from 12 in 2013. "I always make sure my travel bookings are refundable," she says.
Follow Her Lead
Art Markman, a psychology professor at the University of Texas at Austin, says you can get away with Boone's brand of aggressive multitasking if the exercises you're doing feel habitual. "You can easily complete a task that you don't need to think about, like walking or brushing your teeth, while also having a conversation," Markman says. Plus, "exercise is really good cognitively," he says. "It releases dopamine, which is associated with focused attention." But things get tricky when you try to accomplish multiple tasks that tax your brain, like shopping online while talking to someone. "Your brain will shift back and forth between the two tasks," he cautions, "and you'll become inefficient at both."
---
Eat Smarter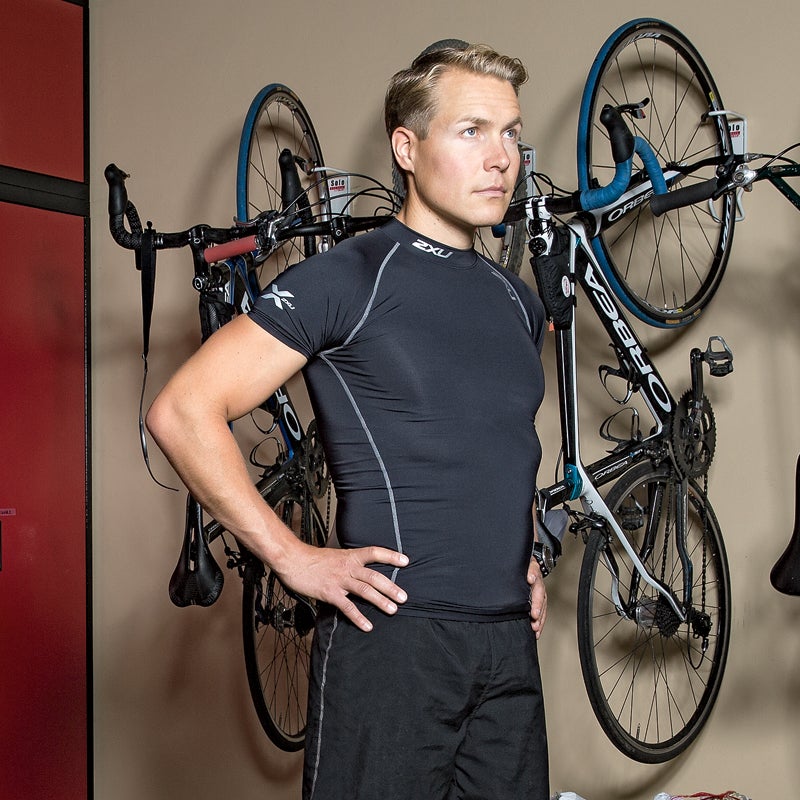 Case Study: Triathlete Sami Inkinen, 38
Bona Fides
Since launching the real estate website Trulia in 2005, Silicon Valley resident Inkinen has climbed to the top of the amateur triathlon ranks. He's a two-time overall amateur champion at the highly competitive Wildflower Triathlon, near Paso Robles, California, and was the 2011 world cham-pion in the 70.3 distance for 
the 30–39 age group. In June, Inkinen and his wife began their attempt to row a 5-by-20-foot boat from San Francisco to Hawaii.
How He Does It
Though his company is now well established, Finland native Inkinen still keeps a startup schedule, regularly putting in 70-hour weeks. So how does he maintain elite-level endurance fitness? "Really intense hour-long workouts," he says. Inkinen will bust out ten intervals of minute-long sprints on a treadmill or stationary bike followed by a minute of jogging or spinning, then jump in the pool and swim 100-yard sprints. "It's all the time I can afford," he says. But the most dramatic improvement in his racing came when he rebooted his nutrition plan. Disillusioned with a low-fat, high-carb diet that left him constantly hungry and caused his weight to fluctuate dramatically, Inkinen experimented with different foods, ultimately adopting a high-fat diet made up of ingredients like olive oil, macadamia nuts, and avocados. "After a few months, I started becoming healthier and performing better," he says.
Follow His Lead
According to Dina Griffin, a sports dietitian at Fuel4mance, which counsels elite athletes on nutrition, there are four key signs that you might be ingesting too many carbs: you frequently bonk, you're hungry all the time, your stomach hurts, and you're not recovering well from workouts. "We're seeing that most athletes—from weekend amateurs to serious professionals—perform better with moderate carbohydrate intake," she says. "If you eat pasta every night, cut back to once or twice a week and see if you notice a difference."