How Amelia Boone Trains, Eats, and Wins
The elite competitor and full-time lawyer talks to Tim Ferriss about training and nutrition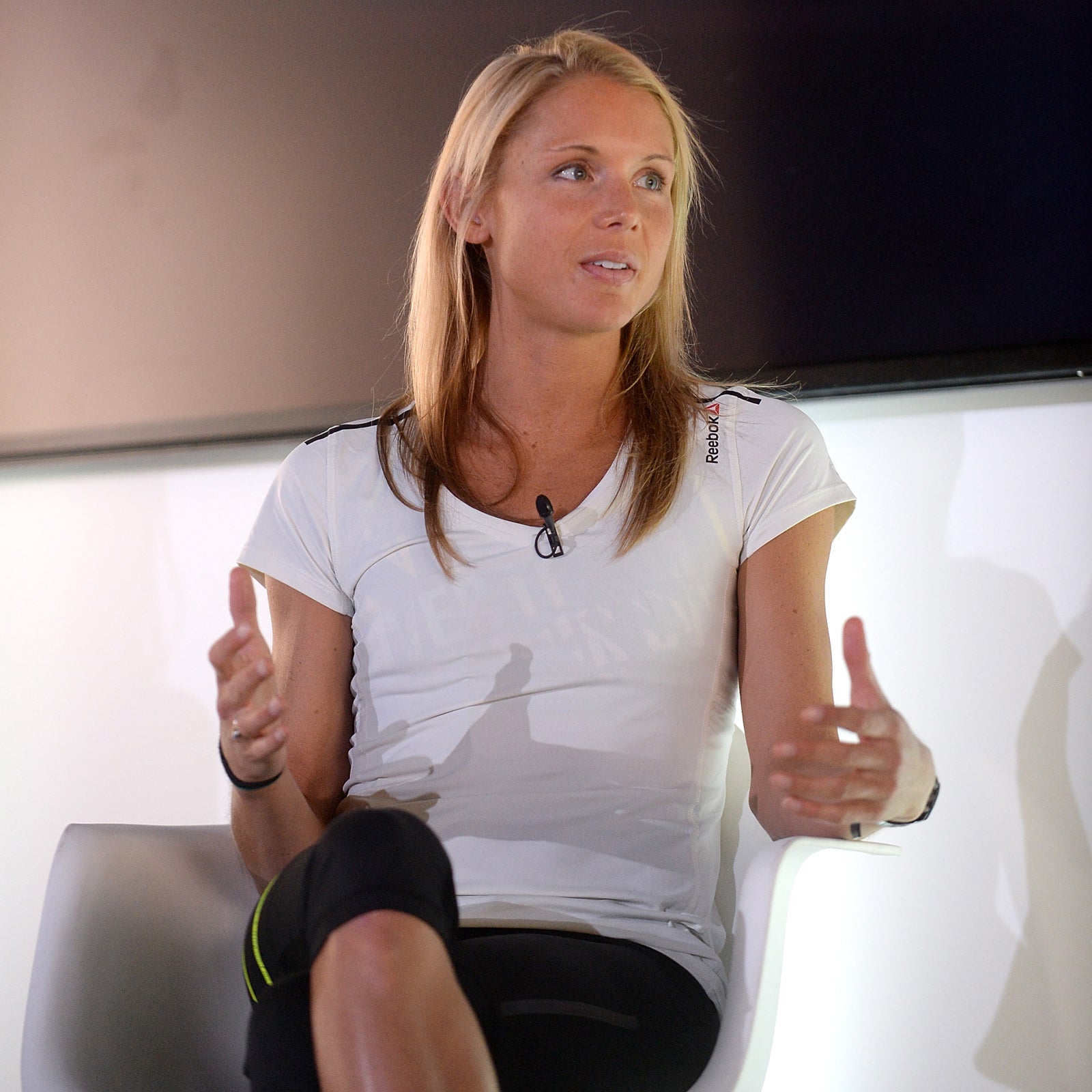 Heading out the door? Read this article on the new Outside+ app available now on iOS devices for members! Download the app.
Amelia Boone is a world-champion obstacle racer, an elite ultrarunner, and a full-time corporate lawyer. She has won over 30 races, including the World's Toughest Mudder three times, and has made more than 50 podium finishes. She is also a three-time finisher of the Death Race. The ultimate weekend warrior, Boone deftly juggles the demands of being an attorney and a sponsored athlete.
Not long after she became the breakout star of obstacle racing, she was a guest on the Tim Ferriss Show, where she spoke candidly about her training, nutrition, prerace routines, and recovery. Below is an excerpt of their conversation, edited by Outside.
Ferriss: What does your prerace routine look like?
Boone: So I always get up super early. I generally use the distraction technique and try not to think about the race, because I can sit there and make myself miserable over and over, picturing the race. I find it helpful to do a lot of my work; I'll catch up on e-mail, I'll do things from my attorney life.
In terms of body prep, I do a lot of foam rolling, mobility, things like that. The older I get, the more I realize that I can't just jump out of bed in the morning and be spry as a chicken. I'm really focused on loosening up hips, loosening up hamstrings. I use different balls—the golf ball is for the foot, the lacrosse ball works well on the glutes, and the softball is great for the hamstrings. I have little physical-therapy routines that I always do, too, like activating my glutes with this fantastic exercise called the Jane Fonda's, and variations, like fire hydrants.
What food do you consume during a 24-hour race?
I try and fuel every 30 minutes to an hour, get something in, but in little bits. If I'm running, as I've learned from dabbling in ultramarathons, my body isn't gonna handle solid food as well. So there's a lot of liquid. Tailwind is good and easy on your stomach. But I actually really love chewing on things, so I'll have some Clif Bloks, too, and I carry small mustard packets for cramps. But then, I'm telling you, I had a Krispy Kreme doughnut during the World's Toughest Mudder, and it was the most phenomenal thing I'd ever had.  
What does your self-talk during training and races sound like?
So, especially with long races, you're always going to hit a low part, and there's always going to be a part where you want to quit. For me it generally comes early. It's like four hours in, and I'm like, "God, I got to do this for 20 more hours."
But I think it's hard, because people ask me about self-talk, and I generally just shut my brain off. I don't really think about anything, but I do use different coping techniques—I sing to myself a lot when I'm out there.
What actions do you take in the hours following a race?
You have to stay moving. People wanna finish a race, and especially a long one, and just lay on a couch or go to sleep. That is the worst thing you can do, because you're gonna wake up and not be able to move anything. So I generally try to stay walking, I try to stay active.
Are you a proponent of ice baths or anything like that?
So look, I'm not a scientist. All I know is what works for me. If I can get into an ice bath, I will, but it needs to be immediately after a race. There have been races where there's been a lake right next to me, and I'm like, "If it's cold enough, then I'll just go jump in the lake." But if you're waiting four or five hours, I don't think it's gonna end up helping you in the end.
What supplements do you use on a daily basis?
I have really bought into the hype and the science behind beets. I remember the first time I ever had beet juice—it just tastes like death, like dirt. But you feel this weird head rush after drinking it, and it delivers the nitric oxide to help with breathing during training. So I think for endurance athletes, it helps with breathing and keeping the heart rate low.
I'm also a big believer in turmeric and anything to help with bones and joints, things like bone broth and gelatin. Bone broth is an expensive habit, though, until I bite the bullet and make my own. But then I have to handle chicken feet, and I'm not really into that.
What exercises do you do to prevent injuries?
Jane Fonda's are the gold standard. It's also a lot of stability and single-leg work. You see CrossFitters do pistols all the way, ass to the ground, but you don't need to do that kind of stuff. You just do small little mini single-leg squats. Whenever I'm standing around, I also try to stand on one leg and balance.
I also do a lot of physio-band walks, like monster walks. And then a lot of work on the transverse abdominis, a lot of exercises that will engage that, like bird dogs. They're not super fun, just little tiny movements, and I think most people would rather go squat 200 pounds.
Do you deliberately expose yourself to different types of pain or suffering as a practice? Or is it limited to your races?
I always try to train in less than ideal conditions if I can, because I think that adds a lot—it's super easy to go out for a run when it's 70 degrees and sunny. But when I was living in Chicago, if there was a windstorm or a thunderstorm, I was like, "Let me out."
Lead Photo: Darren McCollester/Getty