Do Massages Help with Recovery?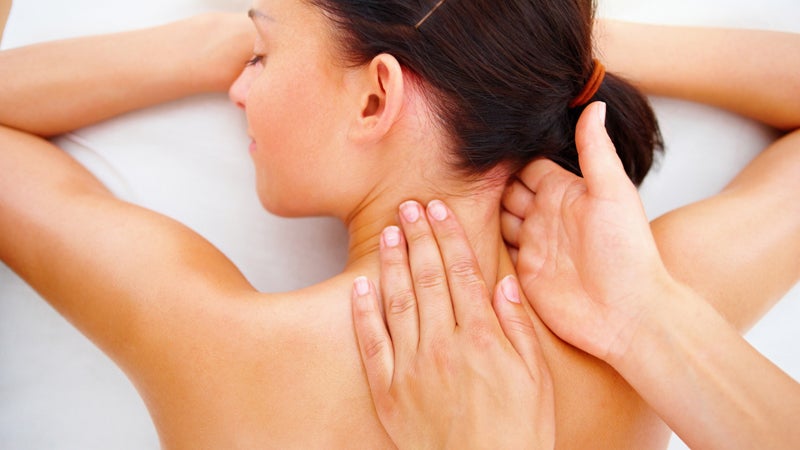 Heading out the door? Read this article on the new Outside+ app available now on iOS devices for members! Download the app.
If you're looking for an excuse to hit the massage table more frequently (or to justify the expense if you're already doing it), you're in luck. A recent study from the University of Illinois at Chicago backs up what we've long suspected: Massage therapy appears to eases muscle soreness after a hard workout.

Strenuous exercise causes a buildup of cell-damaging free radicals in the body, explains study author Nina Cherie Franklin, Ph.D. So she and her colleagues—supported by research grants from the Massage Therapy Foundation and the National Heart, Lung and Blood Institute—measured blood flow and perceived muscle pain of 25 study volunteers after they used a leg-press machine "to soreness" and half of them received lower-body Swedish-style massages.  
All participants felt sore immediately after working out, but by about the 90-minute mark, the massage group reported no lingering effects. The non-massage group, on the other hand, still felt lasting soreness 24 hours later. The first group also showed improved blood flow throughout the body for up to three days post-massage, while the second group showed reduced circulation for about the same amount of time.    
Although the study was done on volunteers with sore legs, Franklin suspects that arms, backs, and shoulders can also benefit from massage after hard strength-training or cardio sessions. "As both a clinical massage therapist and an exercise physiologist, I can personally attest that a post-exercise massage could very well reduce soreness when directly performed on all muscles involved," she says.
The researchers also found that massage improved blood flow even in 11 additional volunteers who hadn't worked out—which means that massage might even have its own cardiovascular benefits, even in the absence of exercise. (Perhaps another reason to get a pre-race massage, as well?)
Of course, this is just one small study, and we'd be remiss to point out that it was funded in part by the Massage Therapy Foundation; several earlier studies, on the other hand, have failed to find such concrete benefits. But hey, if that post-race massage tent is free and you think it'll make a nice reward, why not indulge a bit?

Bottom line: New research suggests that a post-workout rub-down improves blood flow, thereby easing muscle soreness and speeding up recovery. "Massage therapy is likely most beneficial when performed within an hour after strenuous exercise, mainly due to the timing of the body's inflammatory response," says Franklin. A traditional Swedish technique proved effective in this study, but she adds that sports massages, myofascial release, and static stretching could also be equally beneficial.
Lead Photo: Yuri Arcurs