To Eliminate Dopers: Is a Lie Detector Test the Answer?
Convince the computer you're clean and you get the Clean Protocol program's seal of approval. Any takers?
Heading out the door? Read this article on the new Outside+ app available now on iOS devices for members! Download the app.
When James Cunnama placed second in the 2009 Ironman Austria, he heard the whispers. In an era wracked by doping scandals, people raised their eyebrows at his meteoric rise from obscurity. To some, the performance just seemed too good to be true.
The Aussie pro could do little more than insist he was clean, credit a grueling training regimen, and take the usual doping tests. The problem is, that's what Lance Armstrong did for years before his Oprah confession. And look what that proved.
Now, on the eve of the world's premier triathlon, Saturday's Ironman World Championships in Kona, Hawaii, Cunnama is taking part in the Clean Protocol, a new effort to certify pro athletes as clean. If successful, the program will reassure wary fans, sponsors, and fellow athletes that they can really believe in extraordinary performances. For athletes under the microscope, it promises a way to answer the maddening challenge to prove a negative—that they haven't doped.
[quote]It begs the question: Is this a quixotic misadventure or an ingenious example of thinking outside the box?[/quote]
The program has already won support from a handful of prominent triathletes at Kona, including Cunnama and his girlfriend, Jodie Swallow. All told, seven athletes—Cunnama, Swallow, TJ Tollakson, Andrew Starykowicz, Luke McKenzie, Harry Wiltshire, and Daniel Halksworth—have been certified as of Friday morning. More could join the list after another day of screening. And Alex Bok announced he will require the athletes on his Team TBB, a combination of pros and elite amateurs, to take part.
"This is a method perhaps of proving that I'm clean," said the 31-year-old, who finished fourth at Kona last year, and is a favorite for a top place again. "I don't know if it's the solution to doping and anti-doping. But it's worth a try."
But the fledgling program faces major challenges at its unveiling. Ironman organizers and the World Anti-Doping Agency have both distanced themselves from it. There are questions about the science underlying the tests. Anti-doping agencies wield armies of testers, advanced laboratories, and low rates of false positives. Clean Protocol is really a handful of passionate people on a mission. It begs the question: Is this a quixotic crusade or an ingenious example of thinking outside the box?
Instead of unmasking the bad guys, Clean Protocol will publicize the clean ones. Think of it like the environmental certifications on everything from lumber to coffee. To be certificed as clean, athletes and their entourage undergo psychological tests meant to reveal signs they might be prone to doping. They promise to make the results of their usual blood tests available for examination. Then they take a new type of lie detector test to see if they are telling the truth. If the athlete passes, she gets certified as clean. If she doesn't, she isn't branded a doper. Instead, the results stay confidential.
The strategy gets around some of the flaws in the current system, says 40-year-old Teague Czislowski, founder of the World Clean Sports Organization, which is promoting the protocol. Conventional anti-doping measures struggle to keep pace with ever-newer drugs and tricks. But a lie detector can catch doping long after drugs have left the body, said Czislowski. And because he isn't accusing people of doping, the test doesn't have to be as airtight as the drug tests, he said. Rather than replace standard anti-doping tests, he sees the Clean Protocol as a compliment to them—a way to plug the gaps in the current system.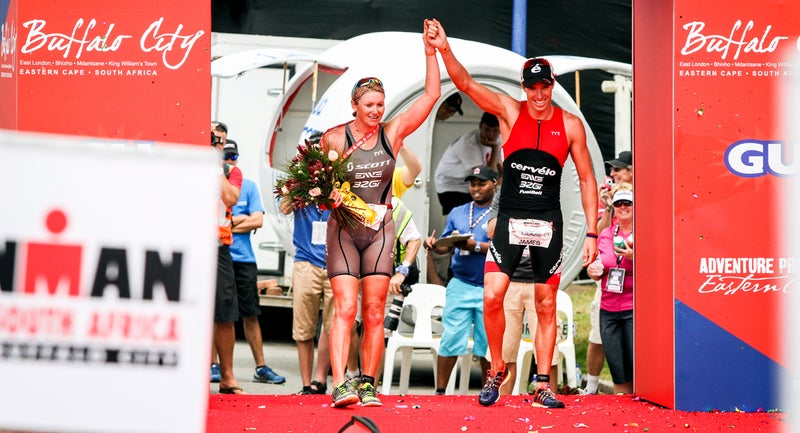 So, is it too good to believe? The certification hinges on the reliability of the lie detector. Tests so far show the device is 85 percent accurate, said Russ Warner, vice president of marketing for Utah-based Converus, the company selling the technology. But that means 8.5 percent of those who pass the test should not have, and, more troublingly, 6.5 percent were honest people classified as lying. In comparison, WADA lists its false-positive rate at one in 10,000, though some dispute those figures.
The product, based on research by University of Utah psychologists, works on the theory that lying takes more mental work than telling the truth. The strain triggers distinctive eye movements. Athletes sit in front of a computer equipped with a small infrared camera aimed at their eyes, and spend about half an hour reading and answering questions on the screen. A computer program analyzes the results and spits out a final score from 0 (don't trust as far as you can throw) to 100 (George Washington reincarnated).
Converus, which launched earlier this year, is banking on their lie detector's convenience as they market it for mass-screening of job applicants or government workers in sensitive fields like law enforcement. Checking for doped triathletes is merely a novelty.
But the technology is relatively untested outside the lab, cautioned professor Charles Honts, a psychologist at Boise State University in Boise, Idaho. Honts studied under one of the leading researchers involved in Converus, and has traveled the world training law enforcement on how to use lie detectors.
[quote]A lie detector can catch doping long after drugs have left the body, said Czislowski. And because he isn't accusing people of doping, the test doesn't have to be as airtight as the drug tests.[/quote]
Converus has yet to be certified in the United States for screening government employees. To get that seal of approval, it's starting a field test in Colorado examining 500 people on parole for drug crimes.
"I haven't seen any data that it doesn't work. But I haven't seen any data that it does outside a laboratory setting," Honts said. "These are not easy problems to solve. If they were, we would have lie detectors everywhere."
Meanwhile, in the sporting arena, the Clean Protocol raises some tricky questions. What about the not-so-small pool of athletes who falsely test positive? Regular doping tests are designed to be almost failsafe, to avoid falsely accusing someone who's innocent. The false positive rate for the lie detector—6.5 percent—would be unacceptable in a test for, say, steroids.
While Clean Protocol is a voluntary program, what happens as teams—like TBB—start requiring it? And what about athletes who opt out? If the program becomes more popular, will there be an implicit suggestion that they're doping?
Dr. Michael Puchowicz, an Arizona sports medicine doctor and the chief-of-science for the World Clean Sports Organization, says Clean Protocol is so small today that concerns about a negative impact on athletes who don't volunteer is hypothetical. But it may not stay that way for long.
Puchowicz has spent years examining the doping problem at his blog, Veloclinic (He has also written for Outside). An amateur cyclist and the doctor for Arizona State's running teams, he was leery of the lie detector's imperfections at first. But he's become convinced it's the best way to help address some of the shortcomings of traditional anti-doping efforts.
"I wish I could give you that 'Hey, this is going to solve the world' answer. But that's not reality. It's trying to work with what's out there and see if we can make a difference," he said.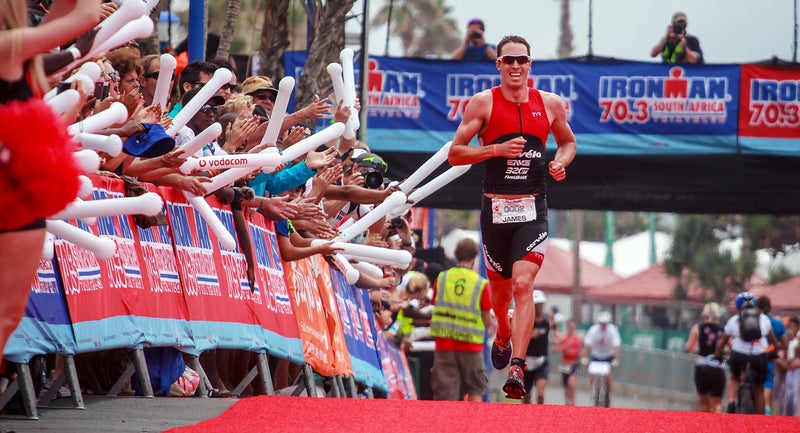 There's some precedent for using a lie detector for sports doping—German cycling ace Marcel Kittel passed one last year at the request of German sports magazine Sport Bild. But so far, leaders in the anti-doping world have given Clean Protocol and the organization behind it a cool response.
After Czislowski sent Kona-bound pros an invitation to get certified, a top Ironman official distanced the race from his group. "We cannot vouch for WCSO's methodology or its credibility as an organization. WCSO's claims around the effectiveness of the "Clean Protocol" are to the best of our knowledge unsubstantiated," Ironman's head of anti-doping, Kate Mittelstadt, wrote in a letter to the pros.
The World Anti-Doping Agency echoed that, saying they welcomed clean sport initiatives from officially sanctioned groups. But "it is not a program that is aligned with the World Anti-Doping Code and we understand it is not sanctioned by IRONMAN," wrote WADA spokesman Ben Nichols in an e-mail.
Czislowski says he's not surprised, given that his project is so new and he's a relative unknown in the anti-doping world. He said he was inspired to jump into the fray by the parade of doping scandals in recent years, and the laments of professional athletes that they were all tarnished. He casts the effort as entirely altruistic, one he has funded. He's starting at Kona because several pro triathletes asked him to do it, he said. So far, 10 athletes there have applied for certification. "I've got no interest in making a single dollar out of this," he said.
Off the record, some pros have expressed reluctance at being guinea pigs in an unproven experiment, Cunnama said. But he sees little downside. He passed the test. But even if he hadn't there would have been no consequences from race officials.
"So what have we got to lose?" he said. "For the moment, the WADA system just isn't catching enough dopers."
Lead Photo: Craig Muller/IRONMAN South Afric