Lessons from Bruce Springsteen
Not all celebrities are train wrecks. Sometimes, they're perfect examples of what we all should be doing to stay healthy and happy.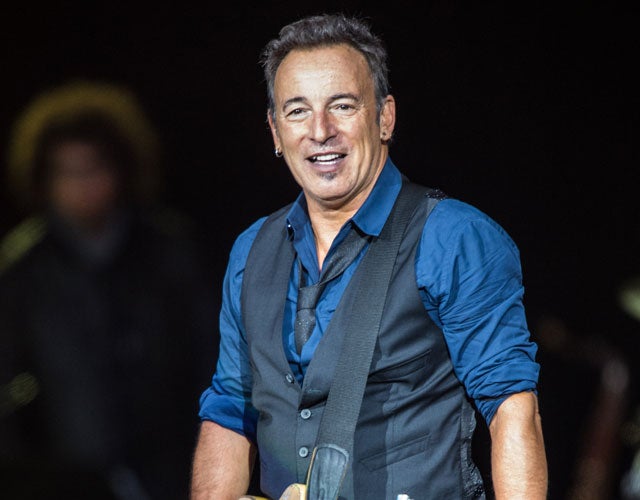 Heading out the door? Read this article on the new Outside+ app available now on iOS devices for members! Download the app.
Bruce Springsteen turns 64 this week—and he looks great. While I've never been much of a fan of his music and haven't understood the Boss phenomenon, seeing him perform for hours on end at Wrigley Field last year changed all that.
As his performance and the photos clearly show us, he must be doing something right to look and perform as he does in his 60s. 
What is he doing right—and how can we replicate his success?
Keep it Simple
Springsteen has been following a simple fitness program for the last 30 years. He alternates running four to six miles with strength training every other day. He also watches what eats and is mostly vegetarian.  Incredibly, when you consider the entertainment world, he has been able to stay away from drugs. He also finds places to exercise when he is on the road.
Celebrity Role Models
I have done a number of posts on the great golfer Gary Player who is still going strong as he approaches age 78.  Both Player and Springsteen are among the greatest performers in the history of their respective fields. Both have essentially been on tour full-time for decades. Both exercise and watch what they eat. Both find places to exercise when the logistics are not ideal. And both have connected with their fans on a long-term basis. If you look at almost anything that has been written on healthy aging, they are examples of what to do and how to age well.
Your Takeaways
Stay consistent. Its easier to maintain fitness than to rebuild it. Springsteen works at his music just as he maintains his health. Through habit, he appears to have avoided major creative or physical lows over many years.
Find a place and time to exercise even when traveling or when your schedule is busy. You don't need a gym to maintain your fitness. There are many things you can do with no equipment, no space, and little time—such as burpees.
You don't have to be a nut about diet, but it helps to watch what you eat—especially starting in your 40s—so aging doesn't become a long and slow fade.
Exercise is great. But being fired up about your job is also important to staying engaged and happy. Sometimes, though, what you don't do is as important as what you do. At some level, the mystery of Springsteen is how he resisted all the temptations associated with money and fame that have destroyed so many people. 
Find a positive vision and pursue it. There are a lot of white whales out there to get focused on or even obsessed about. Find one that brings out the best in you and those around you and don't look back.
Happy Birthday, Bruce!
Here's to Bruce as he turns 64. I urge his many fans to celebrate his birthday week by following his example: Get in a good workout today and find a way to pursue your positive passion.
Trending on Outside Online