Where Are the Best CrossFit Gyms in America?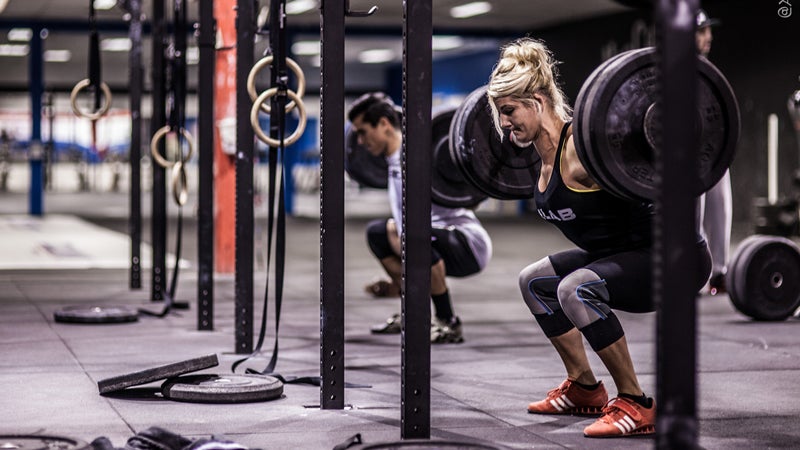 Heading out the door? Read this article on the new Outside+ app available now on iOS devices for members! Download the app.
It's not necessarily the facility that counts when you're waking up at ungodly hours of the morning to clean and jerk—it's the quality of the instructors, and the camaraderie of the friends who join you there. In fact, each CrossFit gym is supposed to be uniquely inviting, whether it's big or small. That's why they're called boxes. But if you're a CrossFitter who happens to be on the road and looking for a place to work out, these five facilities set the standard in terms of personality, size, location, equipment quality, and level of instruction.
CrossFit Max Effort
Las Vegas, Nevada
Everything in Sin City is bigger and flashier than anywhere else, and Crossfit Max Effort, near the south end of the Strip, is no exception. Co-owned by a former Navy SEAL, it occupies a 16,000-square-foot space that also boasts a kitchen area and kids' room—on top of the power cages, artificial turf, and 160-foot-long, custom-designed Rogue rig (made out of steel bars). As you'd expect in Vegas, more than a hundred experienced out-of-town CrossFitters visit the box each week to work out, paying a drop-in fee of $20 a pop. (Add an extra $10 to nab a T-shirt.)
San Francisco CrossFit
San Francisco, California
Imagine doing burpees outdoors in the Presidio, beneath the Golden Gate Bridge, as you're cooled by breezes coming off the bay. That's a typical day in the life of a devotee who works out at San Francisco CrossFit. This box was cofounded by physical therapist and former USA Canoe/Kayak team member Kelly Starrett. Out-of-town CrossFitters can work out for a $25 drop-in fee.
CrossFit Saint Louis
St. Louis, Missouri
Like so many other boxes, CrossFit Saint Louis began in an unlikely place—in this case, it was the garage of owner Laurie Miller. That was six years ago. Now it occupies a 14,000-square-foot facility in Chesterfield, west of town, where you'll find three gym floors, a physical therapy studio, and a chiropractic adjustment center. Classes begin at 5:30 a.m. on weekdays, and drop-ins cost $15 for out-of-towners.
Bear Flag CrossFit
Fullerton, California
Low-frill-but-friendly Bear Flag takes up a cozy 4,500 square feet of indoor space, but in fair weather—which is the norm in Orange County—workouts are held in its 20,000-square-foot outdoor area. Another plus are the two sports-medicine doctors on staff and at your service. Classes begin at 5:30 in the morning on weekdays; drop-ins are $20.
Reebok CrossFit 5th Avenue
New York, New York
Yes, this 10,000-square-foot box has a slightly corporate feel to it, but what would you expect of anything with a 5th Avenue address? Luckily, its impeccable design and facilities are brought back down to earth by the friendly, accessible coaches and members. Along with the requisite pull-up bars, climbing ropes, and Olympic lifting platforms, this CrossFit has a private training room and lounge, and—of course—a 2,500-square-foot Reebok retail store. Drop-in workouts cost $30.
Trending on Outside Online