These New Devices Aim to Simplify Hydration
After years of empty promises, hydration-tracking wearables are finally close to hitting the market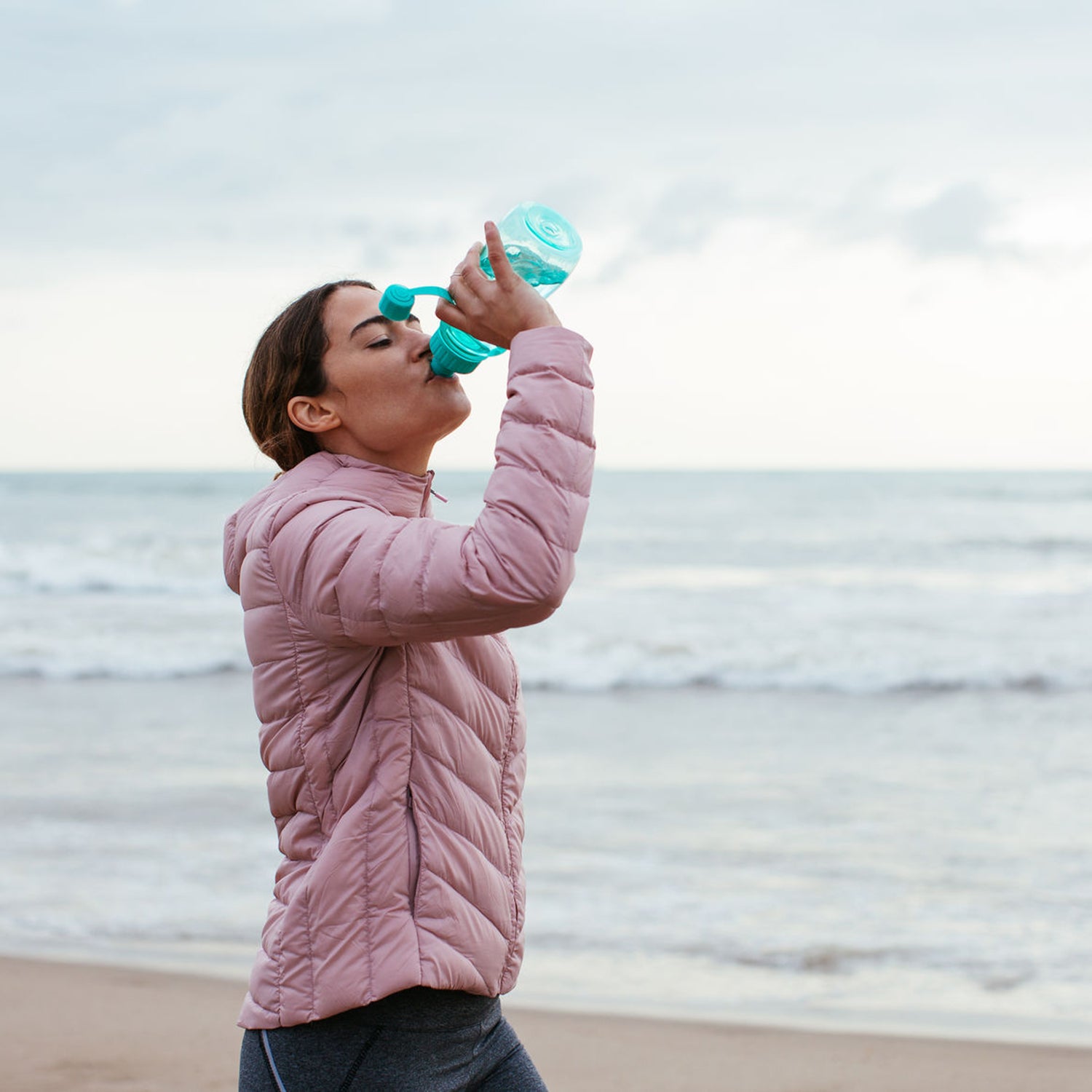 Heading out the door? Read this article on the new Outside+ app available now on iOS devices for members! Download the app.
The conditions were miserable at the 2018 Boston Marathon: with heavy rain, temperatures in the low forties, and the occasional wind gust of 45 miles per hour, race organizers were mainly worried about hypothermia. But the weather was also a recipe for dehydration. "It was like running in a monsoon, which made it incredibly difficult to hydrate," says Becca Pizzi, an experienced marathoner in the field that day. "The water was ice-cold, and we just weren't thirsty." Fortunately, Pizzi wasn't waiting until she felt parched—she knew exactly when to take a drink midrace, thanks to a small patch on her left arm.
Pizzi was one of about 50 runners at Boston wearing a prototype of Nix, an inexpensive and disposable biosensor that analyzes sweat on the skin and gives real-time data on fluid loss and electrolyte levels. The product is one of the more promising developments in a wave of emerging technology that aims to answer the age-old hydration questions for athletes: How much should you drink during prolonged exercise? Should you drink when you're thirsty or follow a hydration plan? And how much does dehydration affect performance?
The prevailing consensus seems to be that the effects are highly dependent on the individual. The promise of Nix and similar products is in the individualized data.
Some research efforts have suggested that even mild dehydration can have a significant impact on performance. During one 2018 study from Arizona State's Hydration Science Lab, published in Medicine and Science in Sports and Exercise, slightly dehydrated cyclists biking a simulated 5K road climb rode a minute slower than when they were properly hydrated. Nix and other companies developing similar devices hope to give athletes all the information they need to make educated decisions about hydration while they're on the go. "Put the patch on, and you get the first reading within five minutes," says Meredith Unger, the company's CEO.
For several years, there's been a race among tech companies to develop a hydration-monitoring wearable. In 2014, it was widely speculated that Apple had plans to enable the Watch to track hydration levels through an optical sensor, much the same way it measures heart rate. The startup Lvl launched an incredibly successful Kickstarter campaign in 2016, raising over $1 million with the promise of building a device that would use a similar method. But perfecting the technology has proved elusive. Apple has yet to deliver such functionality, and Lvl has been stuck in a preorder phase with no tangible product to show for it. Meanwhile, Nix's sweat-based analytics patch is close to hitting the market, and one by Gatorade is also in development.
Pizzi, who won the 2018 World Marathon Challenge (running a marathon on all seven continents in seven days) trains and races with a plan that has her drinking every three miles. But most athletes simply drink when they're thirsty. According to Lindsay Baker, a researcher with the Gatorade Sports Science Institute (GSSI), that's often not enough. A recent study she developed showed that thirst is often alleviated before an athlete is fully rehydrated. "Ideally athletes should follow a hydration strategy, especially when heavy sweat losses occur, and put the plan into practice when they train," Baker says.
The fact that the GSSI study was funded by a sports-drink company should raise some eyebrows, but small studies from the Hydration Science Lab have come to similar conclusions. Stavros Kavouras, the lab's founder, says that most athletes are completely in the dark when it comes to how much they should be drinking during a workout. "The majority of elite marathoners, those running a 2:15 marathon, finish their races in a dehydrated state, while some four-hour marathoners actually gain weight during their 26.2-mile run because they're drinking too much," he says.
It's worth noting that there's some debate about exactly how much of an effect mild dehydration has on performance. While Kavouras's research suggests a significant negative impact, a 2019 metareview published in the journal Sports Medicine examining a broad spectrum of studies is less conclusive. The prevailing consensus seems to be that the effects are highly dependent on the individual.
The promise of Nix and similar products is in the individualized data. Use the patch and you'll know exactly how much you're sweating and you can learn how dehydration affects your own performance. "These are the kind of analytics that professional athletes have access to in a lab with a $50,000 instrument that reads their sweat," says Stephen Lee, vice president of engineering for Epicore Biosystems, which is developing Gatorade's hydration patch. Gatorade hasn't set a price point yet, but Nix says its single-use patches will cost a few dollars each.
"We want it to be affordable enough for everyday endurance athletes," says Nix's Unger. "We see it as another layer of data the average athlete can use, like a heart-rate monitor, and part of their essential tool kit."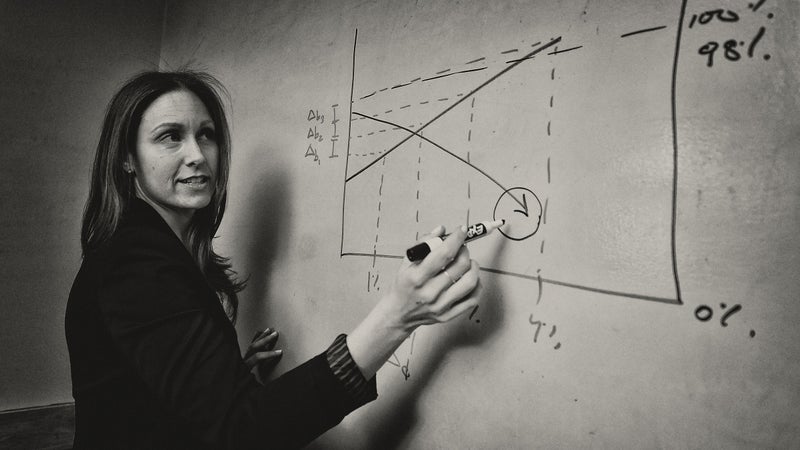 ---
A Brief History of (Conflicting) Hydration Advice
1909
James E. Sullivan of the U.S. Amateur Athletic Union warns marathon runners not to drink during a race. This "nil by mouth" concept for athletes lasts well into the 1980s.
1945
The National Academy of Sciences publishes its first hydration recommendation, suggesting that adults drink 2.5 liters of water a day, without having conclusive research to support it. (Today it suggests 2.7 to 3.7 liters.)
1996
The American College of Sports Medicine releases an official ­recommendation advising athletes to "drink as much as you can tolerate."
2015
A panel of sports-medicine specialists issues guidelines warning of drinking to excess during physical activity, citing research showing that 35 percent of ultramarathoners who had been studied were overhydrated, putting them at risk of hyponatremia.