Laird Hamilton's Morning Routine
A successful day begins with reliable rituals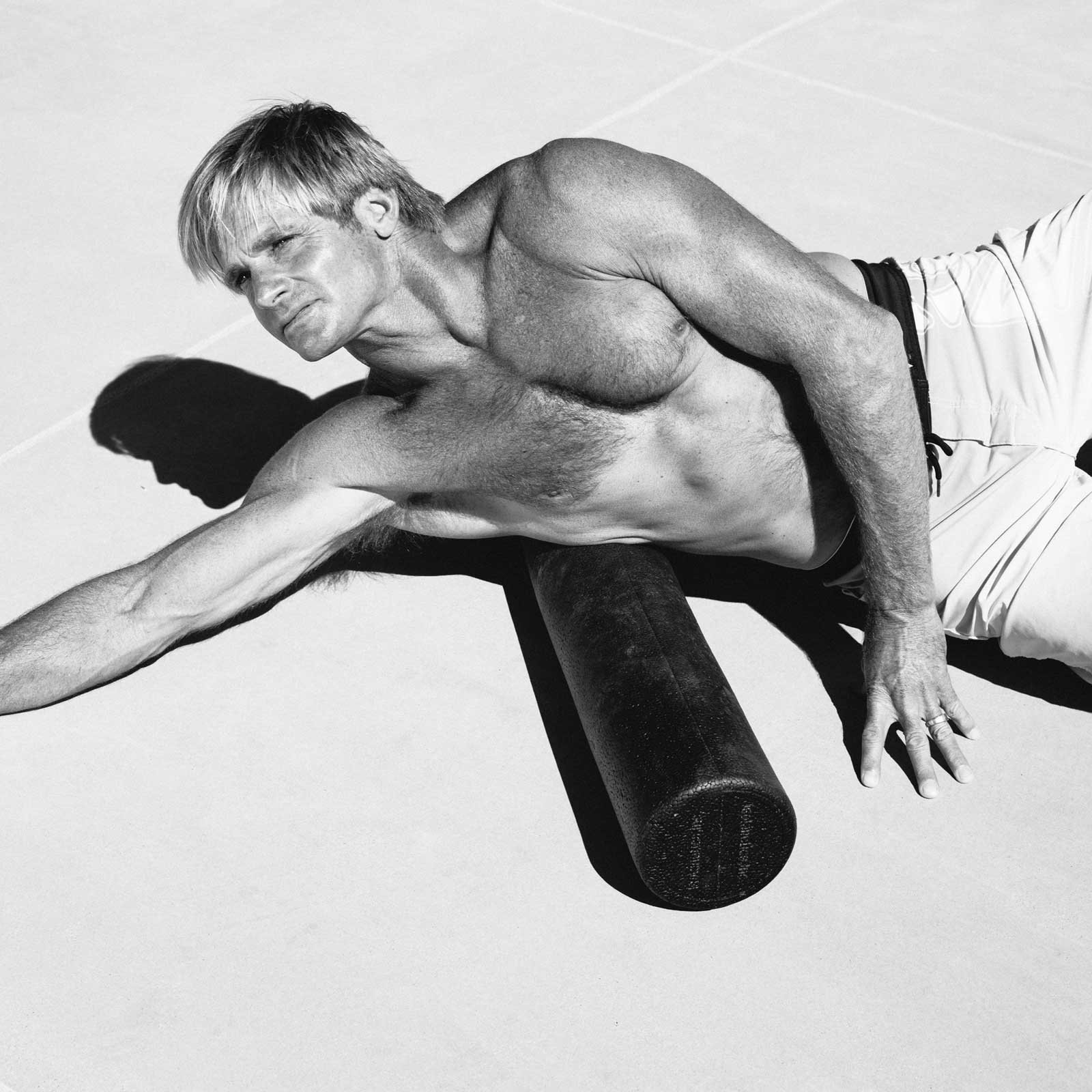 Peter Bohler/Redux
Heading out the door? Read this article on the new Outside+ app available now on iOS devices for members! Download the app.
My morning sets the tone for the whole day, whether I'm gearing up to work, surf, or spend time with my family. So I'm religious about practicing a few key habits that prepare me mentally and physically for the hours ahead.
Take Sleep Seriously
I always start my day well rested. I usually wake up around five or six o'clock, and I'm strict about getting plenty of sleep. Nine hours is good; ten is even better. I can't sleep in, even if I stay up late the night before. So if I begin the day with a sleep deficit, I try to listen to my body and maybe take a 20-­minute power nap later on.
Prime Yourself for Productivity
I make my bed without fail. Admiral William McRaven, a retired Navy SEAL, famously explained that a neatly made bed isn't just about orderliness: completing a task first thing in the morning sets you up to be productive all day. I usually straighten up the kitchen, too, which helps ready my brain for whatever comes next.
Drink Up
I drink a couple of big glasses of water with lemon and salt while I make my coffee, which I mix with a coconut-based creamer packed with healthy fats. It keeps me energized throughout the morning without putting too much strain on my stomach. I also like to add a dash of turmeric, which is an excellent anti-inflammatory and digestive aid. I don't eat a full meal until lunchtime—fasting in the morning helps my body stay in ketosis, a great way to burn fat and keep blood sugar low.
Don't Skip the Warm-Up
Despite consistent morning habits, my training changes dramatically based on the season and the day of the week. My day might include surfing, weight lifting, or pool training, but I always make a point to warm up slowly, whether that's with light cardio or a session in the sauna. I'm also a big believer in the power of a hot shower—it loosens me up and takes the creaks out.
Feel the Love
Even though my wife, Gabby, sleeps a bit later than I do, we're pretty serious about spending some time together in the early morning before the day picks up speed. Our busy schedules can pull us in different directions, so we really value alone time when the rest of the world (or at least the house) is still quiet. That is, unless there's a giant swell. When the ocean's firing, all bets are off. But I'll still make the bed.
Trending on Outside Online