Why I Started Telling Myself Stories to Fall Asleep
You'll want to try this hack to beat your insomnia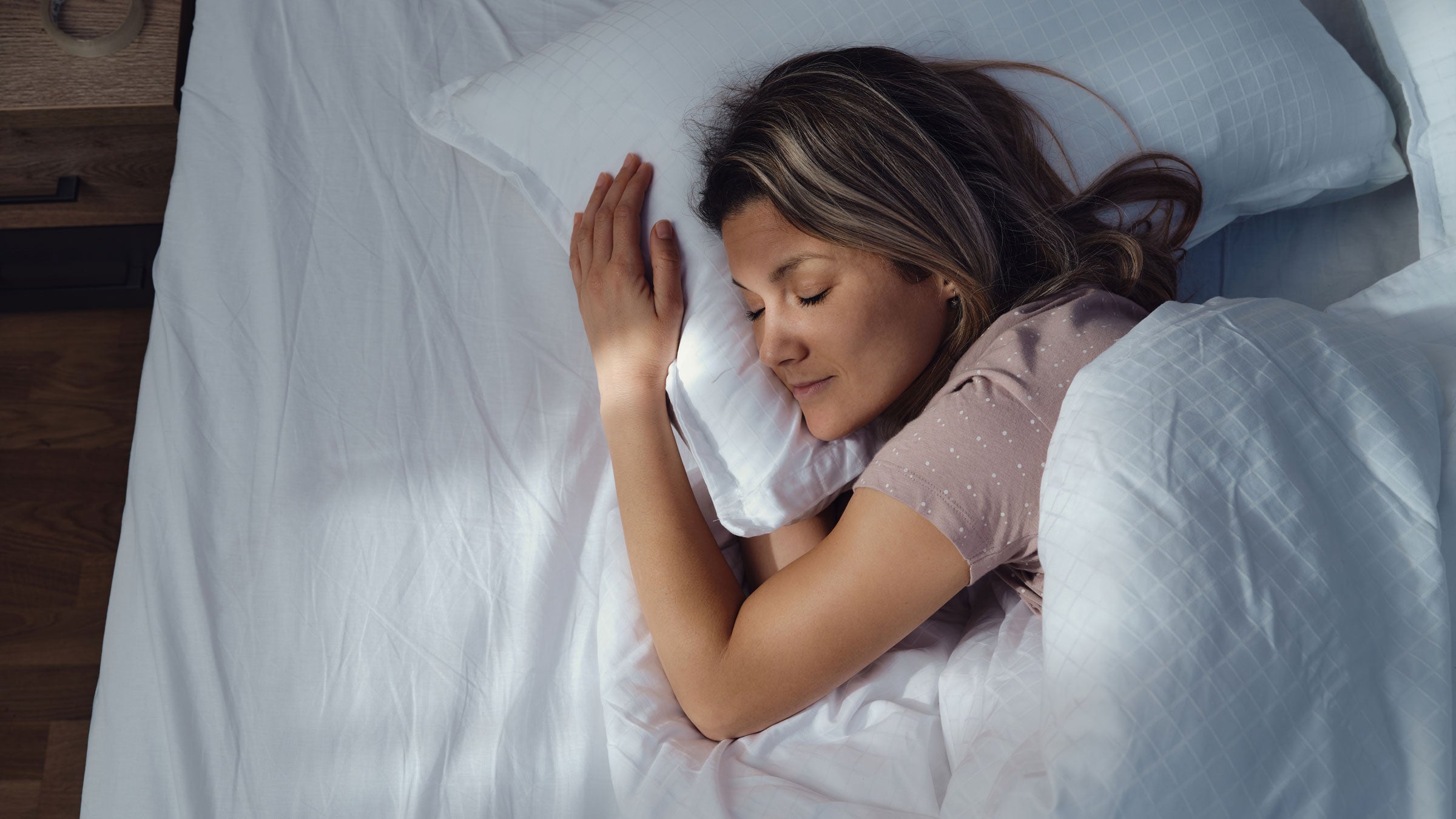 skynesher/Getty
Heading out the door? Read this article on the new Outside+ app available now on iOS devices for members! Download the app.
I'm lying in bed underneath my gravity blanket. I'm cozy, warm, safe, and relaxed. Yet, when I shut my eyes, the never-ending thoughts begin. A whirl of Taylor Swift lyrics intermingle with work worries and regrets. To-do lists begin forming and car-cleaner jingles I've never managed to scrub from my mind run on a loop. This is my insomnia, and I've been living with it for as long as I can remember.
According to The Cleveland Clinic, about one in every three adults has trouble sleeping. However, not all of us share the same struggle. Some of us have trouble with the initial effort of falling asleep, while others wake up in the middle of the night—or hours before their alarms sound. During the day, this lack of shut-eye may cause moodiness, foggy thoughts, and feelings of fatigue. If you have any experience with chronic or acute insomnia, you may be reading along thinking, check, check, and check. (Sigh.)
It's common for everyday stresses to mount an attack on the mind late at night, Rebecca Spencer, a sleep researcher, says. "During the day, we have all these sensory inputs that distract us from whatever we ruminate about," she says. "So when we lie in bed, and we don't have any sensory inputs to distract us, it's a prime time for other things to come back."
It goes beyond the ghosts of stressors past appearing in the night. Spencer says it's also common for memories (positive or negative) to bubble up since the brain uses your time in bed to strengthen memories and problem-solve. "That's why, if you wake up—particularly in the middle of the night—you may have many memories flooding you," she says. "Things that make you wonder, why am I suddenly worried about that thing?"
What Happens When You Can't Fall Asleep
The initial effort of falling asleep has always been my Achilles' heel. I've taken melatonin nightly for years, but it doesn't always keep the trolling thoughts at bay. I still have to supplement the sleep aid with tricks like counting sheep, recalling intricate book plots, and making myself name as many Greek gods as possible.
Spencer tells me this is common. Everyone with sleep troubles uses these strategies to break themselves from spiraling thoughts. These tools change and evolve over time, and you may find yourself having to cycle through multiple distractions to lure your mind away from the worry-memory-worry-memory loop.
But what happens when all your sleep strategies fail you? Recently, every single one of my usual tricks stopped working. The midnight hours stretched out before me, as I stared at the back of my eyelids and worried that I hadn't filed my taxes correctly. (I had.) That I was behind on my goals. (Seems dramatic at age 27.) That our new kittens were eating my AirPods. (Okay, this one's legit.)
I devised a plan of attack: I decided to borrow a strategy from my childhood and tell myself stories before bed. Since my parents no longer live with me, and I've regrettably misplaced my copy of Blueberries for Sal, it was on me to come up with bedtime tales. Silly and romantic narratives that would make the literary snob roll their eyes, as well as imagined trips to dreamy locations.
The Stories Inside My Head—and Why They Work
Over the last few months, I've dreamed up fan fiction about young adult books I read years ago and run marathons through Venice in my mind. I've imagined returning to Chapel Pond, a pristine body of water I visited in upstate New York several years ago. The stories are never quite the same and are mostly forgotten by morning, but for now, they're helping me relax into sleep in about 20 minutes time when it would normally take me hours to shut my brain off.
When I tell Spencer all this, she shares that while she doesn't tell herself stories at night, she does return to the calming image of water running over the rocks on a lake in Michigan where her family sometimes vacations. If stories aren't your jam, she adds, you can rely on your own memory for comfort and sleepiness. Just think of a time or place where you felt calm and recreate it in your mind. What does it look like? How does it smell? What can you hear?
Everyone's approach to insomnia will look a little different, but according to Spencer, the most important thing is having an approach. Having a plan will help save you from feeling powerless when it's 3 a.m. and your mind has switched over to doomsday prepper mode. So, preferably during the day, have a chat with yourself. Jot down what you're going to do if you can't sleep tonight—and remind yourself that it's all going to be okay.
Here's the thing, though: We all know that the sleep strategies that work for us now won't work forever (sigh). So as you're on the never-ending journey of lulling yourself to sleep, Spencer says to stick with the basics. Dim the lights for half an hour to an hour before your bedtime to help stimulate melatonin production, avoid sipping coffee too late in the day, and make sure to squeeze in some movement so your body feels tired and ready for rest.
I wish I could end this article with a declarative "the end," but the tales I spin at night rarely reach a conclusion. For now, it's all about the "once upon a times" for me. If you're looking for new ways to ensnare your mind in sleep, you're very welcome to join the midnight story club.
Lead Photo: skynesher/Getty