The 2019 Outsiders of the Year
The athletes, activists, makers, movers, hustlers, and rule breakers who shaped our world this year
Heading out the door? Read this article on the new Outside+ app available now on iOS devices for members! Download the app.
Our annual Outsiders of the Year list honors the most influential people changing our outdoor world. For 2019, our staff and contributors nominated an original list of 81 candidates, then got busy whittling them down to a select few. The U.S. women's national soccer team handily won the top spot, not only bringing home their second consecutive World Cup victory, but fighting a battle for gender equality at the same time. Others making the final cut include the teenage leader of a global climate movement; a mountain biker who's breaking America's long dry spell on the World Cup circuit; a Nepali climber who's shattering a mountaineering speed record, and many more. Here are the athletes, entrepreneurs, activists, and creatives who blew up the status quo in 2019.
---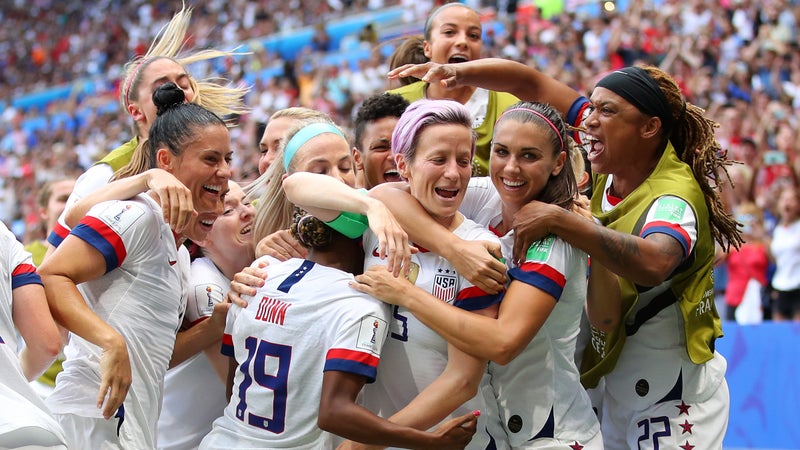 U.S. Women's National Soccer Team
Athletes Dominating the Pitch and Fighting for Equality 
They move across the field as one, shifting with the ball, actions precisely calibrated. A beautiful, brutally efficient machine. And an unbeatable one. 
The U.S. Women's National Team stormed through the World Cup this summer, never once trailing in a game, ending the monthlong contest with a championship trophy. They became back-to-back World Cup winners. Their opener, a 13–0 rout of Thailand, was the most lopsided victory in World Cup history. At a time when women's soccer has never been more competitive, they scored 26 goals over the course of the tournament, double the amount of the next-highest-scoring team. And they did it while waging an off-the-field battle against gender discrimination. 
In part, they were able to pull this off because they have some of the best players in the world. Alex Morgan, who tallied five goals in the opener and ruffled feathers when she mimed sipping tea after scoring on the English. Rose Lavelle, whose tricky movement spun defenders in circles. Crystal Dunn, who showed unmatched versatility and made defense look exciting by shutting down opponents as left back. (She's normally a striker or attacking midfielder.) Pink-haired co-captain Megan Rapinoe, who netted ice-in-the-veins penalty kicks. Tobin Heath's magical footwork, Julie Ertz's power, Lindsey Horan's command of the midfield, Christen Press's preternatural scoring ability. Et cetera. Regarding the depth of the squad's bench, defender Ali Krieger quipped to The New York Times, "We have the best team in the world and the second-best team in the world." That swagger was matched with exuberant post-goal celebrations (see: Rapinoe, arms spread wide, chin held high) that garnered the team the full range of media descriptions: "awesomely formidable," "supremely confident," "arrogant, "ruthless, "disgraceful," even "villains." 
Call them whatever you want, but they have inspired a massive American fan base to give a crap about women's soccer. Thousands traveled to see them play in France, while millions smashed audience records on TV. A stop on their victory tour in Philadelphia drew the largest audience in U.S. history for an exhibition soccer match: nearly 50,000 attended on a Thursday night in late August to see the U.S. beat Portugal 4–0 in an essentially meaningless game. (Even after the World Cup, the National Women's Soccer League, in which every member of the national team plays, saw sold-out matches for a majority of clubs.) And they did all this with less marketing, lower pay, and fewer resources than their male counterparts, who didn't even qualify for the previous men's World Cup, in 2018. 
But the women of the national team knew what they deserved long before they won the World Cup (again). Which is why, in March, instead of focusing exclusively on their preparation for the biggest soccer tournament in the world, 28 members of the team—22 of whom were selected for the 23-woman World Cup roster—sued the U.S. Soccer Federation for gender discrimination. They wanted equal pay, yes, but they also wanted better workplace conditions. "Whether it's youth team programs, marketing, the branding of the team, how they sell tickets, what they spend advertising money on, what they pay each side, what they spend on support staff, what they spend on coaching, what's the travel budget—it's all of that," Rapinoe told The New York Times Magazine in July. "The compensation is sort of the last big part." Besides suing their own federation, the players have also criticized FIFA, the sport's international governing body, for lackluster support of female players. 
"We're trying to make it better for the generations after us," Lavelle told Outside in September, noting that their fight is part of a larger global effort. "There are a lot of people in women's soccer pushing for change. It's not just our team. It's a really cool time. It's very unifying for the sport." Over the past few years, the national teams from Spain, Australia, Argentina, Nigeria, Sweden, Afghanistan, Puerto Rico, Jamaica, Chile, and elsewhere have protested for better conditions or pay. (There have been similar movements in cycling, surfing, hockey, basketball, and other sports.)
The women of the national team fight for other social issues, too, even at a time when some fans say that sports should be an apolitical arena. Rapinoe continues to support former NFL quarterback Colin Kaepernick's protest against racial injustice by keeping her hands behind her back and declining to sing during the national anthem. And she, along with other team members and head coach Jill Ellis, often speaks out for LGBTQ representation and rights. In France, after she scored two goals in the team's quarterfinal victory over the home country, Rapinoe told a group of journalists, "Go gays!" adding, "To be gay and fabulous during pride month at the World Cup is nice." 
Rapinoe also found herself at the center of a national controversy mid-tournament when the magazine Eight by Eight released a video of her saying, "I'm not going to the fucking White House" if the team won. (The video was shot earlier in the year.) After the clip went viral, President Trump tweeted in response, "Megan should WIN first before she TALKS! Finish the job!" 
And so she did. "To be able to couple that with everything off the field," Rapinoe said after the final, "to back up all of those words with performances and to back up all of those performances with words, it's just incredible." 
Ultimately, the women of the national team probably hope that one day they no longer have to be activists. They want women's sports to be mainstream. They want equal pay and resources, and for LGBTQ acceptance to be the norm. They want to be able to focus on being soccer players.
But for now, they'll do it all. And you can count on them to finish the job. —Jessica Luther
---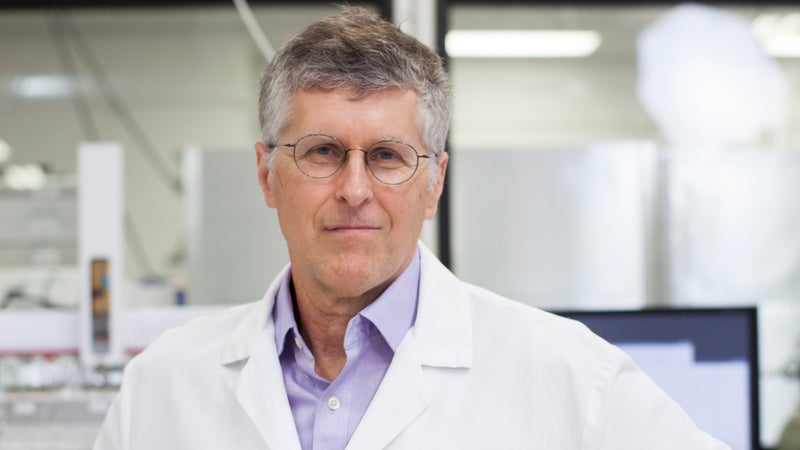 Pat Brown
Scientist Taking on Big Beef
For all the recycling and LED-bulb burning we do, few personal choices benefit the earth more than giving up meat. Curb our cravings for post-ride burgers and we'll slash deforestation and greenhouse gases. The problem? "Meat is delicious," says biochemist and former Stanford University professor Pat Brown. "Figure out why in molecular terms and you will have gone a long way toward solving the biggest threat our species has ever faced."
Which is why Brown, 65, founded California-based Impossible Foods in 2011: to convert meat lovers to a plant-based imitation. But it wasn't until 2019 that his plan began to look—and taste—more like reality. In January, the company released the Impossible Burger 2.0, a grill-sizzling, aroma-exploding ground-beef imposter that even chefs like Momofuku's David Chang can't believe didn't once chew its cud. Bill Gates, Serena Williams, and Jay-Z joined investors in a $300 million round of fundraising this year. Burger King is on board, too, with the Impossible Whopper.
The secret to the faux burger's meaty flavor: leghemoglobin, or heme, an iron-containing protein that Brown's scientists synthesized by fermenting genetically engineered yeast. With ersatz chicken, fish, and pork products on the way, Brown hopes that by 2035 he'll have helped remove animals from the food chain. How? "By coming up with a technology that does a better job of delivering what consumers want," he says. "The market will take care of the rest." —Tim Neville
---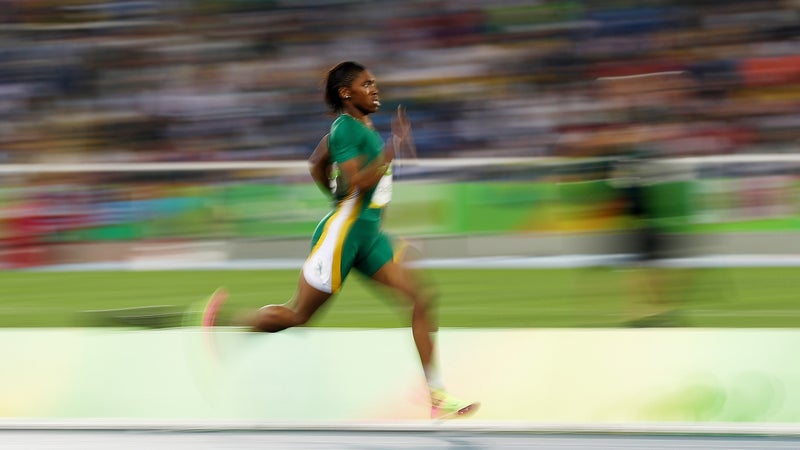 Caster Semenya
Runner Standing Her Ground on Inclusion
For most of her career, Caster Semenya, 28, has had to convince people that she has the right to compete with other female athletes. 
In 2009, following her 800-meter world-championship win, the International Association of Athletics Federations, the governing body for track and field, subjected Semenya to a sex-verification test. The IAAF never released the results, but it cleared Semenya to return to competition in 2010. In the following years, she won two Olympic gold medals in the 800, and was undefeated at that distance from 2016 onward. 
In 2018, the IAAF created a new policy that would affect athletes with "differences of sexual development" and naturally occurring but unusually high levels of testosterone for women. The rule applied to Semenya. Based on the notion that high testosterone levels in women give them an unfair advantage, the IAAF mandated that athletes competing in events including the women's 400, 800, and 1,500 meters must sustain a level at or below five nanomoles per liter for at least six months, even if it means taking hormones to do so. Semenya fought the decision. "I am a woman and I am a world-class athlete. The IAAF will not drug me or stop me from being who I am," she said in a statement in May. Many in the medical community backed her, saying that the IAAF's decision was based on flawed research. Some reasoned that testosterone levels have little effect on athletic performance, or no more than other naturally occurring biological advantages such as height, body composition, and response to training.
But in July, the Swiss Supreme Court (the Court of Arbitration for Sport is based in Lausanne) upheld the IAAF's decision, barring Semenya from competing in the world championships and, effectively, any shorter-distance races. As other governing bodies and sporting institutions create and clarify their policies, the court decision was seen by some as a blow to any athlete who doesn't fit into traditionally defined categories of sex.
For her part, Semenya made it clear she'd rather stand for what she believes in—even if it means sacrificing her career at its pinnacle. In September, she announced a professional soccer contract with a South African club, calling it "a new journey." —Gordy Megroz 
---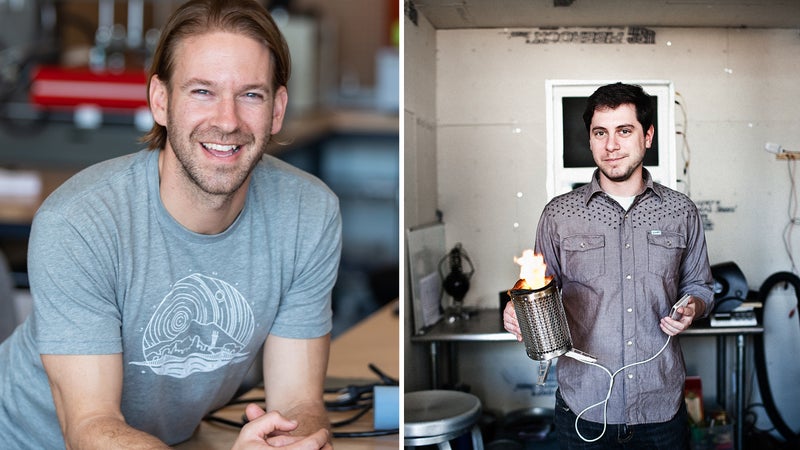 Peter Dering and Jonathan Cedar
Nonprofit Founders Cleaning Up Corporate Emissions
In 2017, Peak Design founder and CEO Peter Dering surveyed the mounds of fossil-fuel-based fabrics used to make his company's camera bags and realized how bad it was for the planet. Then he discovered something shocking: for a mere $60,000 of its $30 million in sales that year, the company could buy enough credits to negate every last bit of its carbon emissions from its supply chain, from raw-materials extraction to shipping. And for $200,000, he could retroactively offset the company's entire existence since it began in 2011.
"I thought, this is either B.S., or every company on the planet should be doing it," says Dering, 36. "And it isn't B.S."
Responsible companies have long sought to mitigate their carbon footprints by calculating emissions and then purchasing credits that help fund projects that reduce an equivalent amount of carbon. But the standard calculation mostly considers corporate travel and energy consumption, which is often just a fraction of the true amount. Dering teamed up with Jonathan Cedar, CEO of BioLite (maker of fuel-efficient cookstoves and portable lights), to push companies of all kinds to tackle the entirety of their global-warming filth. In February, they launched Climate Neutral, a nonprofit that helps brands calculate their "cradle to consumer" footprint, reduce it, and figure out how to offset the rest in a low-cost way. "We've created tools that make this as easy as using QuickBooks," says Cedar, 39. 
Eighteen companies signed up in August, including Allbirds, Avocado Mattress, and Kleen Kanteen, and that number is likely to triple by the end of the year. By the end of 2021, Climate Neutral hopes to have 700 brands contributing more than $260 billion to offset 131 million tons of carbon—a full 2 percent of U.S. emissions. Consumers can look for Climate Neutral certification on member companies' goods and services to support companies that are taking emissions reduction seriously. 
Dering and Cedar still want more: a policy shift. "How big of a collection of brands do we need for governments to say this is what responsible business looks like and it doesn't ruin the economy?" Cedar says. "That's the tipping point." —T.N.
---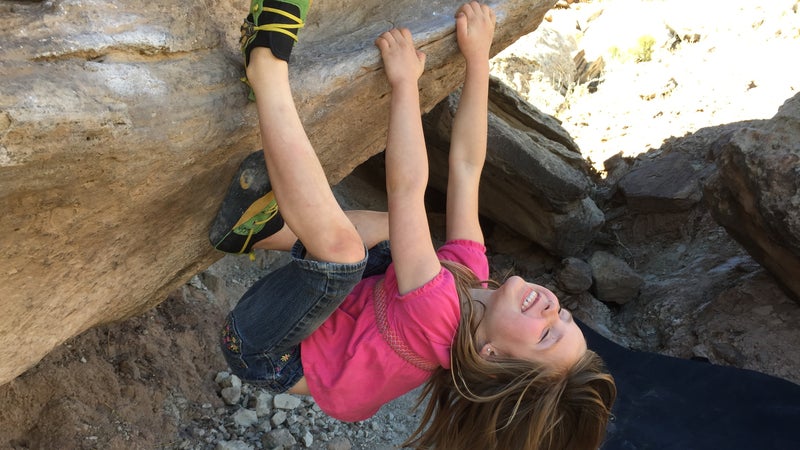 Selah Schneiter
Youngest Person to Climb the Nose
In June, Schneiter, a ten-year-old from Glenwood Springs, Colorado, climbed the Nose, the iconic 31-pitch route up El Capitan in Yosemite. She completed it in five days—most do it in three or four—with her dad, Mike Schneiter, and a family friend. She shared her account of the trip with Outside.
My dad wanted to do a shorter route. But I wanted to do the Nose. It's a classic. It stands out. To prepare, I had to learn some new skills. We did a practice night on a portaledge in Colorado. People ask, "What if you fall off in the middle of the night?" I say, "Well, you're still tied in."
That morning I ate vanilla-blueberry granola with whipping cream. As we were hiking to the base of El Cap, I was scared I might not get to the top. But mainly I was excited. 
I've been climbing since I was a toddler. Climbing has always been something we do as a family. I thought I might be one of the youngest girls to climb El Cap, but that's not why I was doing it. I was doing El Cap because I climb and it was one of my goals.
I never wanted to quit, but I definitely had some moments where I was like, "Dad, I know it's only noon, but can we stop for the day?" I would whistle when I was nervous. I kept thinking, When I'm done, we get to eat pizza.
I was happy, but sad it was over. My dad made a point: I can climb El Cap again, but I can only do it for the first time once.
I'm in fifth grade. When people at school ask what I did over the summer, I don't like to brag, but I also don't want to not share, because climbing the Nose is cool. I'm trying to inspire other girls to climb and be active. —As told to Megan Michelson
---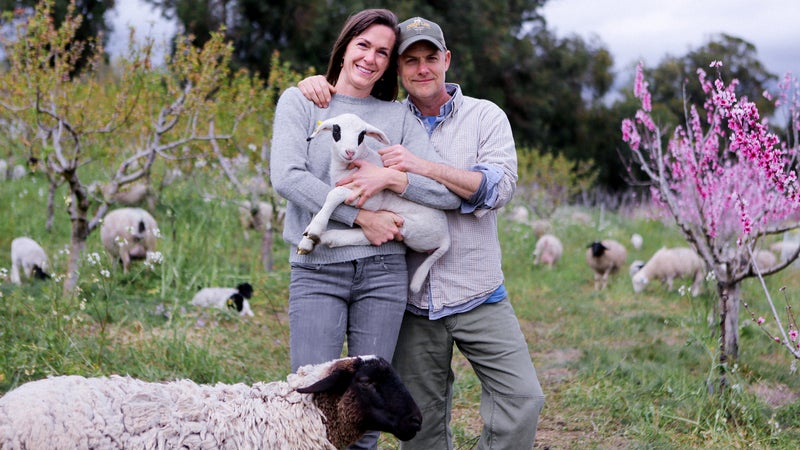 John and Molly Chester
Alt-Farming's Most Famous Couple
The Chesters had no clue what they were getting into when they bought 214 acres of dried-up farmland north of Los Angeles in 2011. At the time, John was a burnt-out Hollywood filmmaker and Molly was a private chef. After Molly couldn't find the type of nutrient-rich produce she was looking for—and they were kicked out of their Santa Monica apartment because of their barking dog—they decided to try farming. "It was pretty much as naive as that," John says. "What we hadn't anticipated is that turning the engine of an ecosystem back on is like opening Pandora's box. You're inviting nature back in." The Chesters focused on an old-fashioned regenerative style of farming, introducing a wide variety of crops and animals to reinvigorate the soil.
John sold all but one camera when he left the film industry. He used it to capture close-up shots of the farm coming to life. "I felt like I was seeing things that had never been photographed," he says. Five years in, he decided to hire a crew and make a feature film starring himself and Molly, a pregnant pig named Emma, and a chicken-killing coyote as a villain. 
The eight-year transformation of Apricot Lane Farms is captured in the visually stunning, at times surprisingly intense documentary The Biggest Little Farm. The sleeper hit was a Sundance favorite, won best of festival at the Boulder International Film Festival, and hit theaters nationwide in May 2019. It took in more than $4 million at the box office, but more important, it reminded us that the food on our plate comes from somewhere, and the dirt it stems from has a story of its own. —M.M.
---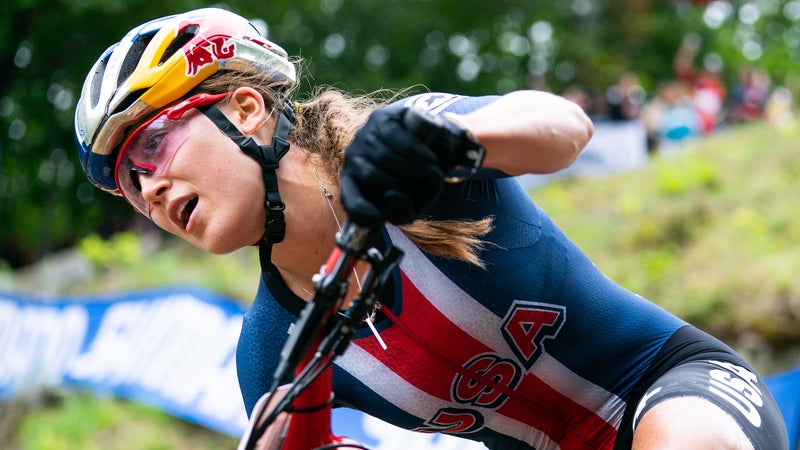 Kate Courtney
Mountain-Bike Racer Bringing the Wins—and the Fun—Back to the U.S.
Kate Courtney can barely keep up with her Instagram. She has more than 300,000 followers (@kateplusfate), and the din of notifications can feel overwhelming. But she keeps an eagle eye out for one type of post. "I try really hard to message back all the NICA kids," she says, referring to the National Interscholastic Cycling Association, which organizes middle and high school mountain-bike races across the country (Courtney is a proud NICA alum).
It's not enough just to be fast anymore. Pro athletes are expected to be Very Online. Some polish their profiles to a high shine; Courtney rides her own line. There are the obligatory golden-hour shots, but her Insta also has quirky strength-training videos and footage of total yard sales—like her endoing on a training ride this spring. Pop over to YouTube and you can see her rap 50 Cent's "P.I.M.P." Even on her blog, she keeps her eyes off her navel and on the true prize: finding great tacos.
The 24-year-old is impossible not to like. It helps that she's one of the fastest mountain-bike racers in the world. Last fall, during her debut year in the elite field, Courtney became the first American in 17 years to win the UCI cross-country world championship. A year later, in September, she won the overall world title, accumulating the most points in a season that also included three race wins.
Her personal magnetism and success are reviving interest in American cross-country racing and drawing new fans to the sport. And they're getting one hell of a show. Her two titles set a high bar for other U.S. pros, and they're rising to it. "Thank you for showing us what's possible," fellow American racer Chloe Woodruff wrote to Courtney on Instagram. At press time, the U.S. women's team was ranked second in the world and poised for a shot at the maximum allotment of three 2020 Olympic slots.
Courtney has already clinched one of those tickets to Tokyo. Before then, there's plenty for fans to look forward to: she plans to document her entire journey to the starting line—bruises, tacos, face plants, and all. —AC Shilton
---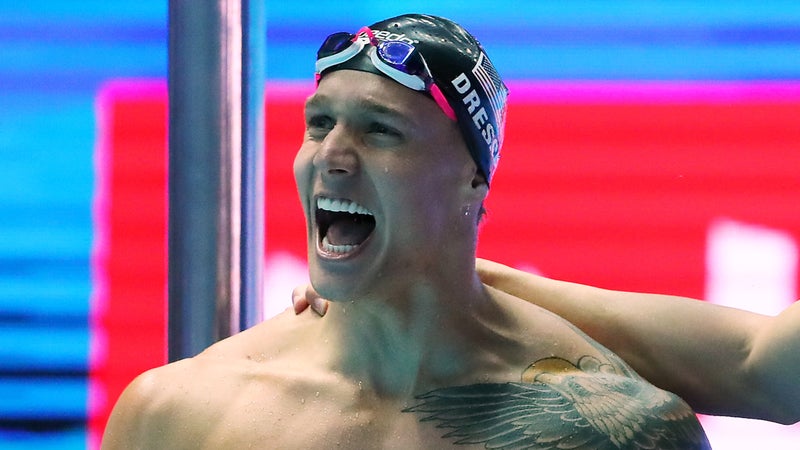 Caeleb Dressel
Your Reason to Care About Swimming in 2020
You might not know his name yet, but 23-year-old Caeleb Dressel is taking swimming by storm—and breaking Michael Phelps's records. In July, Dressel won eight medals at the World Championships (six of them gold) in Gwangju, South Korea, eclipsing the seven-medal record set by Phelps at the Shanghai worlds in 2011. Here's what it took to make history. —G.M.
49.5: Dressel's time in the 100-meter butterfly semifinal, which outdid Phelps's ten-year-old world record by 0.32 seconds.
0: Individual gold medals won by other American men at this year's World Championships.
21: Heats Dressel swam on his way to eight medals.
6: Number of drug tests Dressel estimates he underwent at the World Championships.
5: Records set by Dressel in South Korea, the most held by any swimmer at a World Championship meet. (The previous was four records at a single worlds meet.)
9: Wins Dressel will need at the 2020 Games in Tokyo to break Phelps's records of gold medals won and total medals won in a single Olympics.
50/25/25: The percentage of Dressel's meal plate that he targets for carbs, protein, and veggies and fruits, respectively. "I don't count calories, I eat until I'm full. That is my body's way of telling me how much fuel I need," he says.
3: Times Dressel has read the book Zen in the Martial Arts, by Joe Hyams. "I read it in high school before the junior worlds and in 2017 before the World Championships [in Budapest, where he won seven golden medals]. I read it again before the World Championships in 2019. So I need to start keeping that a tradition," he told NBC Sports in August.
3: Animals Dressel has tattooed on his body—a bear (his favorite animal), an eagle, and a gator (he's from Florida). 
---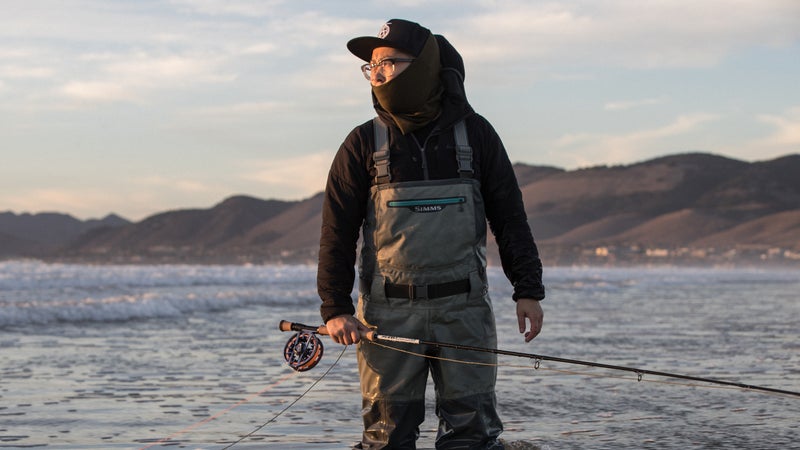 Tracy Nguyen-Chung
Activist Bringing Diversity to Our Rivers
A few summers ago, Tracy Nguyen-Chung walked into a fly shop to buy some strike indicators and walked out with an idea that could change an industry. Since the age of six, Nguyen-Chung had been prowling rivers for trout and, as she got older, salmon. But as a short, queer Asian woman, the filmmaker and publicist from L.A. wasn't terribly surprised that day when a sales clerk offered her—but not her male friend—a free 101 class. She declined, but the clerk doubled down: "It's always good to brush up." 
It was that sort of presumptuous encounter that led Nguyen-Chung, now 34, to send up a "bat signal" to find other fish-crazed or even just curious minorities who might feel uncomfortable wading into a space long ruled by tweedy white guys. "I wondered how many more people like me might be out there," she says.
A lot, it turned out. Since Nguyen-Chung founded Brown Folks Fishing in February 2018, the group has swelled to over 4,000 online followers (@brownfolksfishing) and deployed 18 ambassadors. It connects people of color through free events, many of which offer opportunities to fish (and all of which include food). Together with fly-fishing brand Orvis and other industry leaders, Nguyen-Chung is also creating a pledge program, complete with education materials, for fly shops and guides that want to be more inclusive.
As the daughter of Vietnam War refugees, Nguyen-Chung sees fishing as a way for her to relate with the stories of her father, who used to help his family make and sell fish sauce out of their catch from the rivers and sea around central Vietnam. Through that lens, she says, preserving the environment and fishing take on added meaning for people of color. "It comes down to our survival in a very different way." —T.N. 
---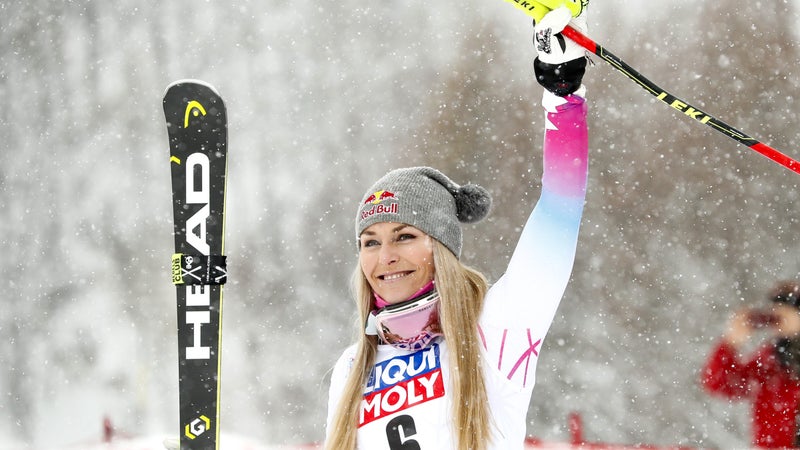 Lindsey Vonn
Skiing's G.O.A.T. 
Lindsey Vonn never wanted to be the best female skier of all time, a title she locked up with her 82 career World Cup wins. She wanted to be the best period. And while she retired in February four victories short of all-time record holder Ingemar Stenmark's 86, the 35-year-old boasts wins in five downhill disciplines—a feat of versatility Stenmark never achieved. Throw in the grit she's displayed through one post-crash comeback after another (and the fact that heir apparent Mikaela Shiffrin is still 20 victories shy of Vonn's mark) and we're ready to say the world's greatest skier just left the building. Fight us. —Gloria Liu
---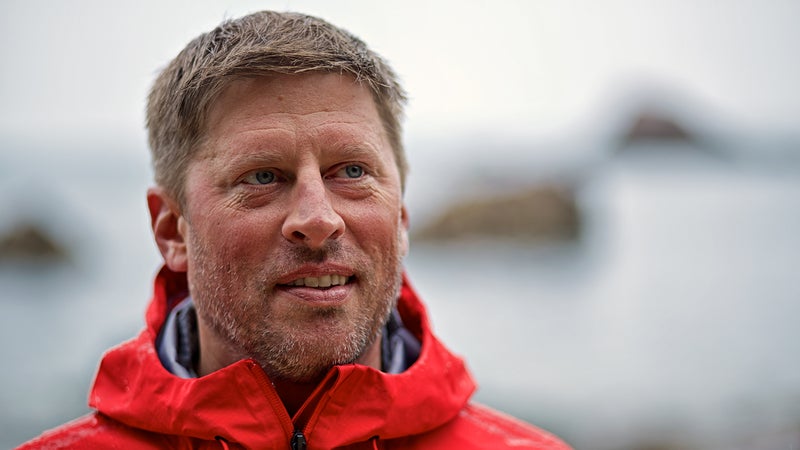 Shannon Stowell
The Travel-Industry Leader We Need
Last year, worldwide tourist arrivals reached 1.4 billion two years earlier than predicted. Meanwhile, overtourism wreaks havoc on popular destinations and carbon emissions from air travel grows faster than expected. That puts Shannon Stowell, 51, CEO of the Adventure Travel Trade Association, in a tough spot: How does he steer his niche of the industry toward sustainability without becoming a pariah? Stowell has put an increasing amount of what he calls "positive peer pressure" on his membership base—nearly 1,400 businesses, including tour operators and hotels—to minimize their impact on vulnerable places, wildlife, and people. Speaking at an annual ATTA summit in Italy last year, Stowell broached the topic of overtourism, saying, "We're consuming ourselves to seeming inevitable destruction." But he still believes change is possible. We asked him how. —Stephanie Pearson 
OUTSIDE: How should we define adventure travel today?
STOWELL: The intersection of nature, culture, and physical activity. Mainstream travelers think bungee jumping and ice climbing, but they don't take into consideration nonexploitative cultural interaction with local people, which is a huge element of adventure travel. 
What are some examples of what the ATTA does?
We just completed a program with the country of Jordan so they can train, certify, and regulate adventure guides. We're also giving technical advice to Airbnb on safety and sustainability. And we launched the Adventure Travel Conservation Fund, which supports projects that protect natural and cultural resources.
What's your solution to overtourism? 
The industry should stop using arrivals as a measure of success. Instead we should ask: How are the locals doing? How is the social fabric? How is the wildlife doing? Places that are good to live in are good to visit. I wouldn't mind seeing arrivals decline until we get it right. Also, traffic management. Peru is making a brilliant move to promote venues other than Machu Picchu. Adventure travel is an opportunity for destinations to start sending people off the beaten path. 
How can travelers see the world more responsibly? 
Longer trips fewer times per year is one solution. It helps people decompress on their vacations, interact more with locals, fly less. And people should buy carbon offsets. When my wife and I drove from Washington to Colorado, we went online and researched how much to buy. I double-offset. Instead of just getting your carbon to zero, do quadruple if you can afford it.
---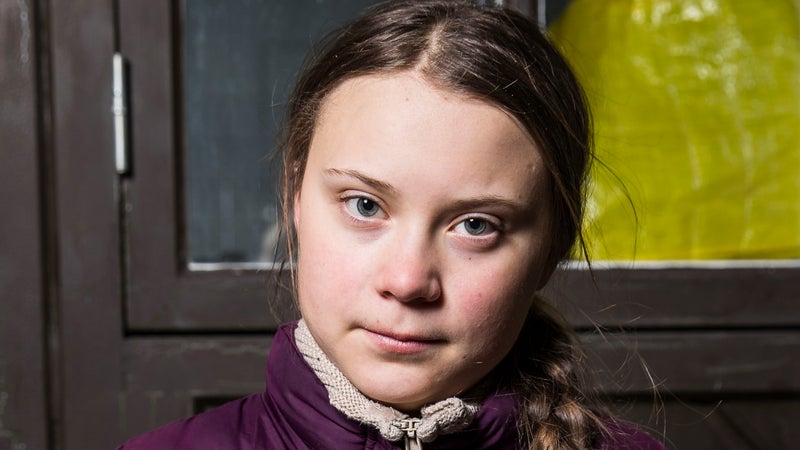 Greta Thunberg
Teen Climate-Change Action Figure
In August 2018, then 15-year-old Greta Thunberg began skipping school to protest outside Swedish parliament, demanding that her country reduce carbon emissions in accordance with the 2016 Paris Agreement. She kept at it every Friday for months thereafter, through rain, sleet, snow, and ice, attracting the interest of media and her peers. By March, two million students and adults in 135 countries were taking part in weekly strikes, dubbed #FridaysForFuture, earning Thunberg a nomination for the Nobel Peace Prize. By August, that number had escalated to 3.6 million protestors in 169 countries. In September, Thunberg arrived by sailboat at the UN Climate Action Summit in New York City, where she made a stirring speech to world leaders ("we'll be watching you") that made headlines.
"She's been able to speak with the appropriate bluntness and still have people listen, perhaps because of her age and perhaps because her bold action gives her a real moral authority," says Bill McKibben, author of The End of Nature and leader of environmental-advocacy group 350.org. "There are thousands of other Gretas out there now, young people who are engaged, doing great work."
Thunberg attributes her single-minded devotion to her cause to her Asperger's syndrome. "I see the world in a different way, with a different perspective," she told a Norwegian talk-show host in January. "I see things very much as black and white. Most people say nothing is black and white. But the climate question actually is. We have to stop emissions." —S.P. 
---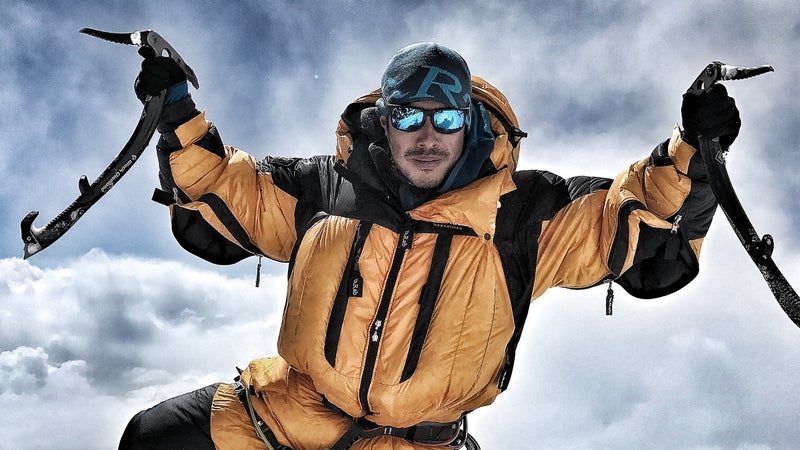 Nirmal Purja
Climber Bagging the World's Tallest Peaks in Record Time
On October 29, Nirmal "Nims" Purja stood on the summit of Tibet's Shishapangma and made history. It was the 14th and final of the world's 8,000-meter peaks he'd climbed in a little over six months, smashing the previous record of just under eight years.
Purja isn't the typical alpine record setter. He grew up in the lush lowlands of Nepal, not America or Europe, where most famous, well-funded mountaineers hail from. He only started climbing in 2012. His career instead has been in the military, first in the UK's elite, Nepali-only Gurkha regiment, then as a special-forces officer in the British Army. He left his position in 2018 to pursue what he calls Project Possible, scraping together his budget through GoFundMe and small sponsorships.
Though his use of bottled oxygen and a climbing team rankled some purists, Purja brushed off criticism, pointing out that his style allowed him to help stranded climbers. During Project Possible, he was supported by high-profile alpinists like Conrad Anker and Jimmy Chin, and by fans from the Indian subcontinent who wanted to see the record shattered by a local. Project Possible "is for Nepalese climbers," he says, "who have always been at the front of the 8,000ers but have never gotten the credit." —Philip Kiefer
Project Possible: A Timeline
Phase 1—Nepal
April 23: Nims summits Annapurna. One day later, he spearheads the rescue of a climber stranded on the mountain, providing him with oxygen. (The man later died in a hospital.)
May 12: Nims and his team ascend Dhaulagiri and immediately downclimb through the night to reach base camp, where a helicopter awaits to take them to Kanchenjunga, the next mountain.
May 15: On the way down from Kanchenjunga, Nims and his team come across a climber and a guide who are out of oxygen. Despite having barely slept in five days, the group help the pair down. They subsequently encounter a third stricken climber who was abandoned by his guide. They give the rescued men their oxygen, but two of the three climbers die on the way down when it runs out.
May 22–24: On his way up Mount Everest, Nims snaps a now iconic photo of dozens of climbers logjammed below the summit, which goes viral. Just ten hours later, he ascends Lhotse. Two days later, he stands atop nearby Makalu, setting a world record for fastest ascent of the trio.
Phase 2—Pakistan
July 3: Nims summits Nanga Parbat.
July 15–18: The team climbs Gasherbrum 1 and Gasherbrum 2.
July 21–24: Nims arrives at the base of K2. Weather has forced other climbers to turn back, but his team opens a route and makes the summit three days later.
July 26: Two days after summiting K2, the team climbs Broad Peak—their eleventh 8,000er in just over three months.
Phase 3—Tibet and Nepal
September 23–27: Nims summits Cho Oyu, then Manaslu. Afterward, because Shishapangma is closed for the season, he appeals the Chinese government for access, even rallying his Instagram followers to send e-mails, too: "I think if we all go as a collective force, it may help."
October 29: After receiving a special permit from China, Nims stands on top of Shishapangma, completing his Project Possible in six months and seven days.