How Not to Get Lost—and Tips for Finding Your Way Back
The gear and the skills you need to get home safely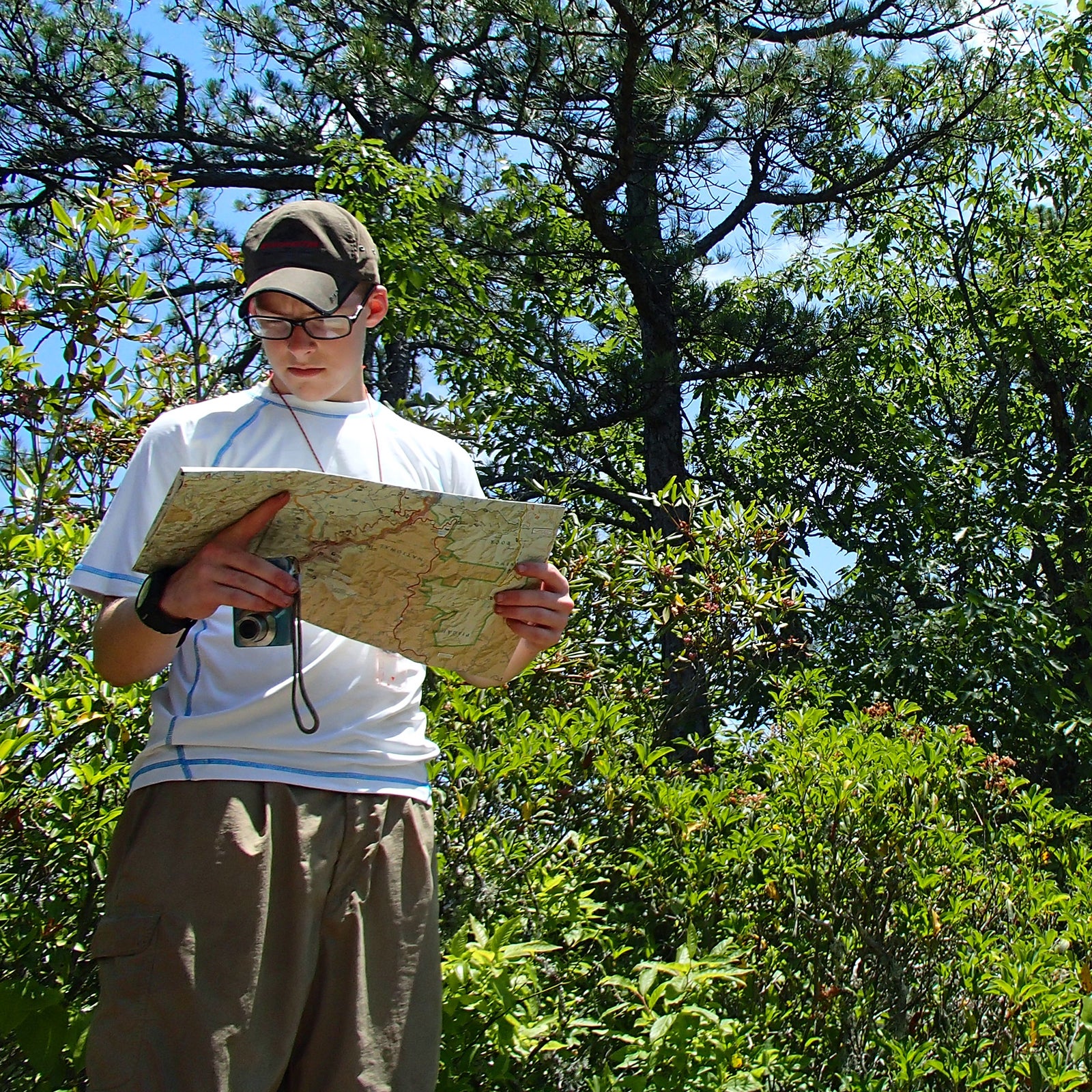 Courtesy Outward Bound(Photo)
Heading out the door? Read this article on the new Outside+ app available now on iOS devices for members! Download the app.
In May 2019, yoga teacher and physical therapist Amanda Eller was lost for 17 days in the dense inland forests of Maui after a three-mile hike turned into a harrowing ordeal. She set out on foot without a cell phone, food, or water, as she only planned to be out for a short jaunt. After venturing off the trail, she wasn't able to find her way back. She suffered from severe sunburn, leg injuries, and the loss of her shoes but survived by eating berries, drinking stream water, and sleeping among leaves. After more than two weeks, a rescue helicopter spotted her atop a waterfall. What should you do if you find yourself, like Eller, lost in the woods, with no trail in sight? We called up a few experts for their advice.
Before You Go
Obviously, most people don't plan on getting lost. But there are a few steps you can take before heading out on an adventure that may help you in case you lose your way.
"Before a trip, it's best to let someone responsible know—or leave a note about—where you are going, who you are going with, and when you plan to get back," says Devin Hiemstra, a longtime volunteer with Northern California's Tahoe Nordic Search and Rescue. "It helps us search the right area at the right time. On long trips, I even include how much equipment I have and how long I can be out in case things go bad." Hiemstra added that securing a wilderness permit (when applicable) or leaving your route and trip duration in a trail register or your vehicle can also help.
Knowing how to use a map and compass could be critical if your phone or GPS device runs out of charge, and it's best to learn before you hit the trail. "The most important thing to know about your compass is that it's not magic. A compass can't tell you which way to go if you don't know which way you want to go. It can't locate you if you get lost. But it can help," says Clare Durand, president of Orienteering USA, the governing body for the sport in this country. "You can use the combination of map and compass to make sure the trail is going in the right direction. If there's not a trail, you might be able to see from reading the contour lines that you're going up a hill onto a ridge that's running north to south, and you can get on that hill."
For a crash course in navigation, check your local REI for map- and compass-reading workshops, or sign up for weekend-long navigation-skills classes in the southern Utah desert with Get in the Wild ($295). If you can't make it in person, Backpacker magazine hosts a seven-part online course on backcountry navigation ($149) that teaches you how to orient a map, use a compass, plan a route, and respond if you get lost.
What to Bring
You don't always need to tote an arsenal of GPS devices and emergency-survival tools every time you go into the woods. But if you're heading into an area you don't know, or you're planning a longer-distance adventure, you may want to pack for just-in-case situations, like losing your way.
For starters, bring your cell phone and carry enough water and food to last longer than you think you'll be out there. You may want to pack extra layers—we like the Mountain Hardwear Ghost Whisperer/2 Down Hoody ($325), since it's warm and packs down small—and a strong headlamp, like the rechargeable Petzl Actik Core ($70).
A GPS device like the Garmin inReach Explorer+ ($450) can be a lifesaver. It includes preloaded topo maps, a built-in digital compass, and global satellite messaging for sending out SOS messages, even in zones without cell service.
Even if you have a GPS device, the batteries could die or you could lose the gadget, which is why you should learn how to navigate the old-fashioned way. "Find a compass with a clear baseplate, so you can see through it," says Durand. "That makes it easy to hold it onto the map, and you don't need any fancy sighting instruments." Suunto's A10 SH Compass ($25) has a standard design that's easy to use—pair it with a paper map like those usually available at your local outdoor store. The USGS has maps of the United States available online, and sites like AllTrails allow you to print or save topographic maps to your phone.
A well-stocked first aid kit is always a smart idea. "Flares and signal mirrors are good if someone is looking and in a position to see it," says Hiemstra. "A mirror is small and easy to carry, and a flare can be a great way to start a fire for warmth." Coghlan's Sight-Grid Signal Mirror ($13) is wallet size and can be seen up to 25 miles away, and West Marine's White Handheld Solas Flare ($40) is designed for boaters, but it works for lost hikers, too. An emergency whistle, like JetScream's floating model ($8), can also help rescuers locate you or let those nearby know you're in distress.
If You Get Lost
If all else fails and you're really lost, stop and settle yourself. "Don't panic. Breathe. Take a snack or water break," says Kenja Griffin, a California-based Outward Bound instructor of 20 years. "Use your map to figure out your handrails—what features are around you. Maybe you'll see that the trail should be here on the map, say, on the north side of this ridge, and you should be going there."
Griffin suggests walking a big circle around your immediate area. "Be aware of your surroundings. Be present," Griffin says. "If you're walking on trails, pay attention to where the trail goes. It can be easy to get off course if you're walking on granite and the trail disappears. Look for clues of impact by other people, like footprints or trail markers."
If these attempts fail, calling 911 is the best way to initiate a search and rescue. "Most SAR teams are run through the county sheriff, and calling 911 is the most efficient way to start the process, plus their location services are really helpful," says Hiemstra. "People can have mixed results with cell-phone pings, but if they can drop a pin on a map and send that in a text, it's usually really accurate."
After calling or sending a pin, stay aware of your phone's battery power, and do your best to conserve it. Keep your phone in a warm, interior pocket if it's getting cold, and turn off Wi-Fi and Bluetooth, which can sap energy faster.
"Whenever someone is lost and calls for help, the best thing to do is to stay where you are," says Hiemstra. "We always think we can trace our footprints or get to a better spot, but often we end up getting ourselves more lost or to a worse spot to be found." He recommends staying put, keeping warm and dry, and making yourself as visible as possible. If there's a nearby obviously visible spot, like an open meadow, you can go there to be more visible to a helicopter.
Want to learn more about using a map in the wilderness? Check out our Backcountry Navigation online course on Outside Learn, where Outside+ members get full access to our library of more than 50 courses on adventure, sports, health, and nutrition.
Lead Photo: Courtesy Outward Bound
Trending on Outside Online