How to Pull Off Your First Virtual Race
A socially distant competition can be just the right amount of motivation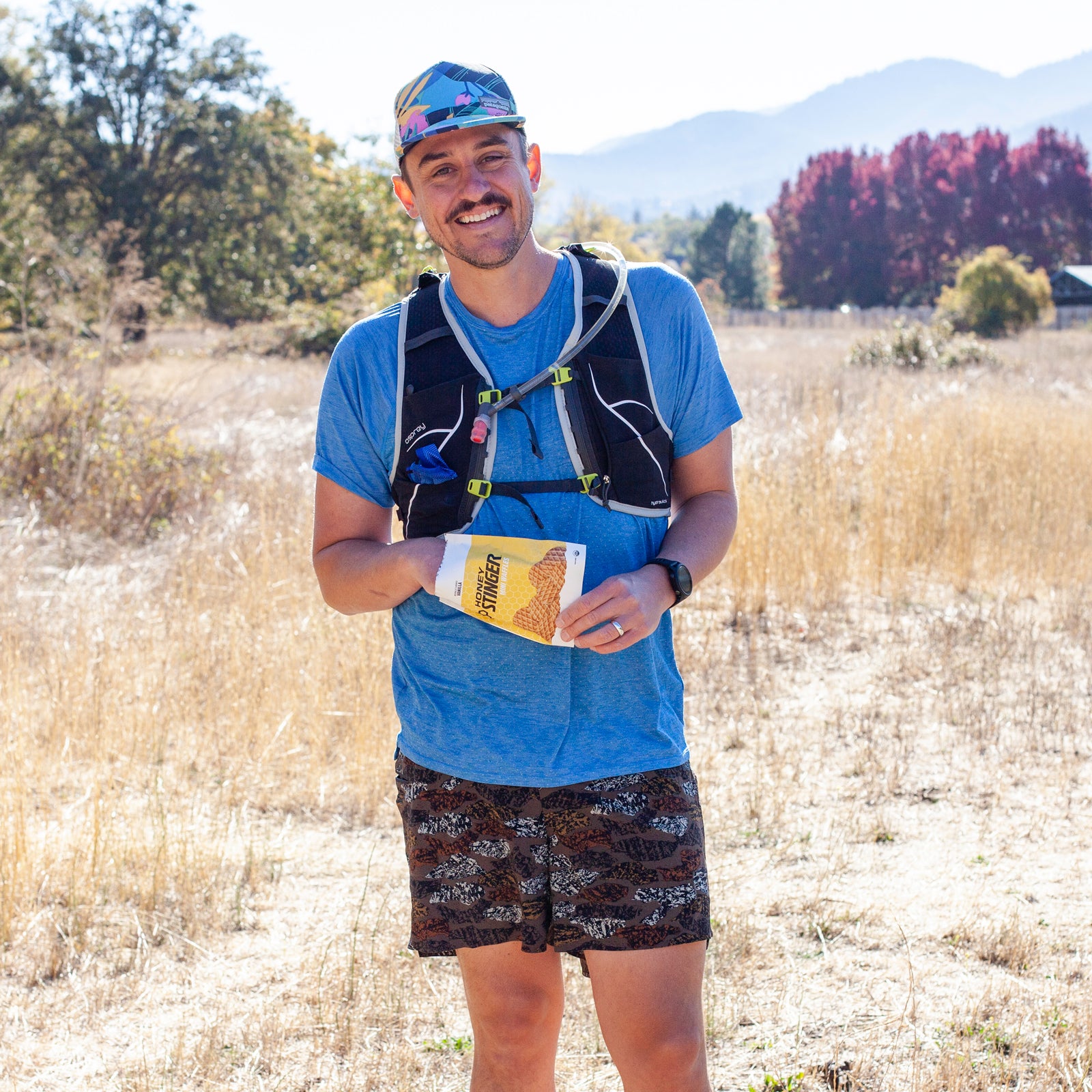 Heading out the door? Read this article on the new Outside+ app available now on iOS devices for members! Download the app.
Of all of the sacrifices we've made for this pandemic, not running races this year feels pretty insignificant. If you're like me, though, and find that your fitness falls dramatically off the rails when river levels drop and there's no snow in the mountains, subbing in a virtual challenge for a marathon can be a good way to make sure your legs are ready for ski season. I took part in one this summer, and it not only kept me in shape but was also damn. My advice? Wait until in-person races resume to chase that PR. This year has been hard enough—slow down and have a good time with your event. Here are some general tips and gear suggestions to help you make the most out of yours.
Pick the Right Objective
Choose something difficult but manageable, with the potential to change up the way you approach your runs. I decided to take on the Leadville 100,000 FT Elevation Gain Challenge as a two-person team with my Outside editor, Will Taylor. The goal was to run 100,000 vertical feet over the course of ten weeks, which meant we were both committed to climbing 50,000 feet. Five thousand vertical feet of running per week each felt like enough of a challenge to keep us committed but not so much that we were overwhelmed. And measuring runs by elevation gain rather than miles or speed changed the way we looked at our local trails.
I suggest doing a virtual team-based challenge because it makes the otherwise solitary task fun and communal. It also helps with motivation. My partner is a good friend of mine—but he's also my boss. The mixture of camaraderie and fear of letting him down kept me on track.
Track It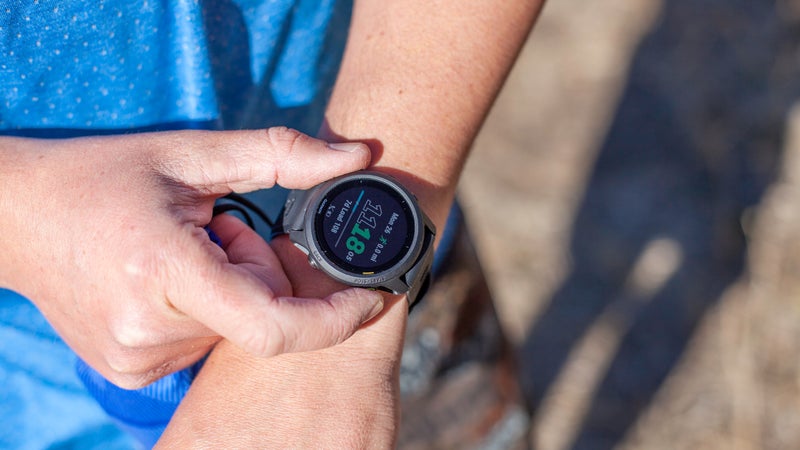 Monitoring your progress with any GPS device is critical for virtual races. While your smartphone and Strava will definitely do the trick, it's very nice to have a reliable watch that can give you real-time updates during your runs. Nearly all of these types of watches can be set up to automatically post to a site like Strava, so you can keep track of your progress. I've tested half a dozen GPS watches, and my current favorite is the Garmin Forerunner 745 ($500), because it's easy to use and has a low-profile fit. It's the smallest GPS watch I've tested that has all the metrics I need—including heart rate, route help, and speed—with a modest bezel size that I didn't mind wearing all day. (Other watches were so big that I'd wear them during a run and take them off immediately after because they were so clunky.) The Forerunner 745's battery life is too short for my longest adventures, but for most daily runs and anything under four hours, it served me well.
---
Eat the Good Stuff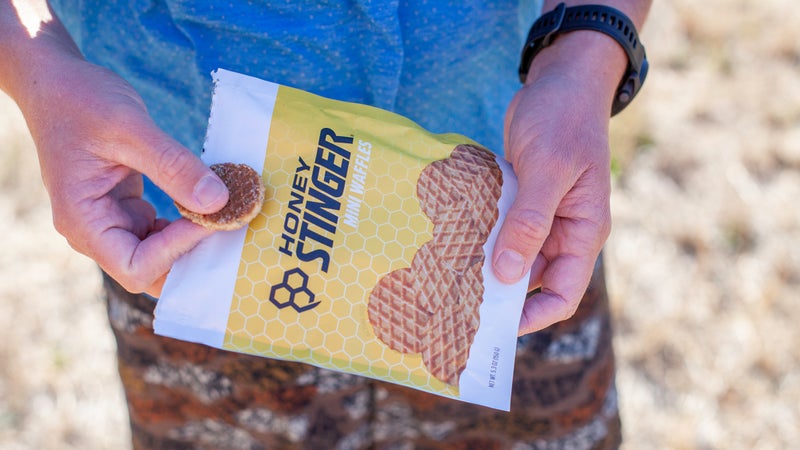 Due to my problematic stomach, I'm extremely conservative with the calories I consume during races, out of fear of public displays of gastric distress. By their nature, virtual races mean encountering very few people, which meant I could be a little looser with my typically strict calorie plan. I suggest you lean toward foods that feel like a treat rather than a performance enhancer, because you don't have to push yourself as hard for a virtual goal, and you might as well enjoy yourself. I fell in love with Honey Stinger Mini waffles on my long runs this summer. They were so delicious, in fact, that my family consumed them as a dessert, too. I'd fall apart if they were all I was planning to eat while redlining through a marathon, but they were such a pleasure during my biggest climbs throughout my summer challenge. I even ate pizza during some runs.
---
Go Big on Hydration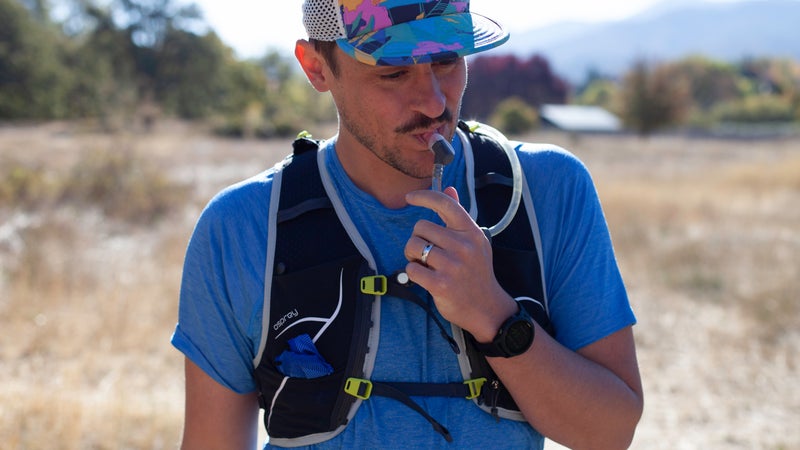 I usually preach prudence about how much water to carry while running: it can be annoying to run with more than you need. But a virtual challenge is the rare time that I'd suggest going big—bring a handheld bottle if you normally bring nothing, and a vest if you were planning on a handheld. The lack of aid stations means personal-hydration accountability is crucial. I fell in love with the Osprey Duro 1.5 ($90) after lugging it 5,829 feet—twice—to the top of my local ski resort, Oregon's Mount Ashland, to play catch-up during our challenge. The highly adjustable chest strap allowed me to dial in the fit to a point where the vest went largely unnoticed, it carried plenty of liquids, and the stash pocket in the far back kept my phone off my sweaty body.
---
Wear Comfortable Shoes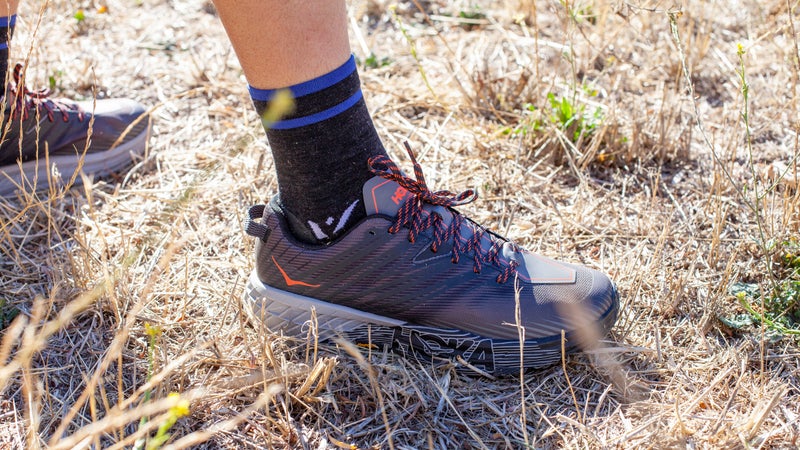 I've been a proponent of maximal extra-cushioned running shoes for years. There's no better time than now to give yourself the gift of additional support then when running against digital opponents during a pandemic. Again, save the PRs for in-person races, and go big on comfort. Don't worry, no one's looking. It's pretty tough to beat Hoka in this arena. I still use and love the Challenger ATR5 ($130) as my go-to trail runner. I've also put a few miles on the Speedgoat 4 ($145, pictured), and while I don't have the same relationship with it as I do with the ATR5, I'm really happy with this shoe's balance of cushioning and trail performance.
---
Lube Up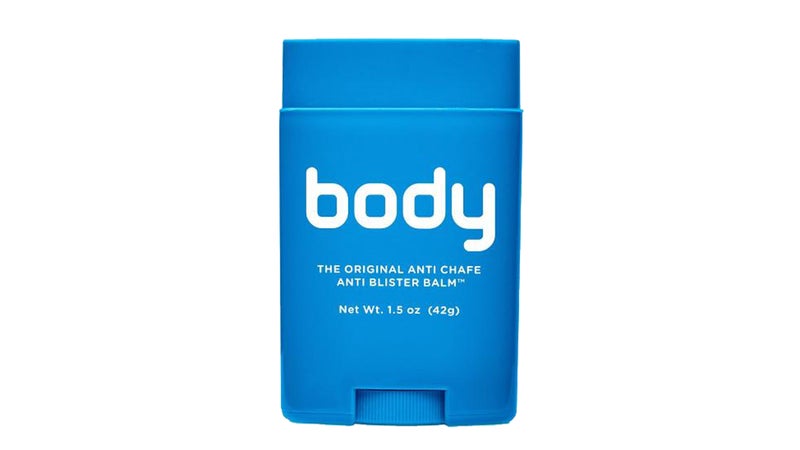 Don't skimp on lubrication just because no one can see your bloody nipples at the nonexistent finish line. Be kind to yourself and really slather up before those long efforts. For price point and efficacy, my personal preference is Body Glide ($10).
---
Wear the Flair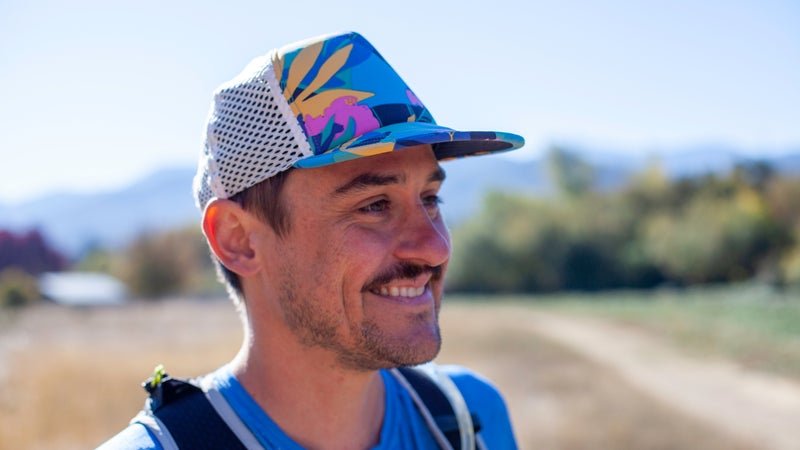 A highlight of my virtual challenge happened when I came upon an older runner on his own—he was participating in the Mount Ashland Hillclimb—who was decked out in all of his race flair, including a past year's event shirt and bouncy alien antennae. It was one part "We're in this together" and one part "Screw you, COVID, I'm still going to have my race-day fun." It completely amped me up to run. Since I don't own antennae, and am too much of a pragmatist for regular costume wearing, I rocked this Floral Duckbill Hat ($35) from Patagonia, along with my new-dad mustache, to remind myself not to take myself or my endeavor too seriously.
---
Bring Your Mask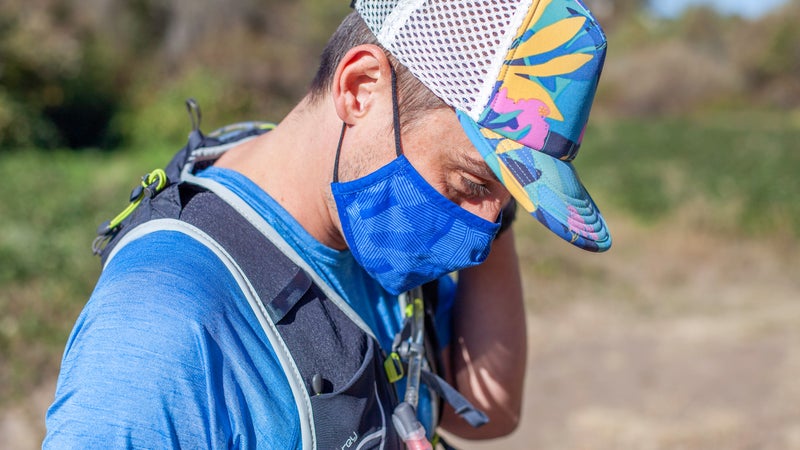 It's easy to forget that we're in the midst of a global pandemic when chasing virtual dreams on uncrowded trails, but don't forget to bring a mask to make encounters with others safer. In adherence with my local regulations, I don't wear one unless I'm crossing paths with someone, but I always have it on me and ready to go. My mask of choice is frankly whatever's clean when I head out the door, but I do really like the fit and packability of this one from Boco ($12).
Lead Photo: Sarah Jackson