The Gear I Used for a Hut-to-Hut Trail-Running Trip in Switzerland
When you're covering 145 miles through the Alps, every gram counts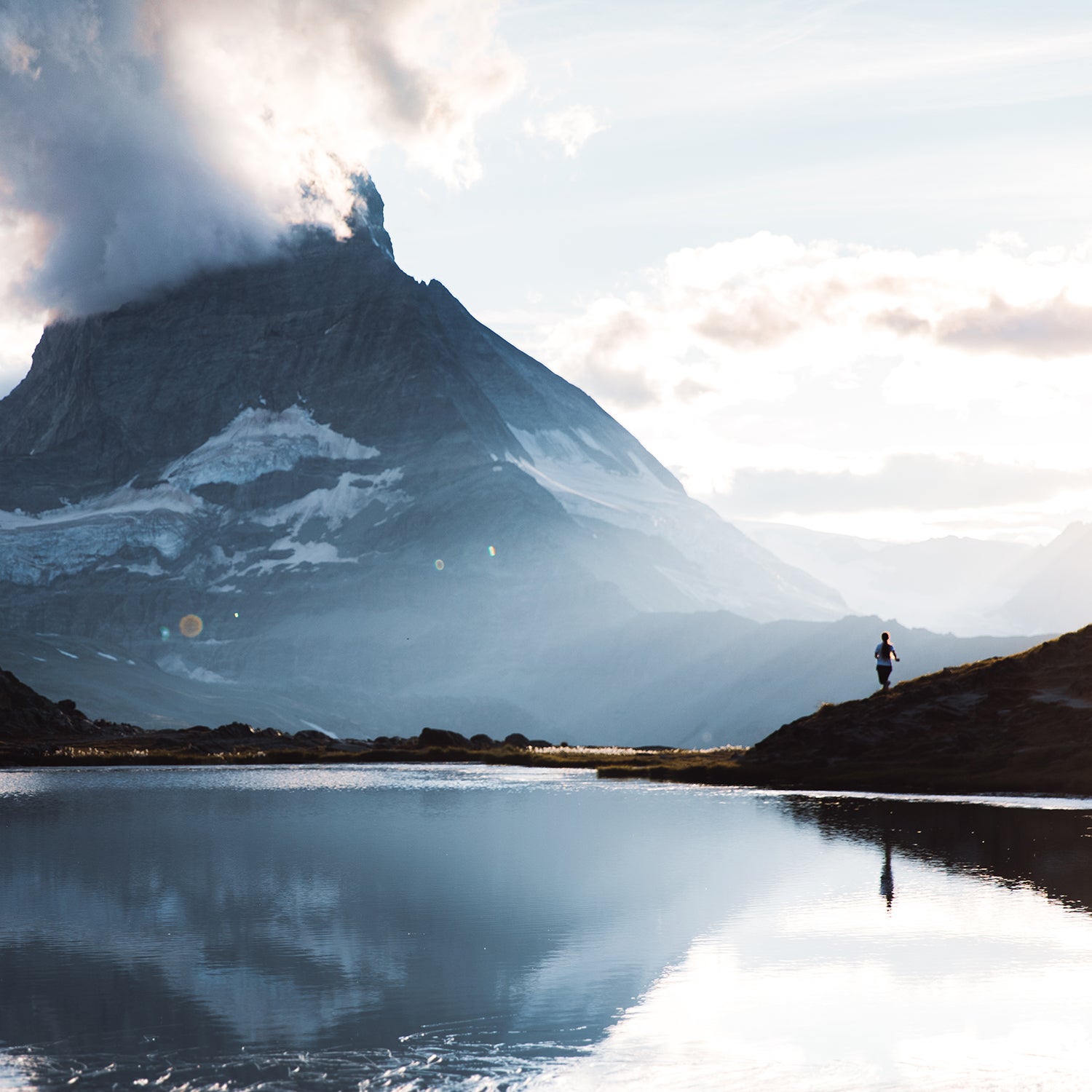 Heading out the door? Read this article on the new Outside+ app available now on iOS devices for members! Download the app.
What do you carry when running for nine days and 145 miles through the Swiss Alps? As little as possible, friends and I learned last September while tackling the Via Valais route from Verbier to Zermatt. Athletes instead lean hard on the excellent Swiss hut system, and the occasional valley hotel, for most food and lodging—which frees them to run with packs that weigh nine pounds or less, not counting water. These are still big days in big mountains, though—you need to be prepared. Here are some of the must-haves that made our days of up and down (and up again) a little easier.
Osprey Duro 15 and Women's Dyna 15 Running Vests ($140)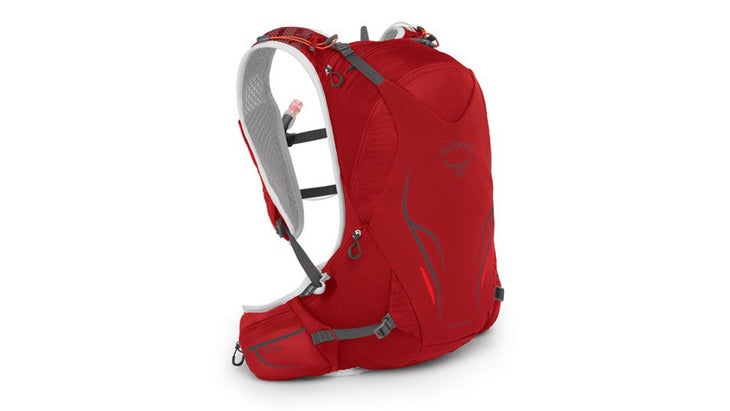 A truism: Almost no running pack carries well when it's stuffed with nearly 10 pounds of gear. These offerings from Osprey are standout exceptions, thanks to a robust waist belt that keeps them snug to your body when fully loaded. The brand's packs are always a bit over-engineered, and heavier (the Duro tips the scales at 1.2 pounds), but these are still the packs to take.
---
Black Diamond Distance Z Carbon Running Poles ($150)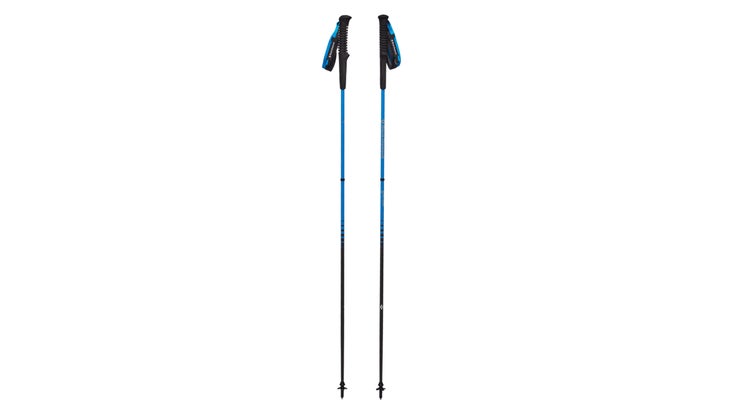 I used to think poles were stupid for running and trekking. "I'll buy running poles the day I get my AARP card," I'd mutter. Then I went to the Alps and got wise. They saved our asses (and calves) on 4,000-foot ascents in the tilted Old Country. At about seven per pair, the carbon Distance Z poles were so light, I often just collapsed 'em to the length of a baton and ran with them to avoid 'em rep in my hands.
---
Suunto 9 Peak Watch (from $569)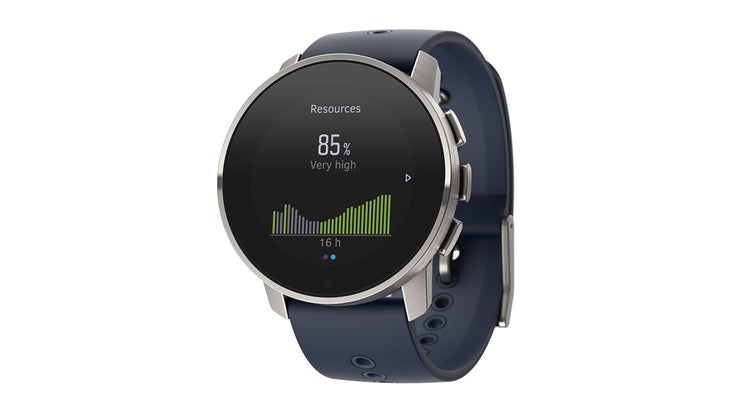 Suunto's 9 Peak seems to have it all—wrist heart rate, barometer, blood-oxygen sensor, over-the-air software updates, a longer-lasting battery—and in a svelte package that's more than one-third smaller than its tank-like predecessors. The Peak really shone, though, when we were on the move: Before departing, I downloaded our nine-day running route into the watch. Each day the Peak led us, turn by turn, to our destination. Only at rare, weird junctions did we pull out a smartphone to double-check directions.
---
Katadyn BeFree 1.0L Filter ($45)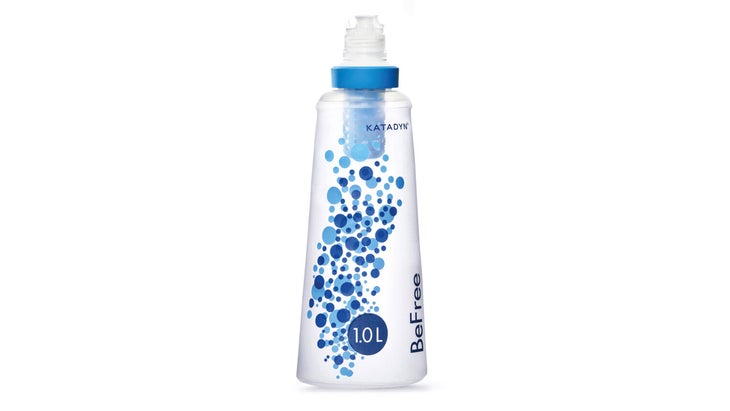 Knowing we'd encounter streams and lakes frequently, we ditched the mess and heft of big bladders for the Katadyn BeFree (2.3 ounces) which has revolutionized on-the-go hydration for runners. Just squeeze the flask and water is forced through the built-in filter. Carrying a filter meant almost never having to pay $9 for a bottle of mineral water at the high huts. We also carried a second soft flask from Nathan ($20) for longer stretches in between water sources.
---
Trail Butter ($2)
I can't eat the slimy, processed goo that's billed as running food anymore. My body wants real food—and I'll bet yours does, too. Our crew fell in love with Trail Butter, packets of nut butter spiced with flavors like chai, coffee, and dark chocolate, or maple syrup and sea salt. We ate it plain, or smeared it on thick bread in the mornings at the hut. That said, I still brought along some Gu Salted Watermelon Energy Chews ($2), which taste like candy.
---
Rab Phantom Jacket ($200) and Outdoor Research Helium Rain Pants ($119)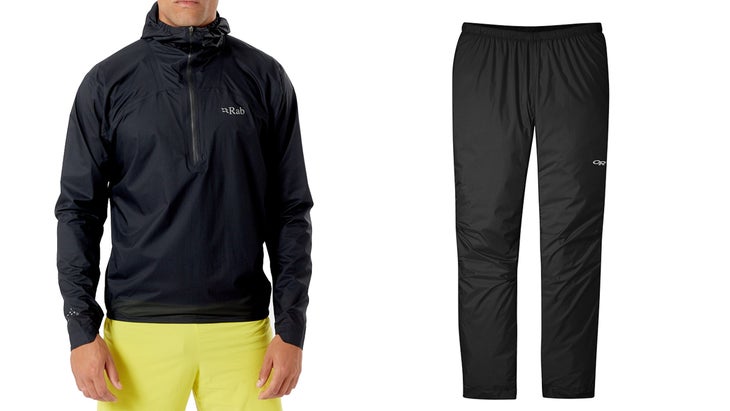 Weight decisions haunt every clothing choice on a trip like this. At three ounces, the waterproof Phantom was indeed a ghost, able to vanish into my pack until I needed it. Ditto the 6.7 ounce Helium Pants, which use a 2.5-layer fabric like the Phantom does. Would I want to move for seven hours in an alpine gully washer in this outfit? Not my first choice. But this duo was an ideal compromise on the Via Valais, keeping me dry during passing storms while weighing only about half a pound.
---
Patagonia Airshed Pro Pullover Jacket ($129)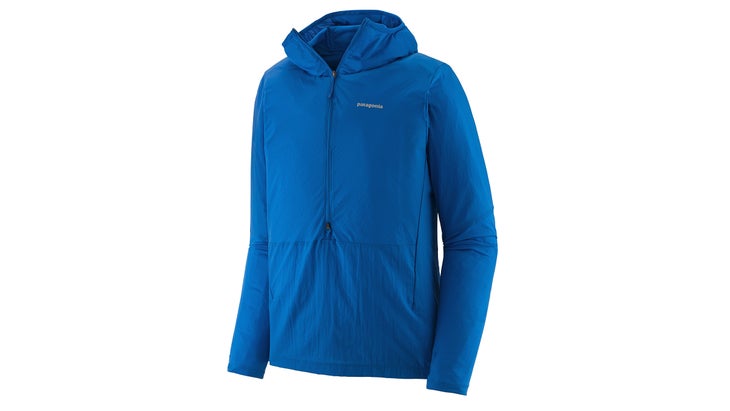 On chilly alpine mornings I usually wore Patagonia's Airshed Pro Pullover, my favorite cool-weather running top. The four-ounce layer is the platypus of run wear, resisting categories. Does its DWR finish make it a wind shirt? Does its half zip and longer arms—long enough to tuck your hands on chilly mornings—and hood make it a top layer? Does the Capilene in the sleeves and hood qualify it as a base layer? All of the above. And it packed down to about the size of a baseball.
---
BioLite Charge 40 PD ($50)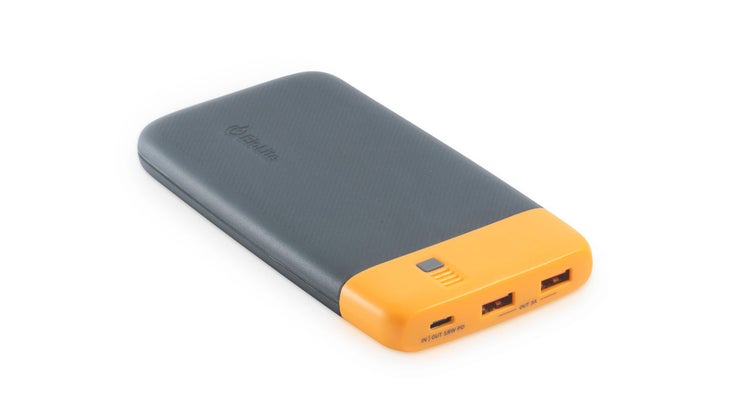 On the Via Valais you need to be able to recharge your electronics—headlamp, watch, phone—especially if you're relying on them for navigation (and photos). Huts often have a power strip, but visitors jockey for its outlets. Don't find yourself drained, bring a power supply. The Charge 40 PD was a chonky 9.3 ounces, but you probably could get by with its 5.3 ounce little brother, the Charge 20 PD ($30). The trade-off was peace of mind, though: it provided enough juice to charge several devices, including two at once.
Lead Photo: Anastasiia Shavshyna/Getty