Four Knives for Aspiring Survivalists
There's more to these tools than their blades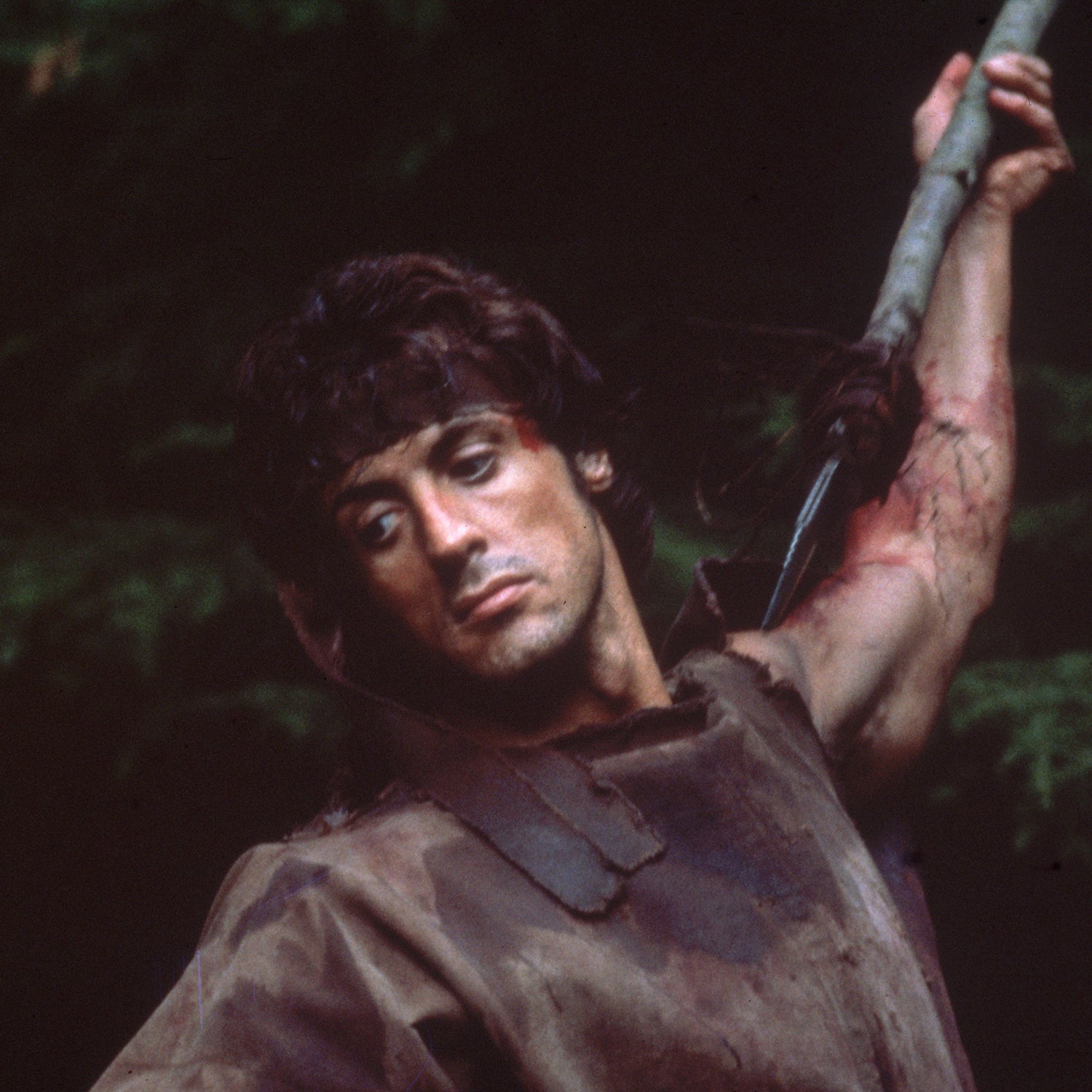 Heading out the door? Read this article on the new Outside+ app available now on iOS devices for members! Download the app.
I'm not a survivalist, but that's not to say I don't end up over my head in the woods. It happens quite a bit, but I've never been in a situation where I needed to catch a fish to survive or start a fire to stave off hypothermia. Usually, I just need an extra bike tube or another beer. Yet I've always been obsessed with the classic Rambo survival knife.
If you're not familiar with this particular piece of gear, imagine an uncomfortably long fixed blade with a hollow handle that stores a compass, fishing hooks, fishing line, and matches. It was like a Bowie knife had a baby with a multi-tool, and I was in awe of it when I was a kid. The movie First Blood came out in 1982 when I was six and trying to figure out what kind of a man I would become. Rambo seemed like a solid role model at the time because A) he had a badass knife, and B) he fashioned that knife into a spear to take on bad guys.
I only knew this from seeing the previews and movie posters because my parents wouldn't let me see the movie. But somehow, they let me have the knife. Actually, it was a knock-off version purchased at a dusty flea market—the official Rambo knife was too expensive. But all of the key elements were there. I loved unscrewing the cap, laying out the various survival tools and imagining different scenarios where I'd need to use them.
My original Rambo knife is long gone, which is fine because I no longer have those survival fantasies. I've spent enough time in the wilderness to know that I would be pretty useless in a survival situation even if I had Rambo's magical knife. I can't catch a fish using high quality gear and bait designed in a lab; it's definitely not happening with just a bare hook and line. I don't remember Rambo ever bothering to fish in his movies but he does use the line and hook to sew up a gash in his arm. I'm not doing that either. I might duct tape a wound shut, or use super glue, but I'm not stitching it myself.
But I'm still attracted to the concept of a survival knife, and some very respectable knife-makers still produce blades that are akin to that original Rambo tool. They're a little more refined and realistic, and they're not so overtly aggressive as Rambo's fixed blade. Would they do me any good in a survival situation? Probably not. As Wes Siler says, the ticket to survival isn't a tool; it's a set of skills.
Still, a boy can dream. Here are my four favorite survival knives that actually might come in handy if shit hits the fan.
Gerber Ultimate Survival ($50)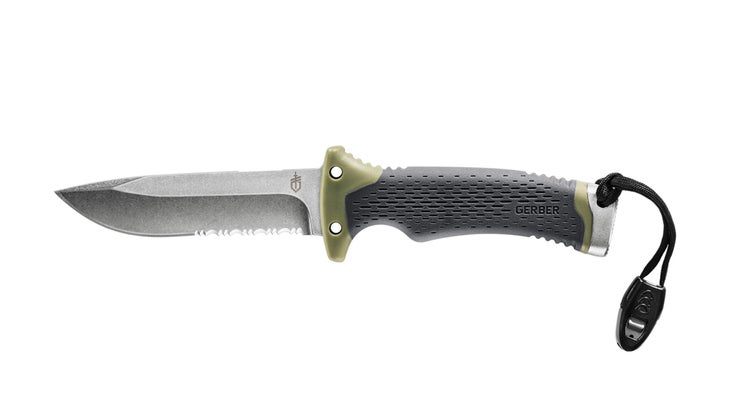 At one point, Gerber partnered with Bear Grylls to make a fully-featured survival knife. The 4.75-inch Ultimate is the evolution of that partnership and features a stainless-steel pommel that can be used for hammering, a whistle for emergencies, and a ferro rod for starting fires. The handle is rubberized too, to provide better grip when your hands are sweaty or wet.  It's also a full-tang knife, which means the steel runs all the way through the handle making it harder to break, so you can use it for heavier duties like splitting kindling.
---
CRKT Parascale ($113)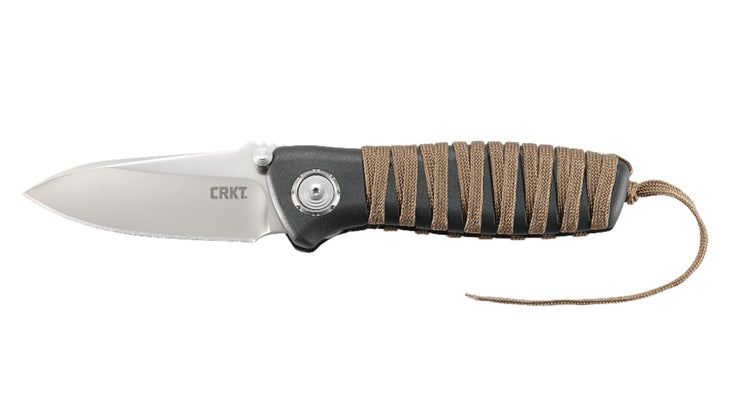 Fun fact about that Rambo knife—the handle was wrapped in green thread that you could untie and use to sew a wound shut. CRKT takes a similar but less gruesome tack with the Parascale, a folding knife with a handle wrapped in paracord. Unravel it and you have four feet of cord to build a shelter or brace a limb. While other folding knives have a weak point at the joint, the 3.2-inch Parascale is built with interlocking steel bolts at the hinge to create a stronger connection point for chopping wood.
---
Opinel No.12 Explore Outdoor Folding Knife ($55)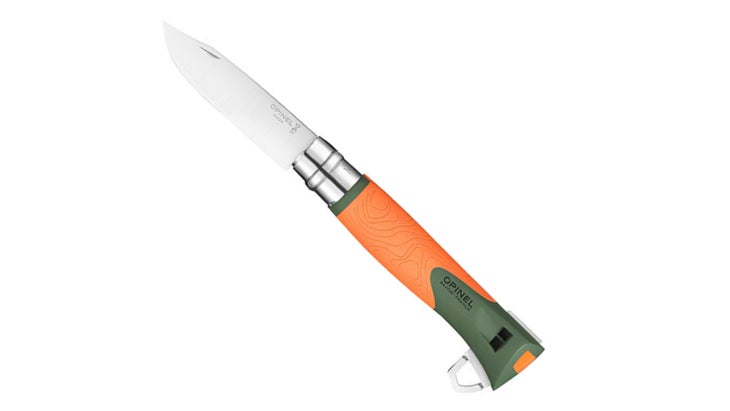 Opinel makes really pretty folding knives that are often used as picnic knives. But the No.12 Explore is designed for outdoors scenarios with two survival-specific features: a flint fire starter and a tick remover. Starting fires is handy, but I really like the idea of adding a tick remover to your knife since I live on the East Coast where they're common. The No.12 also has a whistle and a cutting hook, along with Opinel's simple and classic locking ring. The whole package is ten inches long with the four-inch blade out.
---
Leatherman Signal ($130)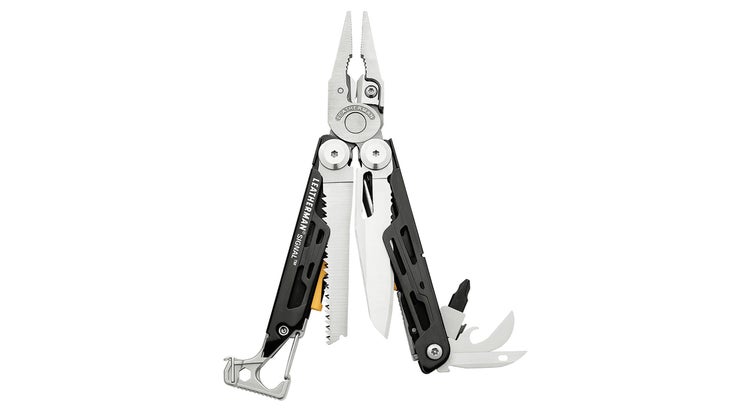 Multitools are mostly useless in a survival situation because they're loaded with tools more suited for light office duty than wilderness scenarios. The 7.5-ounce Signal is the exception with a suite of tools designed to help you out when things go south. It has the normal trappings of a multi-tool—pliers, Phillips head screwdriver—but also a ferro rod so you can start a fire and a whistle so you can call for help. There's a small saw for cutting duties and a 2.7-inch 420 stainless steel blade.
Lead Photo: Hulton Archive/Getty