This New Sing-Along Album Brings Campfire Vibes Indoors
From ballads inspired by outdoor adventures to neighborhood sing-alongs, the Okee Dokee Brothers' new album makes staying home with kids more fun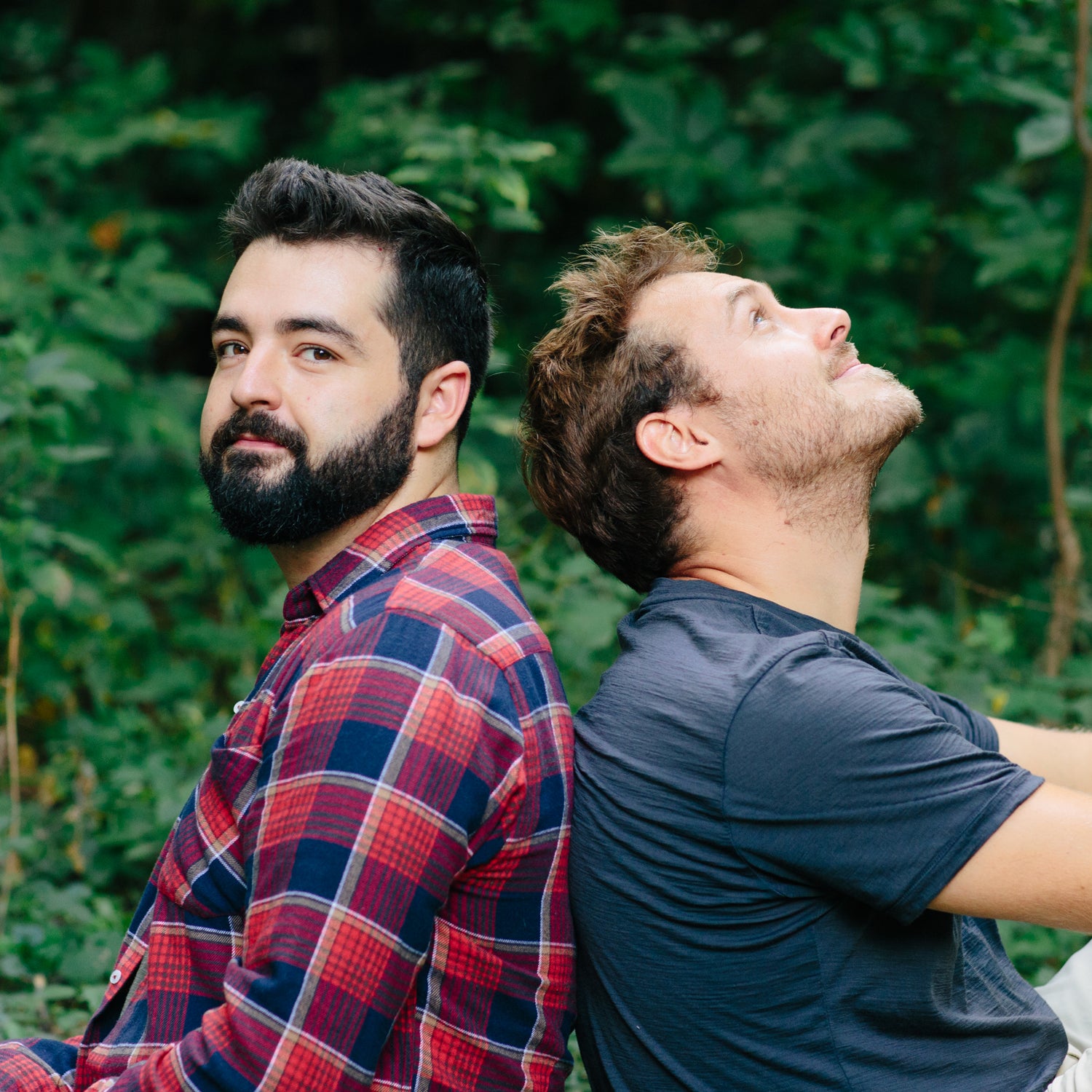 Heading out the door? Read this article on the new Outside+ app available now on iOS devices for members! Download the app.
In March, when Italy had the world's highest rate of coronavirus infection and all of us watched with growing disbelief as the death toll grew at a devastating rate, a note of hope floated above the shuttered cafés and empty streets: Italians had thrown open their windows and were singing. They sang songs everyone knew, their voices rising in harmony from individual homes. With each note, people who were isolated felt less alone, and those who were grieving or afraid felt their moods lift for a while. The gesture has since been replicated in cities around the world.
It was in that spirit that childhood friends Joe Mailander and Justin Lansing, who form the Grammy-winning Okee Dokee Brothers, decided to release their new album two months early. The family-friendly folk duo wanted to help people get through the coronavirus pandemic by singing, and their album Songs for Singin' became available on May 1. It consists of 27 tracks that are simple, hopeful, and unifying. These are songs in the style of Woody Guthrie or Pete Seeger that you can learn quickly and sing around a campfire, in your living room, or even over a Zoom gathering. To make singalongs easier, the album even includes an illustrated book of lyrics and chords.
"When we were writing this, obviously before the pandemic, we had in mind that clearly we're living in some pretty divisive times, politically and socially, and that singing could be a way of finding common ground," Mailander says. Now that a global pandemic is sowing a different kind of divisiveness, by forcing people to be physically apart from friends and family, nurturing the musical threads that connect us feels even more important.
Listening to an Okee Dokee Brothers album feels like stumbling out of the woods and finding some old friends strumming instruments around a campfire. This isn't an accident. The band's first four albums were written during outdoor expeditions—one on a monthlong canoe trip down the Mississippi River, another while horsepacking the Continental Divide, another while hiking the Appalachian Trail, and one during a winter dogsledding trip. The albums loosely follow these outdoor adventures: there are songs about camping ("Thousand Star Hotel"), running rivers ("Can You Canoe?"), and wandering through the forest ("Through the Woods"). Each album—including the new one—has at least one song that makes me cry and another that makes me laugh out loud.
I've been an Okee Dokee Brothers fan since a friend introduced me to them around the time of my daughter Josephine's first birthday. Until then, listening to music as a family had involved Jo begging to hear "Wheels on the Bus" 40 times in a row until I lost my mind and put on something like Bon Iver that bored her to literal tears.
As the father of a three-year-old, Mailander can empathize with intergeneration music crises. "We have this tendency as Americans to divide things up and label them," he says. In other words, there's music for kids, and music for adults, and not much recognition that kids and adults often listen to music at the same time. It doesn't have to be that way. With the Okee Dokee Brothers, Jo and I found music we enjoyed equally.
I can say the same about Songs for Singin', which I've been listening to for weeks. While the Okee Dokee Brothers usually inspire me to plan an adventure, this album is almost eerily pertinent to this moment in time. In a break from the band's usual form, Songs for Singin' is about the mini-adventures that unfold during a typical day at home, like jumping out of bed in the morning or wasting time on a lazy afternoon. It feels fitting, since lots of outdoor families are currently spending an unprecedented amount of time indoors. 
Lansing notes that one of the core ideas for the album was that it would flow "from morning all the way through the end of the day, capturing the rhythms in between, the ups and downs and the different moods and colors and temperatures of a day," Lansing says. It turns out that singing certain songs at certain times can add routine and structure to days at home. The album's first track, "Hope Machine," starts with jumping out of bed, putting on some plaid, and opening up to whatever the day brings. There's another song, "Wastin' Time," about slow afternoons, and a song of gratitude, "Thank You," to sing at the day's end. There are weightier songs for more reflective moments and rowdy songs for stomping and dancing and shouting. 
And while Songs for Singin' doesn't reflect a specific place or season like the band's other albums, it's nonetheless rooted in nature. My favorite track, "Church of the Woods," goes like this: "May you lose yourself in the woods/To find yourself again/May you keep on singin'/And dancin' 'til the end/May your dark turn to light/And your death into birth/May your spirit be wild/And may your heaven be on earth."
It's hard to imagine Americans throwing open our windows and singing the national anthem or an operatic chorus, the way the Italians did. (We have, however, proven enthusiastic about cheering and pot-banging to support our frontline medical workers.) But I can picture neighbors of all ages standing outside with a ukulele or a pot and spoon and belting out a Woody Guthrie–inspired tune from a safe social distance. In fact, as the weather gets warmer and the pandemic stretches on, I sincerely hope that becomes a thing. We could all use a little more harmony in our lives right now.
Lead Photo: Zoe Prinds-Flash