Be a Holiday Hero. Bake a Walnut Bourbon Bacon Pie.
You'll never go back to plain pumpkin again.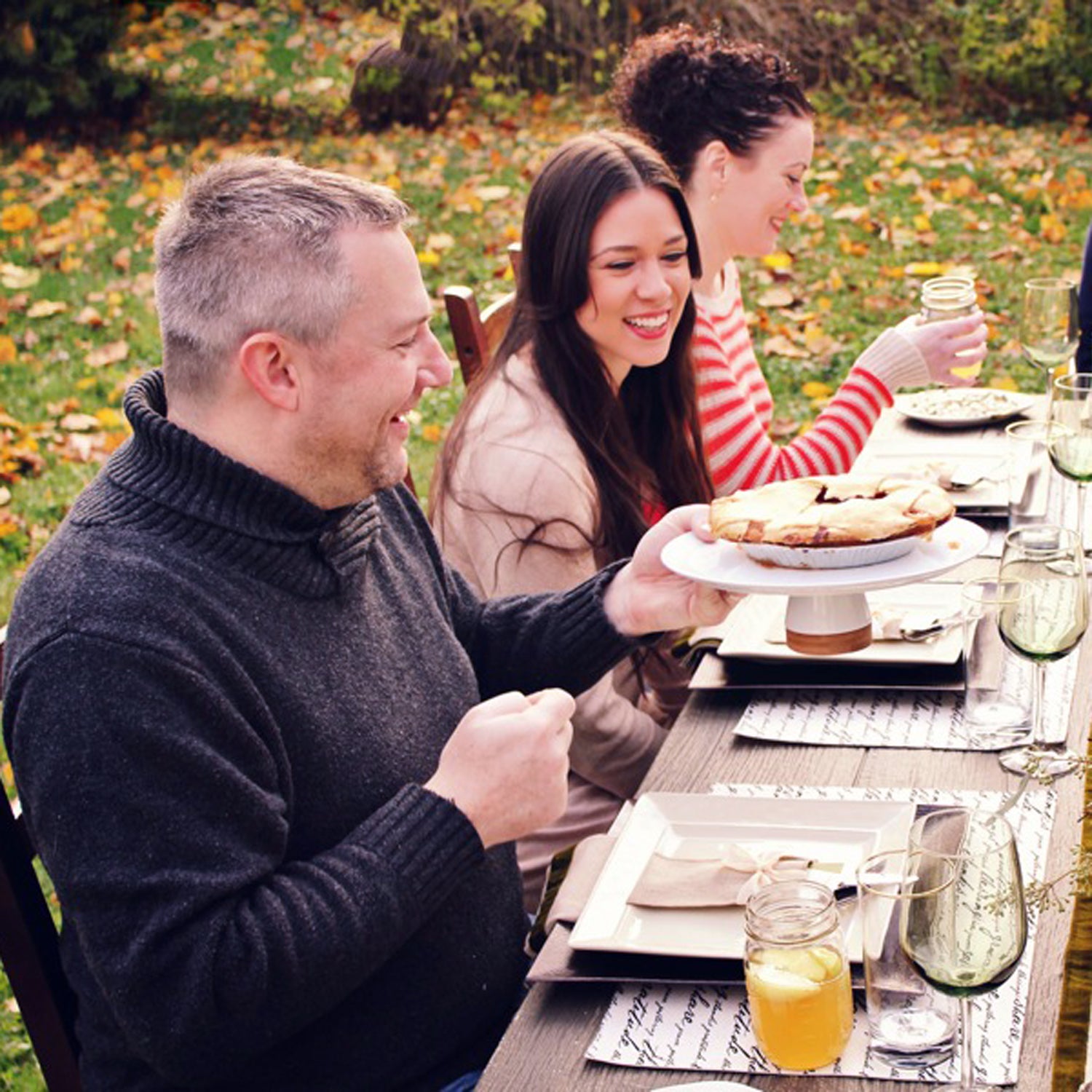 Heading out the door? Read this article on the new Outside+ app available now on iOS devices for members! Download the app.
At the court of your family's table, there are clear winners and losers. Your Paleo-obsessed cousin who always brings mashed cauliflower? Loser. Your aunt who won't quit with the Jello salad? Also a loser. This year, win Thanksgiving with this bacon-fat infused walnut bourbon pie.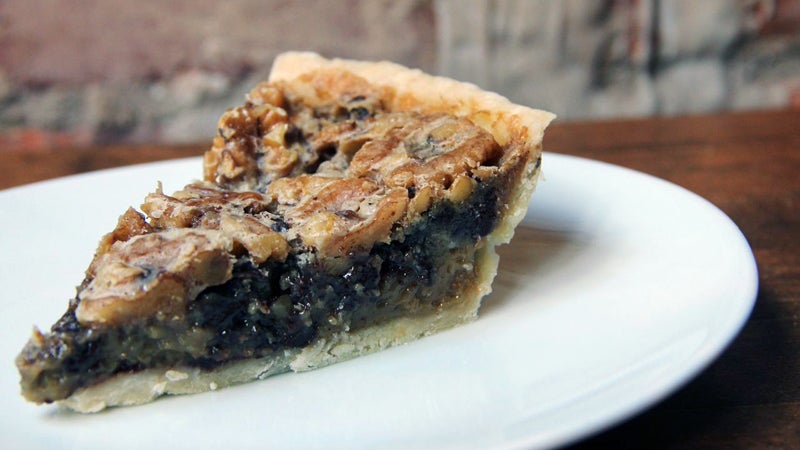 The recipe comes from Ed Witt, the executive chef of D.C.-based restaurant The Partisan. "Being connected to a butcher shop, we work a lot with whole animals and animal fats," says Witt. "We had some time before we opened to play around with a few recipes and I thought, "What if I added bacon fat to this pie crust?'"
All animal fats are slightly different, says Witt. He uses beef fat for deep-frying french fries, but it wouldn't work in a pastry dough. Lucky for us, bacon fat does. "It requires less water than a traditional dough," he says, adding that it makes for a rich, flakey crust with just a hint of bacon. 
The pie is one of the most popular items on the restaurant's dessert menu. Witt says he has yet to see McConnell and Obama bonding over a slice, but it's good enough to silence your in-laws bickering. And that is truly something to be thankful for. 
Walnut Bourbon Pie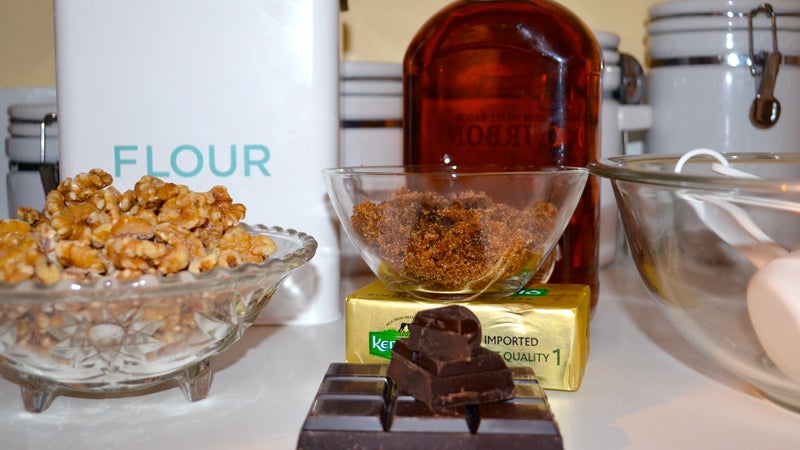 Ingredients
For the Filling
1 stick (1/4 pound) unsalted butter
1 cup sugar
¾ cup light brown sugar
4 eggs
1 vanilla bean
¼ cup bourbon
Pinch of salt
¾ cup 70 percent chocolate chopped
1 ¼ cup walnut halves
For the Crust
3 ¼ ounces bacon fat, cold (It took me an entire package of bacon to accrue enough fat, but I suffered through and ate bacon for days just for you, dear readers.)
10 ounces of all-purpose flour
½ cup ice water
Pinch of salt
Preheat your oven to 325 degrees.
Directions
For the Crust
Combine the flour and salt in bowl.
Cut in the bacon fat (a pastry blender or a fork work well for this).
Add the water a bit at a time—once the dough starts to come together (and isn't crumbling in your fingers), you're good.
Roll out the dough on wax paper.
Flip the round into a pie pan and press the dough into the corners until the pie pan is covered.
Trim the edges.
For the Filling
In a pot placed over medium heat, combine the butter, sugar, brown sugar, and vanilla bean (split it, scrape out the seeds and discard the pod), salt and bourbon.
Cook until butter is melted and all ingredients are combined, then remove it from the heat and whisk in the eggs one at a time.
For Assembling the Pie
Spread the chopped chocolate across the bottom of the crust, then spread walnuts on top of the chocolate.
Pour the filling into crust.
Bake at 325 degrees for 55 minutes or until a toothpick comes out clean.
Allow the pie to cool before slicing. 
Serve with vanilla ice cream (and maybe another shot of bourbon).