Michael Pollan and Other Eco-Titans On Smarter Ways to Cook, Eat, and Clean
Take a page out of new books from Pollan, William McDonough, and Michael Braungart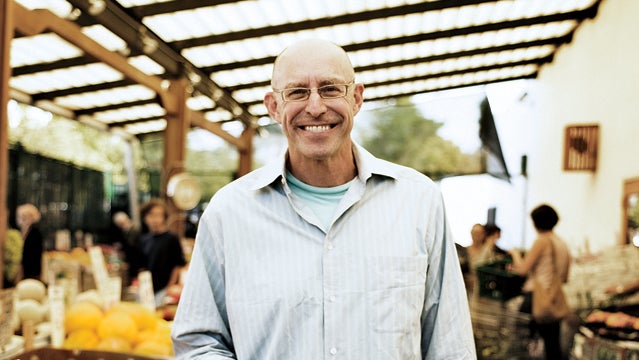 Peter Yang
Heading out the door? Read this article on the new Outside+ app available now on iOS devices for members! Download the app.
IT'S HARD TO THINK of three more influential masters of holistic environmentalism than Michael Pollan, William McDonough, and Michael Braungart. Their classic books The Omnivore's Dilemma (Pollan) and Cradle to Cradle (McDonough and Braungart) changed the way we think about food and consumer products—and did it by inviting readers to consider greater possibilities instead of browbeating them into limitations. This month finds all three offering long-awaited follow-ups.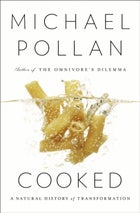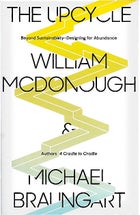 In Cradle to Cradle, McDonough and Braungart—an architect and a chemist, respectively—introduced a manufacturing paradigm of continuous product reuse. No more planned obsolescence! Shutter the landfills! The ideas were ambitious, but some did find their way into the real world—every U.S. Postal Service Express and Priority Mail envelope is now cradle-to-cradle certified.
In The Upcycle: Beyond Sustainability—Designing for Abundance (North Point Press, $28), the pair propose another shift: moving from harm reduction to benefit creation. Where most see pollution, the authors see design opportunities. Why not recover valuable phosphate from human waste? "Stop thinking sewage," they write, "and start thinking nutrient management." Turbines too ugly? Use Amtrak's 14,000 miles of rail easements, the authors suggest, as solar-power corridors. Upcycle's prose is like a long TED Talk studded with corporate keynote-isms, but the authors have a knack for combining big ideas with commonsense practicality, which leaves readers feeling excited about the future.
In Cooked: A Natural History of Transformation (Penguin Press, $28), Pollan is aiming to spark another revolution. When asked what an ordinary person can do to reform the overindustrialized, calorie-stuffed American food system, Pollan gives a one-word answer: cook. That means a return to scratch home cooking, a pleasurable, ordinary act that we've outsourced to corporations in the name of convenience and cost savings. We live in an age of the "cooking paradox," Pollan writes: the less we do it, the fatter we get. Pollan revives the lost art by learning how to do it well, working his way through four elements: fire (barbecuing with a pit master), water (pot cooking), air (baking), and soil (fermenting with the microbes of the earth).
As in The Omnivore's Dilemma, Pollan is never less than delightful, full of curiosity, insight, and good humor. This is a book to be read, savored, and smudged with spatterings of olive oil, wine, butter, and the sulfuric streaks of chopped onion.
Trending on Outside Online