Reviewing the Best and Worst Plant-Based Hot Dogs
Good for the planet, better for your innards, vegan and vegetarian hot dogs are a win-wiener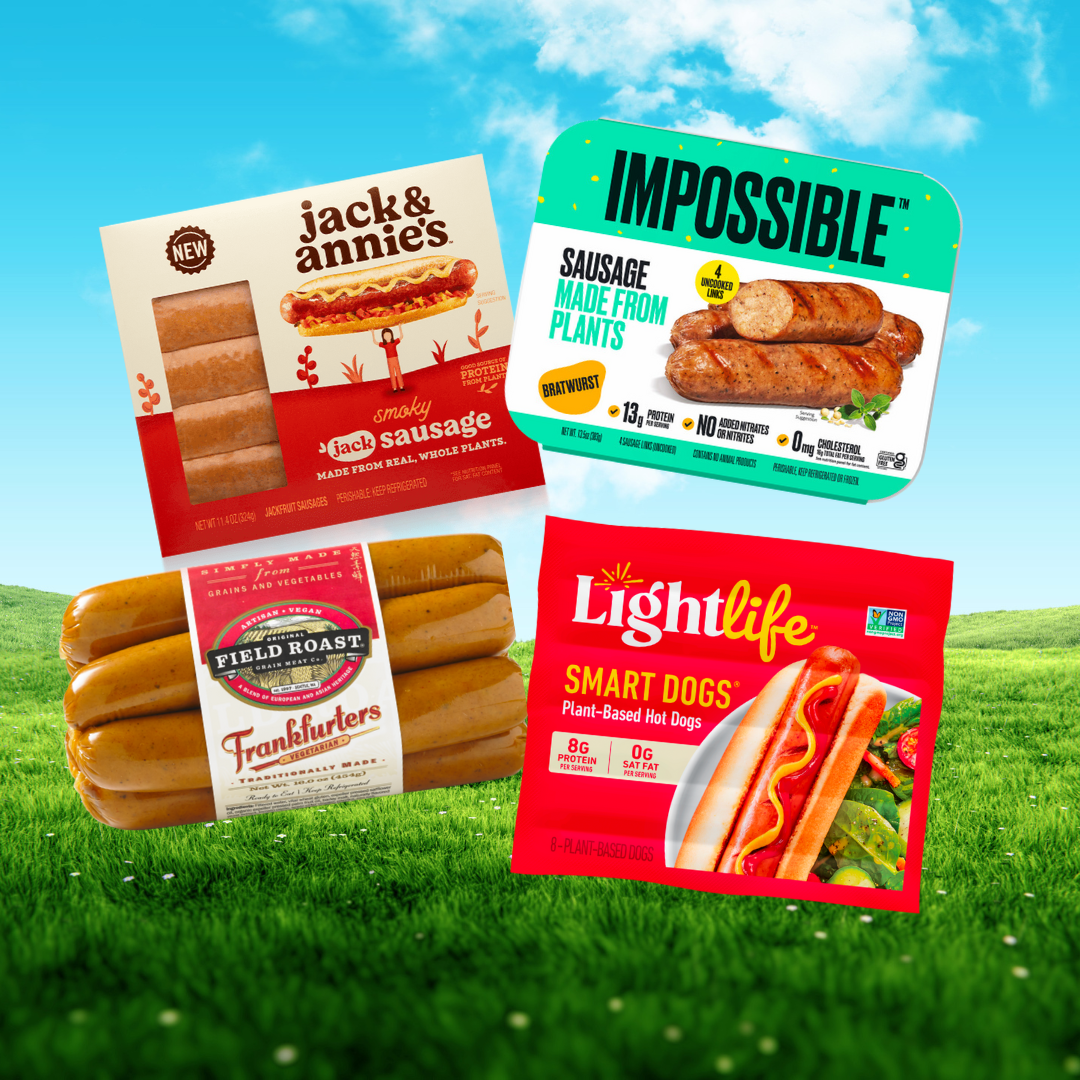 Outside
Heading out the door? Read this article on the new Outside+ app available now on iOS devices for members! Download the app.
I'm going to be frank here: hot dogs are delicious. The ones from ballparks? Great. The ones from street vendors? Sign me up. That one that's been turning and burning on a rolly thing at a gas station all night long? I'll take it.
Meaty, salty, fatty: hot dogs, they're just like us! And what's not to like? Uh, ask my innards. The problem with hot dogs is that they're full of nitrates, sodium, and saturated fat. The vast majority rely on meat from animals raised on CAFOs—concentrated animal feeding operations—which have pretty stark environmental consequences and severe animal-welfare problems.
The good thing about hot dogs is that, because they're processed and then processed some more, they're actually fairly easy to replicate in a meatless option. I spent many years as a vegetarian and vegan, and my main takeaway from that time was that the more processed a meat was, the better the fake version was going to be. A soy steak is likely still a few years away, but soy and veggie hot dogs are already pretty tasty.
They're not all good dogs, of course. I actually spit one out after chomping into what, texture wise, appeared to be a hot-dog-flavored mealworm. That one was the wurst. Another tasted suspiciously like eating waxy lipstick. But a few were good, even great, if you haven't had a real hot dog in a long time.
July 17 is National Hot Dog Day, and we urge you to throw these links on your grill, because they're more humane (to animals, your digestive system, and the planet). With enough ketchup and mustard, you know, you might even relish them.
Best Overall
Field Roast Frankfurters, $6.49
Field Roast's Frankfurters were the only hot dog I tried where I finished the first and thought to myself, I want another. While some of the offerings I tried were simply salty, this one actually had that umami flavor you associate with meat. The texture for these vegetarian versions was good, too—not at all squishy. The only thing I didn't like was that each dog comes wrapped in its own plastic sheath, which seems wasteful.
The Impossible Bratwurst Plant Based Links, $8.99
These vegan hot dogs (technically Impossible calls it a bratwurst) are bulky. Their taste is most similar to that of a typical animal-based dog, but a meat eater would still be able to tell something was non-standard. The Impossible Brat comes in a classic and spicy flavor – both are tasty. However, these might not be dogs to bring to a cookout and share. At $8.99 for four links, you might want to save them just for you.
Best Available-Everywhere Option
LightLife Smart Dogs, $4.28
If I can find vegan Smart Dogs at Walmart in my rural Tennessee town, chances are you have them where you live, too. The flavor isn't quite as perfect as Field Roast's offering, but it's still close-ish to the franks of your youth. Do not overcook these, though, or they will turn mushy.
Simple Truth Veggie Dogs, $5.19
These Simple Truth Veggies are great in a pinch, and they're in Krogers across the country. They tasted pretty similar to a basic Oscar Myers wiener, but don't have that classic 'snap' and are a bit softer. They're a bit sweeter than LightLife, which some people will like and some don't. I'm not blown away, but I'd eat it at a cookout.
Best Novelty
Morningstar Farms Corn Dogs, $4.58
What isn't improved by a little corn-bread batter? Vegetarian hot dogs are no exception. I loved these corn dogs and would absolutely keep them around for times when I'm in the mood for junk food. And to be clear, these are junk food. They have seven grams of added sugar and one-fifth of your daily sodium intake per serving. But health wise, they still probably beat the monstrosity that is meat-based corn dogs.
Jack & Annie's, $10.48
These are hard to find, so if you spot some in your grocery store, snag a few. Jack & Annie's are made from jackfruit, which you'd think would give it a funny texture. However, I preferred this texture over every other vegan hot dog's. It mimics a classic summertime dog you'd get at a ballpark with a unique spicy flavor.
Best Flavored Sausage
A Tie Between Tofurky Italian Sausage and Field Roast Smoked Apple Sage Sausage, $5.58
If you don't like hot dogs yet somehow are still 500 words into this story on hot dogs, there are some good flavored sausages on the market. I dug Tofurky's Italian Sausages, which are livened up by sun-dried tomatoes and basil. And Field Roast's Smoked Apple Sage Sausage would likewise go well on a sourdough roll with some caramelized onions and a hit of Dijon. Tofurky's sausages are vegan, and the ones from Field Roast are vegetarian.
Least Favorite
Upton's Naturals, $5.99
Upton's Naturals Began Hot Dog left me feeling super salty, both physically and emotionally. The taste was overwhelming and made me want to swallow a glass of water after every bite. What's more upsetting is that the 'snap' of the hot dog is almost perfect, but the dog itself is so salty and turns to a sort of doughy texture after chewing.
Lead Photo: Outside
Trending on Outside Online