The Noodle Cure for Athletes
Your next recovery meal comes in a bowl of power ramen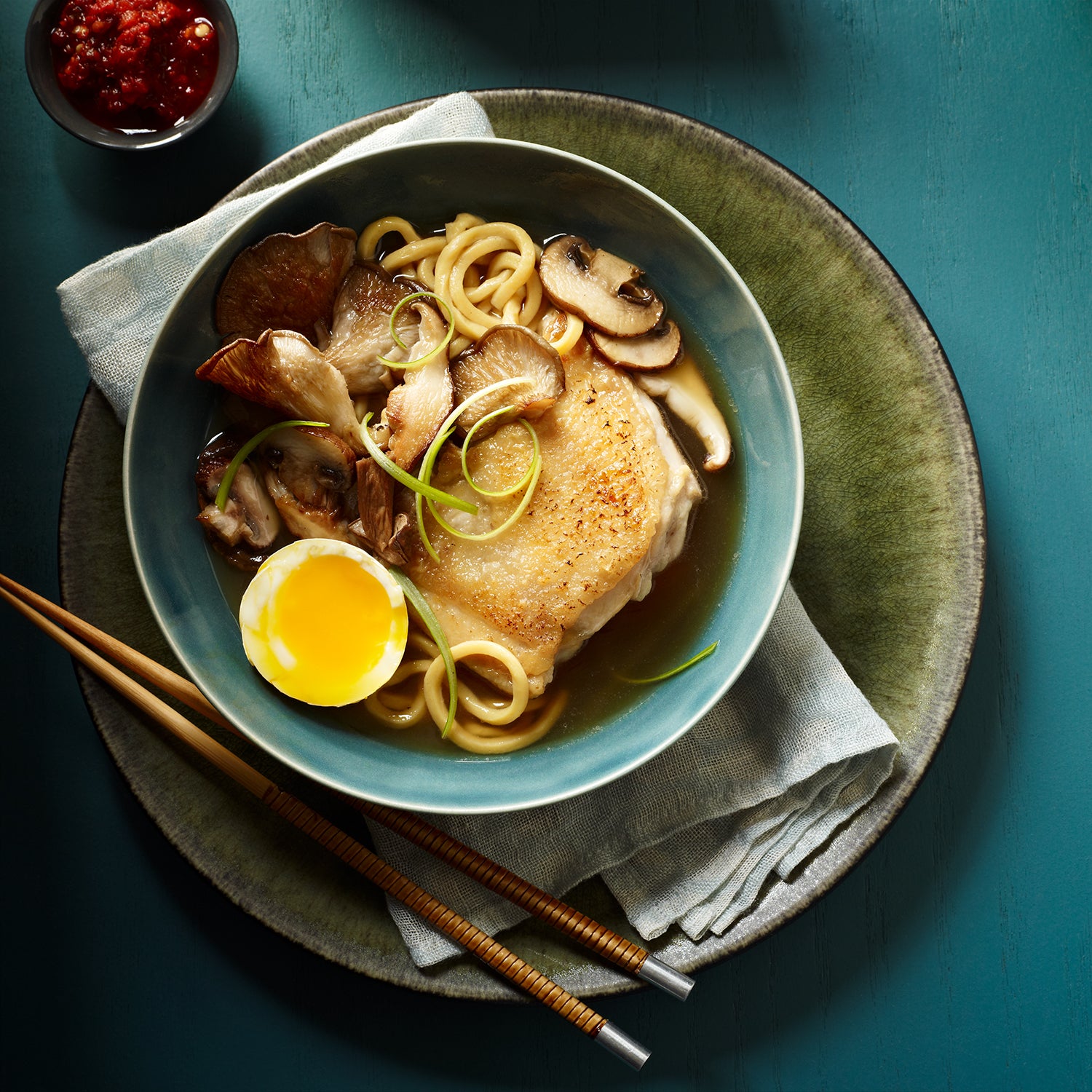 Brian Woodcock
Heading out the door? Read this article on the new Outside+ app available now on iOS devices for members! Download the app.
Ramen, a soup traditionally made of a rich broth, wheat noodles, a soft-boiled egg, and pork or chicken, ditched its cash-strapped-college-kid image around the time David Chang opened New York City's Momofuku Noodle Bar in 2004. Now there are fancy noodle joints everywhere from San Diego to Des Moines, Iowa. But what few people know is that ramen's mix of protein, carbs, and electrolytes makes it a near perfect recovery food. 
"Getting the right amount of carbs and protein can decrease muscle damage and free-radical buildup," says New York City dietitian and strength coach Alissa Rumsey. "Eating a meal of ramen within an hour of a big adventure can help speed recovery for the next day." 
Research from the University of California at Davis also suggests that the soup's suite of electrolytes helps rehydrate, while an amino acid called L-cysteine, found in eggs, aids in breaking down a byproduct of alcohol processing called acetaldehyde. (Hello, hangover cure!)
Making authentic ramen at home is complicated: it involves concocting your own broth from things like pork femurs and tare, a tricky sauce that you have to make from scratch. All in all, it's a process that can take many hours. Using directions from Jake Freed, the owner of Shiba Ramen in Oakland, California, we created a simpler recipe that delivers the same health benefits.
---
Make a Perfect Bowl of Recovery Ramen: 
Simmer a quart of pork or chicken stock with a tablespoon of miso paste and a few slices of fresh ginger and mushrooms for ten minutes. Reduce the heat to low and keep warm. 
Season six ounces of chicken thigh meat with salt, pepper, and garlic. Grill over medium heat until medium done. 
Soft-boil an egg for five minutes. Rest the egg in a bowl of cold water for five minutes before peeling, then slice in half. 
Boil four ounces of wheat ramen noodles for three to five minutes or until al dente. 
Put cooked noodles in a large soup bowl. Add the broth and top with the chicken, a sprinkle of thinly sliced green onions, and the two egg halves.
Trending on Outside Online