Phase Two of the Smoothie Craze Has Arrived
You favorite supplements—now available in powder form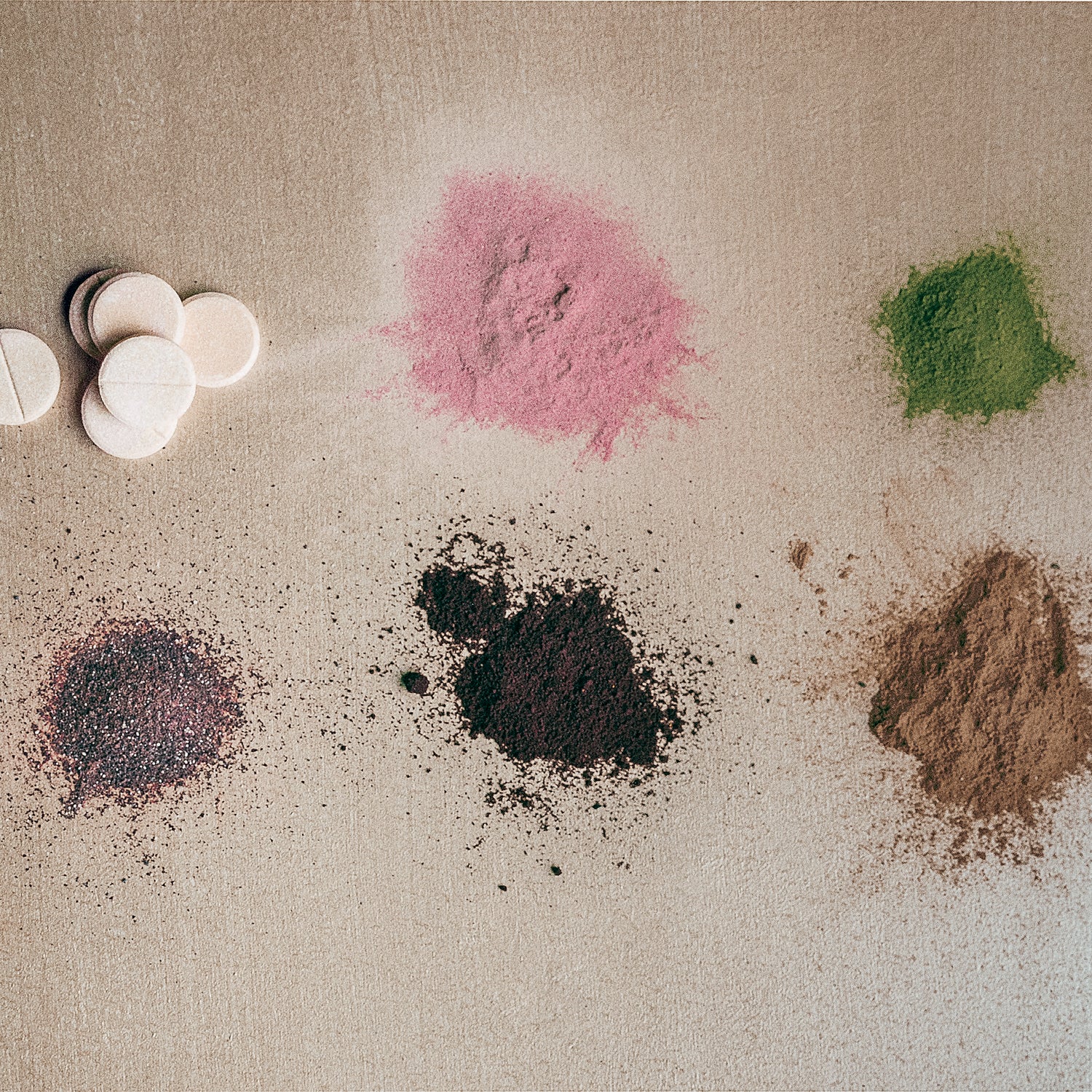 Hannah McCaughey
Heading out the door? Read this article on the new Outside+ app available now on iOS devices for members! Download the app.
These powders are packed with nutrient-dense fruits and veggies, vitamins, and minerals, but don't think of them as replacements for the real thing. Instead, they'll give a potent boost to your morning or post-workout beverage. Even better, they're entirely portable and don't taste half bad.
1. Nuun's All Day ­Hydration ($30 for 60 servings) adds vitamins A through E to your water, and not a single gram of sugar.
2. The raisins, eggplant, and other fruits and veggies that make up Health ­Kismet's Purple Dragon ($40 for 30 servings) are high in antho­cy­anins, which con­trol blood-sugar levels and ­assist cognitive function.
3. Just because you're ­traveling doesn't mean you have to downgrade your diet. Aloha's Daily Good Greens ($19 for six servings) contains two helpings of fruits and vegetables, including moringa, one of the planet's most nutri­ent-dense foods, and spirulina for your protein fix.
4. Studies have shown that the nitric oxide in beets can increase stamina during ­exercise. But eating enough of them on race day? No fun. Neogenis Sport BeetElite ($30 for ten servings) promises the boost without the GI distress; each packet contains the nutrients of six beets.
5. Why eat blueberries in ­powder form? Because they don't pack well and they're expensive when they aren't in season. Arctic Power ­Berries Blueberry Powder ($12 for ten servings) crushes more than a pound of them into each 50-gram bag.
6. Turmeric is a natural anti-inflammatory, thanks to the antioxidant curcumin, which blocks the molecules related to chronic swelling. MegaFood's Daily Turmeric ­Nutrient Booster Powder ($20 for 30 servings) mixes easily into a smoothie and doesn't make it taste like, well, turmeric.
Get Yours Custom-Made: WellPath ($65 per month) is like a bespoke tailor. The company determines your specific deficiencies via an exhaustive questionnaire, then mixes up a special batch and mails it to you. The nutrition label can get encyclopedic, but the powder comes in simple chocolate or vanilla.
Trending on Outside Online