What Pro Cyclocrossers Eat for Breakfast
Eating habits of the world's best cyclocrossers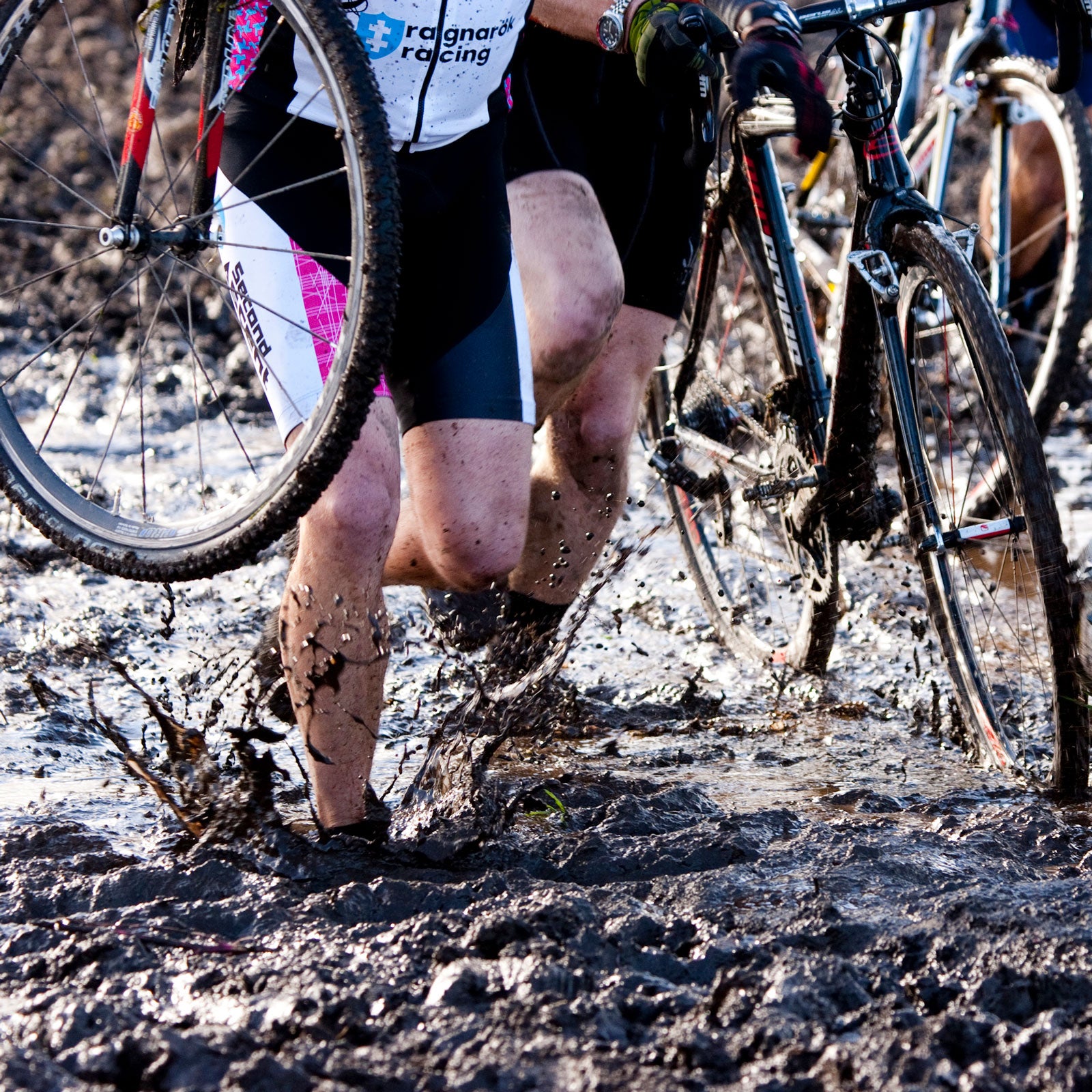 Stephen Matera/Tandem(Photo)
Heading out the door? Read this article on the new Outside+ app available now on iOS devices for members! Download the app.
Fall is here, which means it's cyclocross season. Racers across the United States and Europe are spending their weekends getting muddy, bruised, and downright exhausted. A typical cyclocross race lasts nearly an hour, and pro start times are typically in midafternoon. That means a big breakfast is the key to success. We asked the top American pros how they fuel for a big day of racing or training.
Espresso
Plenty of racers sip coffee in the morning, but some athletes opt for a pre-race espresso shot that offers a well-timed burst of energy. Four-time national champion Jeremy Powers will abstain from caffeine for weeks at a time to amplify that pre-race boost. But on a daily basis, most racers enjoy sipping a cup or two of java. For 13-time national champion Katie Compton, the day starts with nutrient-dense homemade espresso. "I have two cups of stove-top espresso coffee with a combo of cream or half and half and MCT powder," she says. "I like this for the sustained energy I get from the fat, and the caffeine releases nice and steady. And it's delicious."
Waffles or Pancakes
Ellen Noble, who took second at Cyclocross Nationals last year, doesn't eat strictly gluten-free, but she prefers the faster-digesting carbs in rice flour–based waffle mix over the standard stuff. "I bring my waffle iron on race weekends so I can make sure I have the same breakfast every day," she says. And, of course, because Noble hails from Maine, real maple syrup is key.
Yogurt
Kerry Werner, who just won the first American UCI race of the season, in Roanoke, Virginia, tops his pancakes with yogurt to add fat and protein to the carb-heavy meal. "Peanut butter, cookie butter, some Noosa yogurt, and some sort of fresh fruit" is how Werner prefers his pancakes, and he gets serious about perfect topping ratios. "Usually I have two four-to-five-inch cakes. That way I can do each with different toppings," he says.
Oats + Elevated Oats
Oatmeal is a cyclist staple, and Kaitie Keough, currently ranked third in the world, will opt for classic oatmeal with raisins and brown sugar. Compton also likes an oat-styled breakfast but fancies it up: "I usually have a banana with all-natural peanut butter, buckwheat groats cooked with butter, salt, cinnamon, and raisins and two eggs on top," she says. "The combo of fat, protein, and carbs gives me plenty of sustained energy for the day, so I don't feel hungry until post-race. I like to feel like I'm racing on an empty stomach yet have enough energy to go hard the whole time."
Avocados
Pro racer Courtenay McFadden's typical breakfast usually includes two eggs with avocado, in-season fruit, and a corn tortilla, a piece of toast, or pancakes. The powerhouse combo is great for a long ride or hard day at work, because the eggs combine healthy proteins with fiber from fruit and quick-access carbohydrates from the corn or bread. The pièce de résistance—the avocado—adds healthy fat that keeps you feeling full for longer.
Stir Fry
That's right, stir-fry isn't just a dinner food. Before a race, Keough will eat a mashup of white rice, eggs, and soy sauce. When Powers is bored of pancakes, he also whips up a rice stir-fry. "I mix day-old rice from the fridge with some tamari, a couple scrambled eggs, massaged kale, some frozen peas, sesame seeds, and a tiny amount of onion, if we have it in the house, and let that get crispy." It's a great way to add veggies to breakfast and clean out the fridge.
Second Breakfast
"Since living in Europe year-round, my pre-race breakfast routine has become inspired by the traditions in Belgium," says pro racer Elle Anderson. She starts with a quick, small breakfast right away, but the real key is her second breakfast, usually an hour or two later. "I like to have two medium boiled eggs and a few slices of bread with butter and salt. The eggs provide the protein and fat to give me sustained energy for the day," she explains. "If I'm still hungry, I'll have a few more slices of bread with cheese, jam, or muizenstrontje, which is what the Flemish call chocolate sprinkles. The best is the fresh sliced bread from the bakery next door. Bread—and gluten—may get a bad rap with athletes in some places, but for me, it's an important part of my race mornings. Bread is so versatile and can be paired with so many breakfast combinations to get just the right balance of nutrition and energy."
Lead Photo: Stephen Matera/Tandem