8 Training Secrets from Meb Keflezighi
The marathoner runs on routine—and strawberry cheesecake.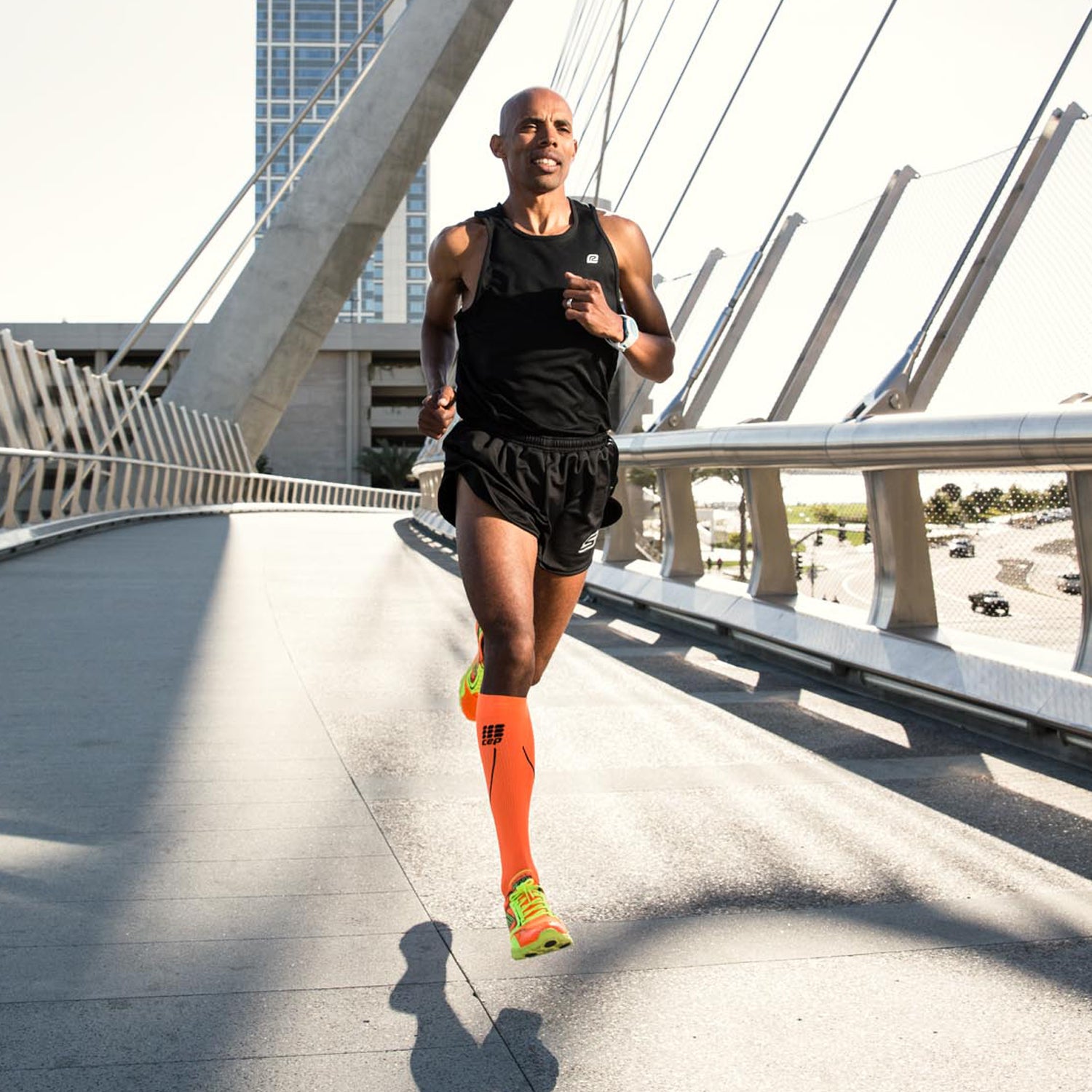 Embry Rucker
Heading out the door? Read this article on the new Outside+ app available now on iOS devices for members! Download the app.
Last April at the Boston Marathon, when at the seven-mile mark Meb Keflezighi pulled away from one of the strongest fields in the race's 118-year history, the other elite runners let him go. He was old for a podium contender—nearly 40—and slower, it seemed, than at least a dozen of the other favorites; they figured they could reel him in later. But Keflezighi gutted it out for a dramatic win, the first for an American man since 1983. This month, when the Eritrean-born Keflezighi toes the line at the New York City Marathon, a race he won in 2009, you can be sure that none of his competitors will be thinking about his age, even if he is.
SMALL CHANGES: "Now that I'm getting older, I use nine-day training cycles, with three hard workouts and rest days when I need them. Of course, rest days are easy ten-mile runs. In full training mode, I don't take any days completely off unless I'm injured."
BUDDY SYSTEM: "Usually, I train alone. But on key workouts, someone paces me on a bike. It helps keep me focused."
SLICE OF SUCCESS: "Strawberry cheesecake is my absolute favorite thing to eat after a marathon."
HURT LOCKER: "I feel like I have to work harder when I'm injured than when I'm healthy. Massage, icing, core work, cross-training—whatever it takes to get fit again."
ON THE CLOCK: "It's important to have a routine. I usually run in the morning, when my body is fresh and unaffected by meals. Designate 
a time and it will hold you accountable."
PULLING HIS WEIGHT: "I rarely lift weights. My gym work consists mostly of core work and body-weight exercises." 
THE PERKS OF BEING A SUPERHUMAN: "When I was in seventh grade, my PE teacher told the class that if we ran a 6:15 mile, he would give us an A for the year. I didn't know anyone and spoke hardly any English. On the day of the test, I surprised everyone by running a 5:20. Afterward the teacher told me, 'You're going to be an Olympian.' Even better, running fast helped me make friends."
KEY TO SUCCESS: "I don't have any big training secrets. Just consistency."
Trending on Outside Online