Top Fitness Stories of 2011
New workouts, a marathon birth, and revolutionary new studies: Here are the headlines that defined health and fitness news in 2011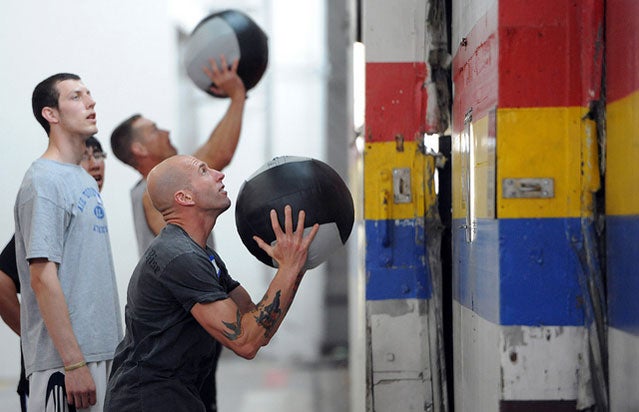 Heading out the door? Read this article on the new Outside+ app available now on iOS devices for members! Download the app.
The Top 10 Fitness Stories of 2011
We're suckers for a good headline, and health and fitness stories this past year did not disappoint. From legal takedowns of fitness gear that didn't deliver results to revolutionary new recovery procedures that had athletes hopping planes for treatment in Eastern Europe, we couldn't stop reading. Still, when making this list, we looked for stories that had some meat—stories that involved policy changes, lawsuits, influential personalities, and breakthrough studies. Disagree? Tell us what you would have picked in the comments section below.
10. Jack LaLanne
9. The Food Pyramid, er, Plate
8. Power Balance
7. Stem Cells
6. Tone Deaf
5. Marathon Birth
4. The Group is On
3. Marathon Times
2. The Healthcare Debate
1. Something You Already Know
10. Fitness Guru Jack LaLanne Dies
The godfather of fitness bid adieu at age 96
Jack LaLanne created the gym as we know it today. In 1936, he opened a workout space in Oakland, California, complete with a juice bar and health food store. His fitness television show, which debuted in 1951, ran all the way to 1984.
LaLanne believed that exercise and proper nutrition were essential parts of a healthy lifestyle. Sure, that advice is obvious now, but 60 years ago his fitness ideas were revolutionary. "People thought I was a charlatan and a nut," The New York Times quoted him as saying. "The doctors were against me — they said that working out with weights would give people heart attacks and they would lose their sex drive."
Perhaps the greatest endorsement for LaLanne's strict nutrition and workout regimen is his longevity. At the time of his death in January at the age of 96, LaLanne outlived the average American male by 21 years.
Read more at The New York Times
9. The Food Pyramid Becomes a Plate
What does it mean, again?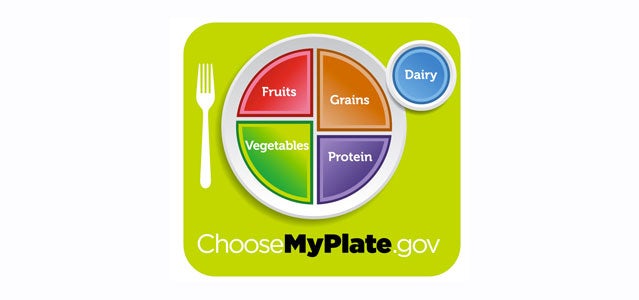 After 19 years, The U.S. Department of Agriculture threw away its ubiquitous—and perplexing—food pyramid. In its place, the department unveiled MyPlate, a colorful diagram that the department hopes with show Americans how to apportion their meals with enough fruits and vegetables.
The plate's design evolved as part of Michelle Obama's campaign against obesity. A few nutritionists applauded its emphasize on fruits and vegetables, but the $2 million revamp still met its fair share of resistance. 
The plate came with no serving size recommendations, relying instead on the idea that visualization will help Americans make healthier choices. Should you visit MyPlate's website, you'll find helpful nutrition hints, like "Enjoy your food, but eat less," and "Drink water instead of sugary drinks." One LA Times food blogger took issue with how the MyPlate image muddled that last suggestion, writing, "It looks to me like it's encouraging a glass of milk, as it is placed in the traditional spot for drinks at a properly set table. But I thought conventional wisdom is that we should not be drinking our calories, but eating them."
Read more at The New York Times
8. Power Balance Goes Bankrupt
Turns out there's not a lot of science behind those cool wristbands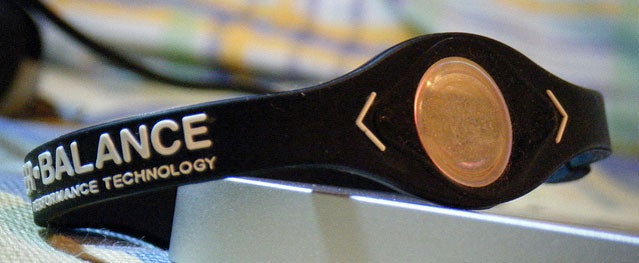 In 2010, it seemed like everyone was wearing a $30 silicone bracelet from Power Balance that promised to improve strength, balance, and flexibility. Lamar Odom, Shaquille O'Neill, and Willow Koerber all hawked the wristbands. 
The company's claim, according to the L.A. Times, was that its "bracelets contain 'hologram technology adopted from Eastern philosophies that is believed to improve and enhance people's lives.'" Fitness fanatics bought enough for Power Balance to turn a $11.7 million profit last year.  But in November 2011, the California-based company announced that it was filing for chapter 11 bankruptcy and was  $9 million in debt. What happened?
Simple: Unhappy consumers sued the company for false advertising.
Power Balance eventually admitted that their fitness claims weren't based on any scientific evidence and settled the lawsuit for between $1 million and $57 million, more than enough to damage both the company's reputation and earnings. 
But don't expect Power Balance's dishonesty and legal troubles to keep them out of business. The company says it'll focus its efforts on other athletic gear, like mouth guards. And as of December 15, bracelets are still for sale on the Power Balance website.
Read more at The Sacramento Bee
7. Stem Cell Therapy
The pros love it, but does it work?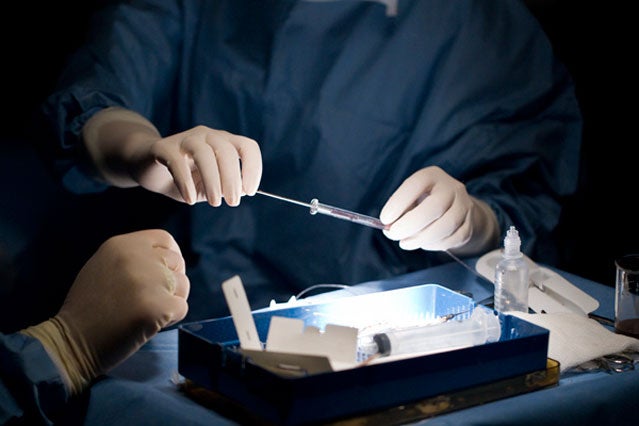 Stem cell therapy, a remedy that has had little recognition in the United States due to a ban on stem cell research, blew up in 2011 when sports stars like Bartolo Colon, Kobe Bryant, and Peyton Manning started traveling to foreign countries for treatment. 
Colon's Major League Baseball career nearly ended in 2009 when the Chicago White Sox released him because of a recurring shoulder injury, according to Wired.com. But after Colon, 38, got an injection of stem cells, he was able to throw as hard as he did in 2007. He credits the stem cell therapy, which involves extracting fat and bone-marrow stem cells from one part of the athlete's body, and re-injecting them into the injured area in the hopes that the cells will help regenerate and repair damaged tissue. 
Still, not everyone is buying it.
"There's very little evidence that bone marrow stem cells taken from one site and injected into another will do anything," Theodore Friedmann, a University of California at San Diego geneticist who heads the World Anti-Doping Agency's gene doping panel and advises WADA on stem cell policy, told ESPN. "The most likely outcome is that if you put stem cells in places that are unfamiliar to them, like a knee or shoulder, most of them will just die."
Read more at Wired.com
6. Reebok Sued on Toning Shoes
Your butt still hasn't perked up? Now you can blame Reebok.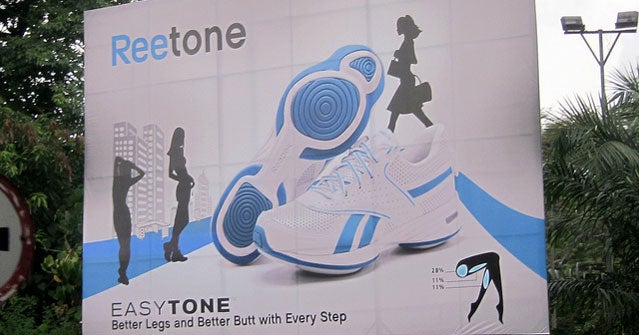 Reebok's products couldn't live up to their own advertising. The company said that its EasyTone line of shoes would give wearers "28%  more strength and tone in the buttock muscles compared with regular walking shoes, 11% more in the hamstring muscles and 11% more in the calf muscles,"  The Federal Trade Commission disagreed, and Reebok ended up paying $25 million in customer refunds. 
Does this mean we'll stop seeing commercials of women walking in EasyTone pants, bras, shirts, and shoes? Don't count on it.
"Settling does not mean we agree with the FTC's allegations; we do not," Reebok told the L.A. Times. "We have received overwhelmingly enthusiastic feedback from thousands of EasyTone customers, and we remain committed to the further development of our EasyTone line of products."
Read more at USA Today
5. Marathon Labor
A pregnant woman finished the Chicago Marathon in labor. Hours after finishing, she gave birth.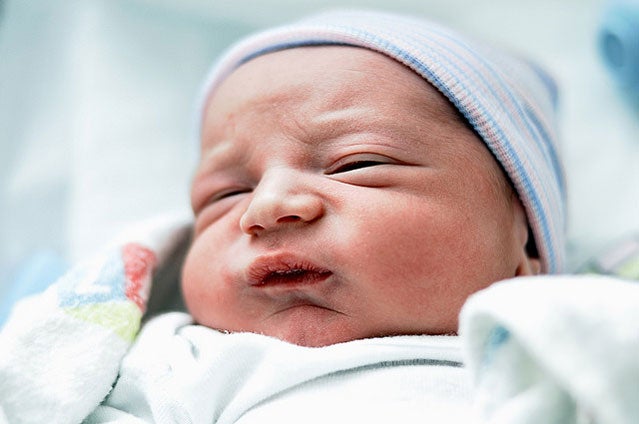 Amber Miller made headlines when she ran the Chicago Marathon at 39 weeks pregnant, then gave birth seven hours after crossing the finish line.
The 27-year old from Westchester, Ill., got the OK from her doctor to compete in the race, so she did exactly that, finishing in 6:25:50 with regular walk breaks. It's not uncommon for experienced marathoners to run with a baby on board, but doctors say the key there is experience. Miller is an eight-time marathoner and had already run the Wisconsin Marathon when was 17 weeks pregnant, finishing in 4:23:07.
Post race, Miller's only complaint was about blisters. She delivered a healthy baby girl with no complications that evening.
Read more at The Chicago Sun Times
4. High Intensity Community
CrossFit and its social cousins take over the fitness scene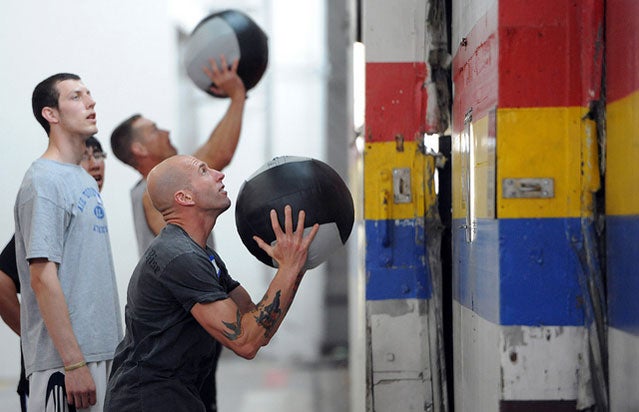 High-intensity group workouts dominated the popular fitness culture in 2011. Insanity, a DVD released in 2009 by Beachbody, caught fire, and chances are good that the uber-popular high-intensity, group-oriented CrossFit program opened at a specialty gym near you. Beachbody is the company that introduced P90X in 2003, and they spread the word by asking friends and family to take the 60-day Insanity Challenge. And worldwide, the number of Crossfit-affiliated gyms soared from 1,700 in 2010 to about 2,330 in 2011, with 1,868 in North America. 
Why group fitness? Mike Price, a kinesiology professor at Canada's University of Windsor, describes the attraction as a reaction to a down economy: group classes are typically cheaper than personal training. Price notes that it's an effective fitness strategy—the heightened sense of accountability keeps people in their program longer.
Read more at Men's Health
3. Geoffrey Mutai's Marathons
In a year of really fast marathons, Mutai stands out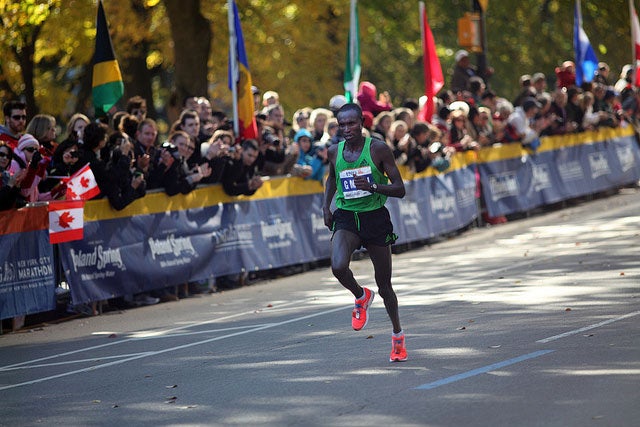 Course record fell at all five of the major marathons in 2011, and Kenya's Patrick Makau set a new world record in September. But Geoffrey Mutai impressed us more than anyone else: In April, the 30-year old Kenyan won the Boston Marathon in 2 hours, 3 minutes, and 2 seconds. He shattered the course record by almost three minutes, and clocked the fastest time ever recorded for the 26.2-mile distance.
But Mutai's Boston effort would not qualify as a world record, even if it was faster than the then-official mark by almost a minute. Officials exclude the Boston course from the record books because it has a net elevation loss and finishes too far from where it starts, meaning on the right day, racers can ride a tailwind to the finish, which is exactly what happened in April.
But Mutai would prove that his scorching-fast time was no fluke: In November, he took a hard-to-believe two minutes off the New York City Marathon's course record, winning in 2:05:06, 1 minute and 33 seconds ahead of his nearest competitor.
Read more at The L.A. Times
2. The Supreme Court Takes Up Healthcare
A legal fight moves to the high court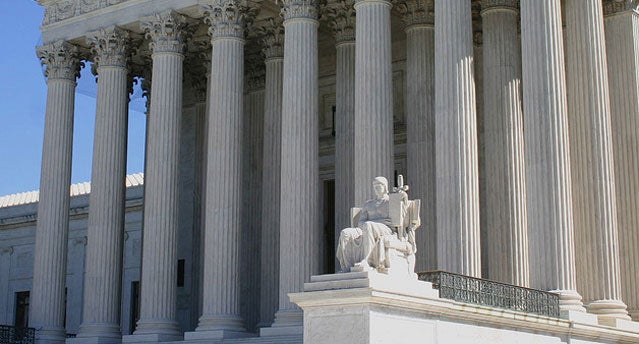 In November 2011, the Supreme Court announced that it would hear a case on the constitutionality of President Obama's healthcare law. At the heart of the case is the individual mandate section, which requires nearly all Americans to buy insurance by 2014 or face financial penalties. Florida and 25 other states challenged that the government has the authority to issue such a mandate
The 2,700-page Patient Protection and Affordable Care Act was signed into law in March of 2010. Some provisions were immediately enacted, and some are scheduled to start between 2010 and 2014. One of the provisions to be enacted in 2014 will prevent insurers from discriminating against—and charging higher rates for—people with pre-existing conditions. Arguments are scheduled for late March of 2012. A ruling determining whether the entire act, parts of it, or none of it is unconstitutional will be handed down in June.
The case is important enough that the Supreme Court set aside more than five hours to hear all sides. Traditionally, oral arguments last only one hour.
Read more at CNN.com
1. Something Fitness Fanatics Already Know
Exercise improves brain function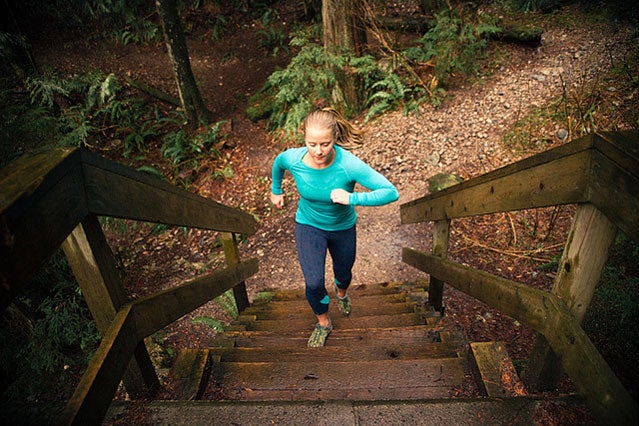 Four studies released in 2011 confirmed what millions of fitness fanatics have known for decades: exercise benefits the brain.
Each of the studies focused on pre- and post-exercise levels of BDNF, or brain-derived neurotrophic factor, in their subjects' brains. BDNF is a protein known to encourage the growth of new neurons and synapses. Other research has linked an increased concentration of BDNF with learning and memory.
Scientists have long known that exercise triggers the body to produce more BDNF, but the 2011 studies took their research a step further to find out how increased BDNF actually affected memory. 
In an Irish study, published in October, male college students who cycled before taking a face-name matching test performed better than students who did not cycle. The cyclists also had higher levels of BDNF after long after exercising, leading the study's authors to write that they believe BDNF plays a role in "exercise-induced cognitive enhancement in humans."
Read more at The New York Times
Trending on Outside Online