Slump Killer
Build strength for ski season with this CrossFit-inspired workout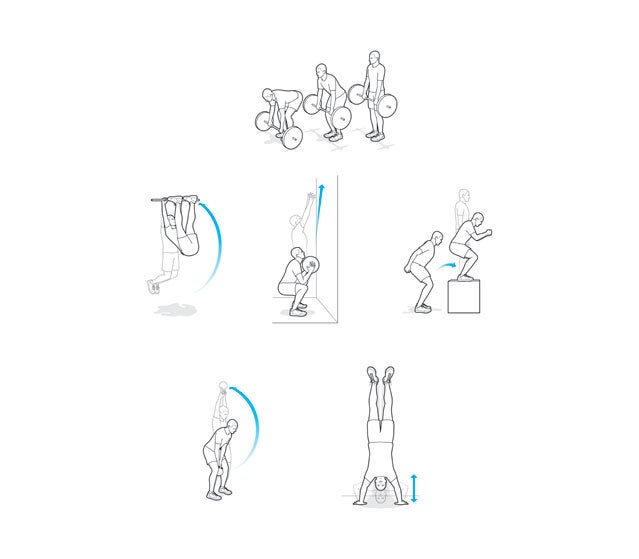 Heading out the door? Read this article on the new Outside+ app available now on iOS devices for members! Download the app.
From the late seventies to the early nineties, Vermont's Stratton Mountain School, a private academy for precocious skiers, was a veritable farm club for the U.S. Alpine Ski Team, placing a total of 44 students on the squad. But starting in 1995, the school suffered a long drought: only six Stratton students got called up to the Show during the next 15 years. Then, in 2008, Stratton introduced CrossFit-inspired moves to the team's off-mountain exercise routine. Their results changed almost immediately. The workouts, which use Olympic lifts, jumps, kettlebell swings, running, rowing, and other total-body exercises to combine cardio, strength, and agility training into one workout, were very similar to the ones the school's athletes endured during the seventies, before isolation exercises took hold in the fitness world. In less than a year, three alpine skiers were named to the U.S. team.
CrossFit has already gone mainstream, of course, but Stratton's strength-and-­conditioning coach, Matt Prendergast—who also owns CrossFit Wachusett in Fitchburg, Massachusetts—believes the exercises work particularly well for skiers. "If you're skiing in a racecourse, down bumps, in powder—whatever—you're being forced to balance and work lots of different muscles very hard for two to ten minutes," he says. "These short, intense workouts mimic that experience perfectly."
The CrossFit-Inspired Pyramid
Do these as fast as you can, with no rest.
5 Handstand Push-ups
10 Dead Lifts
15 Toes to Bar
20 Box Jumps
25 Kettlebell Swings
30 Wall Balls
25 Kettlebell Swings
20 Box Jumps
15 Toes to Bar
10 Dead Lifts
5 Handstand Push-ups
Handstand Push-ups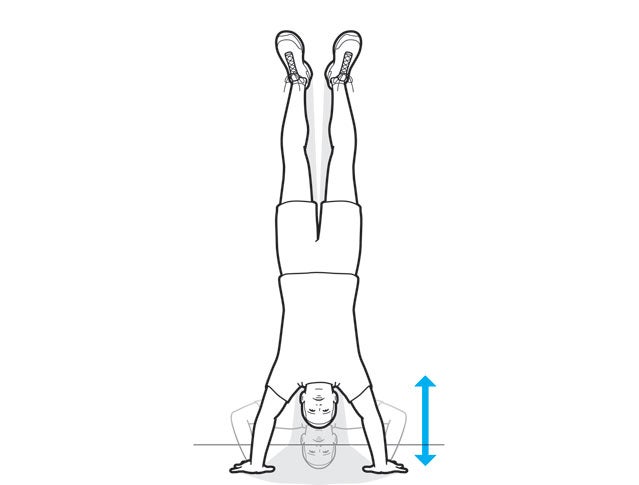 Do a hand-stand and put your heels up against a wall, using a spotter, if available, to help keep your balance. Lower yourself down, then push yourself back up.
Dead Lifts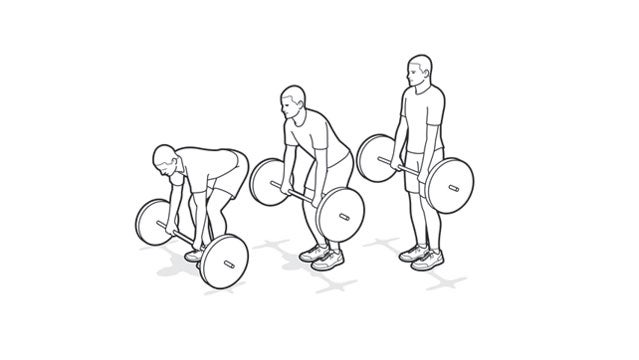 Load a barbell to match your body weight. (Dead lifts should be heavy.) Keeping your back straight, bend at the knees to grab the bar. Tighten your core and lift the weight straight up, keeping a flat back and thrusting your hips forward. To finish, lower the bar smoothly to the floor.
Toes to Bar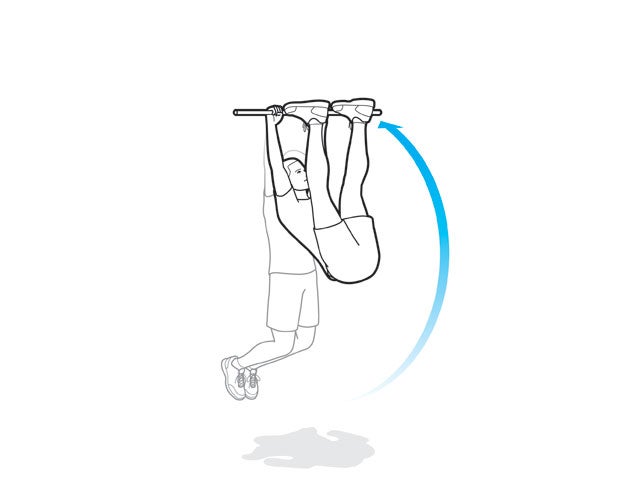 Hang from a pull-up bar by your hands and, keeping your arms and legs as straight as possible, lift your toes to the bar.
Box Jumps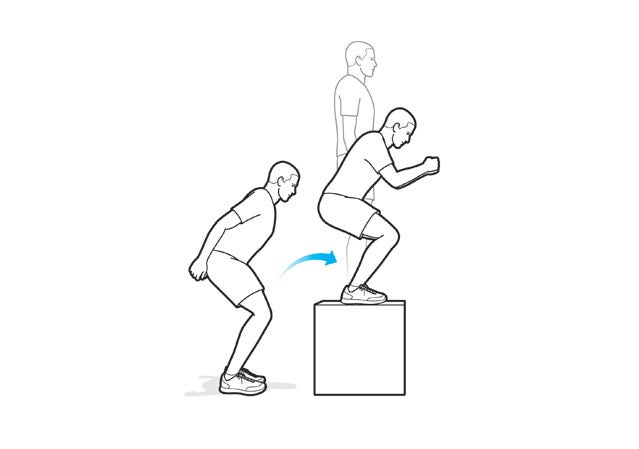 Spring up onto a 24-inch-high box. Jump backward to come back down.
Kettlebell Swings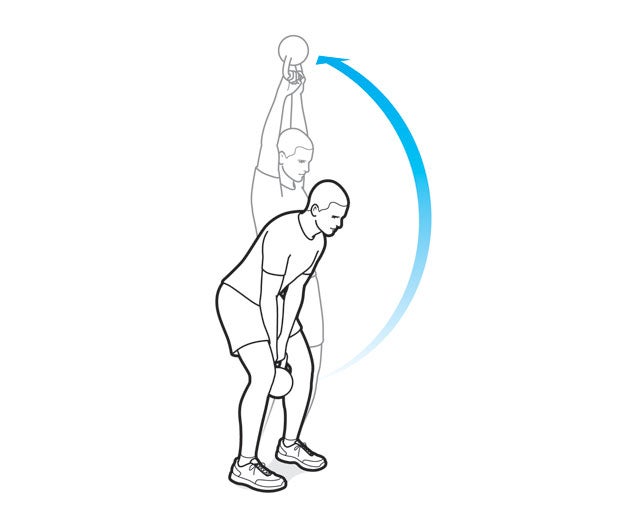 Hold a 50-pound kettlebell between your legs and use your hips to make it swing up, as high as possible, in front of you. Make sure to keep your arms and back straight.
Wall Balls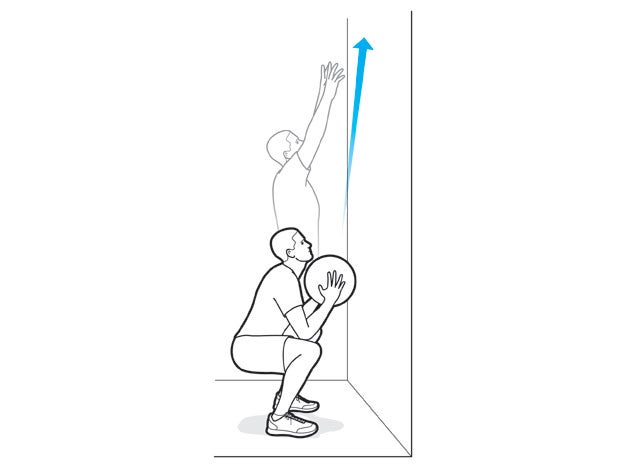 Holding a 20-pound medicine ball, squat down, then thrust upward as explosively as you can and release the ball. It should rise no less than ten feet, hitting the wall. Catch the ball on the return and ease back down into a squat.