The Dad in Your Life Wants Order for Father's Day
Bringing order to parental chaos is an uphill battle, but these products can help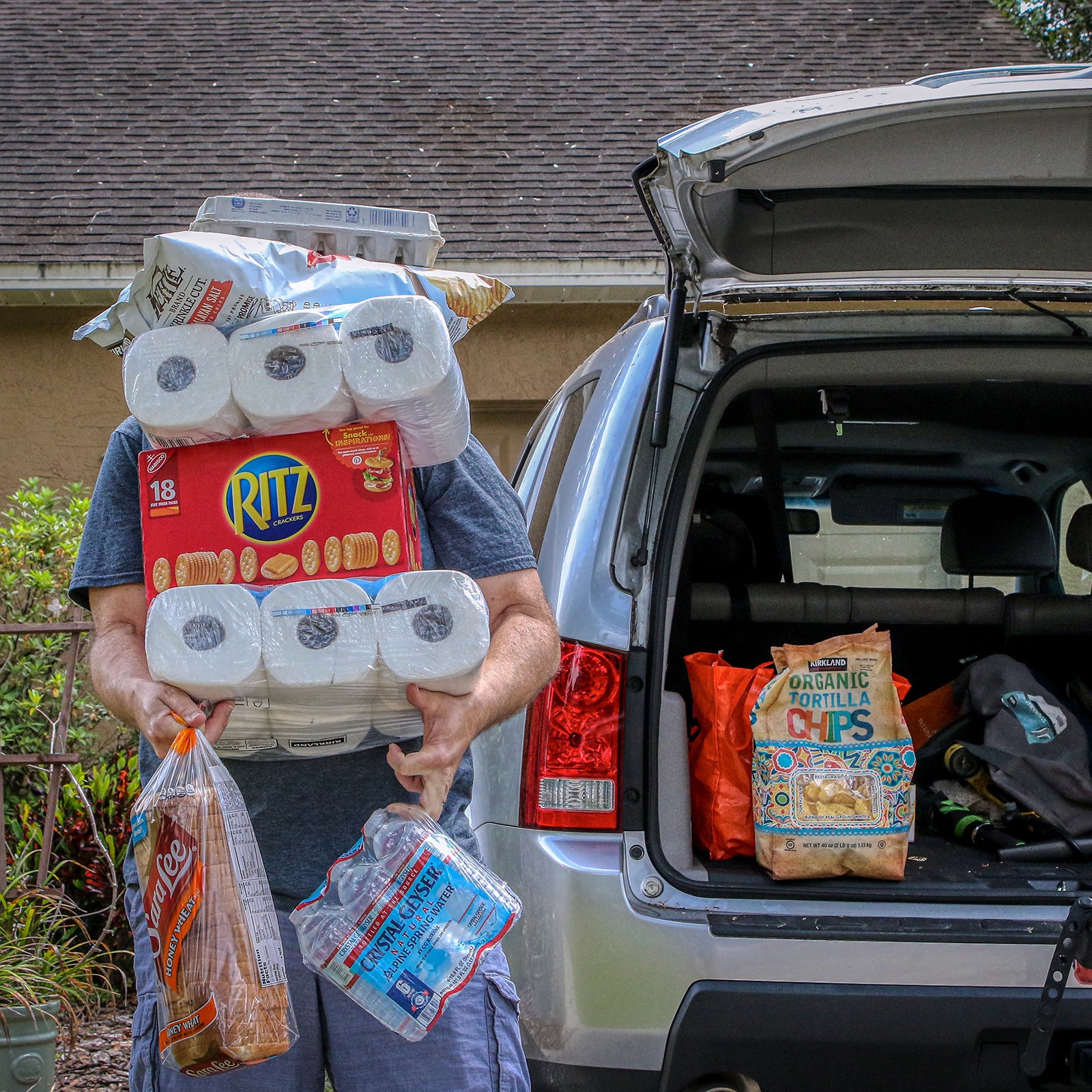 Heading out the door? Read this article on the new Outside+ app available now on iOS devices for members! Download the app.
I'll tell you a secret: The dad in your life doesn't want things for Father's Day. Yes, golf clubs are nice, and if you're thinking of getting him a new mountain bike, you should definitely do that. But what he really wants is a little bit of order in his life. Because fatherhood is chaos. There are shoes everywhere. My basement is basically just a sea of Legos, stuffed animals, and Nerf guns. For some reason, someone put a hairbrush and scrunchies in the fridge. And don't get me started on the car, which is a superfund site. My family consists of two kids, a dog, a geriatric cat, a wife with an affinity for kitchen gadgets, and we're all crammed inside a house that's roughly the size of a cubicle in corporate America. That's why I dream about books arranged alphabetically on shelves and a robot butler that follows my children around picking up all of the half-eaten sandwiches and dirty glasses they set down throughout the day. Bringing order to parental chaos is an uphill battle, but there are a handful of products that can help organize certain aspects of a dad's life, from the garage to the campsite.
Organization for the Car: Decked D-Bag ($175)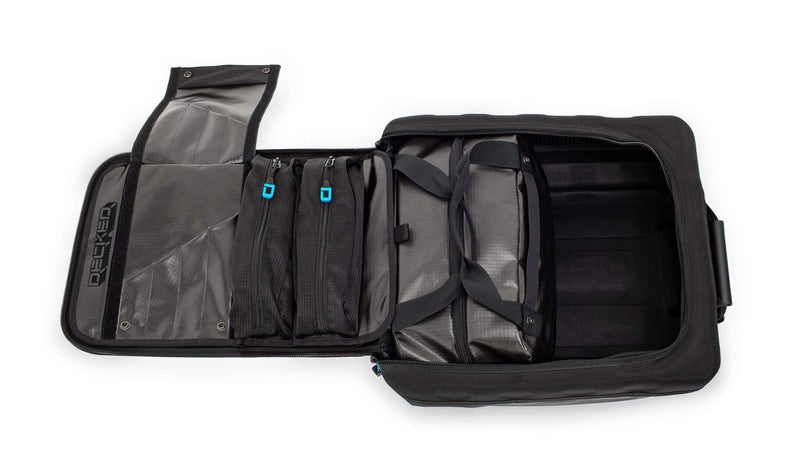 Don't think of the D-Bag as an expensive duffel bag. Think of it as a go-bag for the most fun aspects of your life. This expandable hardshell/softshell hauler was designed to be packed full of gear, with a 42-liter outer bag that's loaded with interior organizational features, like a tool roll that has slots for wrenches and screw drivers, and two zippered bags for loose items like batteries or snacks. The tool roll snaps onto the hardshell panel, but can snap out and roll up to be carried separately. There's also a smaller duffel that snaps in and out of the bag too, like Russian nesting dolls of organization. The D-Bag is designed for jobs that require tools, but I've found it's perfect for holding all of my mountain bike gear (helmet, shoes, gloves, extra layers, snacks, tools, pump, and tubes). The flat, hard-shell shape of the bag makes it easy to pack in your truck or trunk, so it can live inside your car.
---
Organization for the Garage: Front Runner Wolf Pack ($40)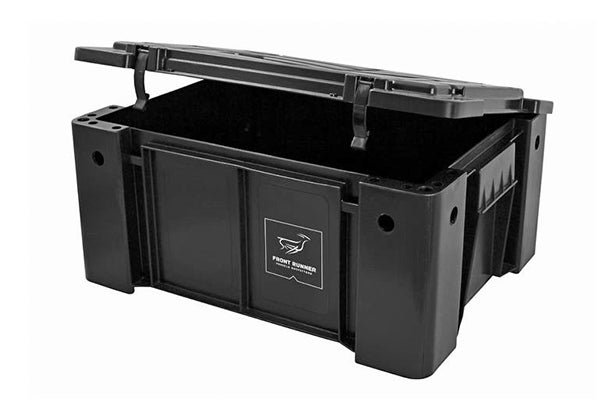 People have been using the "bin system" for garage organization since caveman times, so the concept at play here isn't groundbreaking, but the Wolf Pack by overlanding brand Front Runner is a superior bin. It's made from plastic that's tough enough to stand on with lids that lock tight. The bins stack on top of each other like Legos, which makes storing and packing more orderly. At 31 liters, I think it's the perfect size—big enough to fit an entire camp kitchen set up, but not too big that you start overstuffing it with crap you don't need. I have two of these: one to hold all of my camp kitchen supplies, and the other holds my fire kit, kindling, matches, a small axe, and work gloves. If I could, I'd have a dozen of these stacked in my garage, each neatly containing a different aspect of my outdoorsy life.
---
Organization for the Backpack: Peak Design Packing Cubes ($30 and up)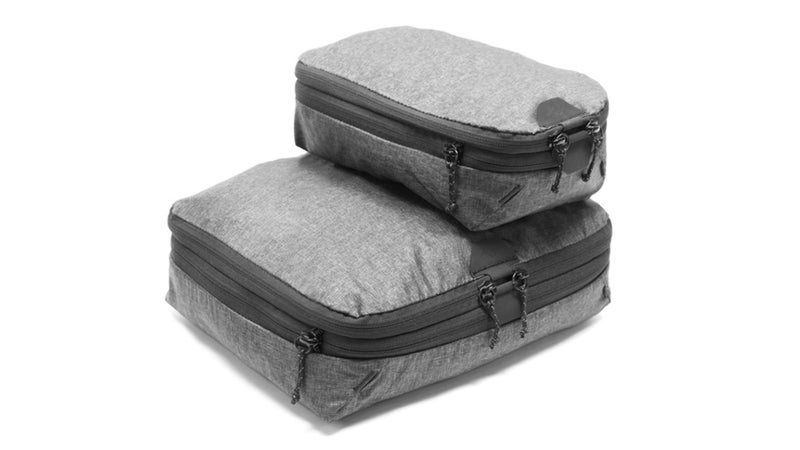 Not all packing cubes are created equal. Peak Design's are loaded with smart features and are made from super-light recycled weatherproof and abrasion-resistant nylon. It has the typical main compartment for stuffing shirts or socks, but the back of the cube has a second expandable compartment that separates dirty clothes from clean pieces. It also has an expansion zipper that doubles the size of the cube, but then zips back down to compress the contents inside. The small version fits nine liters of clothes (about 10 shirts) and the medium is twice as big. There's also a shoe-specific pouch that rolls up tight when you're not using it. When I travel again, I will organize my pack or roller luggage with these nifty cubes. (I can say nifty because I'm a dad.)
---
Sponsor Content
Organization for Workouts: Garmin fēnix® 6 Pro Solar ($799.99)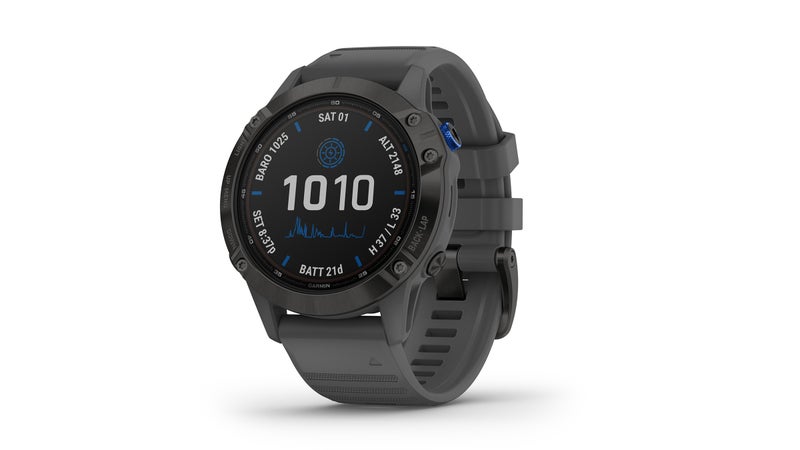 If your dad is the best, his watch should be too. The fēnix® 6 Pro Solar premium multisport GPS watch has a solar charging lens with a customizable power manager mode to stay performance-ready for weeks.
---
Organization for the Campsite: NiteIze Gear Line ($20)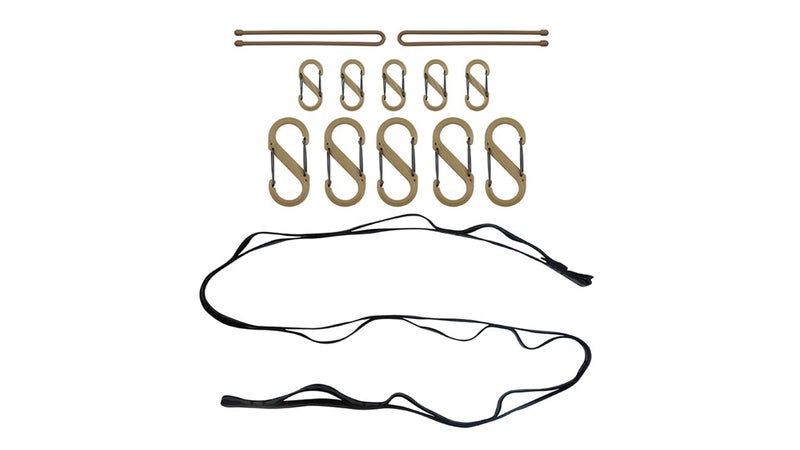 My family brings a lot of stuff to camp. I can somehow manage to wear the same shirt and pair of shorts for six days in a row, but my son burns through an entire wardrobe before breakfast. For a semblance of organization, we hang dirty clothes on the tent poles outside of the tent—not a good look. And then there are water bottles, lanterns, mugs, toys, and other random items tossed around camp. Enter the NiteIze Gear Line, a four-foot long ribbon of order with D-ring webbing and built-in carabiners. It lets me hang clothes, hats, and all of the little things that clutter a campsite. I wish the Gear Line was twice as long, but as is, it's the perfect length to hang inside your tent or between two trees.