Our Totally Unscientific Ranking of the Best Popsicles
Science says you should eat a popsicle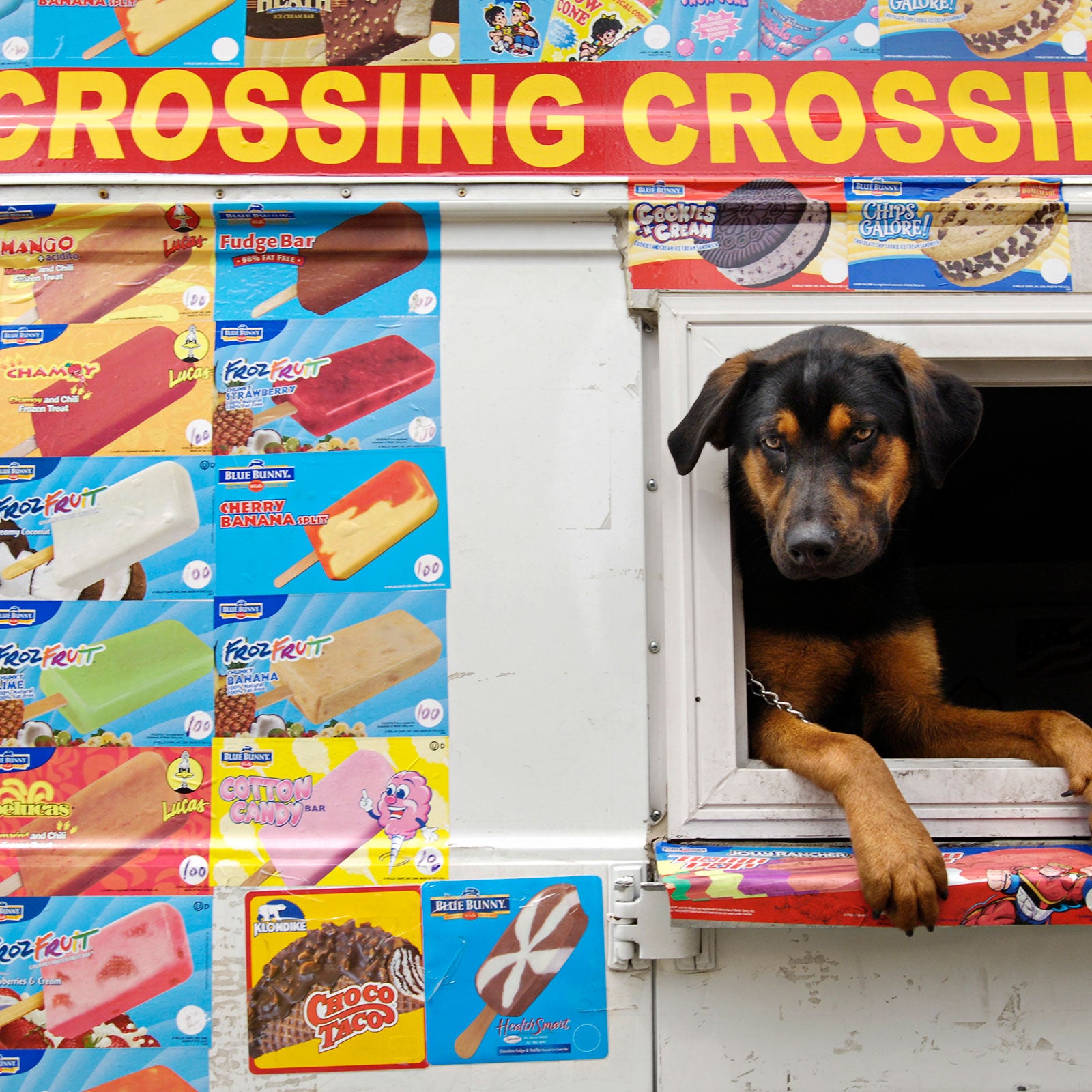 Heading out the door? Read this article on the new Outside+ app available now on iOS devices for members! Download the app.
You may be feeling a little sad that summer is ending, but the best way to beat those end-of-season blues is to take a trip down memory lane by chasing down the ice cream truck and grabbing one of the ice cream treats you loved as a kid.
"Odors and tastes have a real effect on autobiographic memories," says Steven Specht, a professor of psychology at Utica College. Specht's research focuses on the power of nostalgia, especially how it affects our perception of taste and visual artwork. Your limbic system is where tastes and odors are processed. "This is what people have generally referred to as the emotional part of the brain," he explains. The scent of your grandmother's house or the taste of a pie just like your father made can instantly trigger a deep well of nostalgia. That's a good thing.
"People sometimes mischaracterize nostalgia as a longing for the past, but it's not that," says Specht. Positive-psychology experiments have shown that experiencing it can actually make us feel positive emotions. A 2013 paper, for example, published in Personality and Social Psychology Bulletin, found that feeling nostalgia increased someone's sense of optimism for the future.
See? Eating a popsicle is scientifically proven to make you feel better. Next time you hear your local ice cream truck approaching, pull your Subaru over, comb through the seats for every last wayward dime and nickel, and punch your ticket to bliss. As for which one to choose, we've got you covered there, too. Since we've gone through the real science of why popsicles and other ice cream treats rule, it's time for a totally unscientific ranking. We polled Outside editors, readers, and friends about their favorite ice cream truck treats. Are these rankings statistically sound? Nah. Do we have a representative sample size? Probably not, but it'll still make you happy!
The Best as a Kid: Rocket Pops
Just over 18 percent of polltakers said that this spaceship-shaped insulin-spike delivery vessel was their childhood go-to (narrowly beating out the Creamsicle and the Chipwich, which both got 15 percent of the vote.)
I actually had to look up what flavor these are, and it turns out, they're a mix of cherry, lemon, and blue raspberry. However, if you can pick out all three distinct flavors, you should probably consider becoming a sommelier.
Let's face it: we did not love Rocket Pops (or Bomb Pops, if your ice cream truck carried the off-brand) because they were delicious. We loved them because they turned our mouths grotesque colors and continued our childhood indoctrination into a culture of revering the military-industrial complex.
The Best Popsicle as an Adult: It's Complicated
Creamsicles and Chipwiches both received 19 percent of the vote for the best adult popsicles. In justifying your choices, you all said it better than we ever could, so we're going to defer to you.
"Soft chocolate-chip cookies are perfect, ice cream is perfect, put together, they're transcendent," said one respondent, describing the spiritual experience that is eating an ice cream sandwich. If that's too poetic of a description for you, another Chipwhich devotee put it this way: "It's fucking cookies and ice cream, and I believe it speaks for itself. So y'all can have fun with your red-dye 40-induced health problems, I've got a whole-ass meal over here, and I'm not sharing."
The folks over at Team Creamsicle had thoughts, too. "The God-made mixture of sugary-orange flavor mellowed out by the warmer vanilla cream center is the true definition of synergy: the whole is greater than the sum of its parts. The Creamsicle ascends," said one respondent. Someone else pointed out that this choice "has orange juice, hence it is healthy." Eat your heart out.
Amazingly, 65 percent of y'all reported that you've remained faithful to the popsicle that held your heart as a child. (As one respondent said: "Creamsicles are forever, baby.")
Monogamy is admirable. But it's a wide, wide, frozen-treat world out there. Why limit yourself?
The Crazy-Rabid Fan Favorite: Choco Taco
Not that many folks said this was the best, but those that did would not shut up about it. For the uninitiated, a Choco Taco wraps vanilla ice cream with fudge swirls into a cone the shape of a taco shell. Then the top is dipped in chocolate and chopped peanuts. It's crunchy and creamy and sweet and salty all at the same time, and by the last bite, it will be dribbling down your forearms.
The thing about Choco Tacos is that they can be hard to find. And if the ice cream truck doesn't have them, well, sometimes the disappointment is just so all-consuming that you no longer have an appetite for ice cream at all. "I'm honestly too upset about the demise of the Chaco Taco to stand any other ice cream truck products wholeheartedly," wrote one respondent. Indeed, it's better to have loved and lost than to never have loved at all.
The Pop That Will Make Everyone Happy: Paletas
This was our poll's most popular write-in vote, and once you try them, you'll see why. These Mexican ice pops are often made from real fruit juice and even have chunks of fruit in them—take that, Rocket Pops. But even better is the range of flavors. Some are creamy, others are spicy, you can sometimes even find a corn or horchata option. Made to be eaten in blistering heat, they're never heavy or cloying.
Lead Photo: David Zentz/Cavan