Wine's Health Benefits Greatly Exaggerated
Resveratrol not the cure-all we thought it was.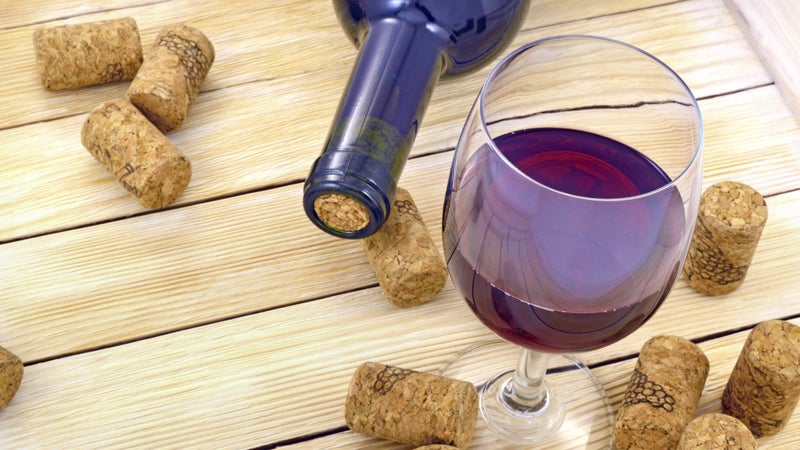 Heading out the door? Read this article on the new Outside+ app available now on iOS devices for members! Download the app.
Red wine and chocolate might not be as good for us as we were hoping.
Though people often use the purported health benefits of antioxidants in grapes, chocolate, and red wine as an excuse to indulge, a recent study has found that the antioxidant resveratrol has no association with cancer and inflammation, the incidence of cardiovascular disease, or longevity. 
"Studies using mice and cell cultures suggested that resveratrol might be protective for health and extend lifespan," says Dr. Richard Semba of Johns Hopkins University, the lead researcher on the study. "The idea that higher resveratrol levels are protective against heart disease and cancer, and might make people live longer had never seriously been examined in humans until we did our study."
For years, the so-called "French Paradox"—a diet high in cholesterol and saturated fat, yet a low incidence of coronary heart disease—has been chalked up to regular glasses of red wine, and resveratrol specifically. To test out the theory, Semba and his team conducted the Aging in the Chianti Region study from 1998 to 2009. They studied 783 men and women 65 years and older from two Italian villages to determine what effects resveratrol might have on inflammation, cancer, cardiovascular disease, and death.
Over the course of the nine-year study, 286 participants—more than one third—died. More than 27 percent of those who started the study without cardiovascular disease developed it, and four percent of those who started the study without cancer had it by the study's end. Resveratrol had no correlation with cancer rates, inflammation, cardiovascular disease or death. It's possible that instead, the French Paradox may be attributed to higher levels of exercise, Semba says. 
In the meantime, the news doesn't mean you have to avoid red wine. Studies have found that a glass or two of red wine "can provide some protection against heart disease," he says. "People should not be discouraged from having a glass of wine with a meal, as it can make the meal more enjoyable. Wine is a very complex beverage. Resveratrol is only one of the few dozen polyphenols in wine."
Lead Photo: Getty Images/iStockphoto