30 Under 30: We're Gonna Need More Mountains
A new generation of runners, skiers, entrepreneurs, activists, surfers, explorers, climbers, and photographers are tackling the biggest challenges on the planet—and they're succeeding. Introducing 30 individuals—all of them under the age of 30—who are leading the way, starting with alpinist David Lama.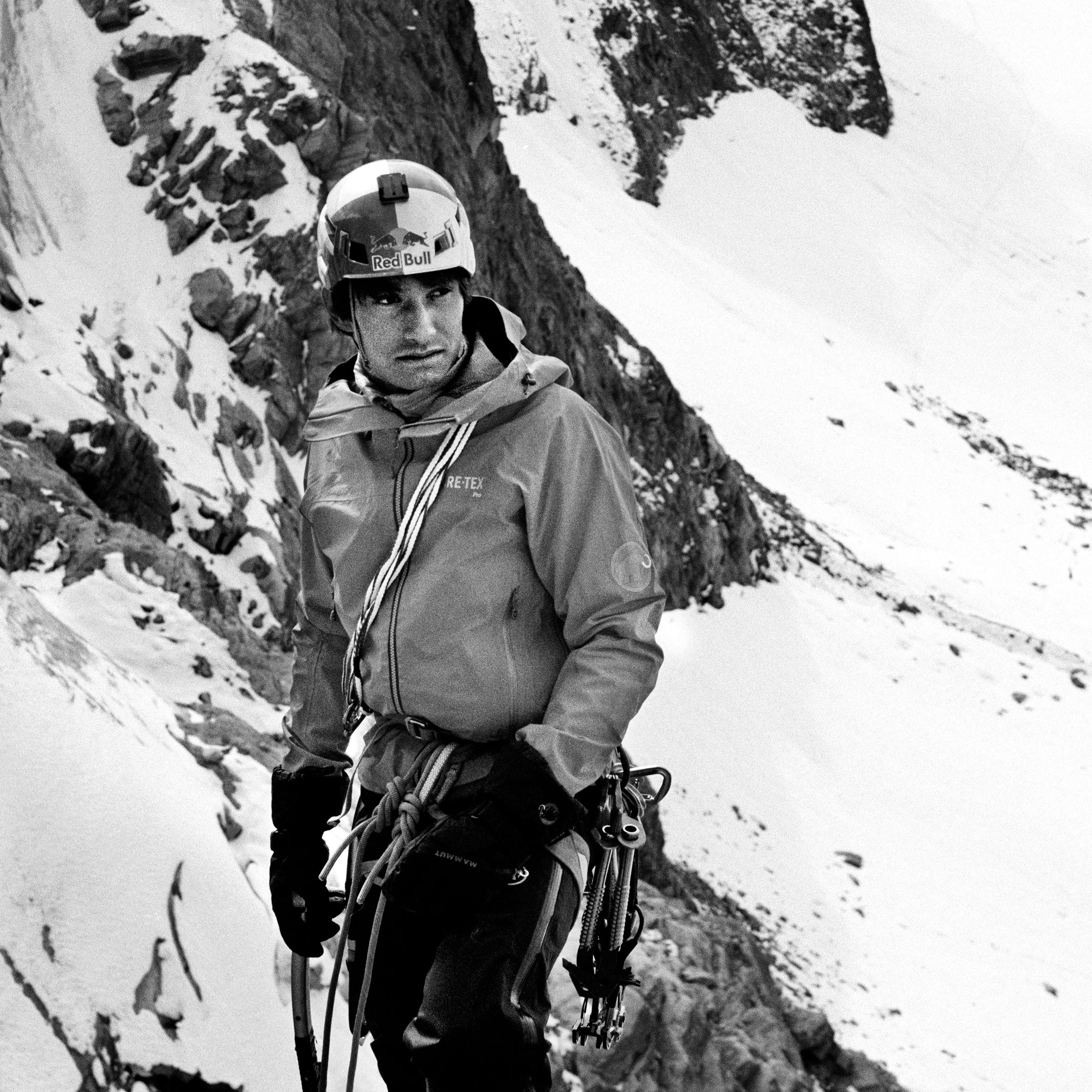 Heading out the door? Read this article on the new Outside+ app available now on iOS devices for members! Download the app.
David Lama, 26
The Wunderkid
You've no doubt read dozens of stories about how the explosion of climbing gyms has produced a new breed of outdoor superclimber. But none of those steel-fingered prodigies have made the transition to full-time mountaineer as cleanly as David Lama. When he was 18, he dominated the sport-climbing World Cup, winning the overall title in 2008. Then something changed.
Lama started going to the mountains near his home in Austria and soon began knocking off the kinds of routes that take most athletes several days in just a few hours. "The good thing about my background as a competition climber is that I'm not so concerned about the difficulty of the rock climbing," says Lama. "I know I can climb 5.14." 
In 2010, Lama, whose Austrian mother met his Nepali father while trekking in 1988, burst onto the world stage by attempting to free-climb—­using only his hands and feet to ascend, and a rope to catch him if he fell—the southeast ridge of Argentina's Cerro Torre, the iconic granite tooth that rises 10,177 feet above Patagonia. After two more tries, Lama became the first person to free-climb the challenging Compressor Route on the mountain. He did so in less than 24 hours. 
Now Lama has set his sights even higher. In October, he headed to Nepal with alpinist Conrad Anker for their second attempt on Lunag Ri, an ­unclimbed 22,000-foot mountain that thwarted the pair last year. "He's an incredible rock climber and super smooth in the alpine," says Anker. "I think he has a lot of runway left to grow into."
But Lama's greatest project—"the biggest dream I have"—is the unclimbed northeast face of Pakistan's 25,659-foot Masherbrum, which includes a vertical headwall that's like climbing Yosemite's El Capitan at over 21,000 feet. He and partner Peter Ortner were turned back in 2013 and 2014. It's a mountain that's difficult and unpredictable enough that Lama thinks it can be climbed only by a small team willing to commit to it totally. "I know that it's possible," he says, "so I'm trying to gain some more experience in high-altitude climbing. I feel like I have a couple of years ahead to pull this thing off." 
---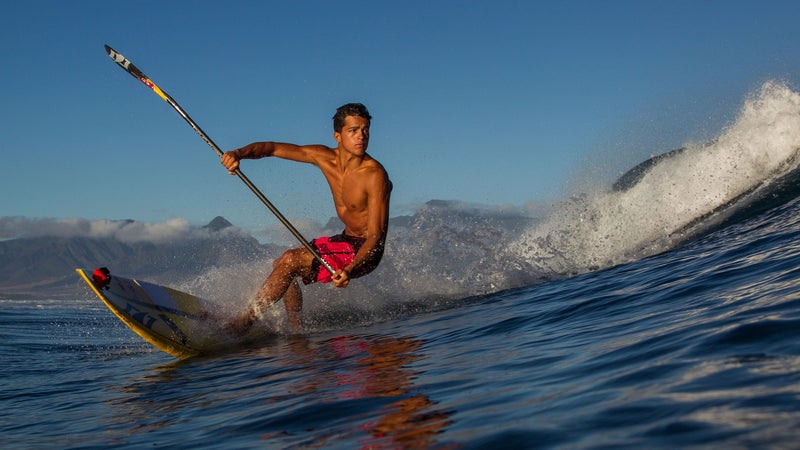 Kai Lenny, 24
The Real-Life Aquaman
There are few, if any, people in the world who are as versatile in the ocean as Kai Lenny. He is equally adept at ­windsurfing, SUPing, surfing, kiteboarding, and hydrofoiling in waves from four feet to forty. Born on Maui's north shore, Lenny grew up idolizing legendary watermen Laird Hamilton, Dave Kalama, and Robby Naish, and decided to emulate them. "When I was young, those guys were doing it all in the water, and I wanted to do it all, too," he says. Lenny first surfed Jaws, the notorious big-wave spot near his home, when he was just 16. He won his first SUP world title at 17, and most recently, he perfected the art of surfing with a hydrofoil board, allowing him to ride open-ocean swells that never break for miles at a time. "If you're not doing it all, you're missing out on a lot," says Lenny. This year, in addition to going for his eighth SUP world title, he'll compete for the first time at breaks in Chile, Portugal, and Mexico on the Big Wave World Tour. "My ultimate goal is to be world champ at that one day, too," he says. "But it takes time. I see myself as only 5 percent of the way to where I want to be." —Matt Skenazy
---
Coryn Rivera, 24
Three questions for Rivera, who has won 71 national titles and is one of the few American women who will spend the 2017 season on the UCI World Tour
You notched multiple stage wins this year and took second at the Road National ­Championship. What are your goals for next season? 
I'll be racing for a European team, Liv-Plantur, which is something I've always wanted to do. I intend to soak everything up. I'd also really love to win an elite national championship. 
How does racing in the States compare with Europe? 
Europe is the standard, and as an American you don't really get a lot of fans at those races. But the energy at Richmond [the 2015 UCI Road World Championships were in Virginia—only the second time the event has been held in the U.S.] was awesome. It made fans and riders realize what it's like to race across the pond. I hope it continues to get better.
Do you think ­women's cycling will ever be as popular as men's?
It's growing. We work just as hard as the men, and our races are just as exciting to watch. But change isn't going to happen overnight. I'm excited to be part of the sport right now, to help make it better, and to be a part of that change.
---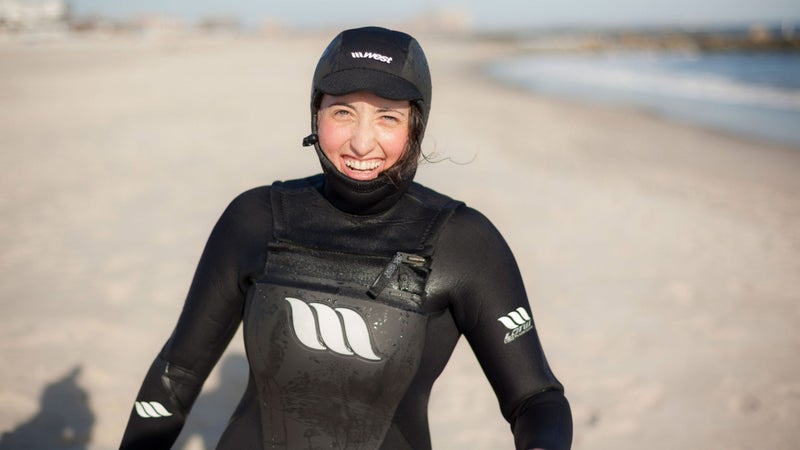 Sarah Knapp, 28
The Networker
Entrepreneur Sarah Knapp knows it's possible to live in a city and love nature. That's why she launched the annual ten-day OutdoorFest in New York City, where she lives, and the ongoing drinks-time meetup Mappy Hour. What began in 2014 as a small group swapping stories blossomed into a monthly hangout across five cities in the U.S. and Canada—and ten days of surfing, climbing, hiking, biking, and paddling for thousands of New Yorkers every summer. "We're connecting urban-­dwelling outdoor enthusiasts to each other and helping them find adventure," she says. But Knapp is the first to admit it's a work in progress. "The goal is to create a community to reflect, build, beta-test, and ultimately figure out exactly how living in the city while loving the outdoors can work," she says. As she adds new chapters and expands OutdoorFest to Washington, D.C., next summer, she's beginning to figure it out. —Abigail Wise
---
One-Sentence Résumé
Kilian Jornet, 29
He won every major mountain race in the world, so he started racing himself on even bigger mountains—like Denali and Everest. 
---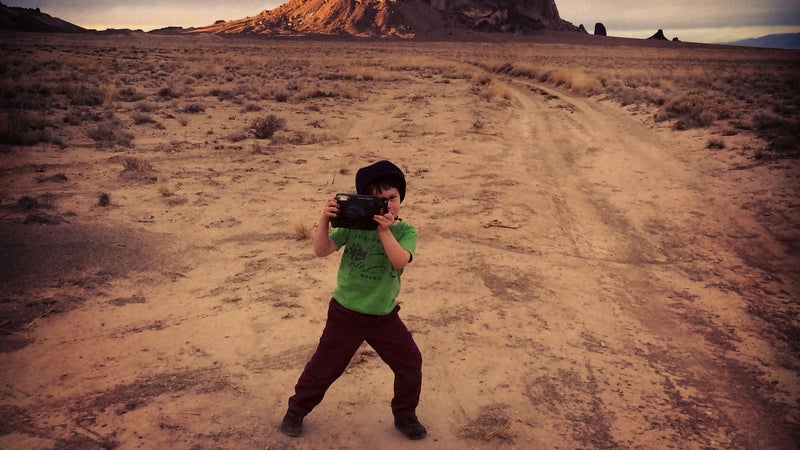 Hawkeye Huey, 6
The Prodigy
Though he's only in first grade, Hawkeye Huey has already been published in National Geographic and Vogue, and has released a book-length collection of photographs from a series of family road trips across the West. His favorite subjects include cowboys at rodeos, landscapes, and national parks. "Hawkeye doesn't weigh good light and bad light before taking a photo," says his father, Aaron, himself a photographer for National Geographic, Outside, and other magazines. "He can get interactions and expressions I could never get." Hawkeye says the key is to make friends with his subject, then check if his camera lens is set to close up or far away before taking the photo. "A good one is when the person is in the middle of the picture and when they look relaxed and natural," he says. Though the younger Huey has become an Instagram celebrity (he currently has 219,000 followers), Aaron was simply looking for something they could do together. "Hawkeye is already a very social little dude, but photographing people opens him up to a lifetime of communicating with people who are different from him." —Meaghen Brown
---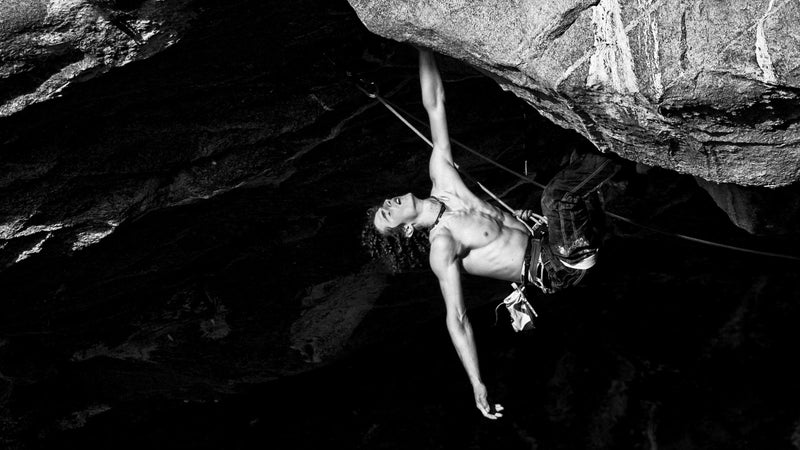 Adam Ondra, 23
The King of Rock
When Tommy Caldwell and Kevin Jorgeson ­completed the first free ­ascent of El Capitan's Dawn Wall during an epic 19-day push in January 2015, the world was stunned by the feat. But Adam Ondra saw room for improvement, remarking to CNN that he'd like to "climb it faster." This wasn't such a bold statement for the Czech phenom. He's widely considered to be the best rock climber in the world—maybe even of all time.
At six-foot-one and 147 pounds, Ondra looks like he was designed for the sport—lanky, flexible, and strong. But he also is said to maintain a mani­a­cal training regimen, often logging two hard workouts a day, six or seven days a week, for months at a time. "You have to be a kind of ­masochist," he told Climbing in April 2015. "I succeed in turning the pain into a joy." 
It seems to work. Ondra has sent the three hardest sport routes in the world (in the Czech Republic, Norway, and Spain) and one of the few V16 boulder problems (also in the Czech Republic), and he's the first climber in history to win both sport-climbing and bouldering world titles, which is akin to Usain Bolt also being the fastest marathoner alive. Ondra hopes to further broaden his skill set with difficult routes in Pakistan's Karakoram Range. And maybe even a speed attempt at the Dawn Wall. —Matt Skenazy
---
By the Numbers
Matthew Centrowitz, 26
America's greatest middle-distance runner
108: Years between Team USA's first Olympic gold in the 1,500 meters and Centrowitz's 2016 win.
0.1: Fraction of a second by which he beat second-place finisher Taoufik Makhloufi in Rio.
2: Year he had his LIKE FATHER, LIKE SON tattoo before his dad, a former Olympic runner, agreed to get one.
---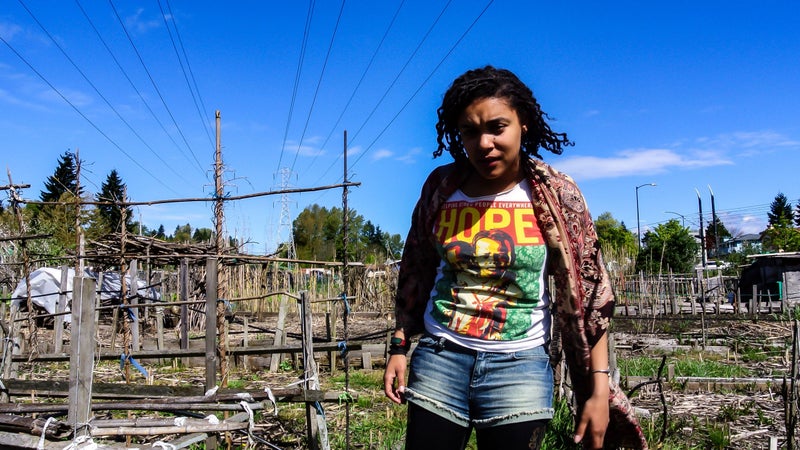 Sarra Tekola, 23
The Troublemaker
Sarra Tekola's battle against climate change began 20 years before she was born. The daughter of an Ethiopian refugee who fled his home country after a deadly drought, Tekola stood on a stage in 2014—at age 21—and shouted to a Blaine, Washington, crowd that she was "born to fight climate change." As an undergrad, she sent the president of the University of Washington a gift box of coal for Christmas, a gesture meant to pressure the school to divest more than $2 million from the coal industry. (It worked—with the help of a few protests and flash mobs.) In 2015, Tekola amped up hundreds of activists who had gathered in Seattle to protest Shell's Arctic drilling. "This is our lunch counter to sit on!" she exclaimed. "This is our history to be made!"
Tekola recently enrolled in Arizona State University's School of Sustainability, where she'll work toward a Ph.D. and study how to build eco-communities for underprivileged people. She points to Hurricane Katrina and the August 2016 storm that decimated poor areas in Louisiana. "As climate change gets worse, the communities that are already vulnerable become more vulnerable," she says. "It's poor folks, black folks, and minorities who get left in the dust." That doesn't mean she's putting activism on hold: she plans to push Arizona State to divest from fossil fuels and establish a center for multiculturalism. "ASU calls its students changemakers, and I intend to make some changes," she says. —Leah Sottile
---
One-Sentence Résumé
Stephanie Gilmore, 28
She's already one of the most dominant surfers ever—and there's no need to add "female" to that statement.
---
By the Numbers
Angel Collinson, 26, and Johnny Collinson, 24
The sibling duo dom­inating big-mountain skiing (and your favorite ski porn)
60: Size, in square feet, of their childhood bedroom in Snowbird, Utah.
2015: Year that Angel won the Best Line award from Powder magazine—the first time a woman received it.
17: Age at which Johnny completed the Seven Summits.
---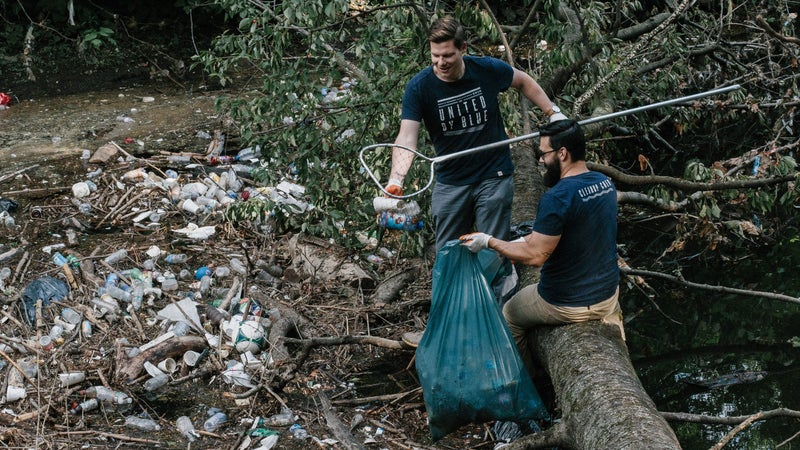 Mike Cangi, 28 Brian Linton, 29
The Conscious Capitalists
The concept behind ­Philadelphia outfitter United by Blue, founded by Mike Cangi and Brian Linton in 2010, is simple. For every pro­d-uct sold—whether that's a pair of bison-down socks, an enamel mug, or a recycled tote bag—United by Blue removes a pound of trash from a beach somewhere in the U.S. The company ­received its B Corporation designation—­meaning that doing good is as im-portant to it as earning a profit—in 2011. "The business of the future is the one that finds a way to grow while also leaving the world a better place," says Linton. United by Blue has since opened four storefronts—two in Philadelphia, one in New York City, and one on the Jersey Shore—and organized over 170 cleanups, collecting more than 350,000 pounds of garbage. —Megan Michelson
---
One-Sentence Résumé
John John Florence, 24
A lot of people have been called the next Kelly Slater—but he's the one who deserves it. 
---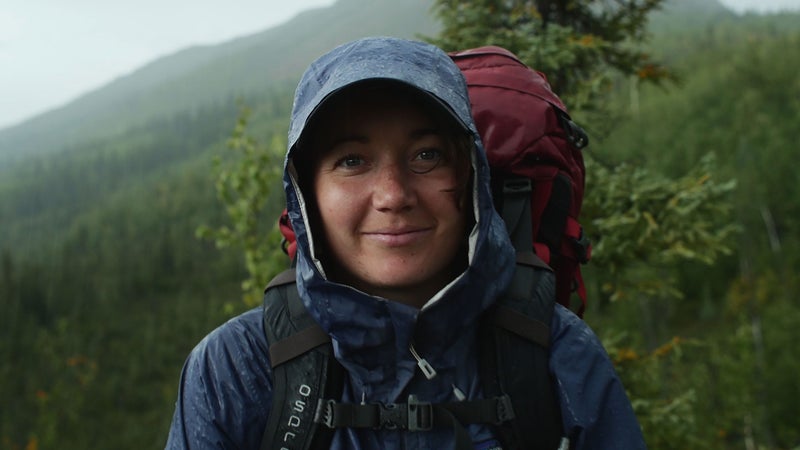 Kristin Gates, 29
The Explorer
Kristin Gates didn't plan on a career as an Arctic explorer. But after graduating from college, the New York native worked as a dog musher in Alaska, and she found herself unable to return to a normal job. "How could I work in an office after that?" says Gates. In 2013, at 26, she became the first woman to traverse Alaska's Brooks Range solo, bushwacking and pack-rafting 1,000 miles. This summer she and a team of filmmakers crossed 350 miles of Alaskan Arctic via pack raft for Paving Tundra, a 2017 documentary that spotlights a controversial proposal to build a road through the Brooks Range for mining operations. Next year, Gates and an all-woman team will set out on the first expedition to snorkel Canada's Northwest Passage near the Arctic Circle to study climate change and rapidly melting sea ice. Says Gates, "Wilderness is a resource in itself because it is so rare." —Megan Michelson
---
Parker Liautaud, 22
The Polar Explorer
When Parker Liautaud first heard about global warming, he was only in middle school. Even at that age, he decided to do something about it. At 14, he joined polar explorer and environmentalist Robert Swan on an Antarctic research trip, and at 18 he was plotting his own expedition to the South Pole to look at hydrology and climate trends. There was just one problem: it's expensive to do research there. "You have to be creative raising money for programs like this," Liautaud says.
Academic funding was out of the question, so he turned to corporate sponsorship. "For the private sector to find interest in these expeditions, they need to have something to latch on to as a story," he says. So despite the fact that he is "not at all a natural athlete in any way," he decided to enlist explorer and environmentalist Doug Stoup and attempt the fastest human-powered journey from the edge of Antarctica to the South Pole, traveling solely by foot or ski.
At 14, he joined polar explorer and environmentalist Robert Swan on an Antarctic research trip, and at 18 he was plotting his own expedition to the South Pole to look at hydrology and climate trends.
His plan worked. The British insurance company Willis Group (now Willis Towers Watson) agreed to fund not only his speed-record attempt, but also a program to collect valu­able ice samples that researchers will use to study recent temperature change on the continent. Liautaud broke the record—he skied and walked 349 miles from the Ross Ice Shelf, over the Transantarctic Mountains, and on to the South Pole in 18 days, 4 hours, 43 minutes. He's since ­graduated from Yale and started working at the White House Office of Science and Technology Policy as a natural-resources adviser. Next up: an environmental-science Ph.D. program at the University of California at Berkeley. But academic life won't keep him from staging additional climate-inspired research trips. "I wouldn't say the expeditions are over," he says. —Luke Whelan
---
Levi Draheim, 9
Three questions for the nine-year-old, whose lawsuit against President Obama and the federal government, for contributing to climate change, will be heard in November 
Do you see the effects of climate change near your home in Florida?
If the sea rises any more on our barrier island, we'll have to move to the mainland. We're already moving people. 
What do you hope happens when the government hears your case?
We want to go to trial. The government and the fossil-fuel industry want us to go away. They want us to go after smaller things, but we can't.
What do you want to be when you grow up?
An environmentalist. I want our native birds to be healthy. I want to make it so kids can play outside and not sit in front of the TV. 
---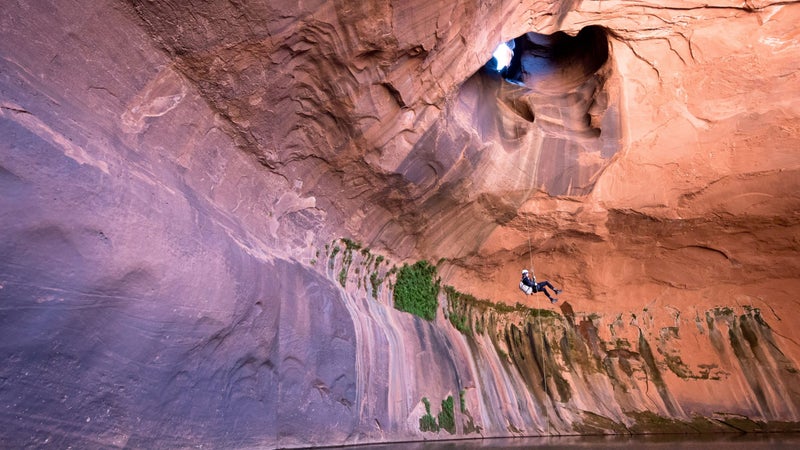 Joey Schusler, 26
The Vagabond
Joey Schusler was on a multi-day road trip through Utah when he and three buddies stopped to rappel into the Golden Cathedral. The Boulder, Colorado, native has been a sponsored mountain-bike racer since age 13, but his filmmaking career has brought him attention beyond the sport. It began when he and friend Mason Lacy racked up half a million YouTube views of their extreme-sledding videos in 2005. After graduating from the University of Colorado with an advertising degree, Schusler embarked on a series of extravagant travels, riding his bike and making films. His breakout came in 2014, when he released Huayhuash, about a ride through Bolivia's remote mountains. The resulting film was a Vimeo staff pick and won him the Best Emerging Filmmaker Award at the Boulder Adventure Film Festival. He's since completed 55 Hours in Mexico, about a round-trip ski adventure from Boulder to the summit of Pico de Orizaba, and Flashes of the Altai, a travelogue about bikepacking and pack-rafting in Mongolia. "I want to give people a sense of adventure, a genuine depiction of a place," Schusler says. "It kind of changes the world." —Brendan Leonard
---
One-Sentence Résumé
Ashima Shiraishi, 15
She's been heralded as one the world's greatest climbers since she was eight—and it has never been hyperbole.
---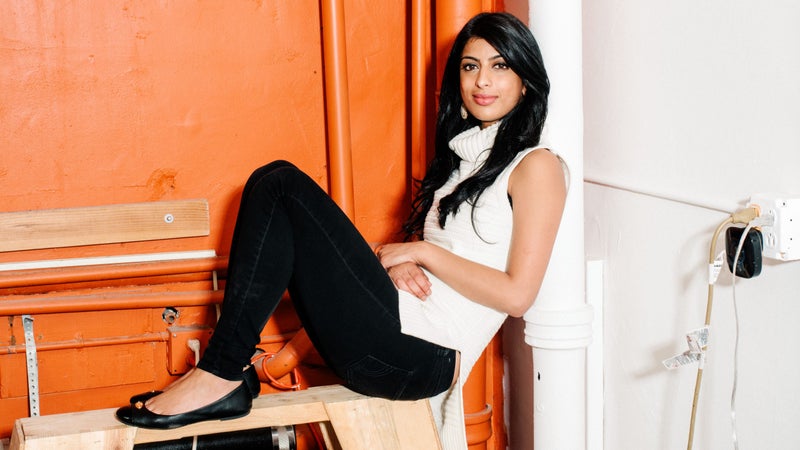 Komal Ahmad, 27
The Game Changer
As a UC Berkeley student in 2011, Komal Ahmad took a homeless man out to lunch and found her calling. The man had recently returned from his second tour in Iraq and, still awaiting his VA benefits, hadn't eaten in three days. "This is someone who served our country," Ahmad says. "He had already sacrificed warm meals at home, his own bed. And now he was living on the streets." 
Ahmad approached Berkeley's dining hall, which was trashing hundreds of pounds of edible food each day, and soon convinced the managers to bypass lia­bility issues so she could donate what­ever fit into a Zipcar. Copia, her food-recovery app, was born. 
The idea is simple: an app connects those in need of food donations—churches, homeless shelters—with people who have excess, like restaurants and caterers. Solid matches ping Copia's drivers, who make the pick-ups. Currently, Copia operates only in the Bay Area, where it has recovered more than 830,000 pounds of food and delivered it to nearly 700,000 hungry people. But Ahmad hopes to expand to other cities, including Los Angeles and New York. German officials have reached out, too. "We want to make food recovery so simple and economically effi­cient that it won't even make sense to let it go to waste," says Ahmad. —Nick Davidson
---
By the Numbers
Gabriel Medina, 22
Pro surfer, world-champion, Brazilian heartthrob
20: Age at which he won the world title, tying Kelly Slater for youngest to do so.
7: Total World Tour wins – more than any other Brazilian.
10: Score after pulling off the first-ever backflip in competetion at the Oi Rio Pro in May.
---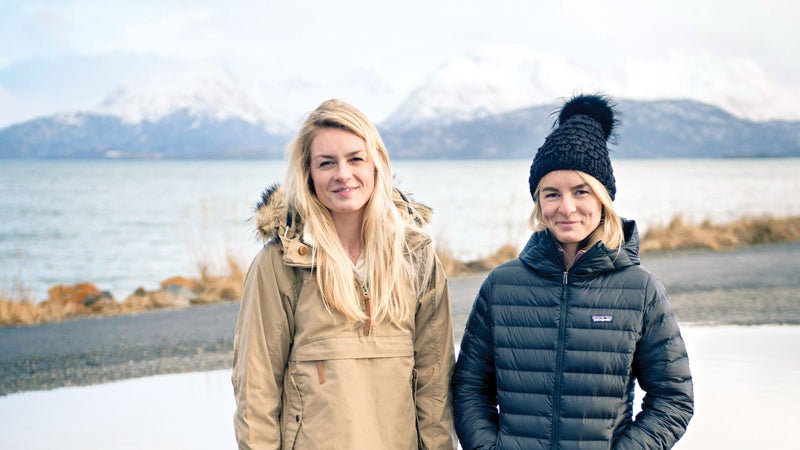 Emma Teal Laukitis, 25 Claire Neaton, 26
The Fishmongers
The Laukitis sisters grew up in Alaska, working summers on their dad's commercial fishing boat in the Aleutian Islands. While in college in 2012, the pair launched Salmon Sisters, an online shop selling nautical-inspired apparel (think hoodies and tees with hand-drawn anchors and ships), plus flash-frozen shipments of wild halibut and salmon. In July, they joined the growing number of businesses redirecting profit toward social causes when they began donating a can of wild sea­-food to the Food Bank of Alaska for every product sold. Their initial contribution: 14,688 cans. "We want to support fishermen and those who are hungry," says Emma. —Megan Michelson
---
Abigail Bergman, 20
The Water Woman 
Last July 24, just before midnight, Abigail Bergman dove into the 69-degree ­Pacific Ocean in Southern California and swam non­stop for 11 hours and 11 minutes—­warding off jellyfish, sea lice, and strong currents while making the 21-mile crossing to Catalina Island. The undertaking is part of the Ocean's Seven, the world's most iconic long-distance point-to-point crossings, considered the equivalent to mountaineering's Seven Summits. Only six people have accomplished it since Steven Munatones, a former professional long-­distance swimmer, contrived the exploit in 2008. "It's crazy, but I like to push my boundaries," says Bergman, who's majoring in neuroscience at Massachusetts's Smith College. Next up: the English Channel in July 2017, followed by one or two channel attempts per year. "Why not set big goals?" she says. —Sarah Gearhart
---
One-Sentence Résumé
Mikaela Shiffrin, 21
She's the only real threat to Lindsey Vonn's title as the top American ski racer—and she has been since she was 16.
---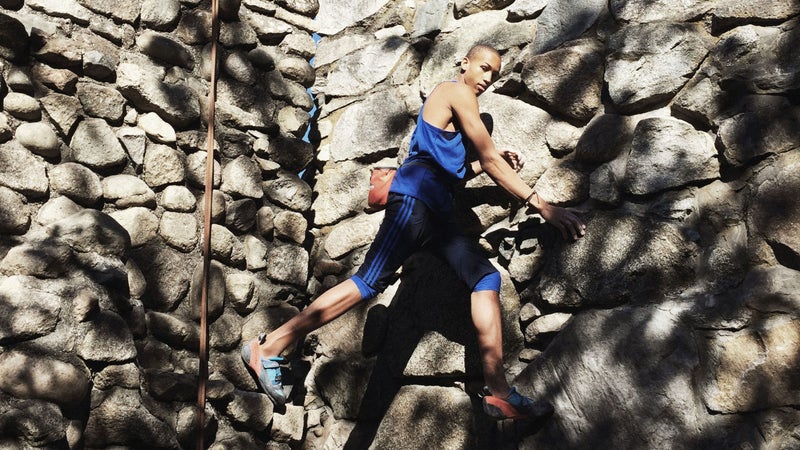 Kai Lightner, 17
The Future Olympian
Since he started climbing competitively near his Fayetteville, North Carolina, home in 2006, Kai Lightner has taken first place in about half the contests he's entered. And the 17-year-old national champion is just beginning to grow into his six-foot-two frame, prompting accolades like "the new face of climbing." But it's not just his prowess on the wall that's got the attention of the stalwarts of the sport. "There's a curiosity about the world that goes way beyond climbing—it's present in the best climbers, and I see that in Kai," says Doug Robinson, a Yosemite climbing historian who has mentored Lightner as he's migrated to outdoor walls. 
But first, college. Lightner plans to get a degree in math or business management—the influence of his mother, a professor at Fayetteville State University. (She is also his manager and self-described "belay bitch.") This fall he was juggling Reel Rock film-tour appearances with applications to schools near Boston. The city hits his main criteria: proximity to his coach, climber Shane Messer; an international airport (for faraway competitions); good climbing gyms; and top-ranked academics. He figures that mix gives him the best crack at his next major objective: ­Tokyo 2020, where climbing will make its Olympic debut. "I'll be 21 by then," Lightner says. "That's peak age for male pro climbers." —­Gregory Thomas
---
By the Numbers
Tejay Van Garderen, 28
Pro cyclist, USA Pro Challenge rinner, and America's best shot at the yellow jersey
10: Number of national junior titles won, all of them before he was 18.
22: Age at which he became the first American to wear the King of the Mountains jersey in the Tour de France.
2: Number of top-five Tour de France finishes, making him one of the U.S.'s brightest stars going forward.
---
Noah Beschen, 16
Three questions for the Hawaiian surfer who starred in theacclaimed 2015 surf film The Wild and is a future contender for the world title
What was it like ­going to grade school across the street from Pipeline?
Definitely awesome. My school was pretty close to my house, so I'd ride my bike in the morning with my friends. After school we'd ride over and watch everyone surf.
 
Your dad was a pro surfer. Has that helped as you've entered the competitive world? 
When I was young, I was pretty much on tour with him, so I've always been around it. I was born into it.
 
You're sponsored and could soon be on the tour yourself. What's your ultimate goal? 
I want to keep getting better. I want to be one of the best surfers in the world.  
---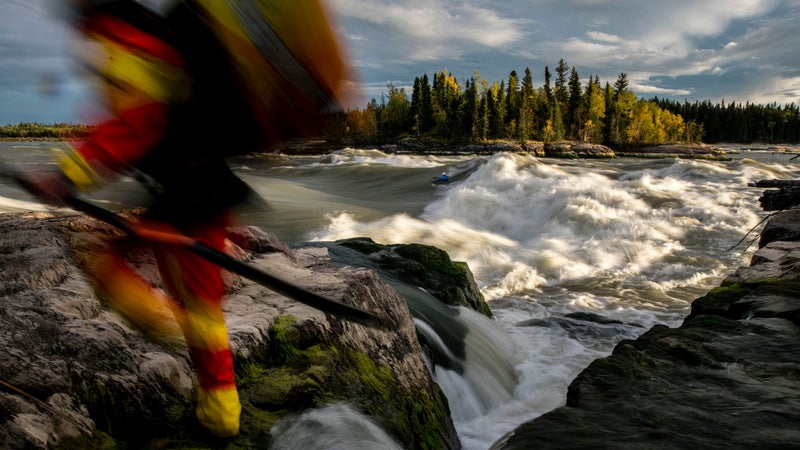 David Jackson, 23
The Wanderer
David Jackson traveled six days into Canada's remote forests to surf the Dream Wave, on Manitoba's Nelson River, with Dane Jackson and Ben Marr. The Eganville, Ontario, photographer is no stranger to ­commitment: he has woken up before dawn to sneak out to waterfalls in Zapatista-controlled Mexico and spent 40 winter nights camping in sideways rain in British Columbia's Haida Gwaii, all in dogged pursuit of the perfect shot. This year the Canadian Olympic Committee extended Jackson a coveted invitation: to shoot the 2016 Games alongside a pair of veteran photojournalists. "He has the ability to be one of the best," says Mark Blinch, who helped mentor Jackson in Rio. "It's hard to find photographers who are good to work with and don't have an ego." Chalk up his outdoor cred to a childhood marked by extended canoe solos and a full embrace of the Ottawa Valley as a freestyle-kayaking hub. —Dave Shively