We Tried It: Train Solo
It's not just for elite athlete. Training alone—in the right dose—will make you a faster and more resilient athlete.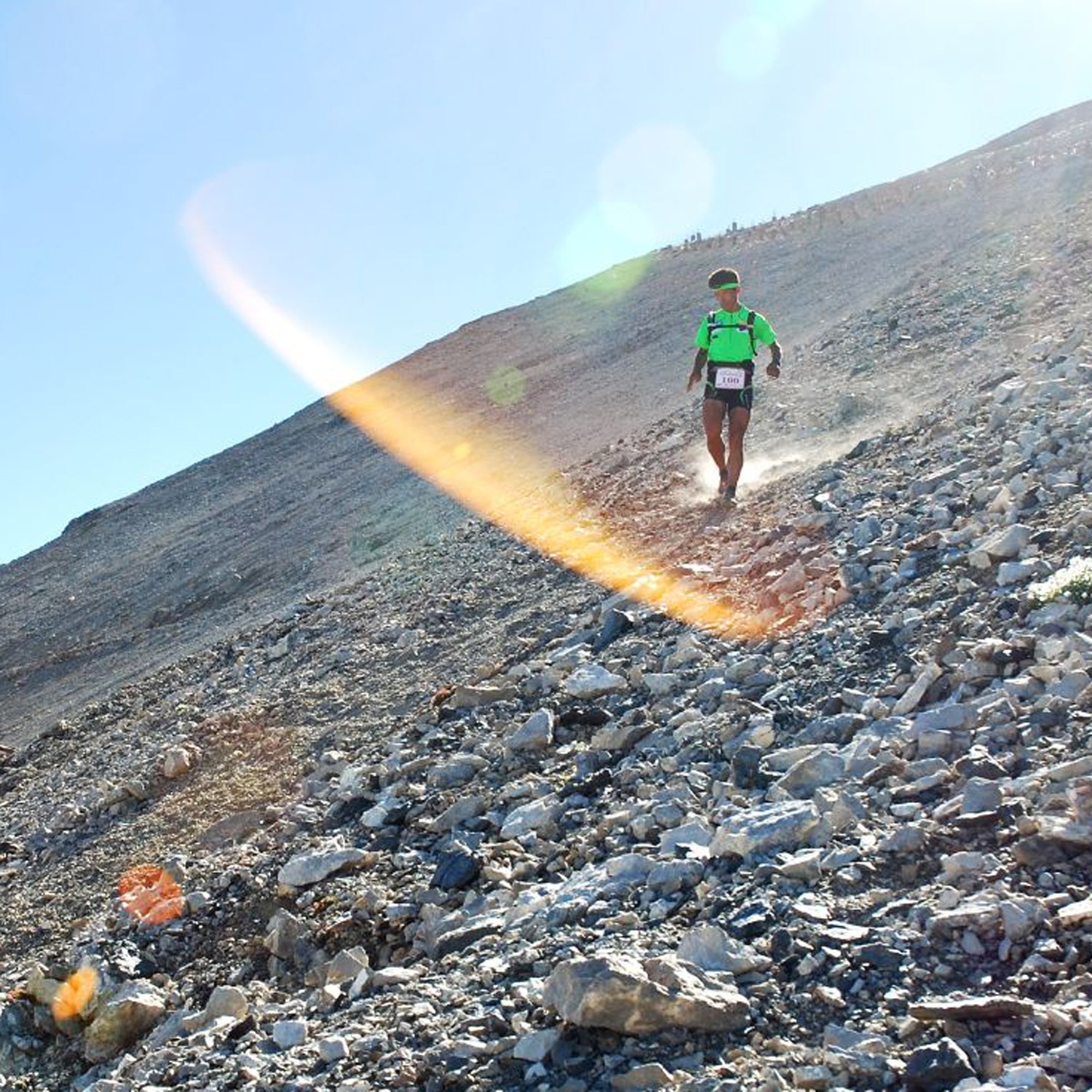 akunamatata/Flickr(Photo)
Heading out the door? Read this article on the new Outside+ app available now on iOS devices for members! Download the app.
Six days a week for five years, pro runner Brett Gotcher would meet with his McMillan Elite teammates to run. During the snowy, windy winters in Flagstaff, Arizona, they would huddle together between 8:30 and 9 a.m.; in summer, when the high desert heat is at its worst, they'd meet between 7 and 8 a.m. Under this rigid program, Gotcher ran his personal best in the marathon—2:10:36, which stands as the fourth-fastest debut ever by an American.
"Just having people out there is huge," says the 30-year-old Adidas-sponsored athlete. But there was a downside: Not everyone improved at the same pace. There were a variety of reasons, ranging from injury to adaptability, personality, and even natural talent. Ultimately, however, that meant group workouts where everyone did the same thing weren't necessarily what Gotcher needed to improve—running a certain pace could help others get faster, for instance, but not Gotcher. Finally, not long after he placed fifth in the U.S. Olympic Team Trials marathon in 2012, Gotcher decided to leave Flagstaff, return to California, and train alone.
That's where I met him, running the redwood-lined fire roads of Nisene Marks State Park in a t-shirt that said "El Gotch." Almost three years after he left Flagstaff, he's still happy with his decision. Gotcher says it's a different type of satisfaction to crush a workout without a soul watching him versus running in a group. "You've got to really get into your mind to accomplish something like that." The mental toughness earned hammering solo comes in handy on race day when bad patches and empty spots along the course can test a runner's mettle.
Another benefit, Gotcher says, is getting to choose your workout location. For him, it means he trains in his hometown on the Central Coast rather than in another state. For us non-pros, it can mean running at the local high school track instead of driving across town in rush-hour traffic for a group workout. And that could mean the difference between stomping intervals or scribbling a goose egg in your training log when just thinking about the commute saps your motivation.
But maybe the best reason to embrace the solo run is because no two runners are the same. If Gotcher is coming off a tough workout and feels he needs the extra hour of sleep, he takes it without worrying about teammates' ire or a coach's emails. Instead of listening to others, he listens to his body. Taking an extra day of easy running instead of a threshold workout with friends could mean the difference between a profitable training block and a season-ending injury.
I thought of Gotcher when I moved from my home Nashville home to Santa Fe to work for Outside. The move pulled me out of my running routines and away from my running partners. It's been a long, uncomfortable process adjusting to 7,000 feet of altitude, and I've trudged through those slow, out-of-breath miles at my own pace. For the first month post-move, running alone sheltered my fragile ego, fluctuating morale, and my body's natural pace of adaptation. For that first month, running alone was just what I needed.
One Sunday about a month in, I went for a long run with my neighbor. We went up and over the mountains. We talked the whole time—exactly what any other runner does on a long run—and it reminded me how much I'd missed having someone around. But my time running alone, at least for a season, has been both valuable and essential. And Gotcher agrees regarding his own move toward solitude: "Being in this environment," he says, "is a huge positive."
Lead Photo: akunamatata/Flickr