Pro Athletes Share Their Favorite Recovery Tools
The internet is full of gizmos to help your body bounce back from training. These stand out.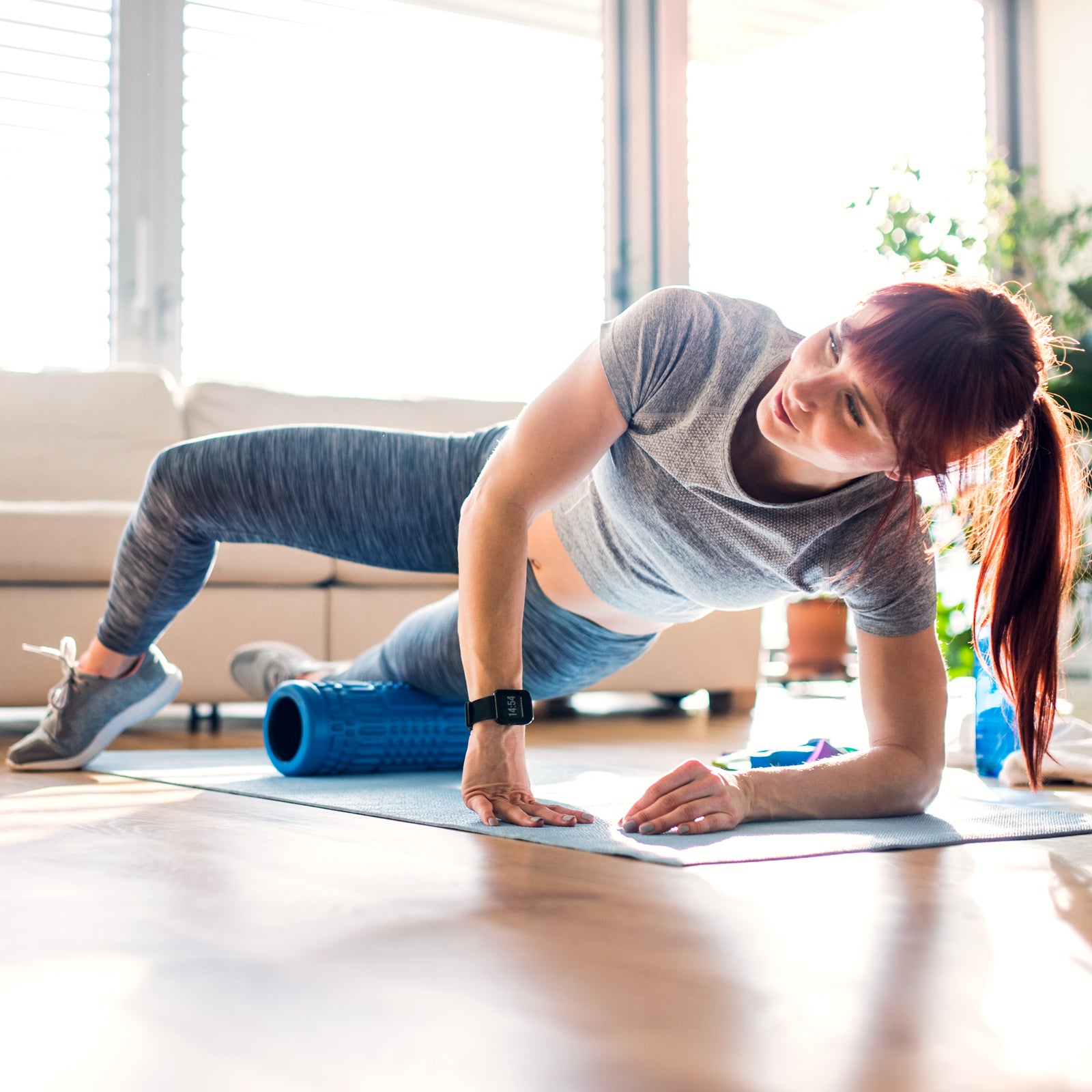 Heading out the door? Read this article on the new Outside+ app available now on iOS devices for members! Download the app.
If you're an active person, surely you've heard these messages before: Stretch, it's good for you. And do mobility exercises. Recovery is the key to health and training progress. 
The thing is, they're true. And recovery, especially, is essential to peak performance and should be treated with the same attention we give to physical training. "If you don't recover properly, you diminish the work capacity you can take on in your next workout," explains Steve House, a professional climber and coauthor of Training for the New Alpinism and Training for the Uphill Athlete. In other words, if you want to lift more weight, run faster or longer, or increase the intensity of your Zoom HIIT class without getting injured, you'll need to help your body recover properly in between training sessions. With many of us spending more time than ever at home, now is the perfect opportunity to establish good recovery habits. 
The array of specialized tools and methods available to help you do this is dizzying, from foam rollers, massage balls and guns, and salt or ice baths to websites, apps, and even lotions. How do you tell the gimmicky from the truly helpful? You ask the pro athletes putting their bodies to the test every day. 
Amanda Hankison, snowboarder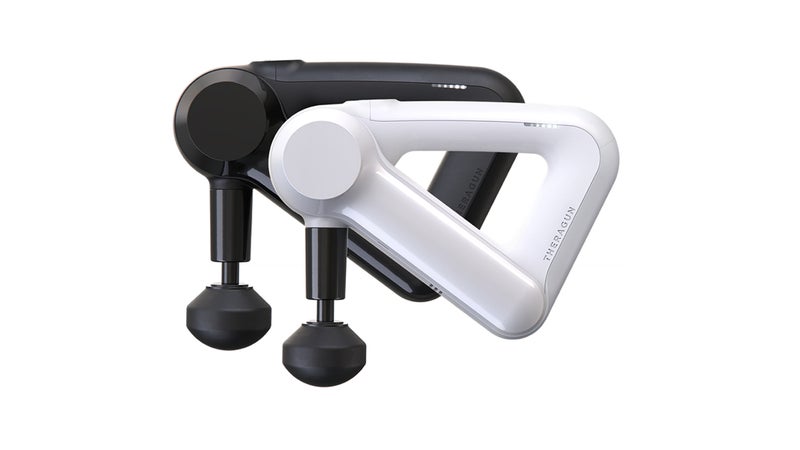 Theragun G3 ($399)
After Hankison, a big-mountain snowboarder and filmmaker, broke her leg, she wanted to get back on the slopes as quickly as possible. She maxed out her insurance's physical-therapy offerings, then started searching for ways to continue her recovery at home. "A few friends had Theraguns, and I always wanted one but couldn't justify the cost," she says. Recovery success stories from fellow athletes convinced her.
Now Hankison uses the brand's G3 percussion massager all the time. Its electric motor produces a 40-pound force that pumps 40 times a second, helping release tension in sore muscles and any area that tends to stiffen around previously broken bones or sprained joints. "When I'm super tired and foam-rolling seems daunting, I can just chill on the couch and use the Theragun," she says. "Sounds lazy, I know, but it's really effective on hard-to-reach spots like the iliacus muscle," which is deep in the hip.
---
Karsten Delap, climber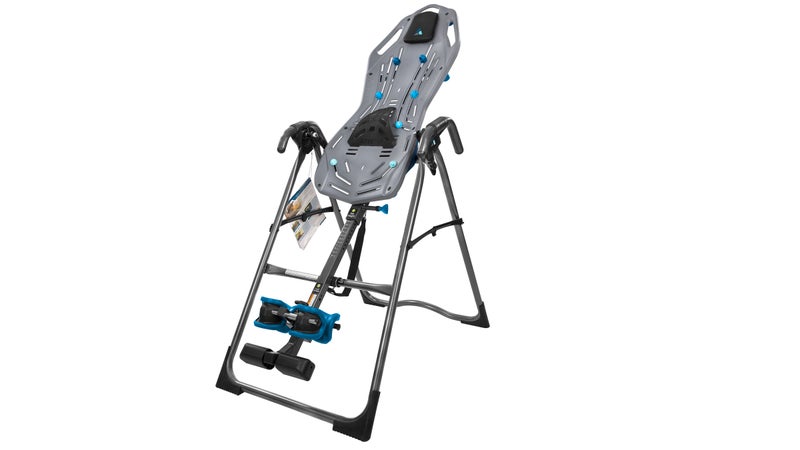 Teeter FitSpine X1 Inversion Table ($330)
Ever since his days playing college baseball, Delap has dealt with lower-back pain resulting from compressed L4 and L5 vertebrae. Now a professional climber and the owner of the North Carolina–based Fox Mountain Guides, carrying heavy packs exacerbates that pain. Looking for relief a few years ago, he turned to the Inversion Table, a device that decompresses the spine by gently flipping you upside down by the ankles, allowing gravity to elongate and stretch the body.
"I look at [recovery] products as a way to sustain training and push limits but also to keep going through big bouts of work while guiding in the mountains," Delap says. The table can be customized with acupressure nodes and a lumbar bridge, depending on users' needs, and it can help with general muscular tension, herniated discs, sciatica, and other spinal ailments. 
---
Sunny Stroeer, endurance athlete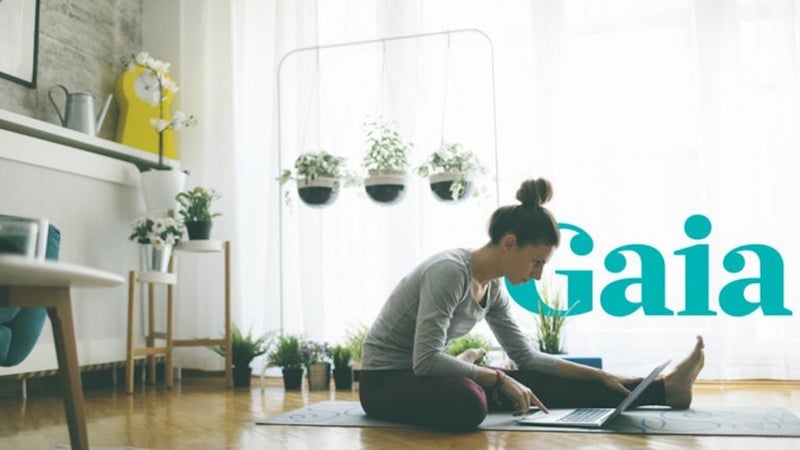 Gaia Yoga Subscription ($99 per year)
Most days, Stroeer, an ultrarunner and a mountain guide, wakes up in a sleeping bag. When she's home in Kenab, Utah, however, the 34-year-old likes to start her day with a morning meditation and yoga session. "No matter what I'm looking for—meditation, basic stretches, or a specific flow and mobility focus—I'm usually able to find it on Gaia," she says of the wellness website and app.
Stroeer has used the platform to keep both her body and mind limber in between expeditions for the past two years. It offers more than a thousand yoga, meditation, breath-work, Pilates, and body-weight cardio videos, ranging from a five-minute Care for Tired Shins class to 90-minute full-body vinyasa flows. Members can filter the options by body part, duration, and sport. 
---
Chloé Dygert, cyclist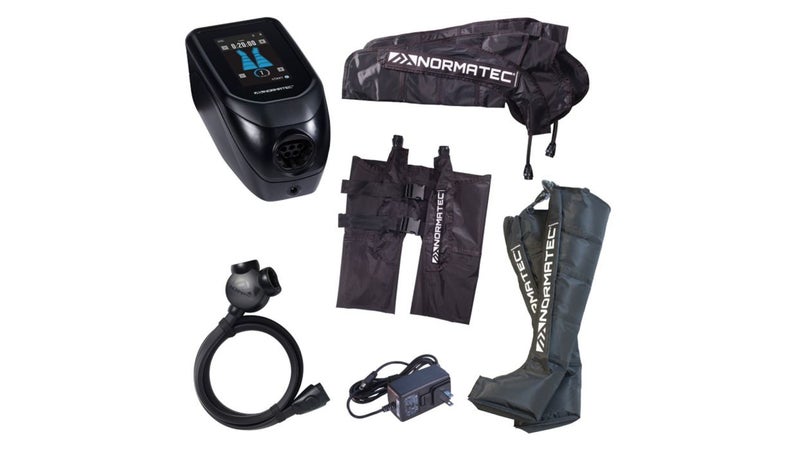 NormaTec Full Body Recovery System Pulse Pro 2.0 ($2,895)
In the final months leading up to the 2016 Olympics, world champion U.S. track cyclist Dygert was logging dozens of hours in the saddle each week. To maintain her giant workload, she started using NormaTec's Full Body Recovery System, a compression massage device that boosts blood flow. (Dygert is now sponsored by the company.) Users slide their arms, legs, or hips into sleeves that inflate, squeeze, and pulse in a series of patterns designed to reduce lactate buildup, minimizing fatigue and increasing mobility. 
Dygert travels with it everywhere. "It's a tool that I trust and have used at every big event I've competed at since," she says. "I generally use them right after a long training day to flush the legs out. Then on race day, or the day of a big workout, I will flush the legs a few hours prior." 
---
Emily Harrington, climber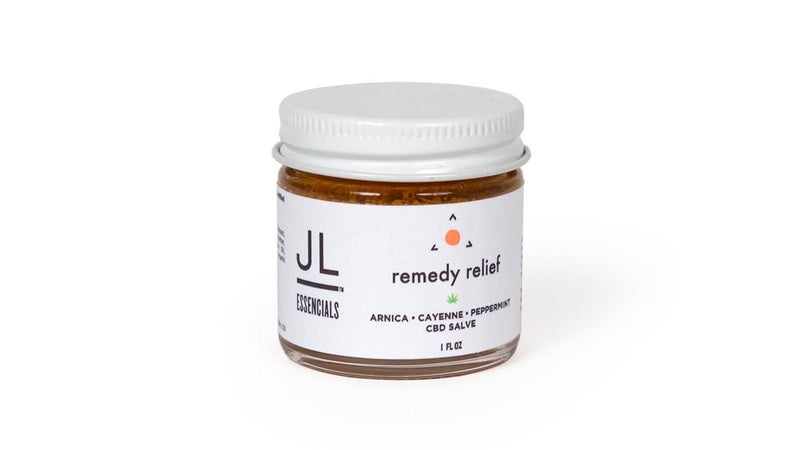 JL Essencials Remedy Relief CBD Balm ($69) 
Though Harrington, a professional climber, now resides in California, she grew up in Boulder, Colorado, where her aunt still lives and runs the skin-care company JL Essencials, which makes organic, plant-based salves, oils, and serums. Harrington applies the mixtures to alleviate everything from sore muscles to worn skin.
Her favorite product is the Remedy Relief balm, which blends full-spectrum CBD hemp extracts and arnica, an herb that's part of the sunflower family, to soothe aches. Cayenne pepper and peppermint oils stimulate circulation. Altogether, Harrington says, "it's warm and tingly" and provides quick, relaxing relief.
---
Steve House, alpinist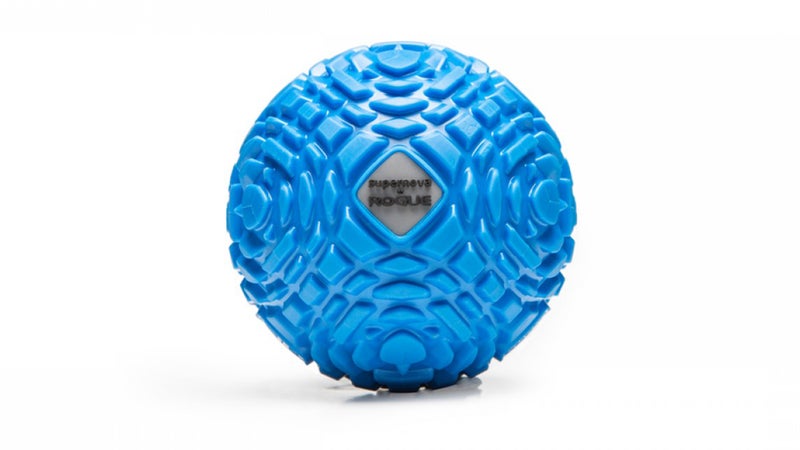 MobilityWOD Supernova 80-Millimeter ($39)
House recommends using a small, hard ball like those in the MobilityWOD series to roll out tight and sore muscles. "Like deep-tissue massage, rolling is often uncomfortable, especially when the targeted area is seriously afflicted," he says. "While you'll feel relief after just a few minutes, don't expect a quick fix. You should plan for routine maintenance."
He budgets five to twenty minutes a day for rolling. "If you've got a knot, then even a couple of minutes on that spot will help. A useful guide is to roll until you feel a change in the tissue, and stop when you are no longer making a change. You should feel some warmth, a relief or release of tension, and a decrease in pain after rolling," he says. "Do not roll on bruised tissue or injured areas."
Lead Photo: GrapeImages/iStock