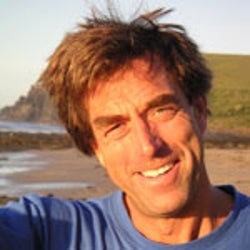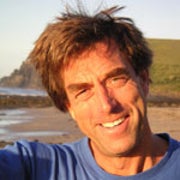 Peter Stark
Peter Stark was born in Wisconsin to an adventurous and outdoorsy family and began traveling when young in canoes, on skis, and also by more conventional means. He received a bachelor's degree in English and anthropology from Dartmouth College and a master's in journalism from the University of Wisconsin. After a brief stint in newspapers, and based in Missoula, Montana, he went on to work as a full-time freelance writer specializing in subjects on the outdoors and adventure, exploration history, wilderness and indigenous peoples, and the physiology of the human body under extreme stress. His articles have appeared in
Outside
(where he is a long-time correspondent),
Smithsonian
,
The New Yorker
, the
New York Times Magazine
,
Men's Journal
and many other publications. His books include
Driving to Greenland
(essays about the Arctic, 1994);
Last Breath: Cautionary Tales from the Limits of Human Endurance
(Ballantine Books, 2001);
At the Mercy of the River: An Exploration of the Last African Wilderness
(Ballantine, 2005); and
The Last Empty Places: A Past and Present Journey Through the Blank Spots on the American Map
(Ballantine, 2010).   His most recent book,
Young Washington: How Wilderness and War Forged America's Founding Father
(Ecco/Harpercollins, 2018) presents a new, brash, and unexpected view of our first president two decades before he led America to independence. His previous book,
Astoria: John Jacob Astor and Thomas Jefferson's Lost Pacific Empire; a Story of Wealth, Ambition and Survival
(Ecco/HarperCollins, 2014) was a New York Times bestseller and PEN USA literary award finalist. More about Peter Stark's books, articles, and contact information can be found at
peterstarkauthor.com
.
Find Me