Fact-Checking Outside's Altitude Training Tips
Sometimes you have to take your own advice—or suck it up and eat crow.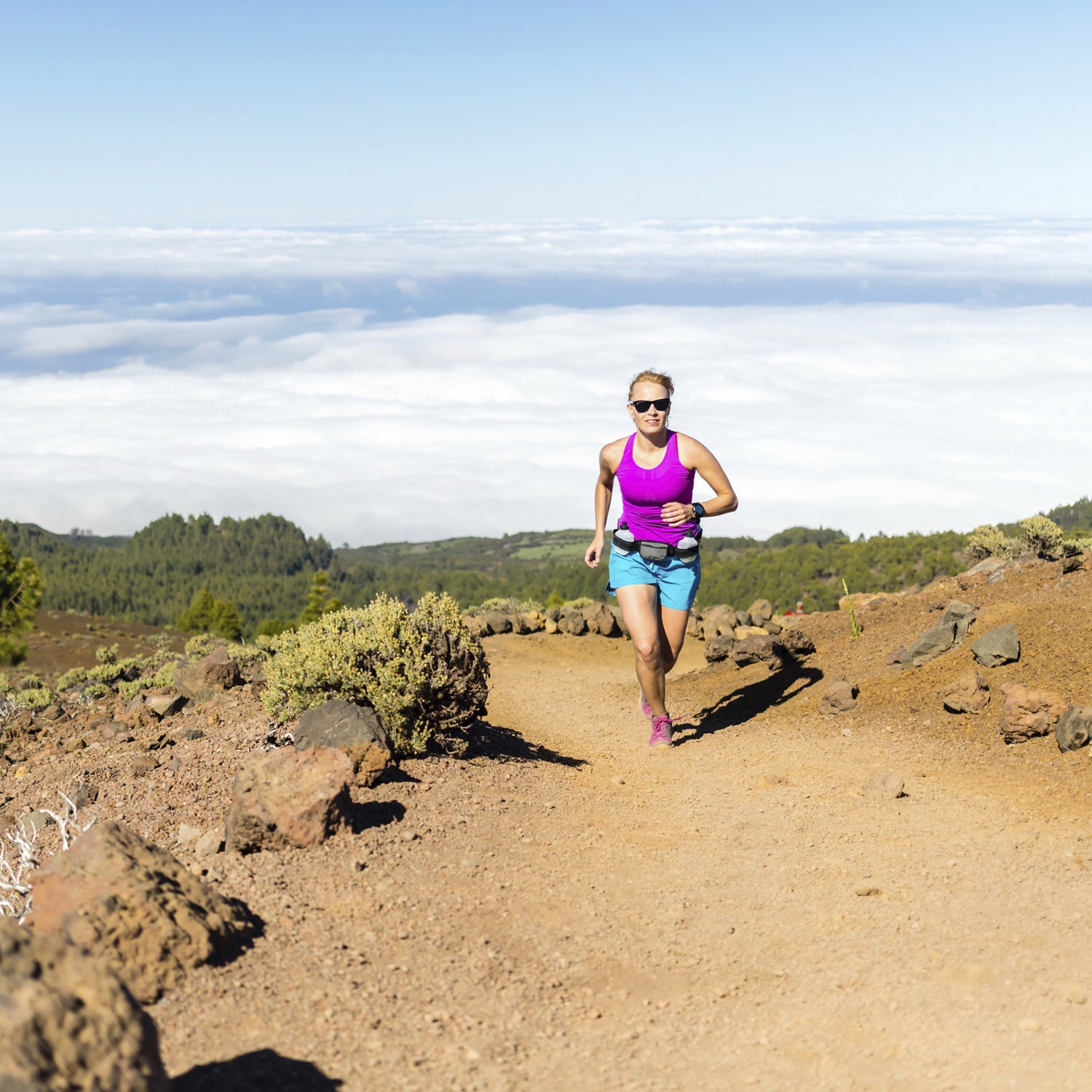 blyjak/Thinkstock(Photo)
Heading out the door? Read this article on the new Outside+ app available now on iOS devices for members! Download the app.
No matter what I read about tackling a high-altitude race, I wasn't convinced that minor training tweaks could actually affect my result. And as a fact checker for Outside magazine, I couldn't resist the chance to test our online team's fitness advice when I ran a 26.2-mile race in Leadville, Colorado, last month.
Maybe it was an altruistic pursuit, but it's more likely that I needed an outlet for my growing nerves. Because Leadville is high (in at least one way I could confirm). The town is wedged between Rocky Mountain 14ers at 10,152 feet, and the course starts climbing right away.
Us mere mortals were resigned to hiking the inclines as the trail weaved toward the halfway point at Mosquito Pass (13,185 feet) where wind speeds hovered around 30 mph. To put it in perspective, climbers launch most Mount Rainier (14,409 feet) summit bids from Camp Muir, which sits at 10,080 feet. You know, the same height at which pilots used to tell you it was okay to turn on approved electronic devices. High.
So how does Outside recommend tackling the highest marathon in the United States? And more importantly, does our advice work?
"Avoid racing between 24 to 72 hours at altitude and instead head up the night or morning before."
To avoid the ill effects of altitude on race day, we recommend heading up one to three weeks ahead of time to get acclimated. If that's not doable, then avoid the window where symptoms typically set in: between 24-72 hours of exposure.
Since hanging out in Colorado for a week wasn't something I could pull off, I got to Leadville 12 hours before the gun. Surprisingly, I felt no effects of the altitude (trust me, I was looking for it), but it definitely took a mental toll because I couldn't stop thinking about it.
PINOCCHIO RATING: 0
---
"Aim to spend four or more hours at 5,000-plus feet a few times in the month leading up to the race."
Having experience training at altitude helps. When I moved to Santa Fe (7,000 feet), I was aware of the thin air the second I got out of the car. But three months of training here gave me a huge advantage over my fellow Midwestern competitors. On the course I met a guy from Oklahoma (as we were walking one of the ascents), and he mentioned that the tallest "mountain" he could find topped out at 1,400 feet. He'd never breathed air so thin, much less tried to run in it.
PINOCCHIO RATING: 0
---
"Be sure to prepare mentally, as your race pace will be slower and dehydration sets in quicker."
I'm pretty good at drinking water. I even nixed my usual night-before beer because Outside (for once) doesn't recommend drinking booze. Starting the race hydrated is easy enough, but staying that way is a bit tougher. I took a few sips of water every 10 minutes or so, but it wasn't sufficient to keep headaches at bay. As pressure built at the nape of my neck and temples, however, a quick chug of water reversed the advancing pain and allowed me to keep trudging on.
PINOCCHIO RATING: 0
---
"Rather than trying to maintain your typical pace, consciously slow yourself down to avoid blowing up." 
Unlike a sea-level marathon where a wall is expected late in the race (if ever), at altitude you might not know you're bonking until you're delirious and puking in the trees. For many, myself included, a finish at high altitude is as good as a win. I overheard the following advice on the course:
1. Don't do anything stupid. 
2. Just finish. 
One guy said this to another shortly after we passed a runner dry heaving around the two-mile mark. The altitude combined with the gnarly terrain (think snow, loose rock, mud) was responsible for a few bloody knees and faces as runners navigated the steep slopes. No need to do anything crazy, just keep it moving. 
PINOCCHIO RATING: 0
And if all else fails?
---
"If you still end up feeling like crap the whole race, don't sweat it. It's not you—it's genetics."
I managed to finish on two feet, arms sticky with electrolyte water and a new tan line resembling a capped-sleeved wrestler's singlet. But I finished. I was waiting for symptoms of altitude to hit, but they never did.
The Bottom Line:
So after completing this 6.5-hour investigation, my fact check found that we've offered sage advice on executing a high-altitude jaunt, sans hypoxia and with enough stamina left to Instagram post-race. No noses growing here: it turns out (surprise!) that Outside's experts know their stuff.
Lead Photo: blyjak/Thinkstock