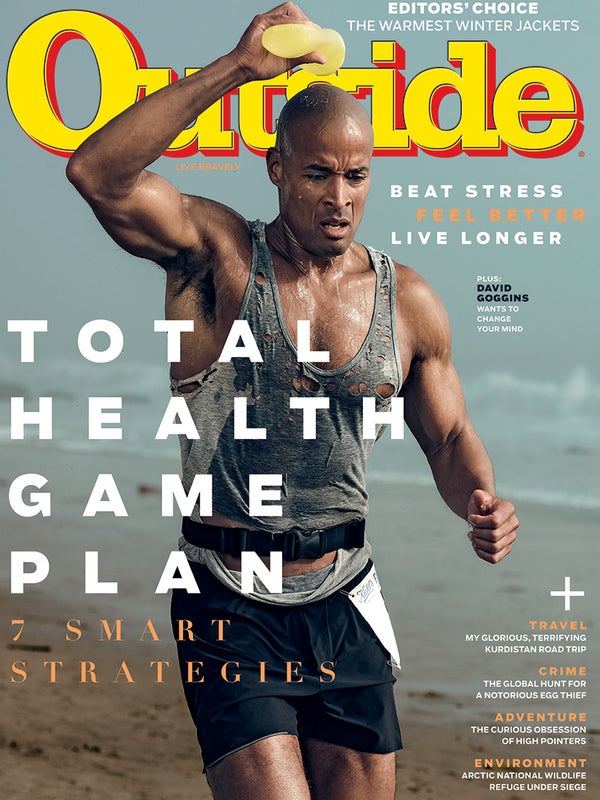 Outside Magazine, January/February 2019
---
Features
Among Mountains and Martyrs: Kurdistan is home to rushing rivers, spectacular peaks, and fiercely hospitable people. It could be the Middle East's premier outdoor destination—except for a few lingering problems, like the thousands of land mines left over from decades of war. —Jason Motlagh
The Unlikely Preacher of Action Sports: Sal Masekela, first son of a Haitian immigrant and a legendary jazz musician, was the face and voice of the X Games. Now, as the meteoric growth of action sports comes back to earth, the most connected man in the room is wondering what's next. —David Shultz
Get Shorty: High pointers are climbers who will do anything to reach the tallest point in every state, county, or whatever other designation they can dream up. Just ask John Mitchler, who had knocked off everything on his list except the tallest spot in a ­remote U.S. territory: 3,000-plus-foot Agrihan. —Peter Frick-Wright
The Egg Thief: For decades he helicoptered up and rappelled down to aeries on cliff faces from Patagonia to Quebec, snatching unhatched eggs from protected raptors and, investigators believe, selling them to wealthy falconers in the Middle East. Joshua Hammer tracks one of the most bizarre criminals in modern history.
Dispatches
Big Idea
It's Not About the Oil: The drilling forces trying to get into the Arctic National Wildlife Refuge are undercutting existing laws and bypassing our democracy. They must be stopped. —Marc Peruzzi
The Outsider
David Goggins: The former Navy SEAL tells you how to push past pain, fear, and mental blocks to reach your full potential.
Exposure
Portfolio: Frédéric Lagrange's vibrant images of life in Mongolia.
Travel
Winter Escapes: From deserted beaches to raucous singletrack to ancient Maya ruins, Central America will warm up your insides.
24 Hours: Spinning through Tucson, Arizona.
Gear
Puffies: The season's warmest down and synthetic jackets.
Winter Boots: Weather-ready footwear with street styling.
Women's Winter Workout: The endurance layers you need to conquer the cold.
Home Gym: Having your own training space means no excuses.
Style
Casual Warmth: Shackets for crisp sunny days.
Fitness
The Performance Project: Could you handle a month of eating only meat? Five weeks of mindfulness? Chugging a gallon of water every day for 30 days? Our guinea pigs tried out seven unorthodox wellness quests.