Reject Resolutions, Embrace Habits
Make those nebulous resolutions last by turning them into habits. The key? The right reward.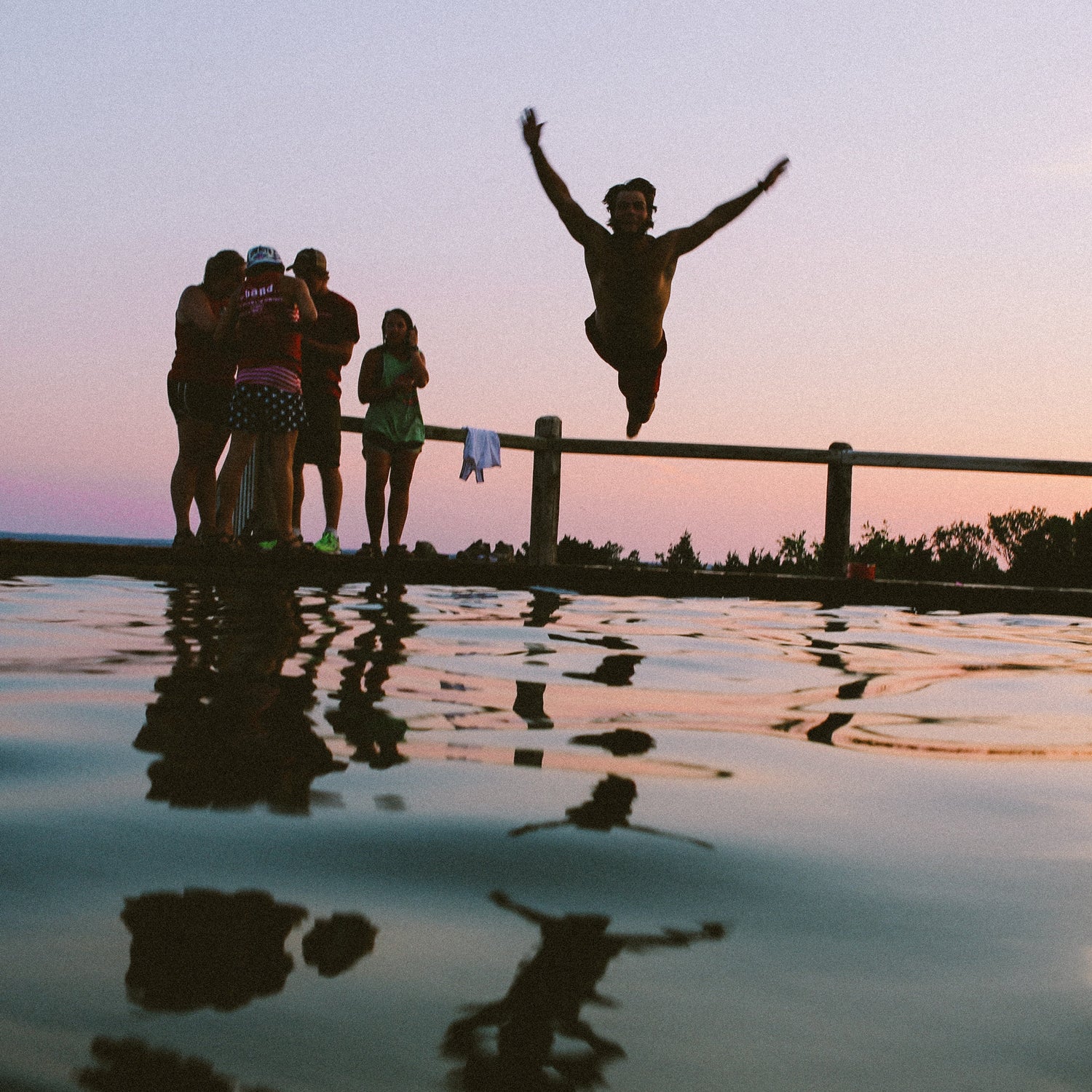 Brooklyn Morgan(Photo)
Heading out the door? Read this article on the new Outside+ app available now on iOS devices for members! Download the app.
You've read the statistics. Only 64 percent of people stick with their New Year's resolutions beyond the first month. That number drops to 46 percent six months into the year. So what can you do?
Set goals—and make them specific. Everyone wants to lose weight, run faster, and get stronger. But successful people set measurable goals that lead up to that big one, like running a loop a minute faster per week.
Embrace mental contrasting. Don't dream only about your perfect future self—when you incorporate practical visualization into those fantasies, scientists believe you'll have a better chance of making them come true. First, picture yourself sticking to your goals. Next, think through the obstacles in your way. Finally, lay out a plan to overcome those roadblocks.
Hack your biology. You can train yourself to do anything—from running every morning to reading books every evening—without having to rely on limited willpower. How? Turn that behavior into a habit, says Charles Duhigg, author of The Power of Habit. It involves some self-conditioning, but anyone can make a desired behavior a habit. You just need a cue—"the trigger for an automatic behavior to start," Duhigg says—and a reward, the thing that makes your brain "latch onto that pattern and remember it, which makes it automatic in the future."
Want to run more? Leave your shoes by the door (the cue) and give yourself a reward for finishing, like a piece of chocolate. "Eventually, when you see the shoes, your brain will start craving the reward, which will make it easier to work out day after day," Duhigg writes. Soon enough, you'll view the run itself as the reward—and a healthy habit is born.
Create Your Own Reboot
In this action plan, we've identified 15 habits—some serious, some absurd, others impossible—to set this year. Why 15? Why add the outlandish? Because goal setting should be personal, even if the science behind setting great goals is universal. Believe it or not, some people just don't love coffee (habit #9) or can't do without their phones (habit #15). So, begin with this checklist—but don't let it be the final word on your reboot.
Lead Photo: Brooklyn Morgan