The 2020 Outsiders of the Year
A quarantine backyard ultramarathon. Thousands of protesters on bikes. This year brought the unexpected in countless forms. Here's who (and what) had the biggest impact on the outdoor world.
Heading out the door? Read this article on the new Outside+ app available now on iOS devices for members! Download the app.
Typically, our annual Outsiders of the Year package highlights only people. But because 2020 was unusual in just about every way, we took a different approach to our latest edition of the list. In addition to honoring the athletes, activists, and other outdoorspeople who changed the outdoor world, we also included some of the items and trends (plus two very good dogs!) that made this challenging year a little more bearable. Here are our picks for the 2020 Outsiders of the Year. 
---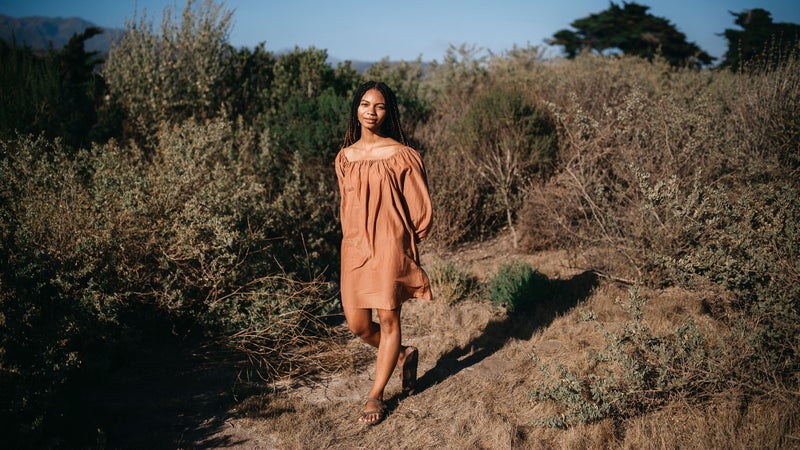 Leah Thomas
The activist calling for a new kind of environmentalism
In August 2014, Leah Thomas was about to begin her sophomore year of college when she spotted her parents on CNN. They were protesting the killing of Michael Brown by a police officer in Ferguson, Missouri, near where she grew up. Thomas had just declared an environmental-science major. How could she focus on learning about air pollution when her family was fighting for civil rights in a haze of tear gas?
Recognizing the link between social and environmental justice was an awakening for Thomas, 25. But it wasn't until this May, after George Floyd spent the last eight minutes and 46 seconds of his life under the knee of a Minneapolis police officer, that she became comfortable calling herself an activist.
By then, Thomas had a modest following on Instagram as Green Girl Leah, sharing content about sustainable living. She also worked in communications at Patagonia. (She was furloughed during the pandemic.) Searching for a show of solidarity from outdoor-industry colleagues after Floyd's death, Thomas found none. The same folks who walked beside her at rallies for endangered salmon went silent when it was time to stand up for endangered Black lives—for her life. 
Frustrated, Thomas posted a graphic on her Instagram account featuring the phrase: "Environmentalists for Black Lives Matter." She also shared a definition for what she termed intersectional environmentalism, the idea that social and environmental justice are inextricably linked. It was a riff on intersectional theory, the concept coined decades earlier by law professor and activist Kimberlé Crenshaw to describe how aspects of our identities—gender, race, physical abilities—intersect with one another and the world at large. Thomas hoped to spur at least a few people in the environmental community to start considering the importance of the idea.
She did not expect the flood of support that followed. Her post was liked over 50,000 times; shares further spread her message. Though she was stunned by the sudden attention, Thomas recognized the rare opportunity to convert social media buzz into action—and to shift the spotlight toward others who had long hustled for outdoor equity. "These activists have been here for years, sometimes decades, even though intersectional environmentalism might be new," she says. "This work has been here. Let's not reinvent the wheel."
Within a week, she launched the Intersectional Environmentalist (IE) website and created a council that now features almost two dozen activists, advocates, and influencers working for change in the outdoor industry and environmental movement. Their vision? Pool talent to create a set of resources that can transform their goals from a hashtag into concrete action.
Thomas estimates that over 300 companies, both within and beyond the outdoor industry, have reached out to her since May; 25 of them are now enrolled in a pilot version of the IE Accountability Program, an intensive, roughly four-month course that covers a range of topics, from identifying internal bias and barriers to inclusivity, to avoiding greenwashing and "woke-washing" (offering platitudes about social justice without investing time and resources). The IE council is building additional online learning tools, and Thomas, who now works full-time on IE, is plugging away at a book.
There are naysayers, of course, and plenty of racist trolls. But Thomas isn't focused on them. Instead, it's the people who flood her with DMs to say they finally feel seen that give her motivation and hope for the future. "It makes me happy to know that people are recognizing their power to change these systems." —Shawnté Salabert
---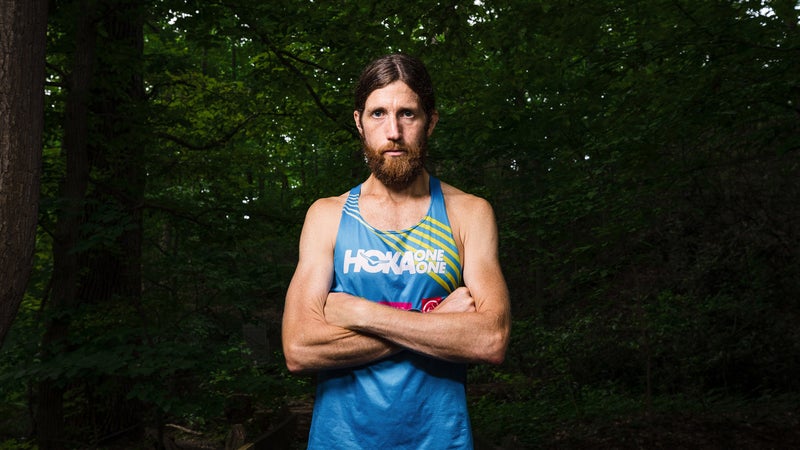 Michael Wardian
The planet's most obsessive runner hasn't let the pandemic slow him down
Michael Wardian isn't the world's best distance runner, but he might be the most prolific. The 46-year-old ship broker from Arlington, Virginia, has a marathon personal best of 2:17, and his race résumé seems to defy the space-time continuum. He has won seven marathons in seven days on seven continents—on two separate occasions. Coming into 2020, Wardian had contested 51 marathons and 30 ultras over the previous three years, producing enviable results in some of the most challenging races across the globe. Somehow, he has managed to do this while remaining a happily married father of two and working full-time. As you might imagine, his work situation is flexible. "I've done my job in the middle of the Gobi Desert and on the mountaintops of Chamonix," he says. 
While the circumstances of this past year put a damper on Wardian's aggressive travel schedule, he continued his high-mileage exploits, pandemic be damned. In response to the widespread cancellation of in-person races, Wardian adapted by going all-in on virtual events and racking up a flurry of local fastest known times, including a self-supported FKT for the 110-mile Shenandoah National Park section of the Appalachian Trail and a record for the north-to-south traverse of Delaware. By late August, Wardian had already logged between 1,400 and 1,500 miles of races and FKTs. "It's actually been kind of a bigger year than in the past," he says. "Which is insane!"
Wardian was quick to adapt to the brave new world of competitive running during a global health crisis. In April, as the northeastern United States was going into lockdown, he won a virtual race called the Quarantine Backyard Ultra, which required participants to run 4.1667 miles on the hour, every hour, until only one competitor remained. Globally, there were over 2,400 entrants, all of whom Wardian outlasted by running 262.5 miles around his Arlington neighborhood over the course of two and a half days. "This has definitely pushed me to another level, and I've got to thank my competitors for that," he said at the time. 
Wardian also credits his (very tolerant) wife, Jennifer, for encouraging him to test his limits. "She's brutally honest," Wardian says. "During the quarantine race, when I thought about quitting, she was like, 'Dude, you've got to just keep going. There's no good reason for you to stop.'" —Martin Fritz Huber
---
Get On Your Lawn
With far-flung travel off the table for much of 2020, we all had to slow down and appreciate our immediate surroundings: city and state parks, local flora and fauna (using apps like PictureThis and iNaturalist's Seek to identify them), and our own gardens. The latter explains the massive surge in plant and seed sales this year. —Mary Turner
---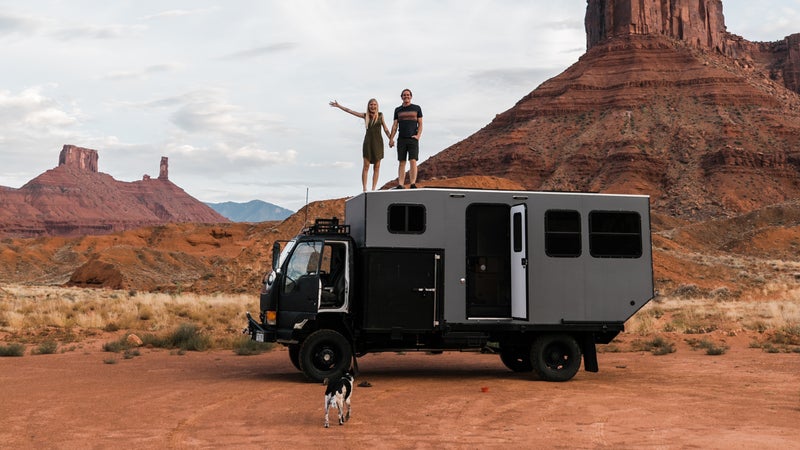 Hit the Road
As camping becomes more mainstream and Americans are predominantly vacationing within the U.S., it feels like everyone has jumped on the RV bandwagon. The numbers prove it. —Erin Riley
43,035 
RV purchases made in the U.S. in July.
1,600
Percentage increase in nationwide bookings on peer-to-peer rental website RVshare from April to June of this year. 
$150,000 
Price of the most expensive custom camper van that Montana-based Beartooth Vanworks built this summer.
93
Percentage of people who have booked with RV-sharing company Outdoorsy since the start of the pandemic who are first-time renters.
39
The percentage of campers who say they're interested in becoming full-time RVers, according to a survey conducted in April by Kampgrounds of America. 
---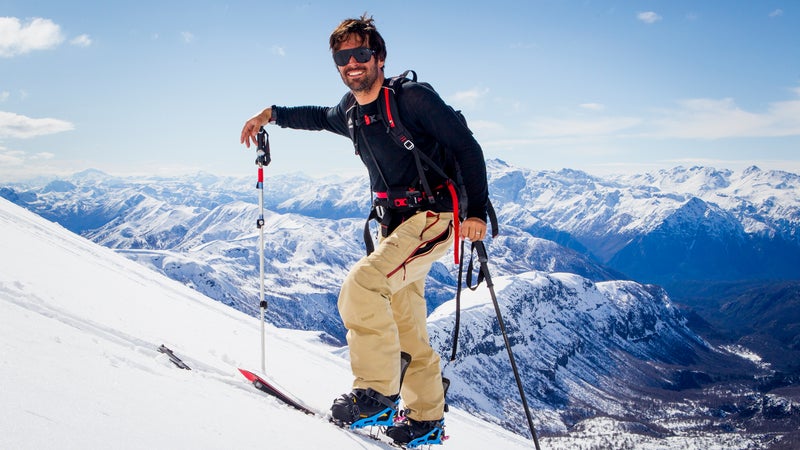 Jeremy Jones
The snowboard legend advocating for the planet
Professional snowboarders don't often testify in front of congress. But Jeremy Jones, a big-mountain athlete and the founder of Jones Snowboards, has done so twice now. Through his nonprofit Protect Our Winters, which he founded in 2007, he's pushed for environmental policies to help mitigate the effects of climate change. In the lead-up to this year's presidential election, the 45-year-old spoke to thousands of college students and mobilized community leaders to urge non-voters and moderate voters to elect officials who are strong on climate. While the call to "keep politics out of the outdoors" can be a common one these days, Jones argues that taking care of the environment should not be divisive. We're all on "Team Planet Earth," as he puts it in the documentary Purple Mountains, which came out in September. In the film, he sits down (and climbs mountains) with folks from both ends of the political spectrum to hear their perspectives—because change starts with conversation, and good conversation starts with listening. —Abigail Barronian
---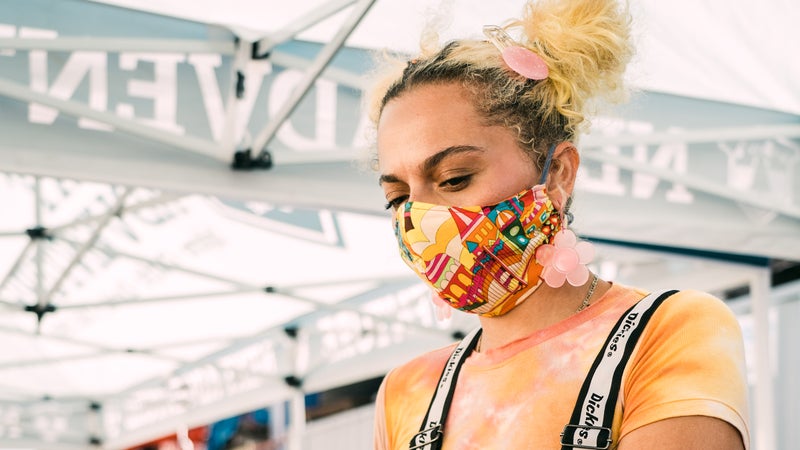 Mo Jackson
The organizer providing gear to BIPOC adventurers
As a kid at the campsite, Mo Jackson always had a life vest on. "I thought that if I looked ready to go for a swim, my parents would let me," laughs Jackson, 28, who is from Olympia, Washington.
Jackson was onto something: the right gear is an adventure enabler. It was that thought—and a uniquely peaceful morning in the Idaho backcountry earlier this spring—that sparked an idea. Cost is often a deterrent for new campers, according to the Outdoor Industry Association. What if access to gear could encourage more people of color to escape into the outdoors, away from the ceaseless drudgery of 2020? 
In May, Jackson (who uses they/them pronouns) put out a request on Instagram for donations for what would become BIPOC Camping Kits. That garnered $485. In July, after protests of the police killing of George Floyd, they set up a GoFundMe page, which brought in $93,000. By the time you read this, Jackson and their team will have sent out more than 600 kits—consisting of a tent, two sleeping bags, and a cooler—to campers of color. 
Jackson says that their outdoor experiences as a child sparked curiosity and independence, things they hope to inspire in more nonwhite adventurers. "It gave me a willingness to jump into something," they say—life vest or not. —Madeleine LaPlante-Dube
---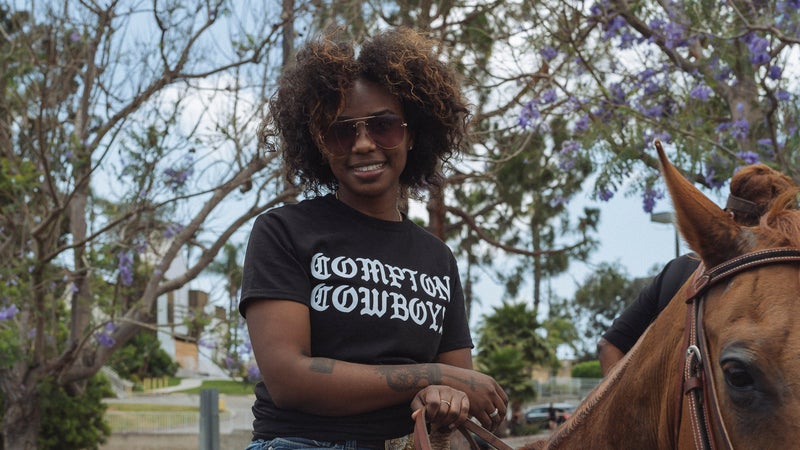 Street Riders
In late May and early June, Black equestrians showed up on horseback to protests in Houston, Oakland, Compton, and Minneapolis. They inspired cheers from demonstrators, viral social media posts, and a revival of interest in the mostly forgotten legacy of the Black cowboys and cowgirls who helped shape the American West—historians estimate that one in four cowboys in the 19th century were Black. —Gloria Liu
---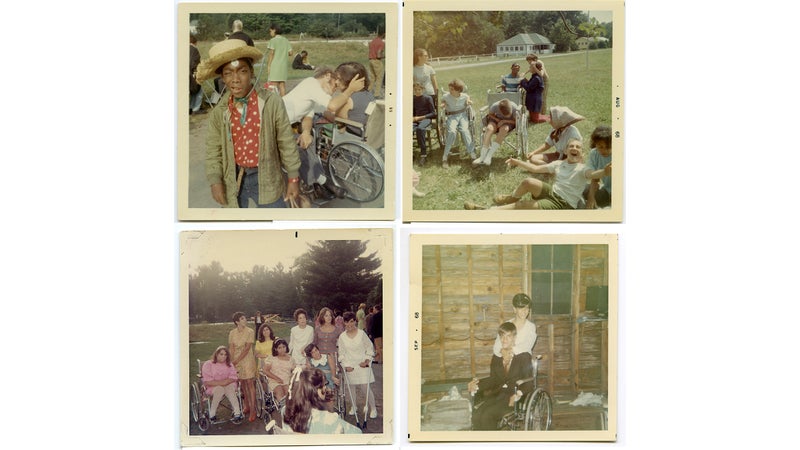 Not Your Average Summer Camp
For millions of Americans, summer camp has long been an essential rite of passage, offering an escape from parental oversight and weeks of idle time spent outside. That is, for able-bodied Americans. If you were a child growing up in the sixties or seventies with, say, cerebral palsy, spina bifida, or polio, you were largely locked out of such fantasy lands. One of the few that existed was Camp Jened, a hippie-run retreat for disabled teens in upstate New York, and the focus of the Netflix hit Crip Camp, arguably the best documentary release of 2020. 
Directed by former camper Jim LeBrecht and Nicole Newnham, Crip Camp features archival footage shot at Jened in the early seventies (the camp closed in 1977). For the first hour, we see all the familiar summer camp scenes—busses arriving with nervous first-timers, singalongs and dances in a crowded dining hall, and blossoming summer romances. The footage is both intimate and confrontational, asking viewers to absorb the daily struggle these kids deal with ("Can you imagine being 15 and trying to hide the fact that you had to wear diapers?" LeBrecht asks) as well as acknowledge their humanity—the Jened campers share the same desires for independence, inclusion, and, yes, sex (there's even a campwide breakout of crabs) as any other teenager. 
Crip Camp takes a surprising turn in its second half, as we leave Jened behind and watch many of these same young campers, fueled by the bonds and dreams they established over several summers, become some of the most influential leaders in the disability rights movement. Through street protests and sit-ins and relentless collective action, they help push through groundbreaking federal protections that eventually set the stage for the Americans With Disabilities Act—and quite literally changed the world. "We realized the problem did not exist with people with disabilities," says the camp's late director, Larry Allison. "The problem existed with people that didn't have disabilities." —Christopher Keyes
---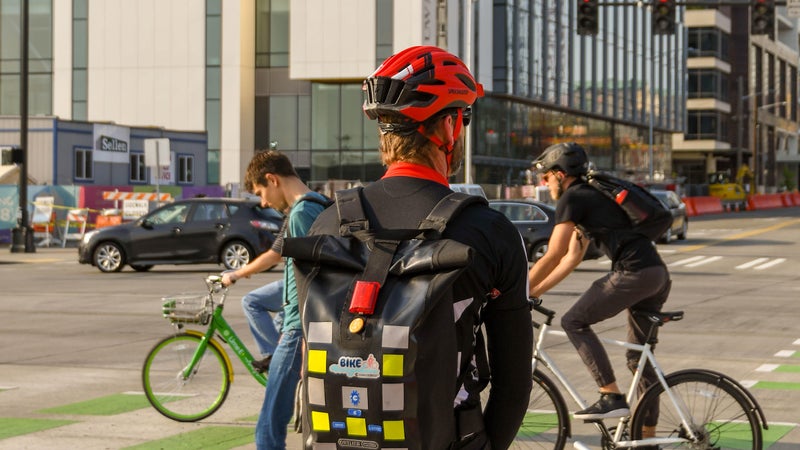 Ride On
2020 was unequivocally the year when everyone found out about bikes. In April, as desperate (and bored) people sought exercise and diversion during lockdowns around the U.S., bike sales grew by 75 percent, according to marketing consultancy NPD Group. In May, The New York Times declared a nationwide "shortage of bicycles" as shops all over the country reported selling out of entry-level models. This summer, bikes also played a prominent role in Black Lives Matter protests, with one march in New York City drawing an estimated 10,000 riders. Activists called for a boycott against bike manufacturer Trek after police were caught on video using the bikes to assault protesters. Social justice movements aside, cycling advocates are celebrating the resurgence of mainstream interest in their otherwise niche sport—and trying to figure out how to keep the momentum going. The nonprofit organization People for Bikes successfully lobbied for the Bicycle Commuter Act (which would provide a small monthly subsidy to riders for e-bikes and bike-share programs), to be included in a $1.5 trillion infrastructure package approved by the House of Representatives in July. Others are simply reminding the cycling community, which has a reputation for insularity, to be welcoming to the new riders. As former professional road racer and YouTube personality Phil Gaimon put it to experienced cyclists in a video: "You guys, do not screw this up." —G.L.
---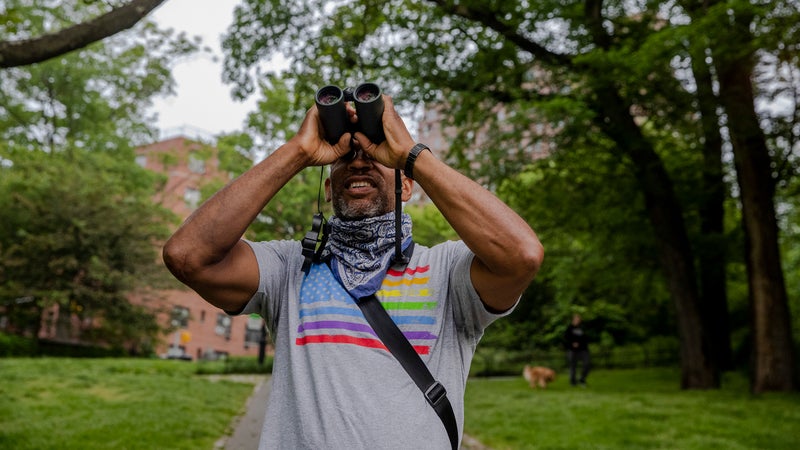 Christian Cooper
The birdwatcher who sparked a movement 
Christian Cooper refers to what happened to him as "the incident." On May 25, Cooper, an avid birdwatcher, confronts a white woman and asks her to follow the rules of the Ramble, an area within Central Park, by leashing her dog. In a now viral video, she retaliates and calls the police, telling the operator that "an African American man" is threatening her and her dog. In a second call, she falsely claims that Cooper tried to assault her. On the same day, 1,200 miles away in Minneapolis, George Floyd dies, after being pinned under a police officer's knee.
After Cooper's video made its way around the internet, a group of Black naturalists founded Black Birders Week to highlight their presence in the outdoors. Black Hikers Week, Black Botanists Week, and Black in National Parks Week soon followed. Thousands of Black people posted photos of themselves in the wild and joined online discussions about their experiences, to show other Black nature lovers they're not alone.
Cooper refuses to let one negative episode harm the hobby he loves. One of his favorite birds, the Blackburnian warbler, can be spotted in the park. "Of course I'm going to go back to the Ramble again," he says. "That woman doesn't have that kind of power over me. The Ramble is associated with 35 years of unbelievably wonderful experiences."
A few days after the incident, Cooper's eyes were set on the sky again. In the middle of Manhattan, he visits the wildlife that has made his rooftop garden their home. By planting wild indigo, gray birch, and switchgrass, his goal was to take a chunk of the Catskills and put it on his roof. The wild indigo brings butterflies—duskywings. Overhead, cloud formations shift and shrink. On a clear night, with a telescope, he can see Saturn from up there. This spot is a haven for the neighborhood birds, and a sanctuary for him.
Moments of respite in places like this restore his optimism. "Do you know the Beatles song 'Blackbird'?" he asks, hardly waiting for an answer before continuing. "That song captivated me when I was a freshman in college." He says he finds solace in the song's idea that a living thing that is broken can heal and fly again. But looking ahead, he's thinking about much more than himself.
His hopes for the future are twofold. "My dream for myself is to get back to telling stories again." A former comics editor and writer, he had a new title, It's a Bird, published by DC in September. It follows Jules, a Black teenage birdwatcher, who looks through an old pair of binoculars and sees the stories of Amadou Diallo, Breonna Taylor, and George Floyd, all of whom were killed by police.
"The dream for us"—as a nation, not just as Black people—"is that we take this moment, with all the pain and all the loss, and use it to actually make some progress this time." —Latria Graham
---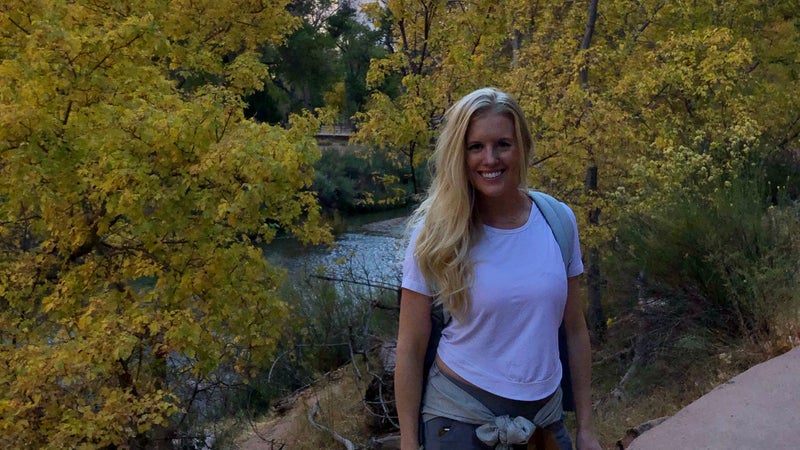 Jessica Wahl Turner
The outdoor industry's secret weapon
The past four years have seen a hot streak of conservation legislation, despite the Trump administration's relentless attack on protections. Last year's Dingell Act created some 1.3 million acres of protected wilderness and six new National Park Service units, and this year's Great American Outdoors Act was the culmination of a decades-long struggle to permanently ensure the Land and Water Conservation Fund (LWCF) receives its full $900 million annual allocation. Both built on the success of the 2016 REC Act, which authorized the federal government to measure the outdoor industry's economic impact (a substantial 2.2 percent of the nation's GDP in 2017). 
All that legislation passed with significant bipartisan support. But without Jessica Wahl Turner, according to many political insiders, it's unlikely any of it would have happened. "She united the outdoor industry into a political force," says Alex Boian, former political director and treasurer at the Outdoor Industry Association. Turner, 34, was the OIA's chief lobbyist in Washington for six years and now directs the Outdoor Recreation Roundtable, a coalition of 32 trade groups ranging from the Professional TrailBuilders Association to the Recreational Off-Highway Vehicle Association. 
Turner is a real-life Aaron Sorkin character: fast-talking, fast-walking, and continually networking in Washington. As a graduate student at Georgetown University, Turner took an internship at the Bureau of Land Management in 2009 to write her thesis on how the decidedly pro-fossil-fuels agency could bolster renewable energy. But within a year, she was working directly with Interior Secretary Ken Salazar and First Lady Michelle Obama. These days—well, pre-pandemic, anyway—she meets with senators in their offices, sidles up to conservation leaders at cocktail parties, and boulders with congressional staffers at the climbing gym. Those connections help her build legislative support with surprising allies. When Trump administration chief of staff Mark Meadows was a North Carolina Republican congressman, for example, she discovered in a meeting with him that even though he's a climate-change denier, Meadows loved the LWCF. "That's the chief rule of lobbying," says Turner. "Find and build on commonalities." 
According to Dan Nordstrom, CEO Emeritus of Outdoor Research, the outdoor industry has never had so much political talent in its corner. "She could make a lot more money doing what she does for richer industries," he says. "We are lucky to have her." —Frederick Reimers
---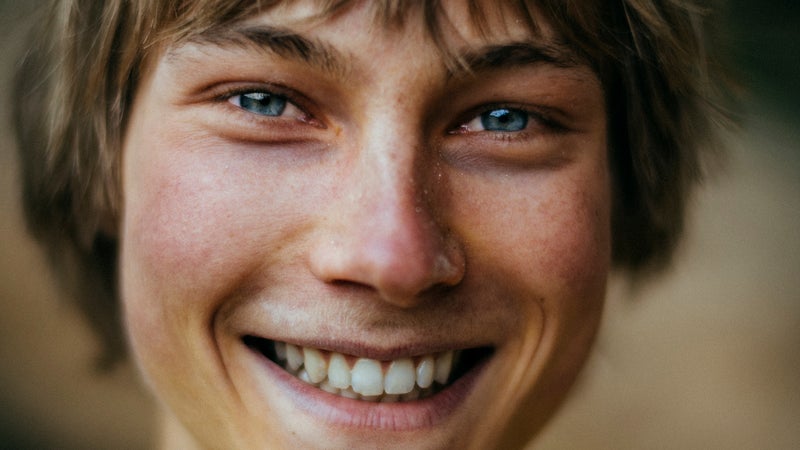 Alex Megos
The climber who tackled the hardest route in the world
In early August, Alex Megos was in the south of France. Again. He had already spent nearly 60 days working on a route called Bibliographie, by far the longest stretch of time he'd ever devoted to a climb.
The route runs up 120 feet of overhanging limestone. No one had ever climbed it, despite the fact that it sits right next to Biographie, the world's first and most famous 5.15a. Bibliographie was bolted in 2011 by American Ethan Pringle. "I went up it once and tried the really, really hard section," Pringle said recently, "and thought, 'Holy fuck this is hard.' I didn't think it would ever get climbed."
Megos, a boyish looking 27-year-old from Germany, is one of the strongest climbers on earth—he has sent 5.15c and is a consistent medal contender at the Climbing World Championships—but has long lagged behind the Czech Republic's Adam Ondra in discussions about who the best climber in the world is. Ondra has more medals and was the only person alive to have made it up a 5.15d route (to say nothing of his casual stroll up the Dawn Wall in 2016).
Megos first attempted Bibliographie in 2017 and "knew straight away that it's possible," he wrote on Instagram. He also knew it would take some time. Of course, he says, "Back then I had no idea how much time." Over the years he worried that he might be spinning his wheels. "There were so many doubts I had with this route," he says. "So many days where I didn't get any progress or felt like I will never climb it." But that's the rub when you're attempting to do something that's never been done before: "You have to keep being psyched even though you don't know what the outcome will be."
On August 5, the last day of his trip, with the sun setting on yet another day of failed attempts, Megos "decided to give it the infamous 'one last go.'"
After moving through the crux—a devilish four-move boulder problem requiring him to wrench two fingers in a shallow pocket and lunge for a tiny crimp—he fought through the growing burn in his arms to the top, finally clipping the anchor. "When I finished, this whole process came to an end," he says. "Which is actually quite sad."
Megos suggested a grade of 5.15d, which would tie Bibliographie with Ondra's Silence, in Norway, for the hardest climb in the world—and make Megos only the second person to ever climb a chunk of rock so unimaginably difficult. —Matt Skenazy
---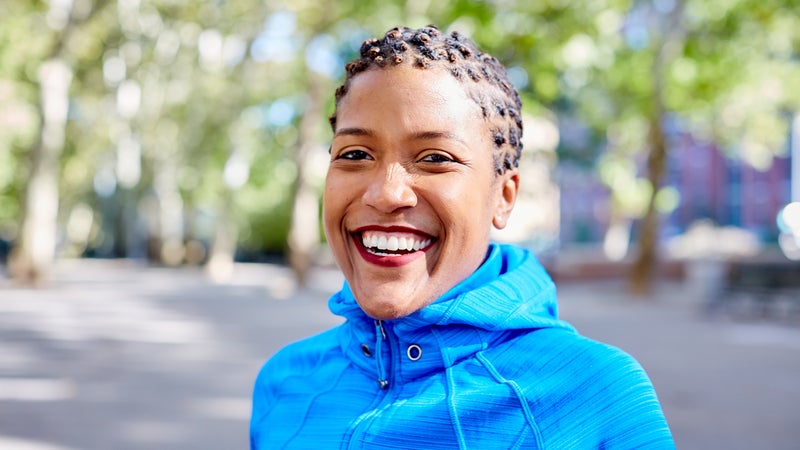 Alison Mariella Désir
The activist reshaping the running industry
It took the mainstream media months to cover the death of Ahmaud Arbery, a Black man killed in February by two white men while running near his home in Georgia. It wasn't until The New York Times reported on the news in late April, and a local Georgia radio station posted a witness's video of the shooting online, that the incident gained national attention. But even then, the running community and sports media didn't jump to cover it. That's when community organizer Alison Mariella Désir took to Instagram to ask: Where is everyone? Does anyone care?
Désir says she was born to be an activist. When she was growing up, her father, who emigrated from Haiti, shared stories of the revolution in his home country. (In 1791, enslaved people in the then French colony revolted, ultimately ending slavery and French control. Independence was declared in 1804.) "I was told about the ability of folks who had no structural power to create a nation, the first Black republic," she says. Those narratives inspired her to found Harlem Run, a crew passionate about fitness and community, and the Global Womxn Run Collective, a group to foster women-identifying leaders in the sport. Throughout 2020, Désir urged runners to show up and do the work of anti-racism. She's taken the industry and the media to task for the lack of representation—in magazines, advertisements, race fields, and sponsorships—which has shaped a world where many runners don't see themselves.
Désir leverages the power of running as a vehicle for social change. With in-person events on hold during the pandemic, she has translated her work to the digital world. In September, Désir and Run 4 All Women, a grassroots organization she spearheaded in the wake of the 2016 election, teamed up with apparel brand Oiselle for Womxn Run the Vote—a 680-mile virtual relay from Atlanta to Washington, D.C., along the Civil Rights Trail. The initiative raised more than $260,000 for Black Voters Matter, an organization dedicated to building political and economic power in marginalized, predominantly Black communities.
Désir is also working to change the running industry from within. In June, she signed on as an athlete-adviser with Oiselle. Her position is representative of a new model for sponsorship that has developed among a few running brands this year, a model that aims to do more than just support athletes in races. In their initial conversations, Désir and Oiselle founder and CEO Sally Bergesen discussed how the company's diversity efforts could avoid the pitfalls of tokenism. Désir will join Oiselle's new advisory board, helping to shape business strategy, product development, and both the elite and community teams while also developing her own apparel line. Désir's role helps to lay the foundation for a more inclusive leadership structure, one that holds the brand to its commitments around equity and inclusion.
"This year is about reimagining what a world could look like without systemic racism and white supremacy," Désir says. For her, the running world is one place to start. —Christine Yu
---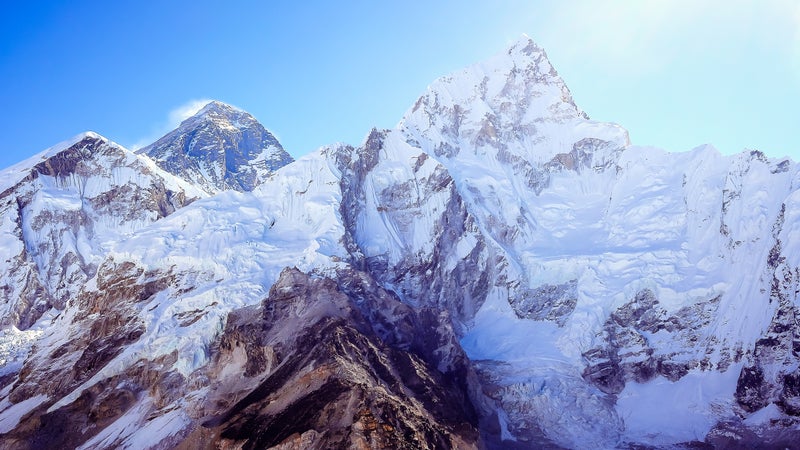 Everest Got a Breather
Back in March, as the COVID-19 pandemic swept the globe, both the Chinese and Nepalese governments suspended all permits for the 2020 Everest season, effectively closing the mountain. "Base camps on 8,000-meter mountains are ripe for the spread of disease," says Everest documentarian Alan Arnette. Ultimately, China made three exceptions: a commercial expedition, a team of professional mountaineers, and a group of surveyors who were taking a new measurement of the summit. The result: one of the quietest Everest seasons on record. —Ariella Gintzler
60
Estimated number of planned expeditions in 2020. 
3
Actual expeditions.
1,600
Estimated number of people who would have been on the mountain.
100
Estimated number of people actually on the mountain.
$2k-8k
Wages lost by the average Sherpa guide.
70
Percentage of annual income a typical Sherpa guide earns during Everest season.
613
Average number of annual summits over the past five years.
51
Number of summits in 2020.
0
Number of deaths on Everest in 2020.
1981
Previous year nobody died on the mountain.
20
Percentage decrease in air pollution in Kathmandu after Nepal instituted a lockdown.
---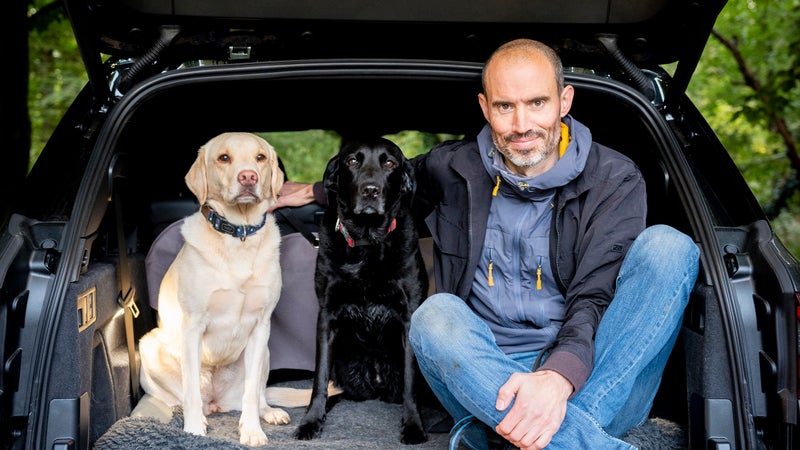 Puppy Cam
Olive and Mabel's debut video was posted to Twitter on March 27 with a simple caption. "I was bored," wrote their owner, Andrew Cotter. What followed was one minute and 31 seconds of footage featuring a yellow Lab and a black Lab "racing" to finish their dinner, narrated to perfection by Cotter, a Scottish rugby announcer. Play-by-play like "Olive focused, relentless, tasting absolutely nothing," delivered with the seriousness of a World Cup final, made the video impossibly fun—and provoked the kind of universal joy the world desperately needed this past spring. Several follow-up videos arrived in April and May, including the dogs' most popular clip, showing Olive and Mabel's epic battle over a chew toy (20 million views). Predictably, the attention garnered Cotter a book deal. Do we really need another dog book right now? Yes. Yes we do. —C.K.
---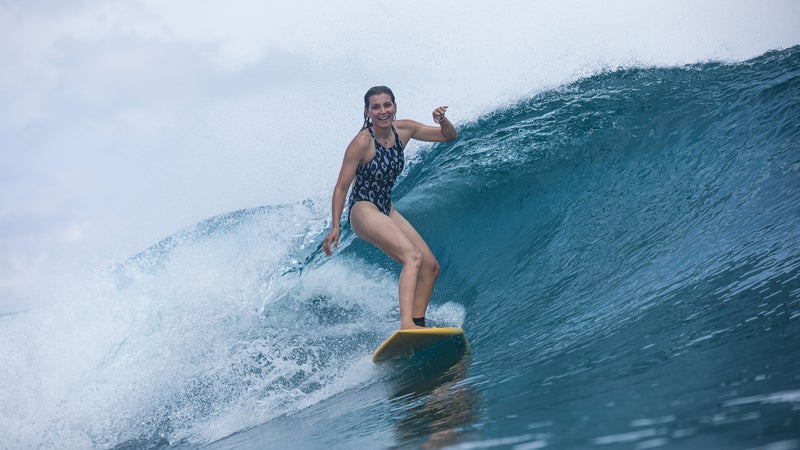 Maya Gabeira
The surfer who rode the largest wave of the year
Line up photos of any of the dozen or so record-breaking rides at Nazaré and you'd be hard pressed to tell them apart. The Portuguese waves, shot from a lighthouse high on a nearby cliff, always look, well, enormous. But you best believe they're all different.
In February, 33-year-old Maya Gabeira, who already held the women's world record for a 68-foot wave in 2018, whipped into a bomb at the World Surf League Nazaré Tow Surfing Challenge event. "When the lip hit the bottom of the wave and exploded," she says, "the noise it made—I'd never heard anything like it."
The 73.5-foot wave—measured by a team that included researchers from the Scripps Institution of Oceanography and the University of Southern California's Department of Aerospace and Mechanical Engineering—won her the XXL Biggest Wave Award for the largest wave of the season. It's the first time a woman has taken the prize outright. —M.S.
---
Take It Outside
Between social distancing and the shutdown of sports, concerts, bars, restaurants, and other forms of entertainment, Mother Nature was primed to become this year's It Girl. At the height of the lockdowns, reports of crowded trails abounded nationwide. So many people flocked to Arches National Park in Utah when it reopened in late May that the park had to close its gates by 9 A.M., reaching capacity in just three hours. This summer, Google searches for the term "camping" hit near all-time high levels, and popular destinations like Big Sur and the Front Range in Colorado reported campers set up illegally on roadsides after campgrounds overflowed. And in an election year, politicians played hard to America's renewed interest in public lands—the Great American Outdoors Act achieved overwhelming bipartisan support when it passed in June, securing nearly $10 billion over five years to maintain our national parks and acquire more acreage for conservation. —G.L.
---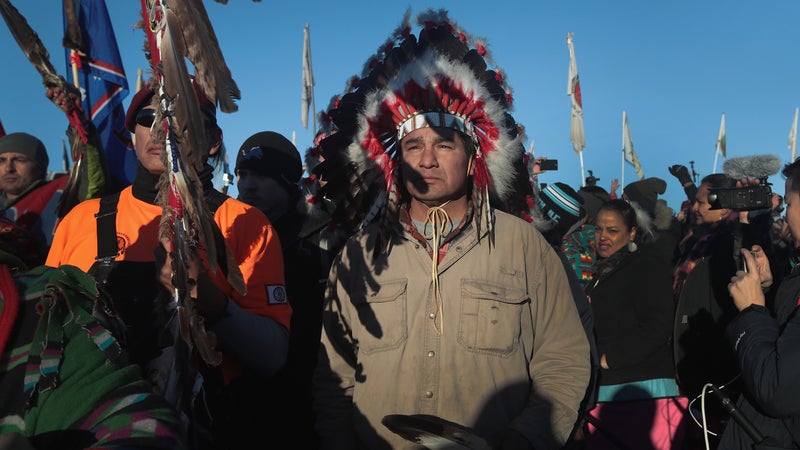 Take a Stand 
On July 6, a federal judge ruled to shut down the Dakota Access Pipeline, marking a huge victory for environmental and Indigenous rights. The decision was the culmination of a four-year battle between the Standing Rock Sioux Tribe and the U.S. Army Corps of Engineers, who were found to have not adequately assessed the risk the pipeline posed to the area's natural resources. The judge ordered a more extensive environmental review, but the fight's not over: his decision is now in front of an appeals court. —E.R.
---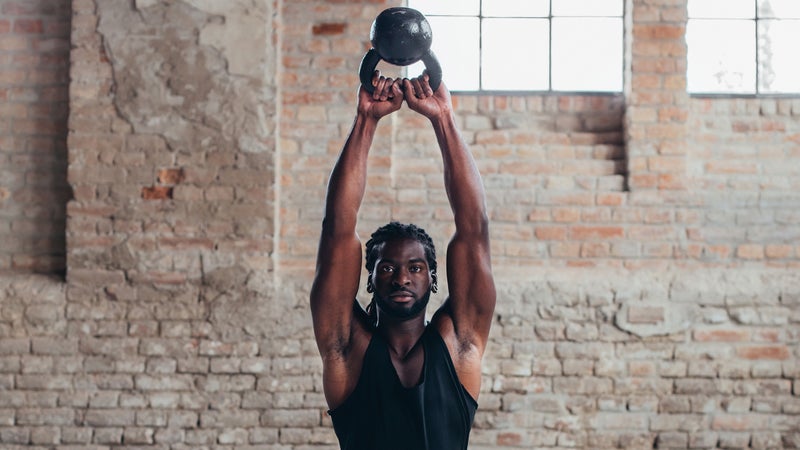 Body by Quarantine
When gyms and fitness studios shuttered at the peak of the pandemic, workout equipment like pull-up bars, hangboards, and free weights quickly became impossible to find. The usual avenues for brushing off morning cobwebs and sweating out after-work angst were closed, so we got busy adapting our routines, creating home gyms with simple, versatile equipment like resistance bands and free weights. (One enterprising trainer in New York City, known as the Kettlebell Guy, even made a name for himself running an underground weight resale operation.) Fundamental, full-body moves like push-ups and planks re-formed the bedrock of our fitness routines, and pets and roommates became our most reliable training partners. And while we look forward to the day we can walk maskless into a fitness class, it turns out that you don't need much to break a therapeutic sweat. —A.B.
---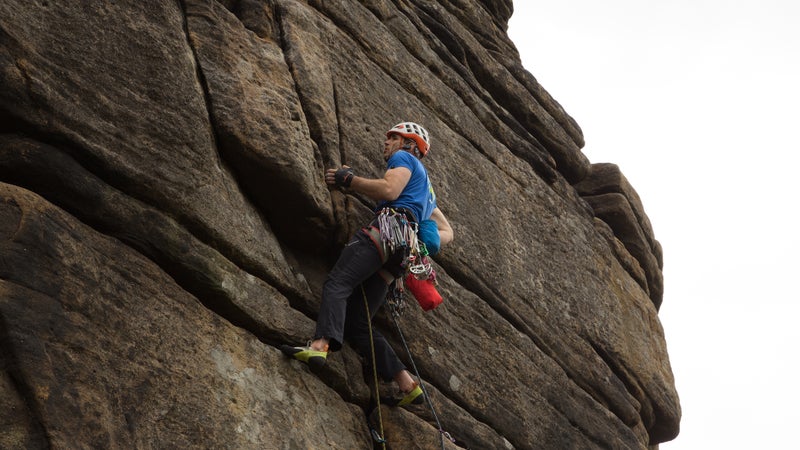 Jesse Dufton
The climber who is pushing boundaries—without his vision
In August, 35-year-old Jesse Dufton climbed Forked Lightning Crack, a 5.10d trad route at a crag in Yorkshire, England. It was the hardest thing he'd ever climbed, and he did it on his first try. The feat—called an on-sight—is particularly impressive considering Dufton is blind. (He jokes that it ought to be called a nonsight.) Dufton, an IP manager for a clean-energy company, was born with just 20 percent of a typical field of vision, the result of a genetic disorder. In his twenties, his eyesight slowly deteriorated, until he could discern nothing but vague areas of light and darkness. "Not having certainty with some gear placement is an extra hurdle," says Dufton, a lifelong climber. Now he relies on patience, decades of experience, and occasional guidance from his wife, Molly. But losing his sight hasn't changed Dufton's relationship with climbing much. "You still know where you are even if you can't see the ground," he says. "You know what will happen if you fall. But if there wasn't that challenge, it wouldn't be as satisfying." —A.B.
---
X Marks the Spot
In 2010, Forrest Fenn hid a bronze box full of gold coins and jewelry somewhere in the Rocky Mountains. Its location, he claimed, could be gleaned from a cryptic 24-line poem. For the next decade, some 350,000 people canvassed the West in search of the treasure; at least five lost their lives. The hunt was catnip for the media. It was covered ad nauseam in national magazines (count us guilty) and breathless local news reports. Finally, this summer, a "man from back east," Fenn said, put an end to the madness and found it. But Fenn didn't reveal the name of the man or the location of the chest, leading many to speculate that the hunt was a hoax all along. We may never know: Fenn passed away in early September, just three months after the treasure was found. —M.S.
---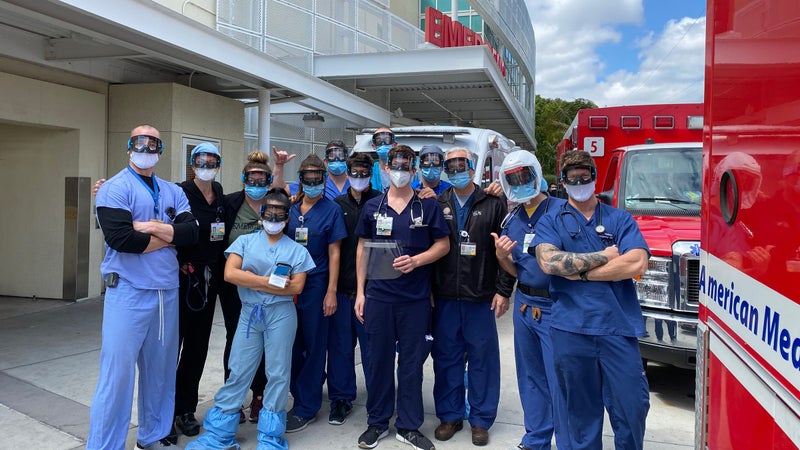 Jon Schaefer and Mike Halperin
The skiers who collected goggles to protect health care workers
On March 12, Jon Schaefer, owner and operator of the Berkshire East and Catamount ski areas in Massachusetts and New York, was one of the first to close his slopes in response to COVID-19. Two weeks later, he received an email asking if he had any goggles he could spare. The request came from Mike Halperin, an emergency-room physician and skier in New York City, and his note had been passed along by a chain of skiers before it reached Schaefer. Doctors working on the front lines of the pandemic were running short of eyewear to protect them from airborne virus. Ski goggles were a natural substitute. 
Word spread, and within minutes roughly a dozen other skiers had forwarded Halperin's ask along to Schaefer. Schaefer says he realized that the doctor would soon be overwhelmed by donations. Other frontline medical personnel had heard about Halperin's solution to the PPE shortage and, facing the same dilemmas, made their own pleas. Seeing a way he could help, Schaefer reached out to Halperin and offered to manage the influx. Halperin gladly handed over the reins. His simple query "had taken on a life of its own," Halperin says.
That day, Schaefer created several Google spreadsheets to coordinate the calls now coming in from hospitals around the country. "We were getting requests from Miami, New Orleans, Detroit. It basically mirrored the hot spots," he says. By the next morning, Schaefer said the sheets had been "loved to death" by hospitals in multiple states.
Within hours, Inntopia, an e-commerce and marketing platform whose clients include Vail Resorts, stepped in, offering its development team to make a website for the project. Later that day, the site—called Goggles for Docs—went live, with a robust system for managing the deluge of requests and donations. 
The ranks of volunteers grew quickly. By the end of the week, there were more than 100. Schaefer came to think of them as his cofounders, handling everything from vetting to partnerships to media.
Over the next six months, the team grew to nearly 1,500 volunteers, coordinating requests, donations, sanitizing, and shipment of more than 50,000 pairs of ski, motorsports, and equestrian goggles. They were sent to more than 1,000 facilities in all 50 states and more than a dozen countries. A number of companies sent products in bulk, often replacing mirrored lenses with clear ones and taping up air vents. "I'd be remiss to start naming them—when I say that every major and minor brand donated, they did," Schaefer says.
We'll never know exactly how many cases were prevented or lives saved by old ski goggles, Halperin says, "but it definitely did a lot of good." Facing a unique crisis, outdoor companies and enthusiasts stepped up. "I look at Goggles for Docs as a true example of how incredible people can be," he says. "I'll take that with me for a long time." —Maren Larsen
Lead Photo: Daphne Youree